Main Dashboard & Alt Versions



Universal Payments wanted to overhaul the main navigation drop downs to make them more manageable. Our team set out to redefine how a navigation operates, by making the user experience customizable. Users are now able to move sub-navigation sections and hide unwanted entries. This speeds up productivity and empowers the end user.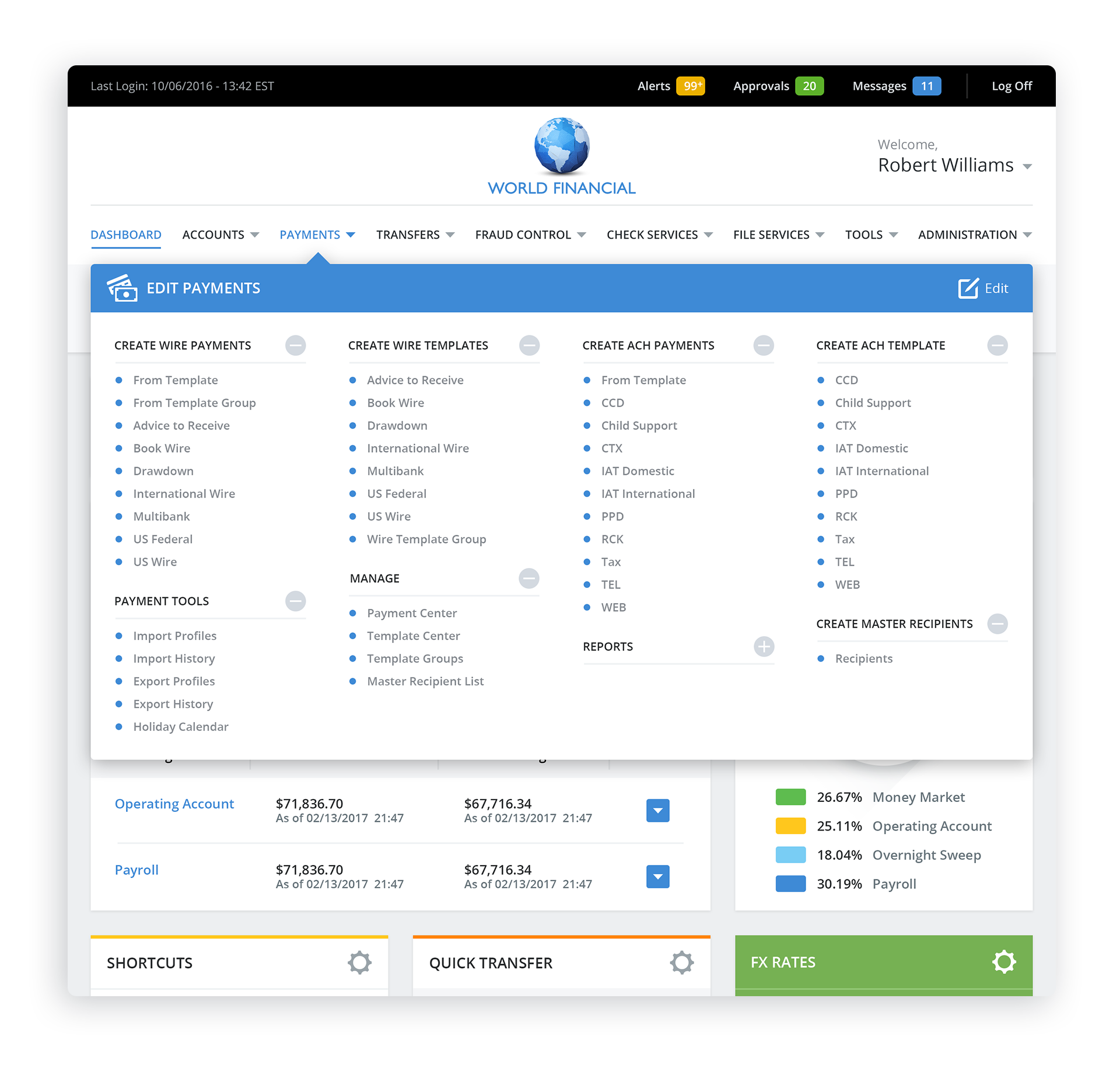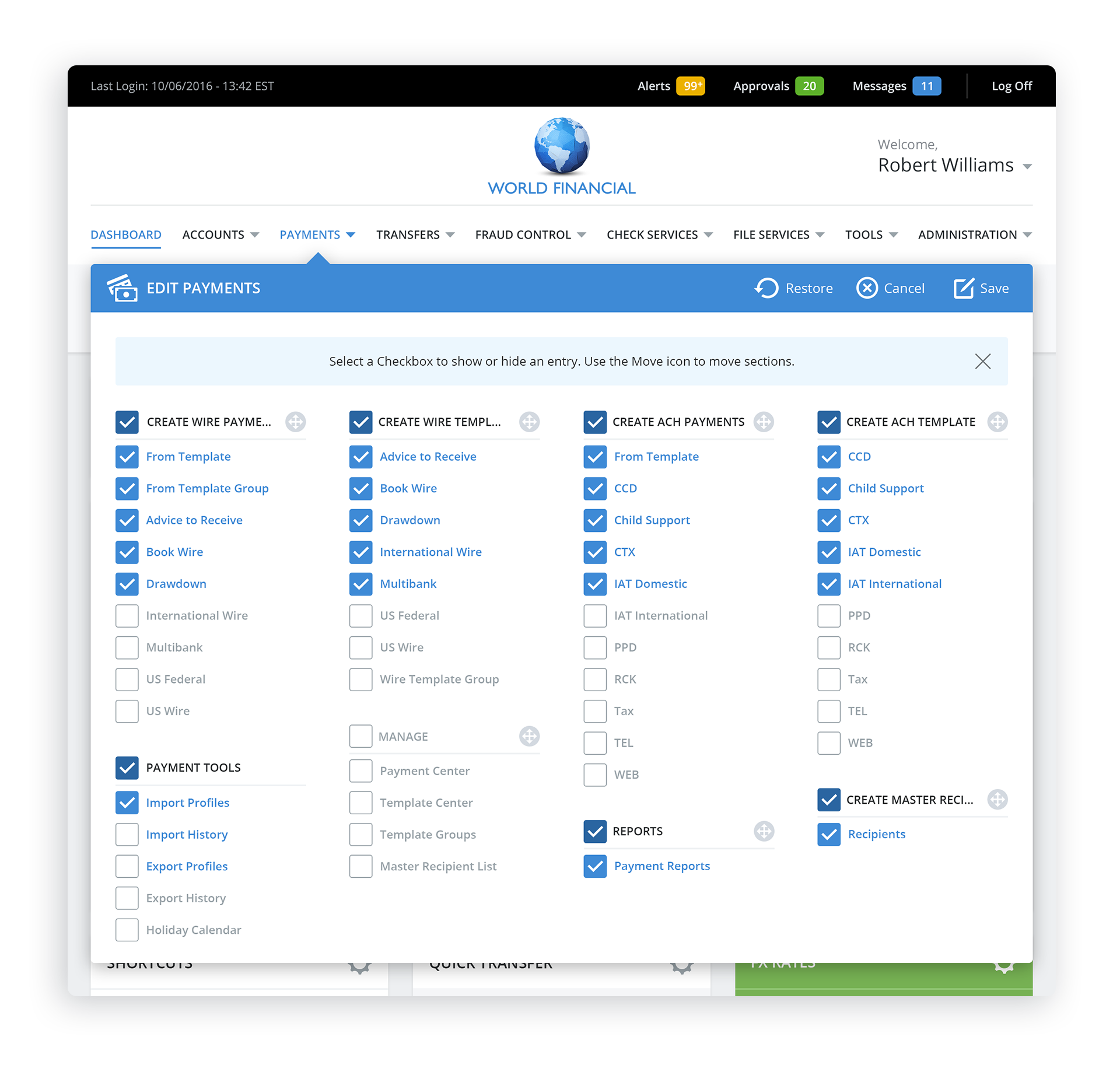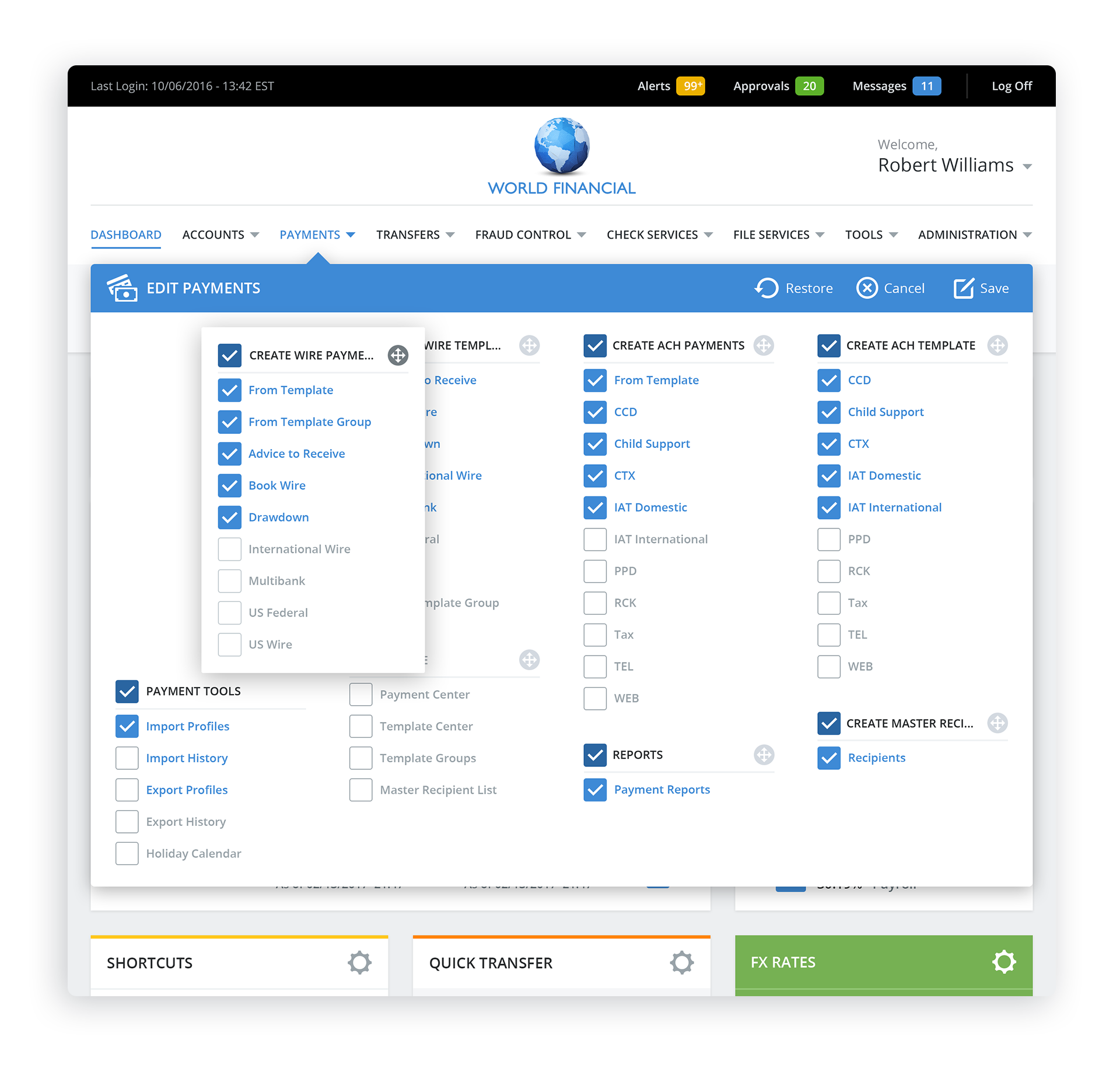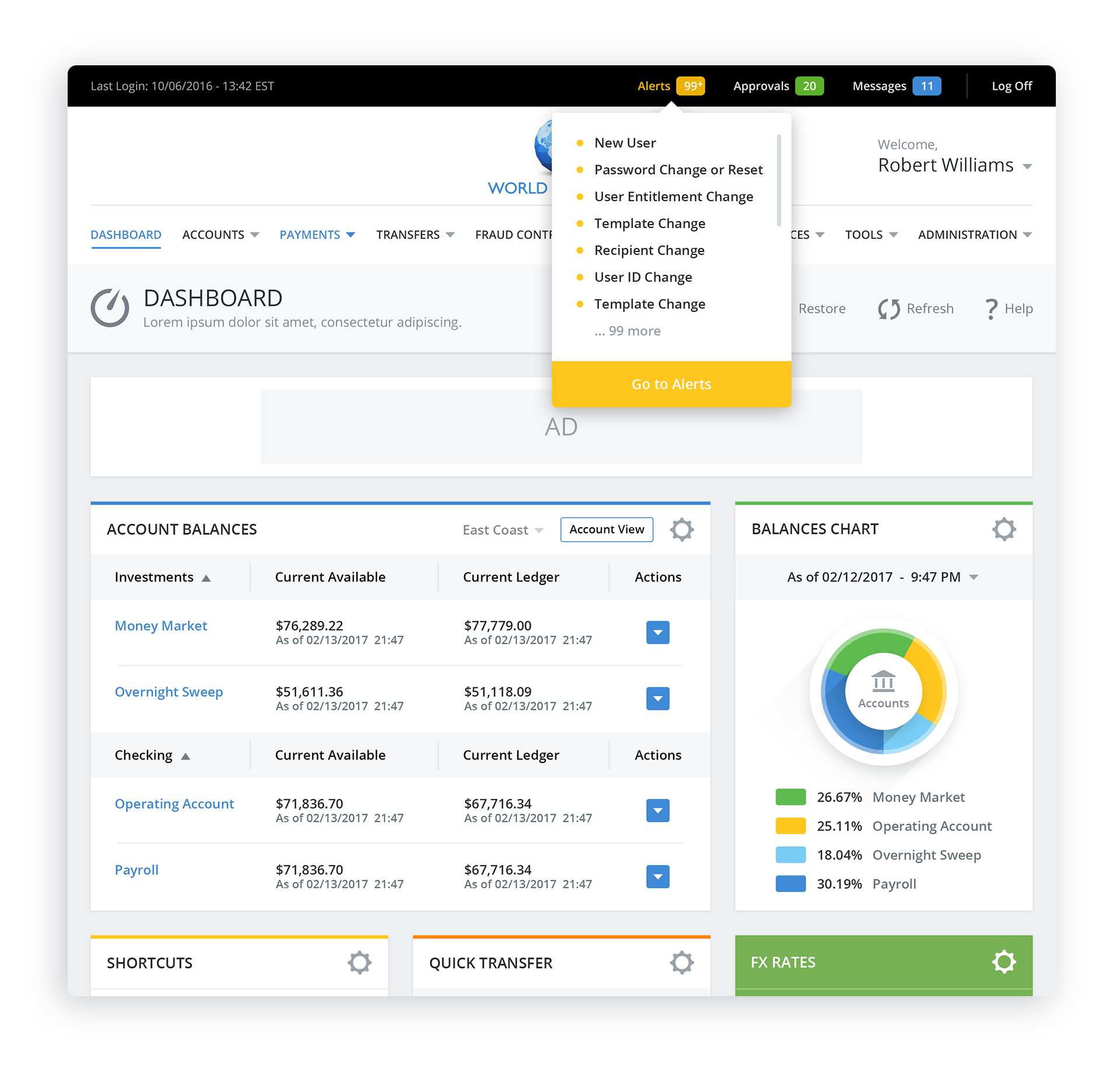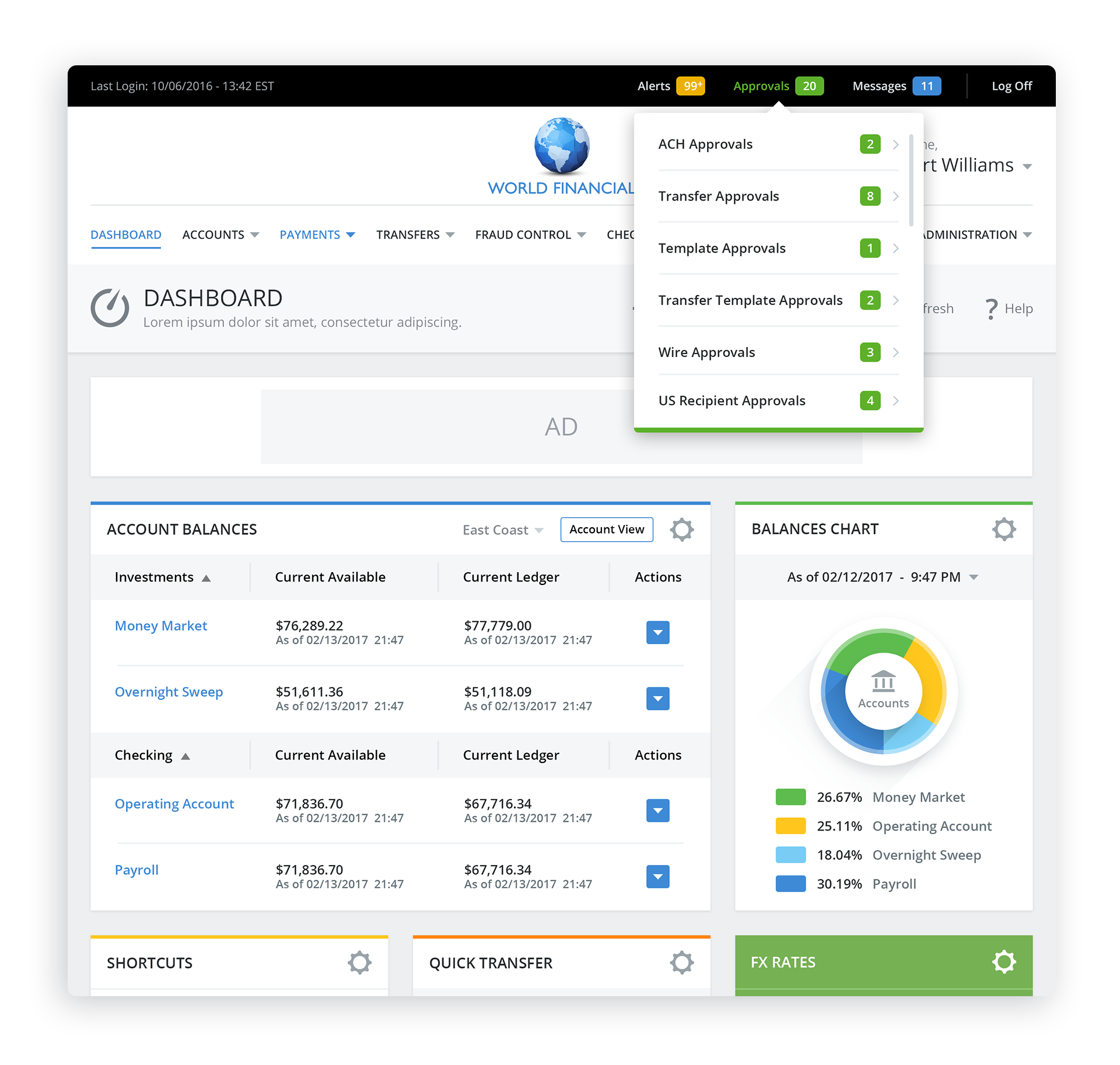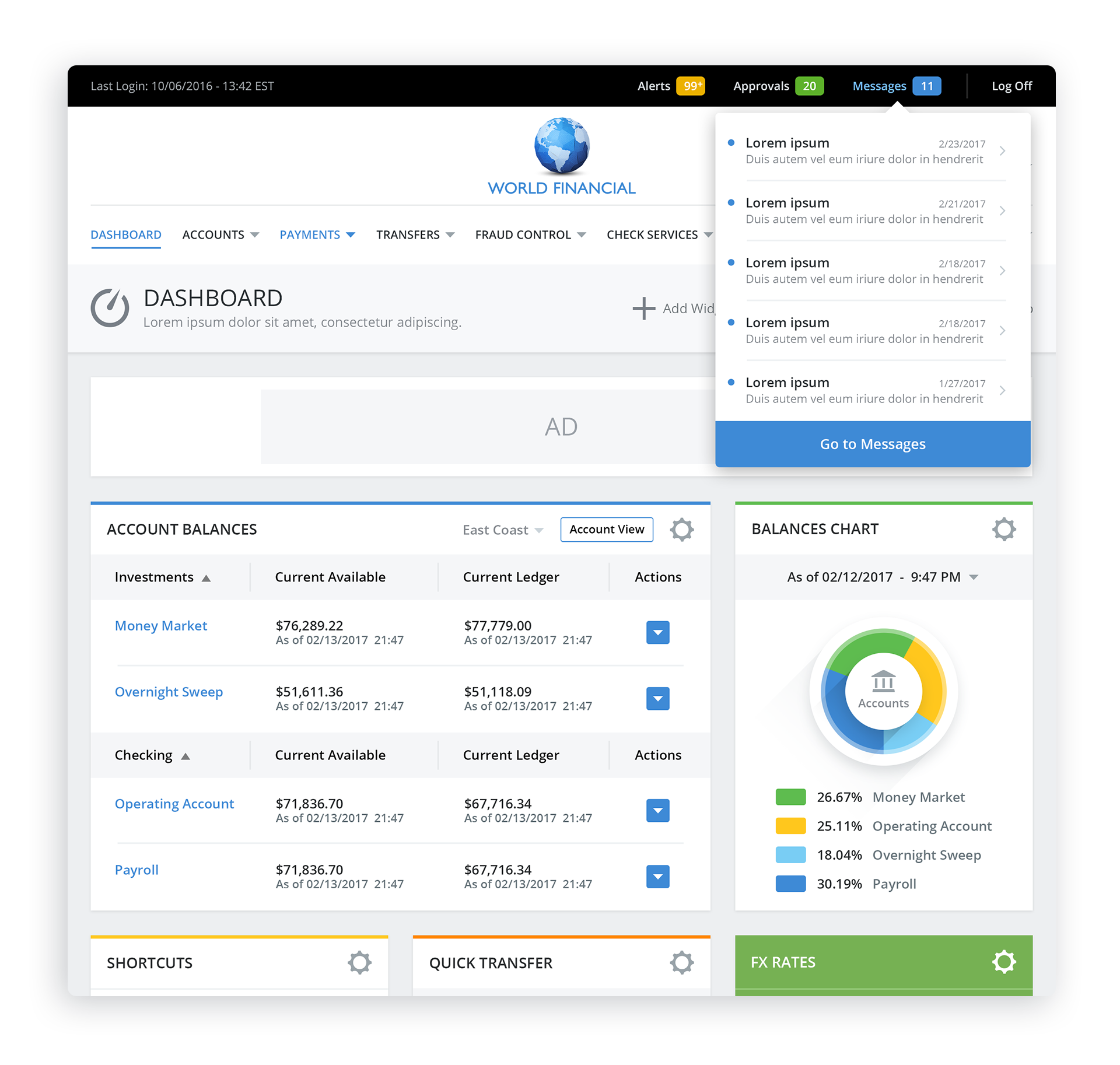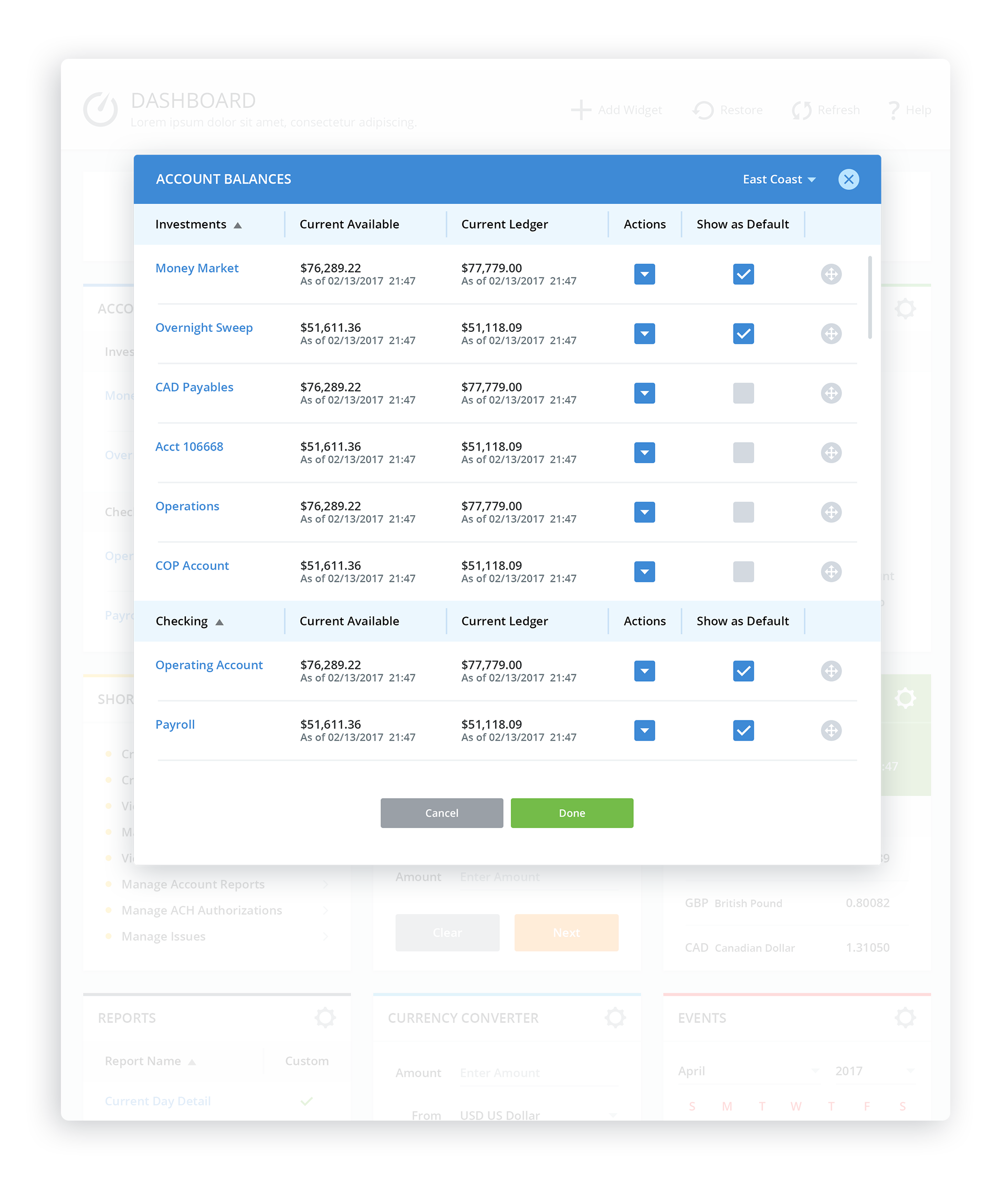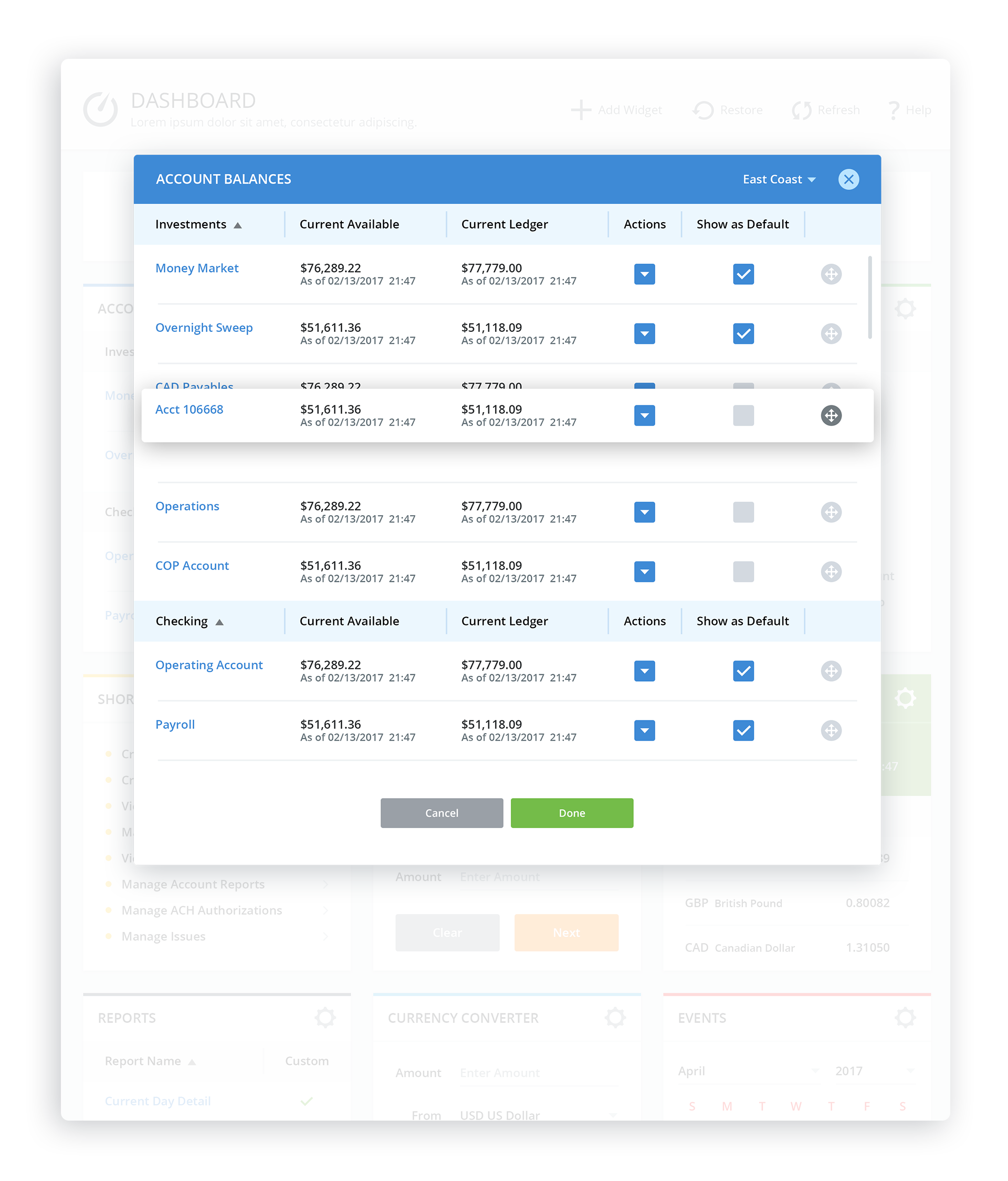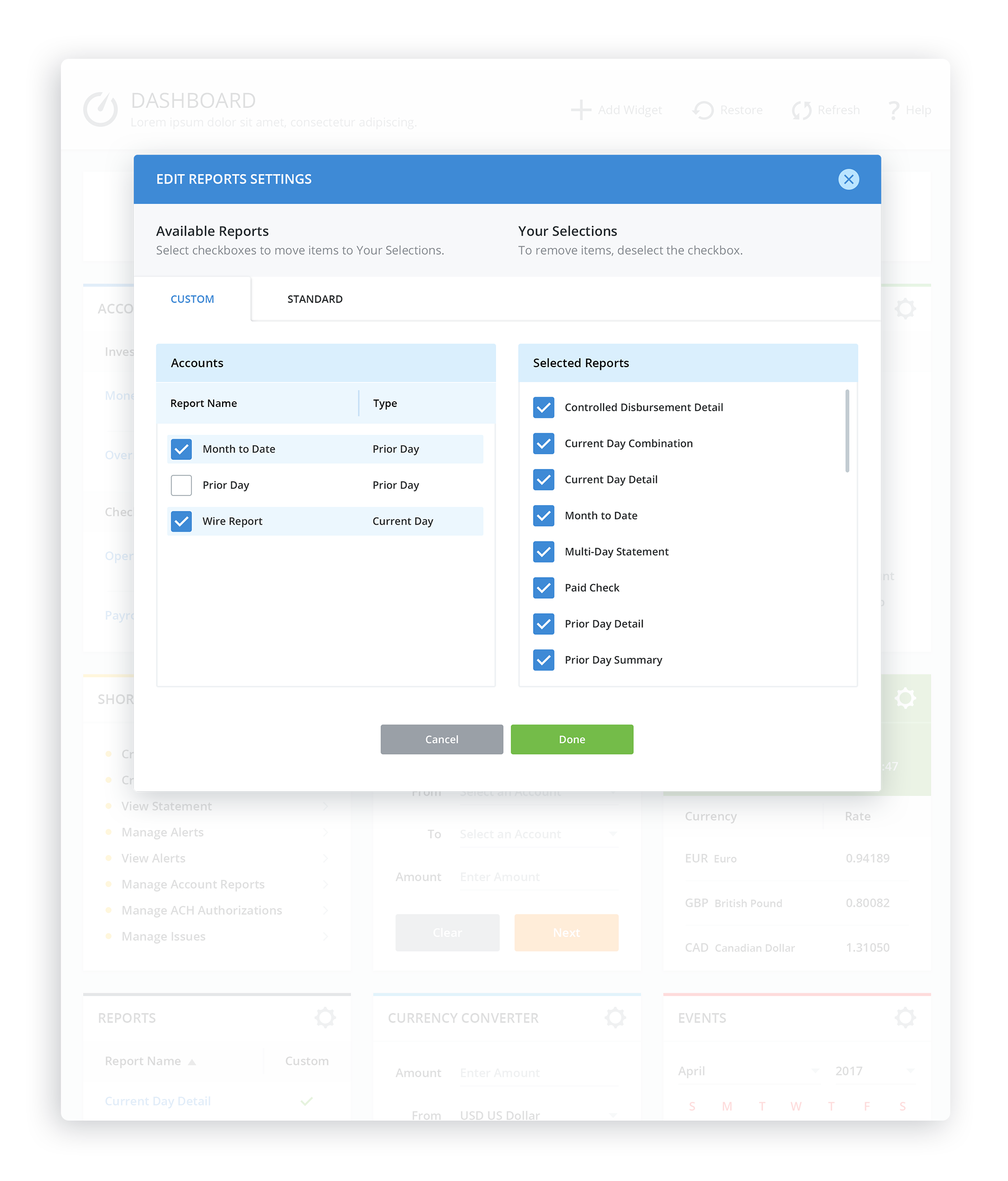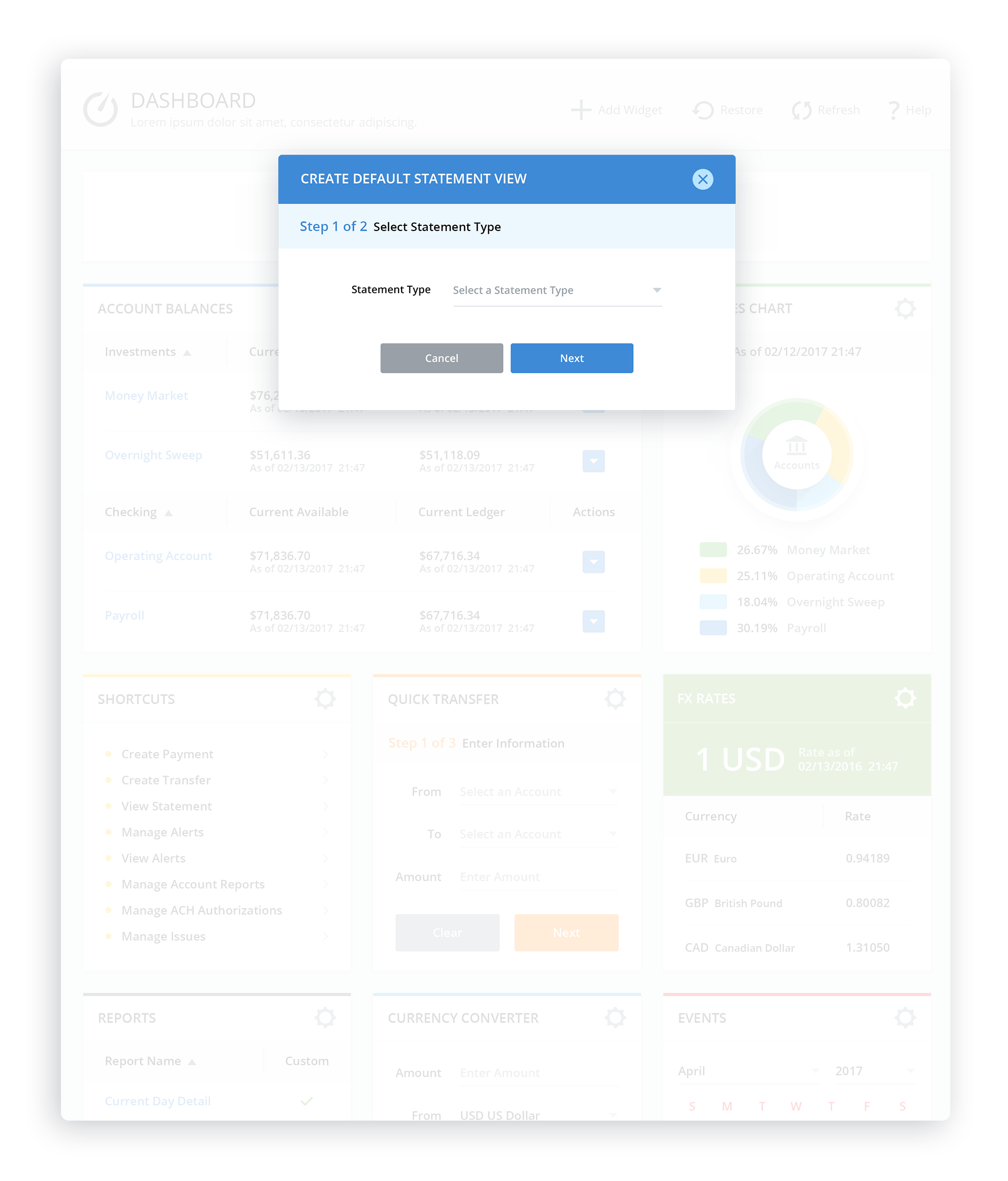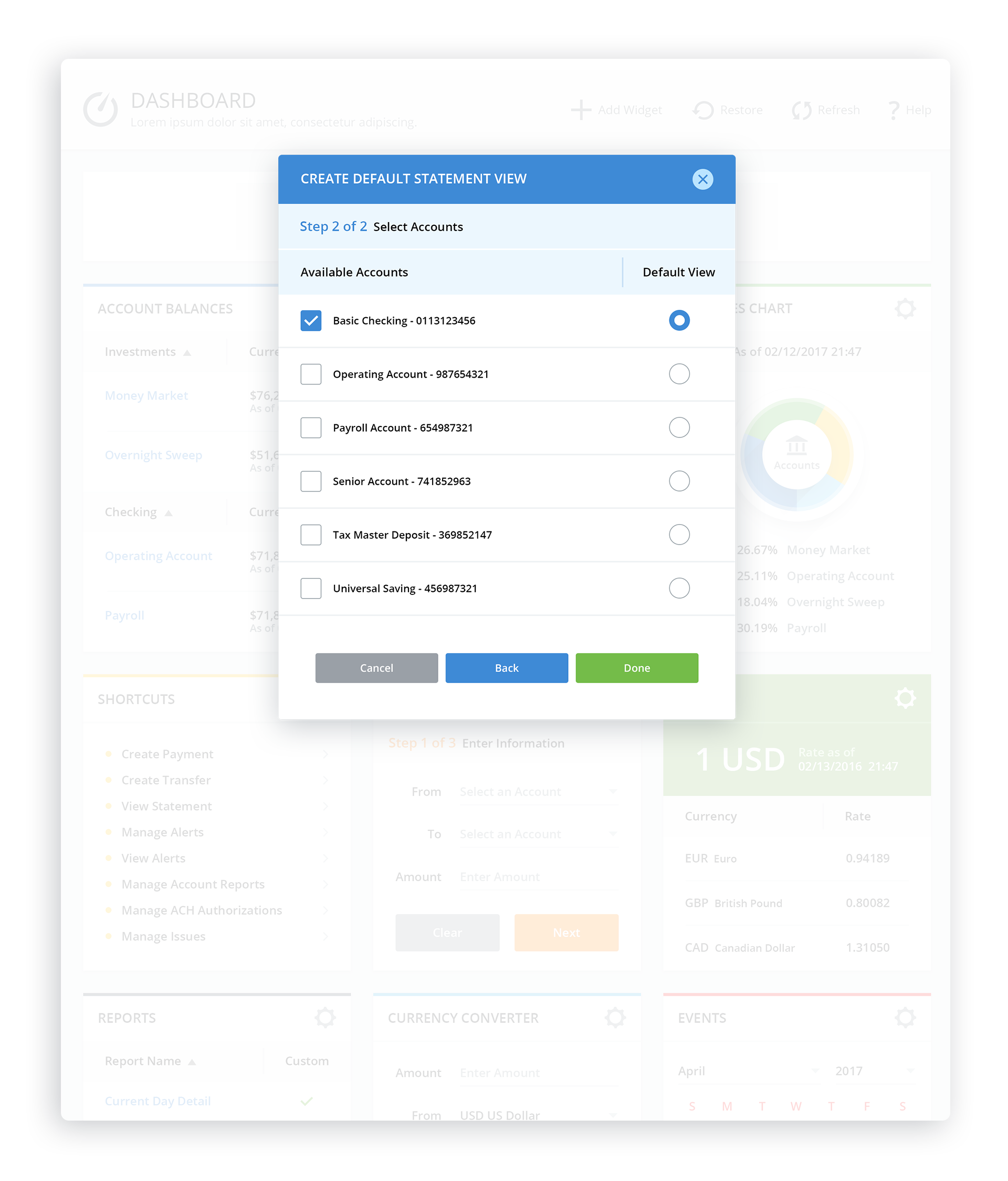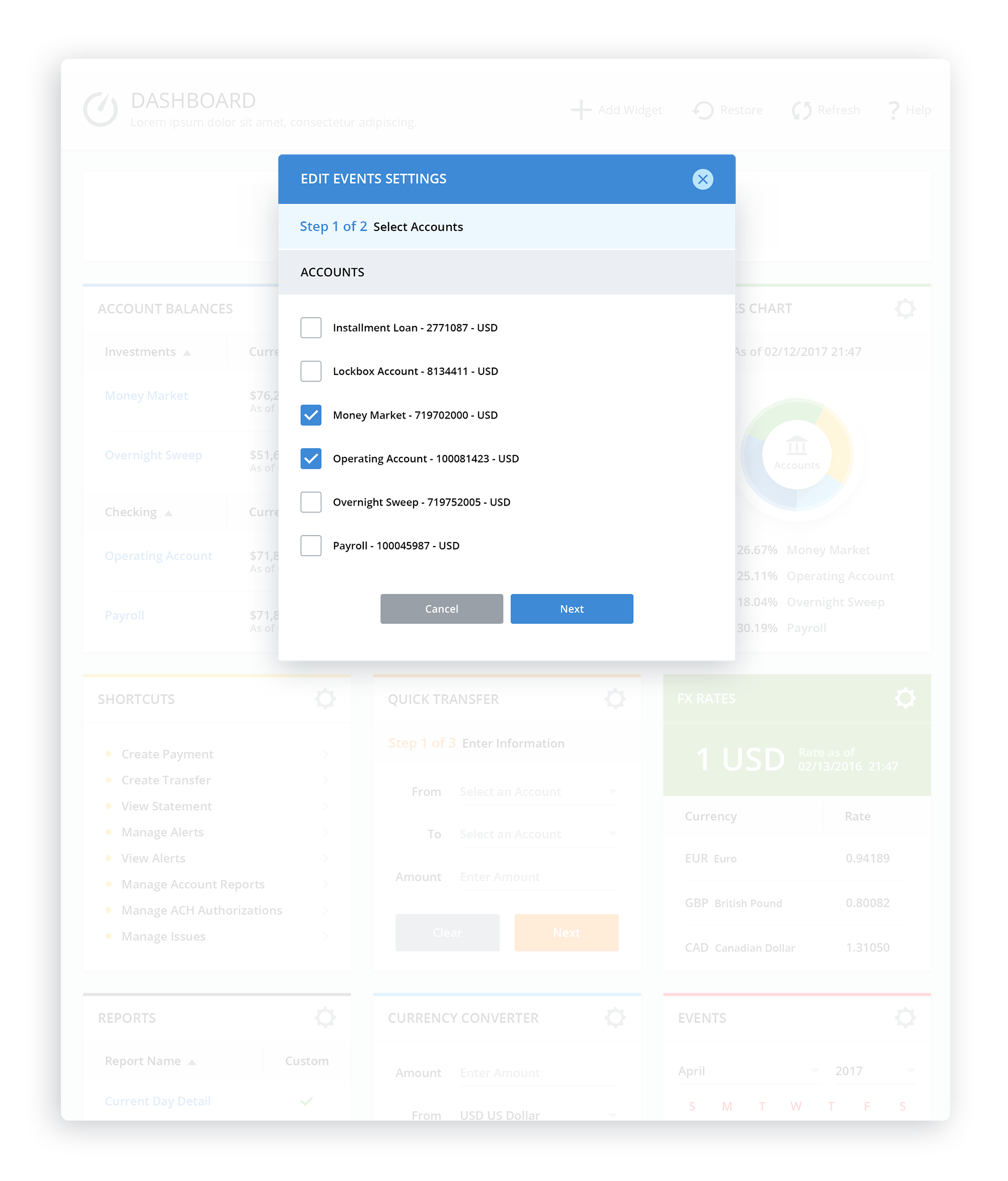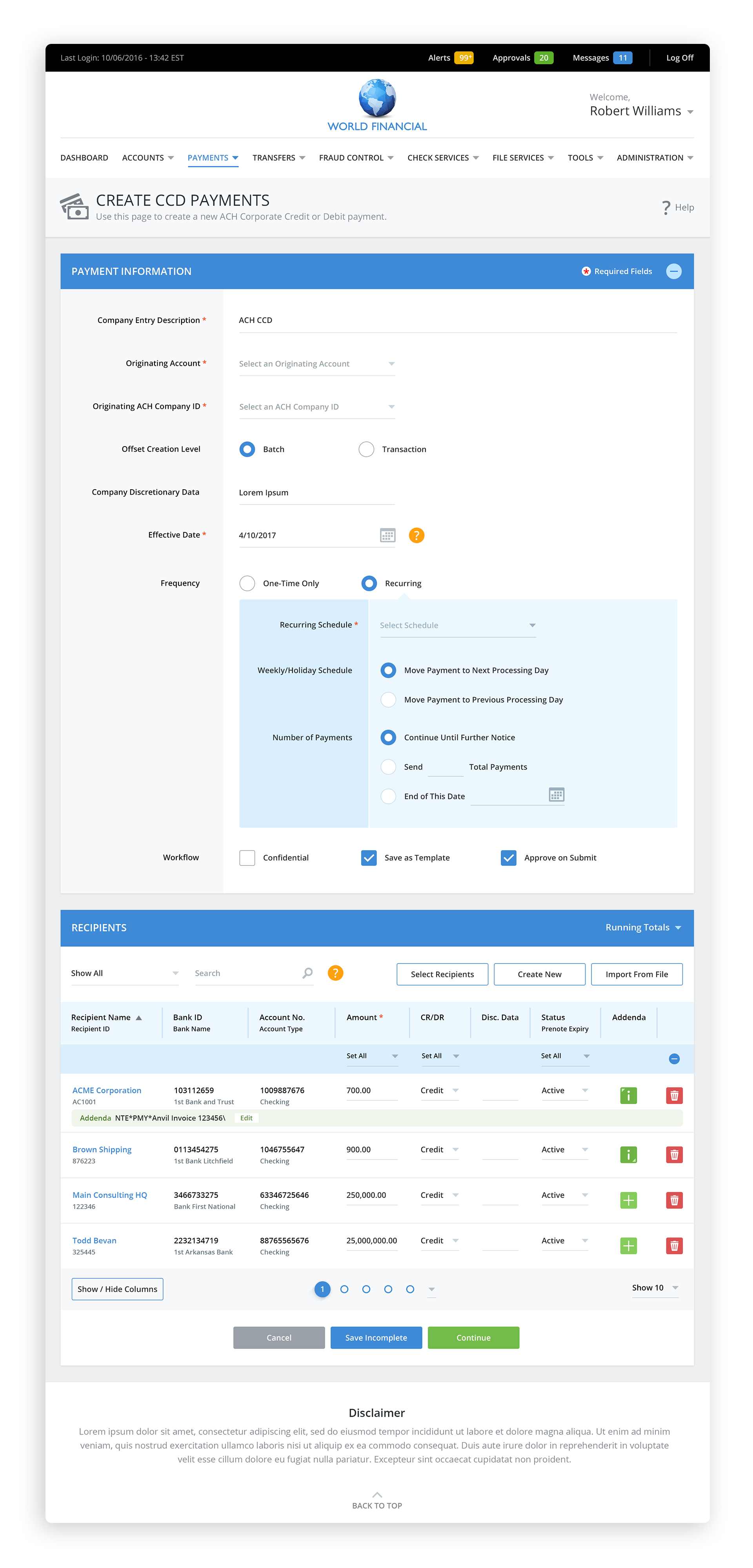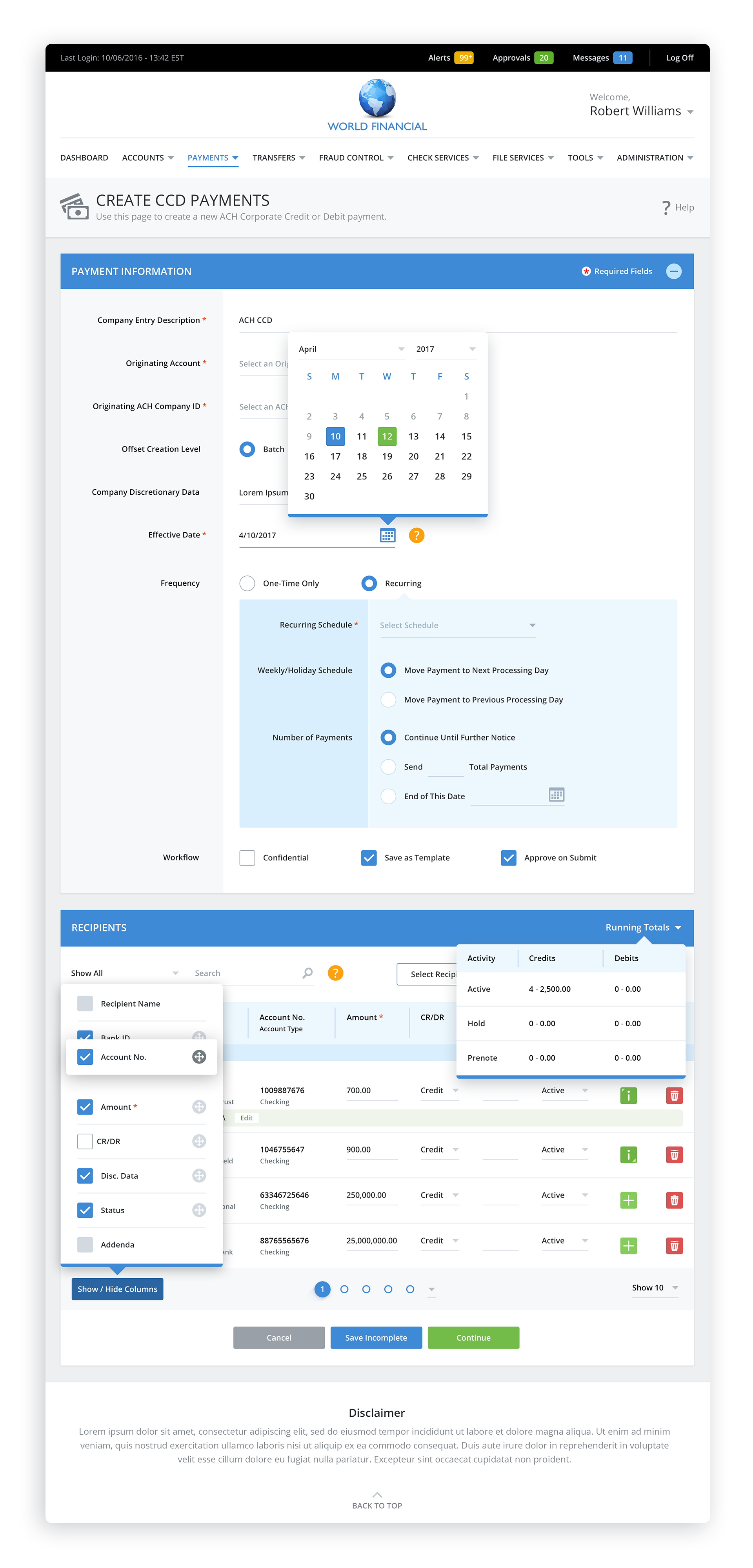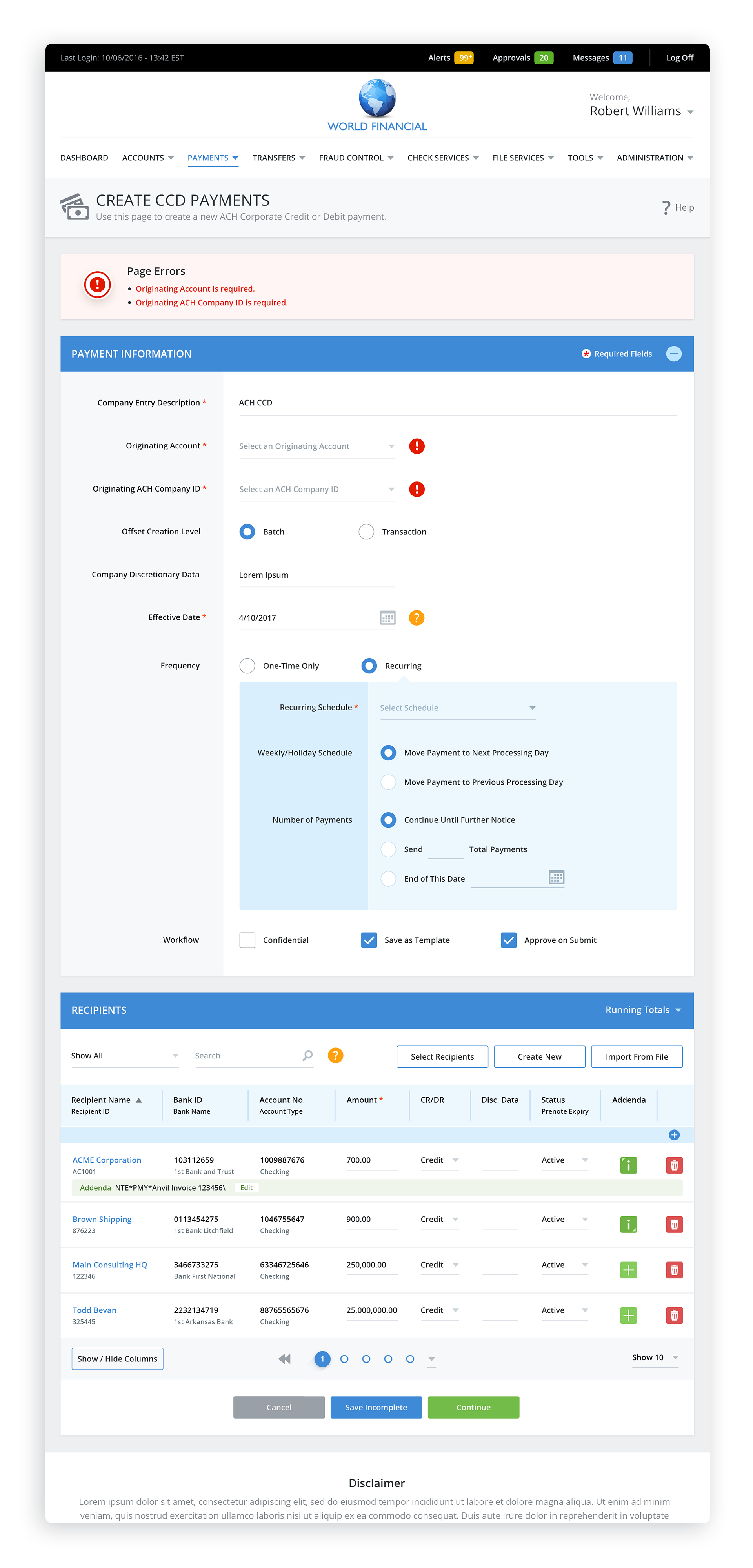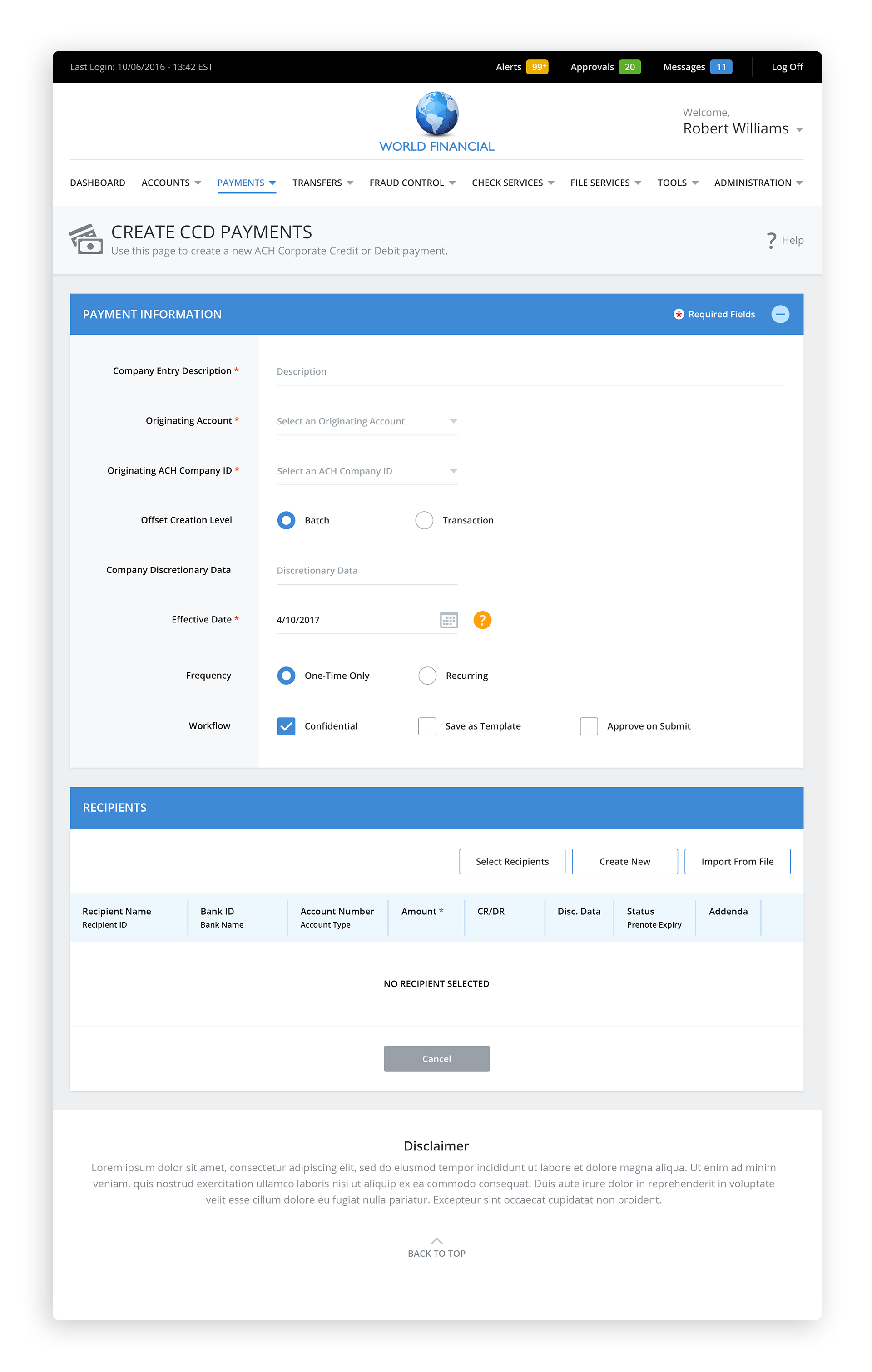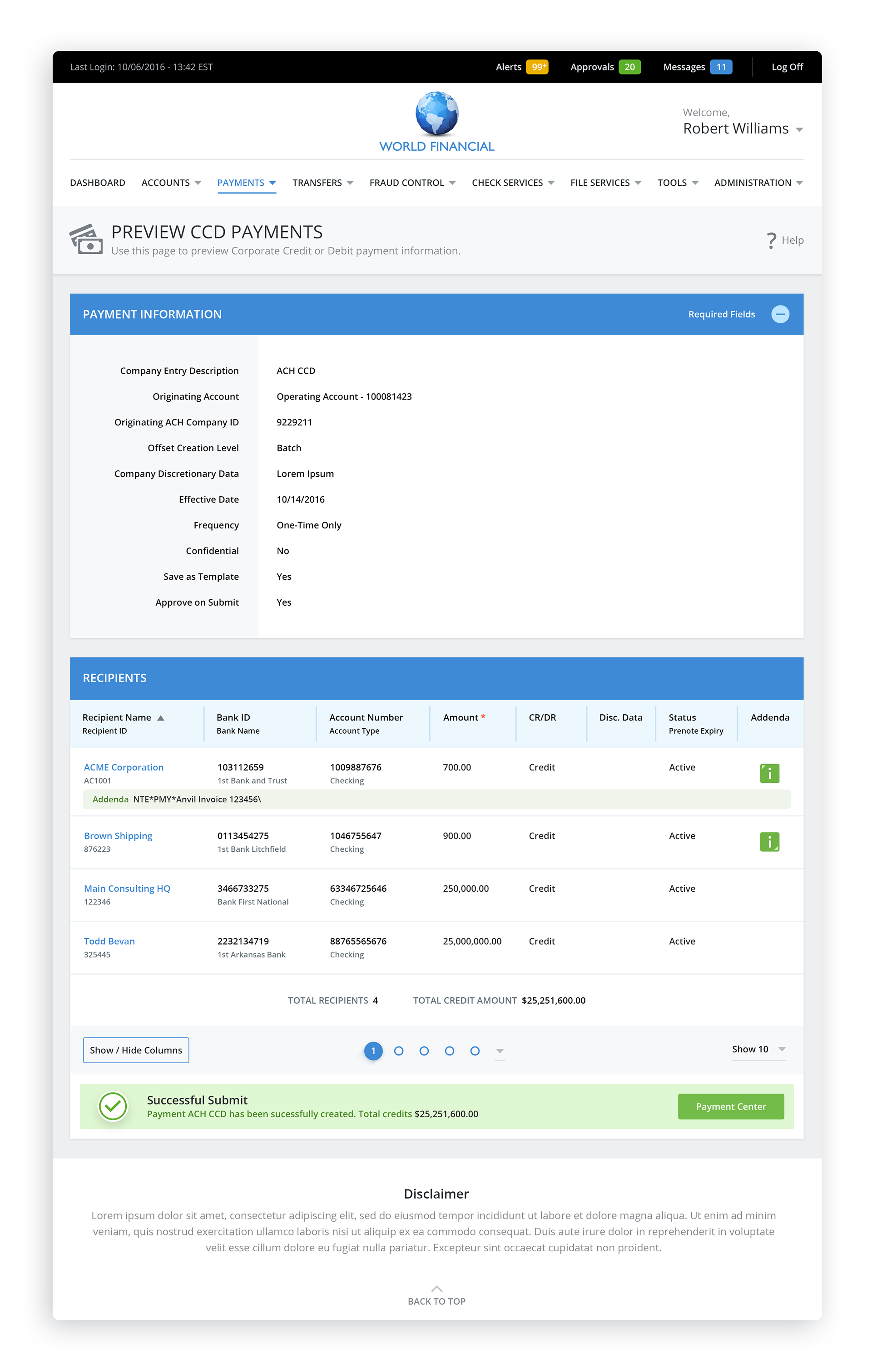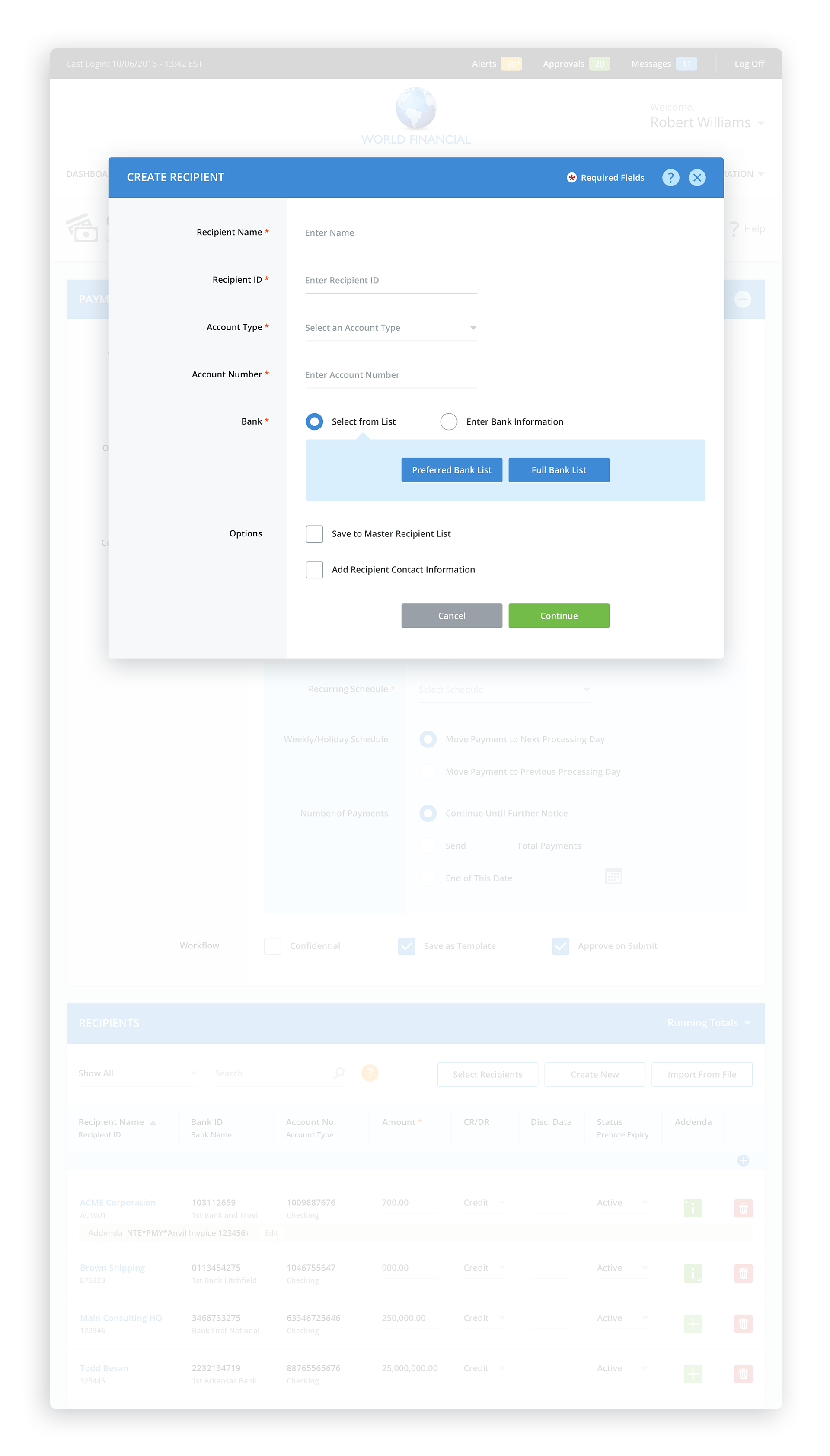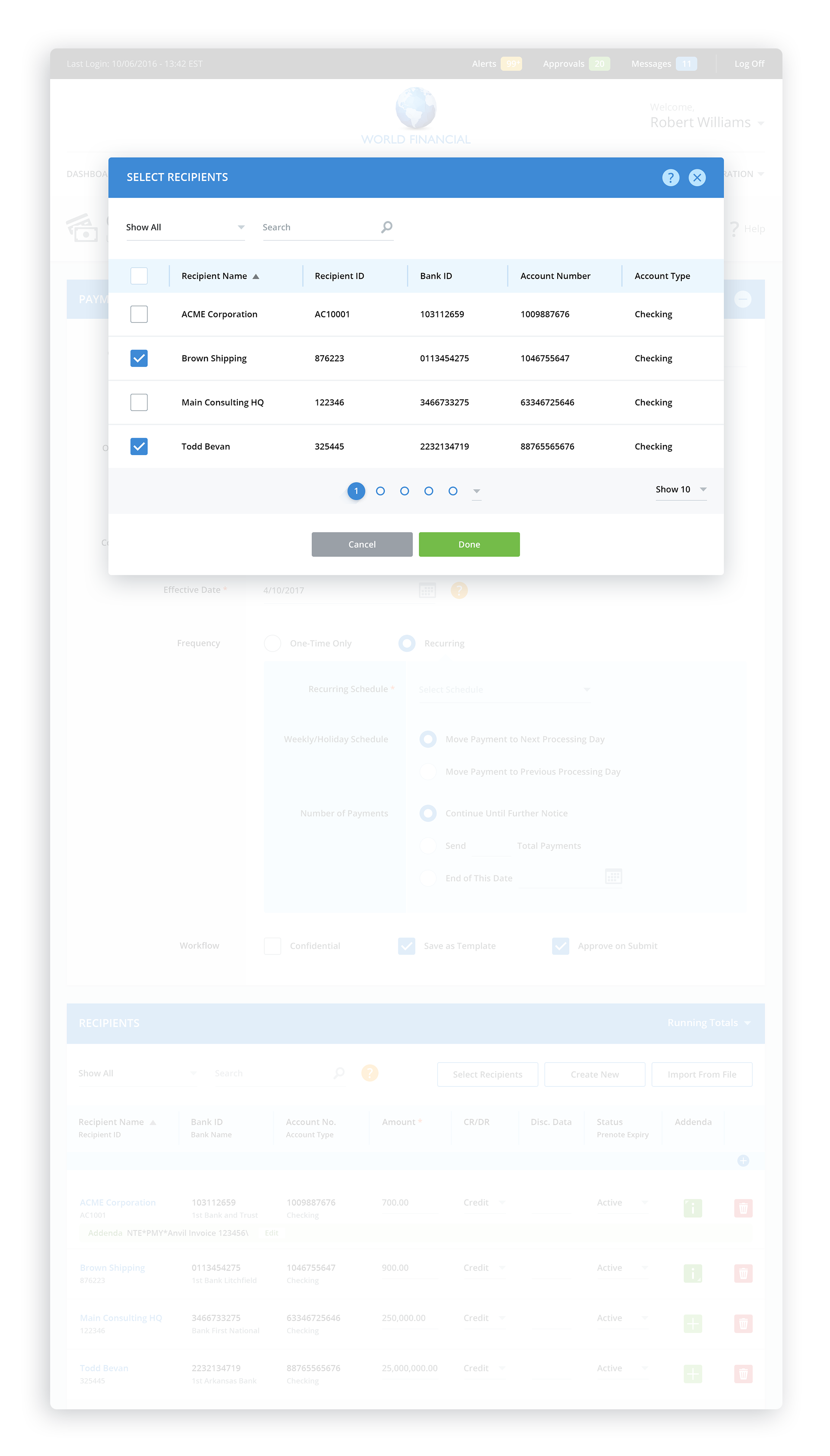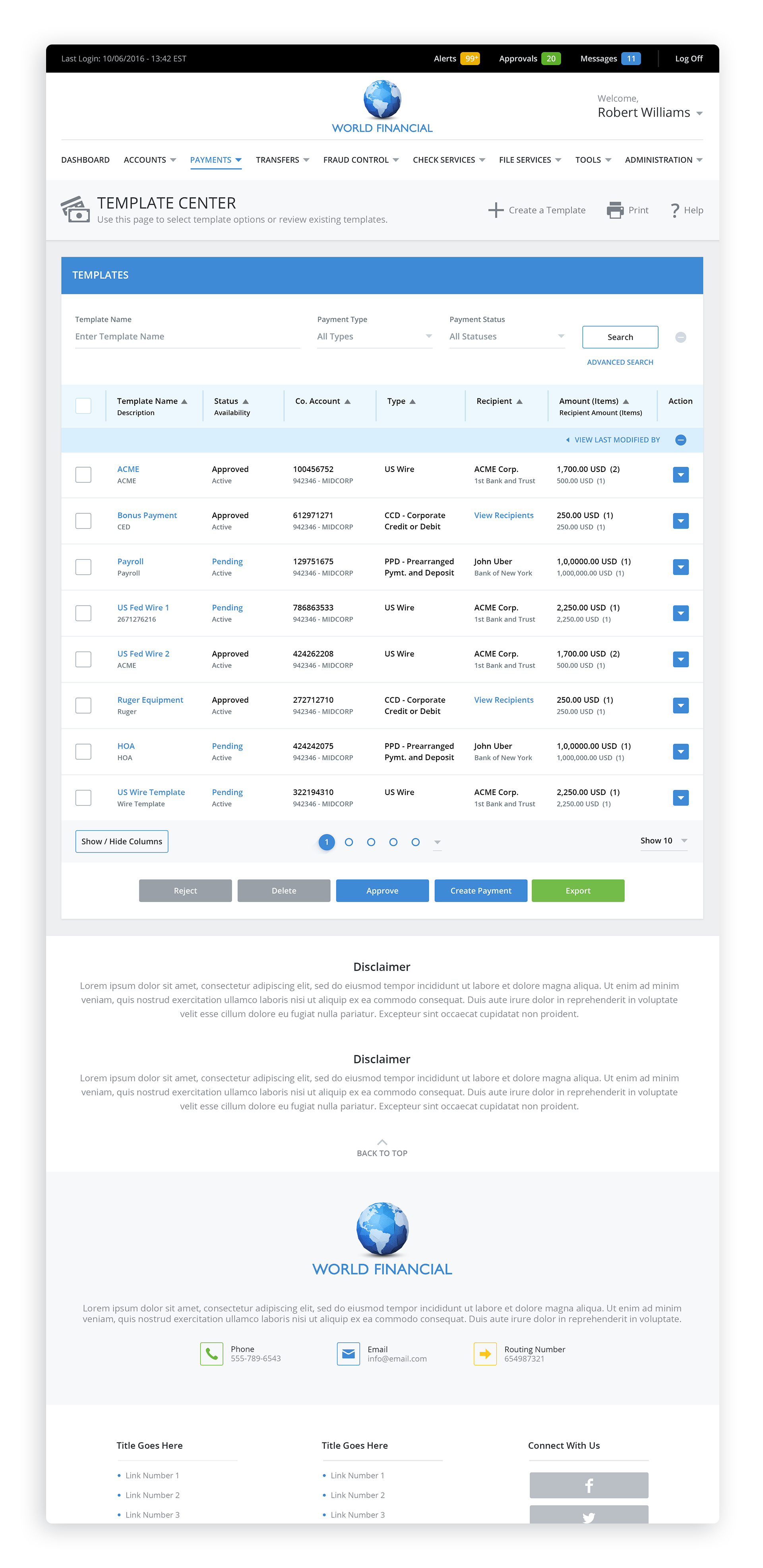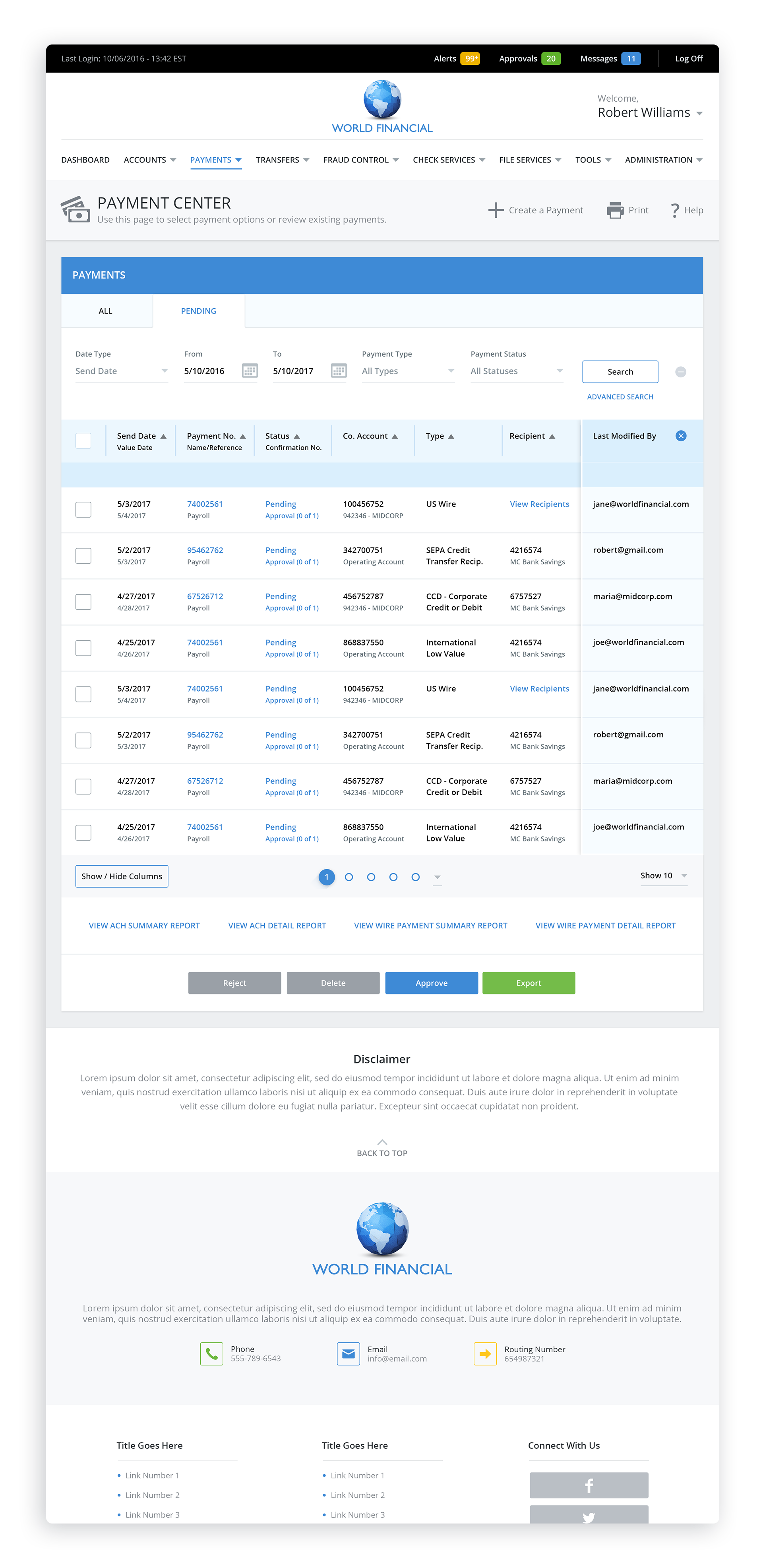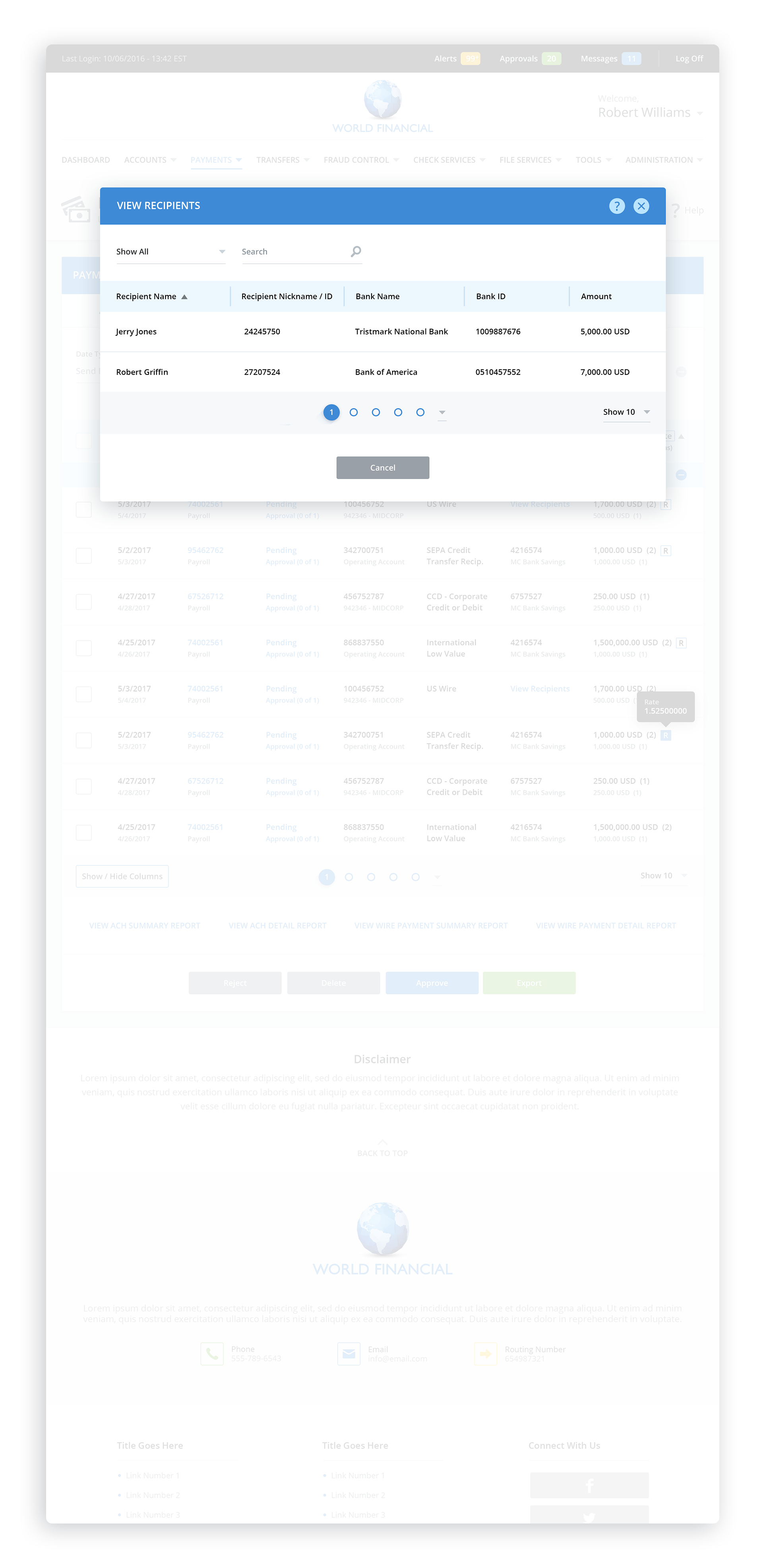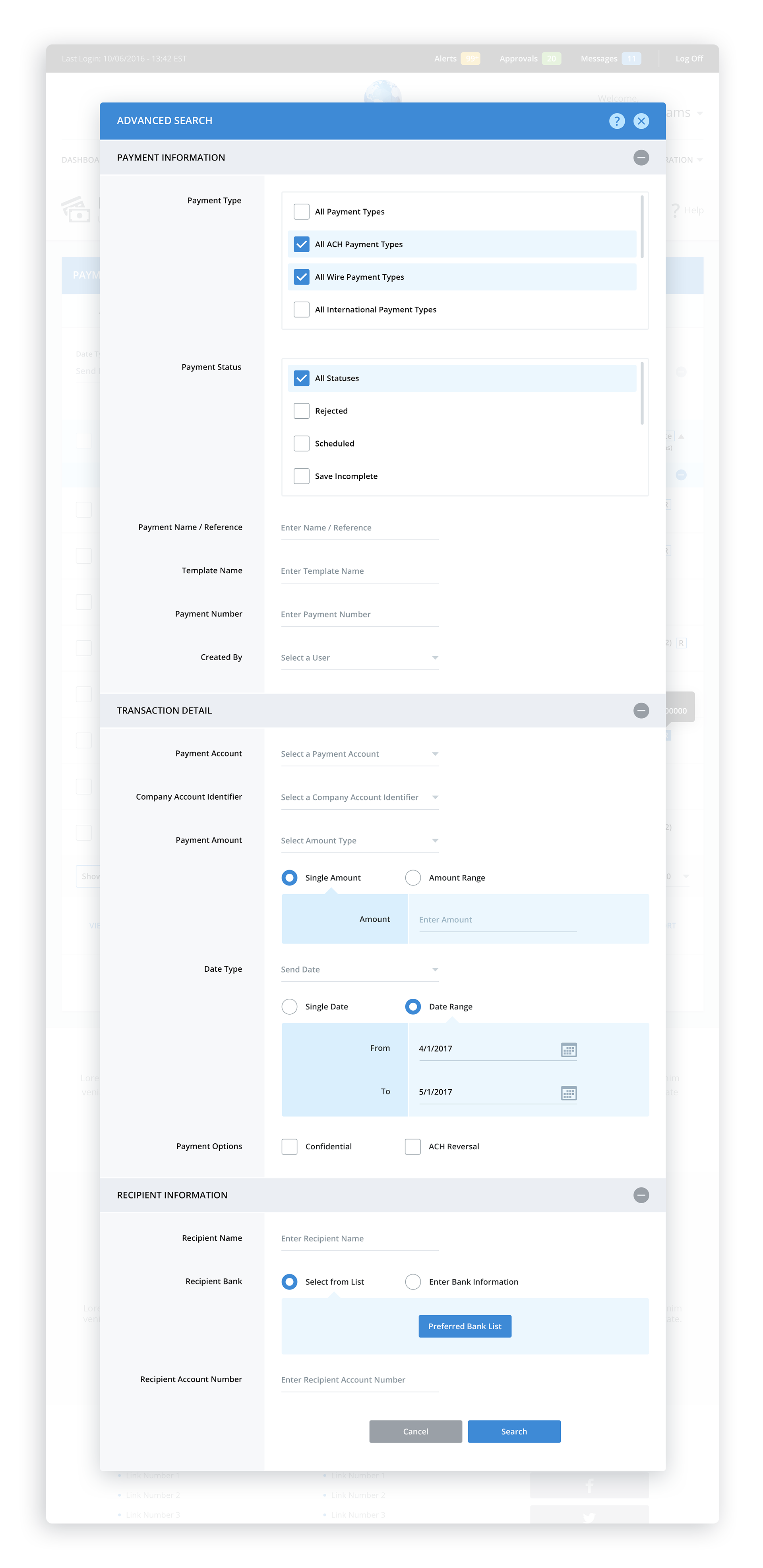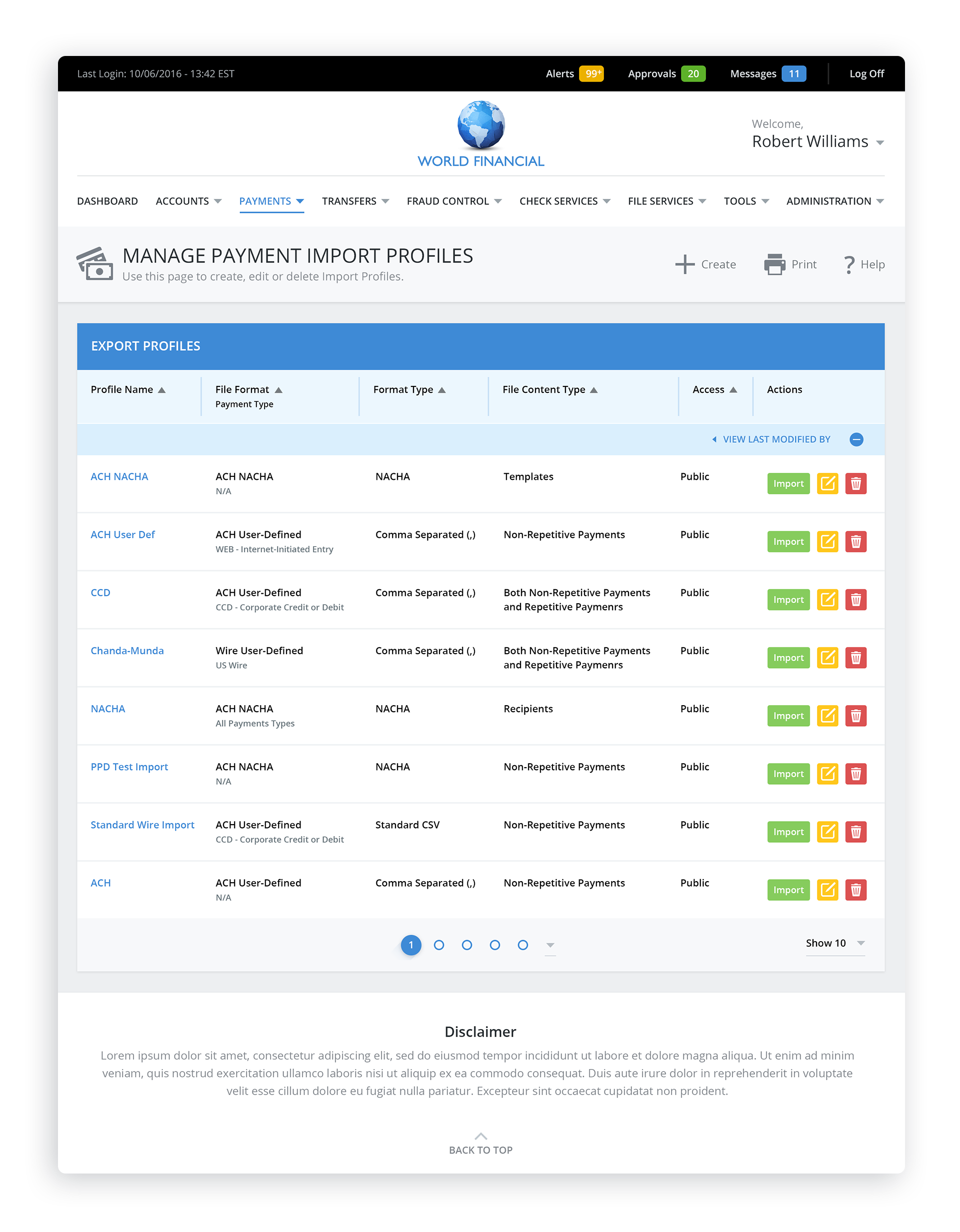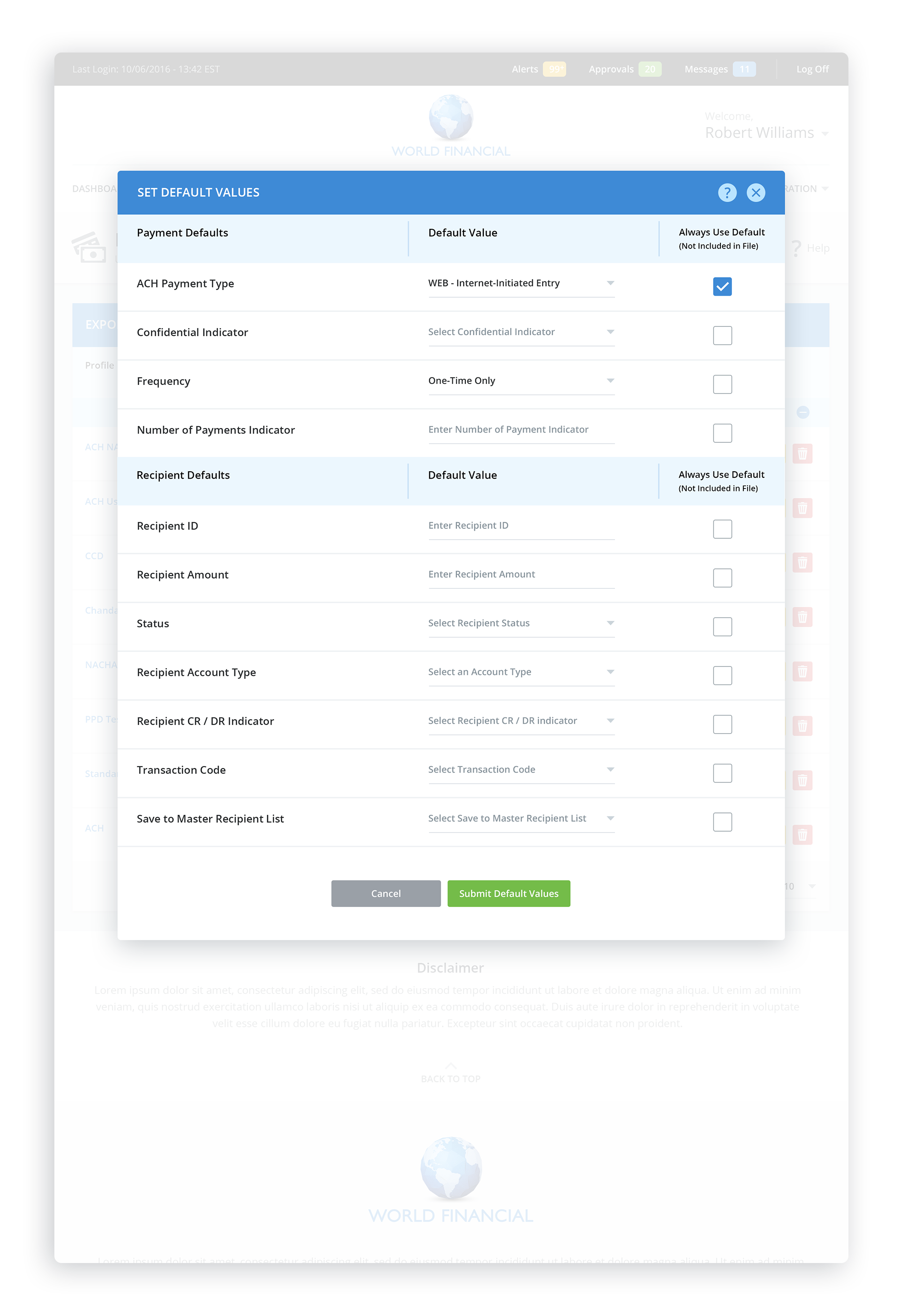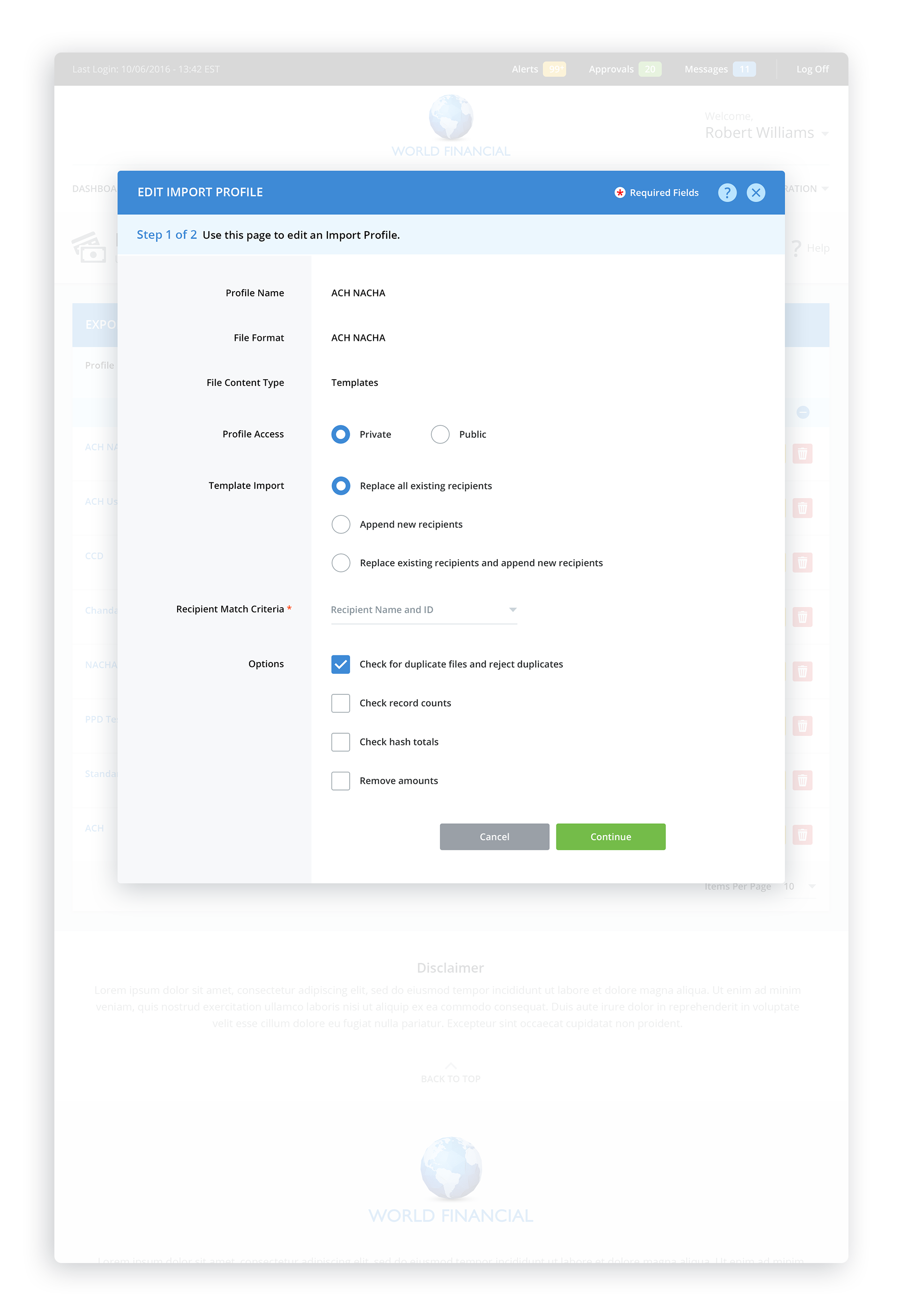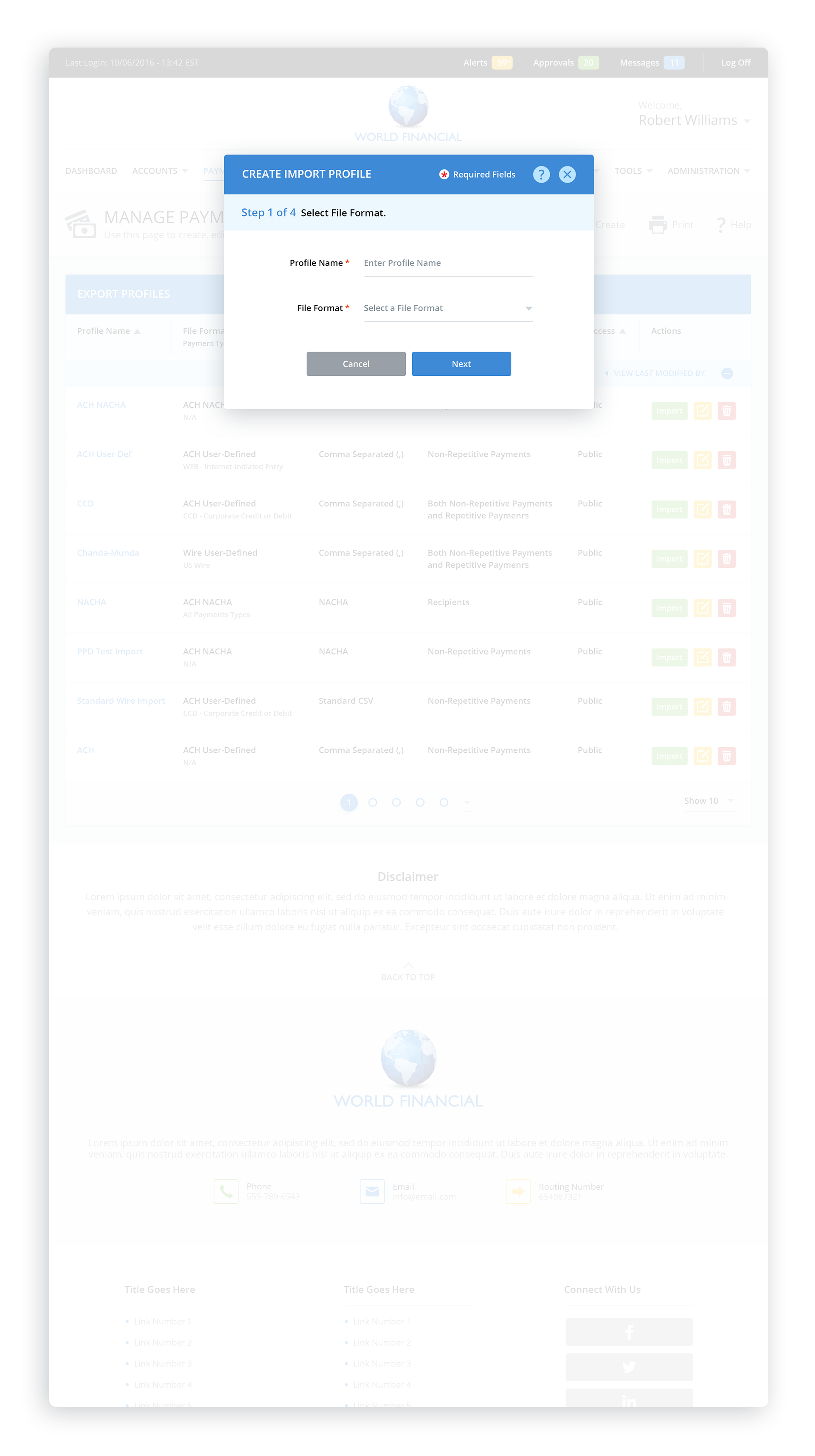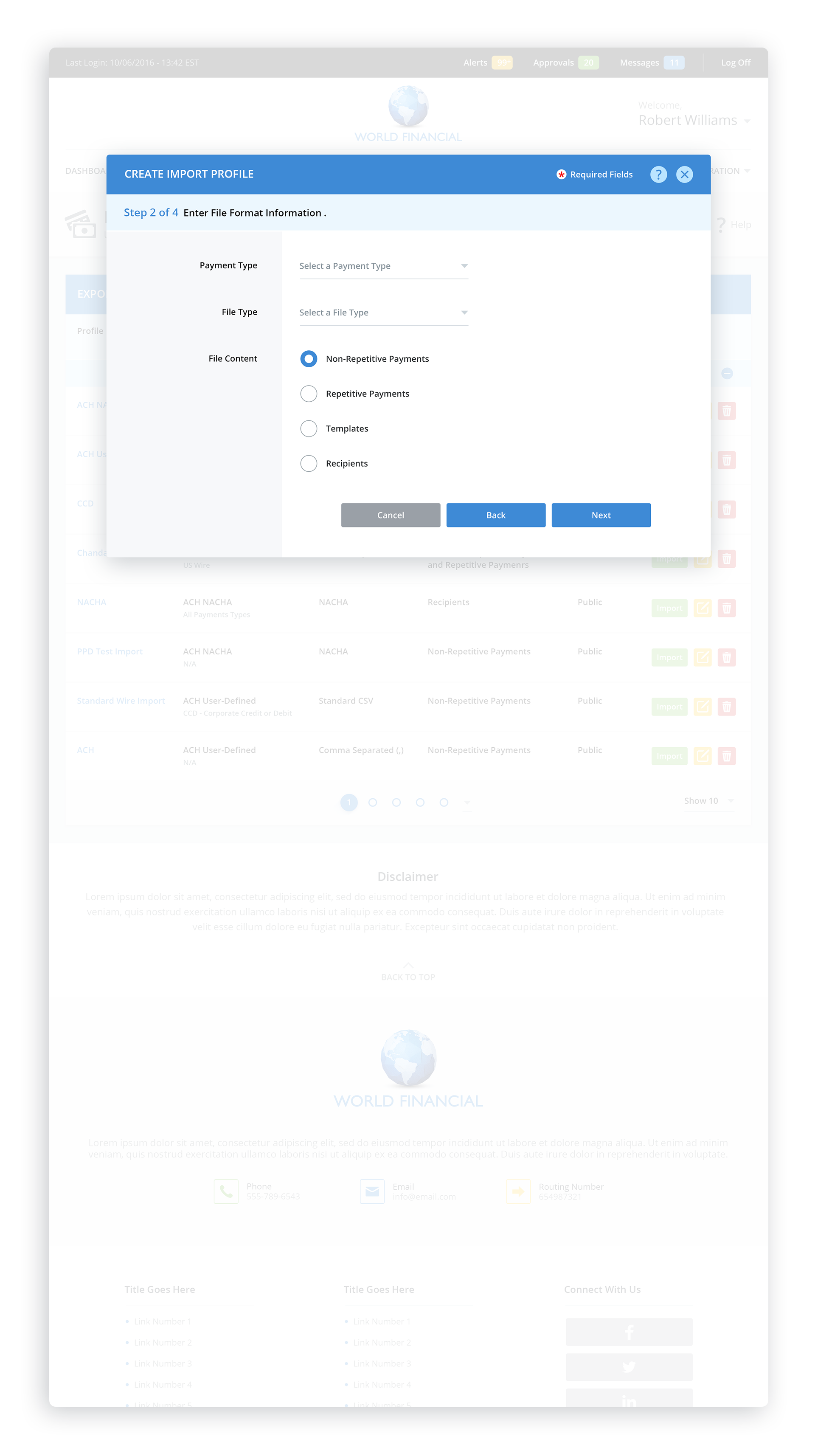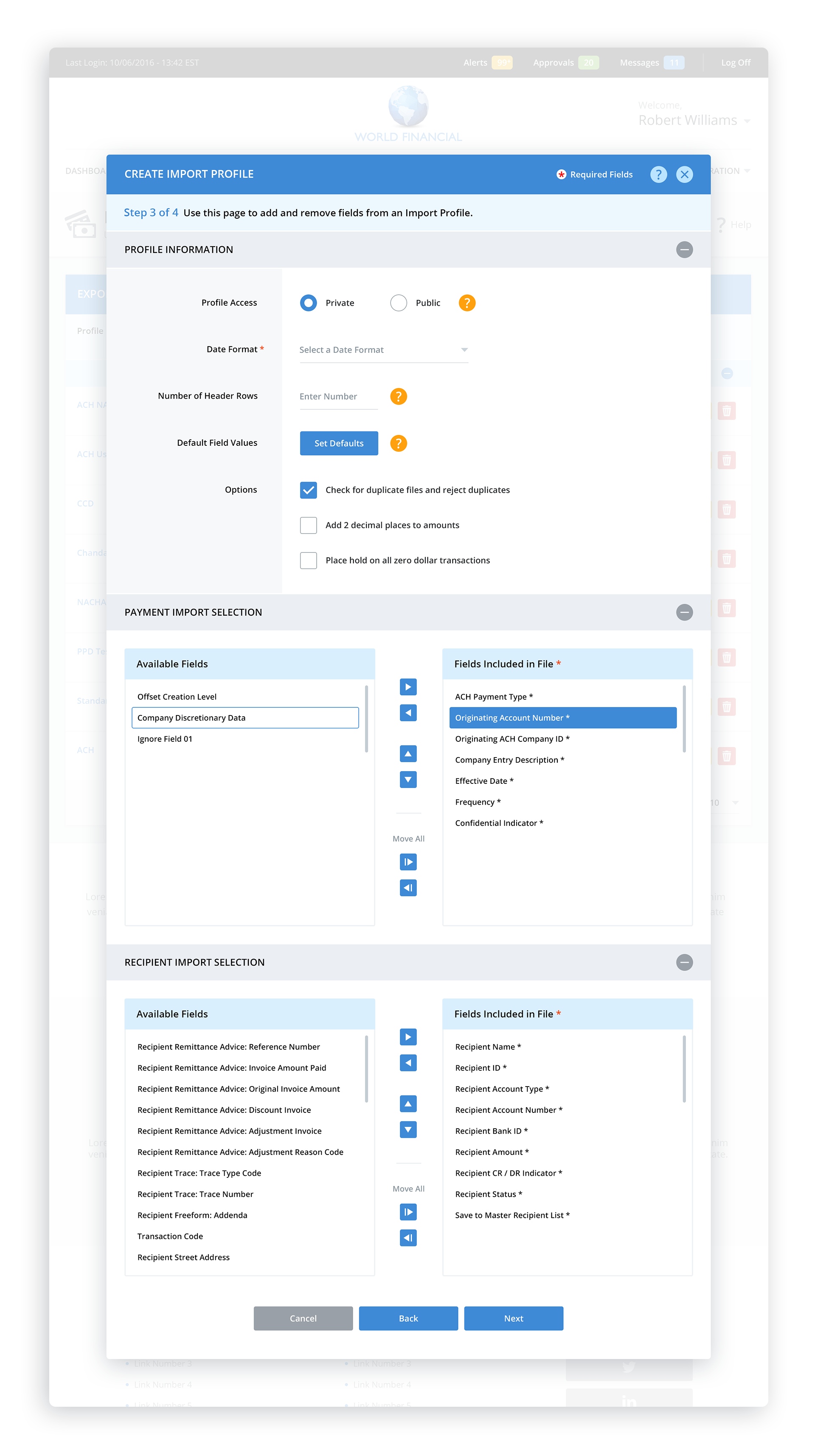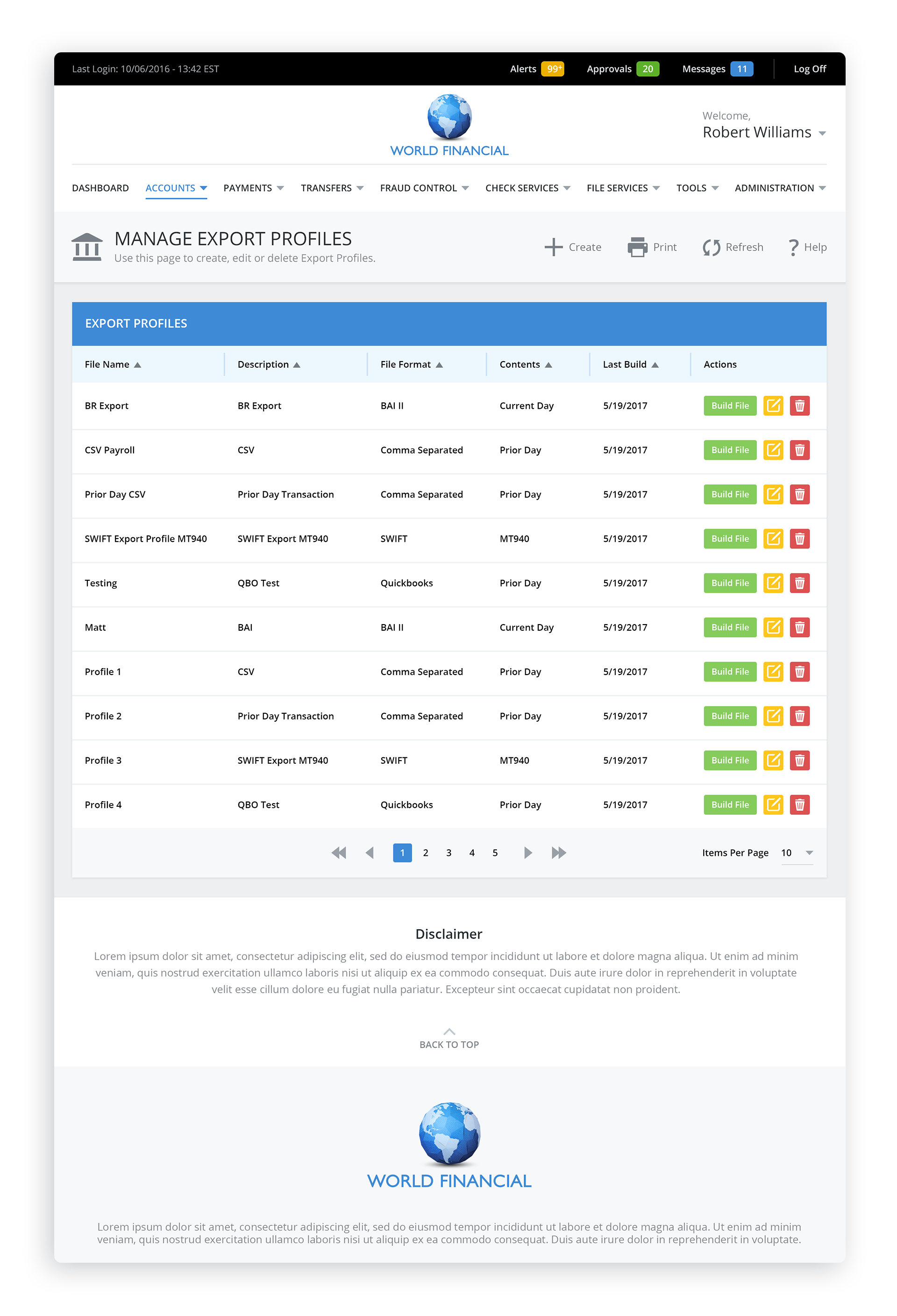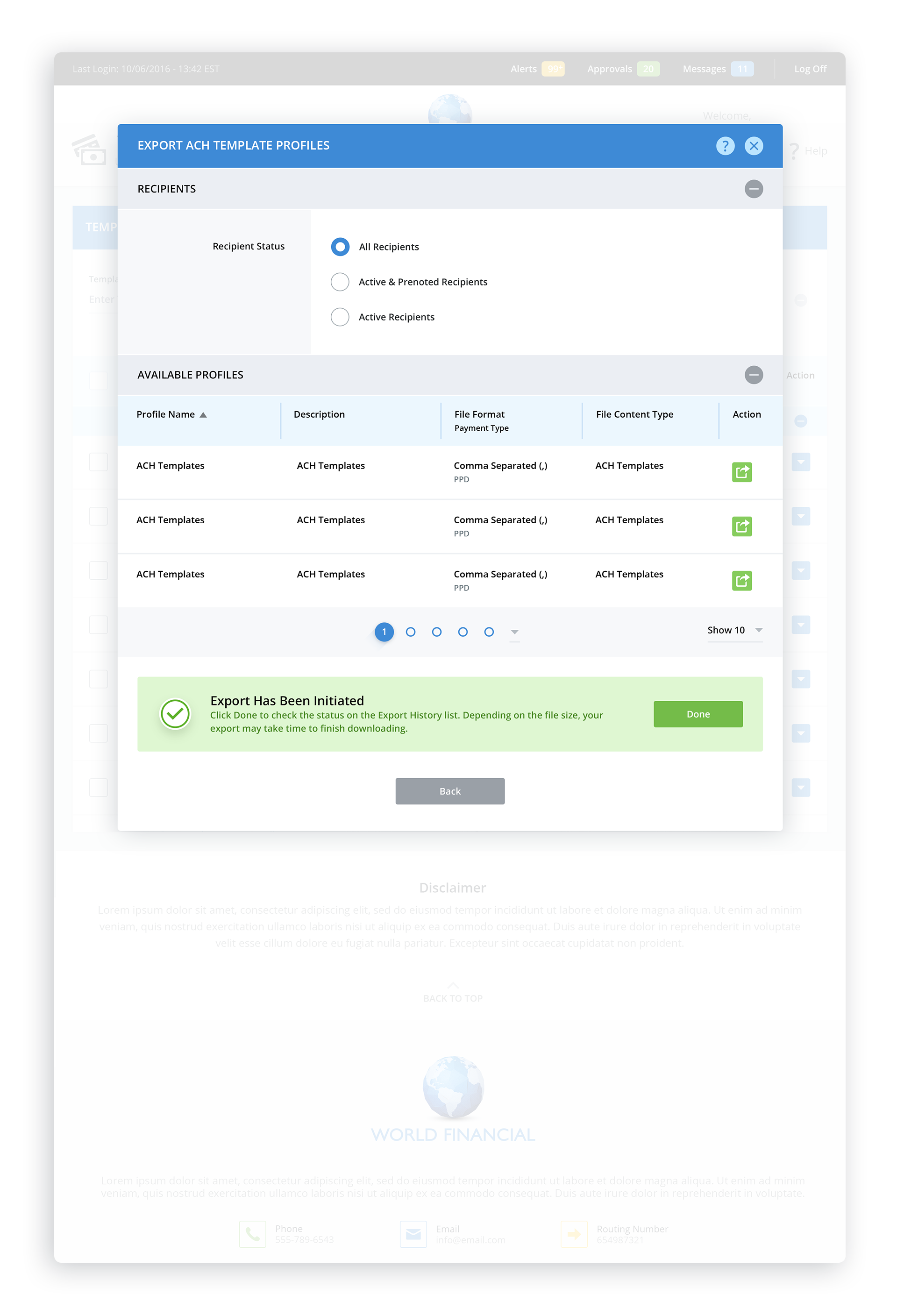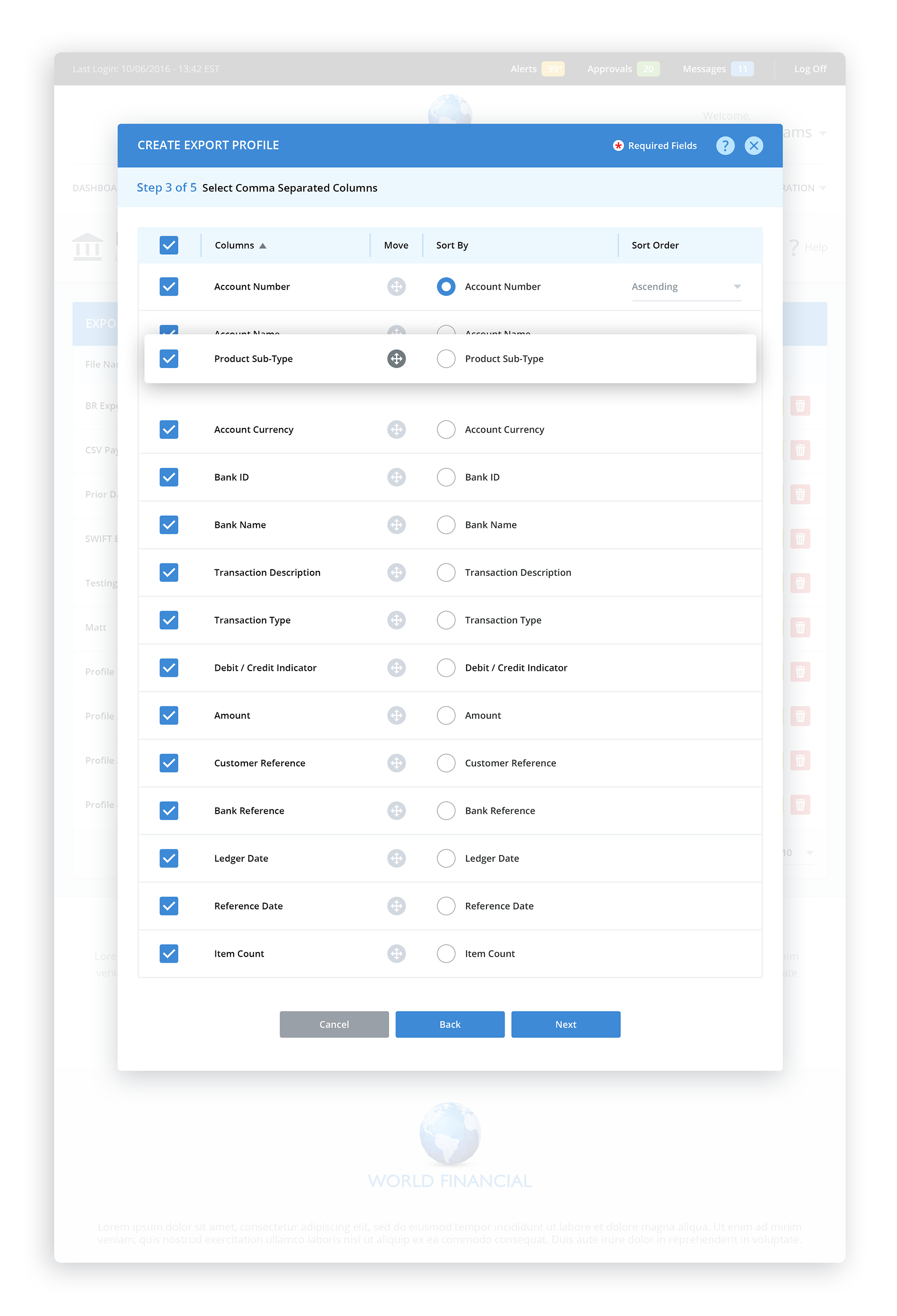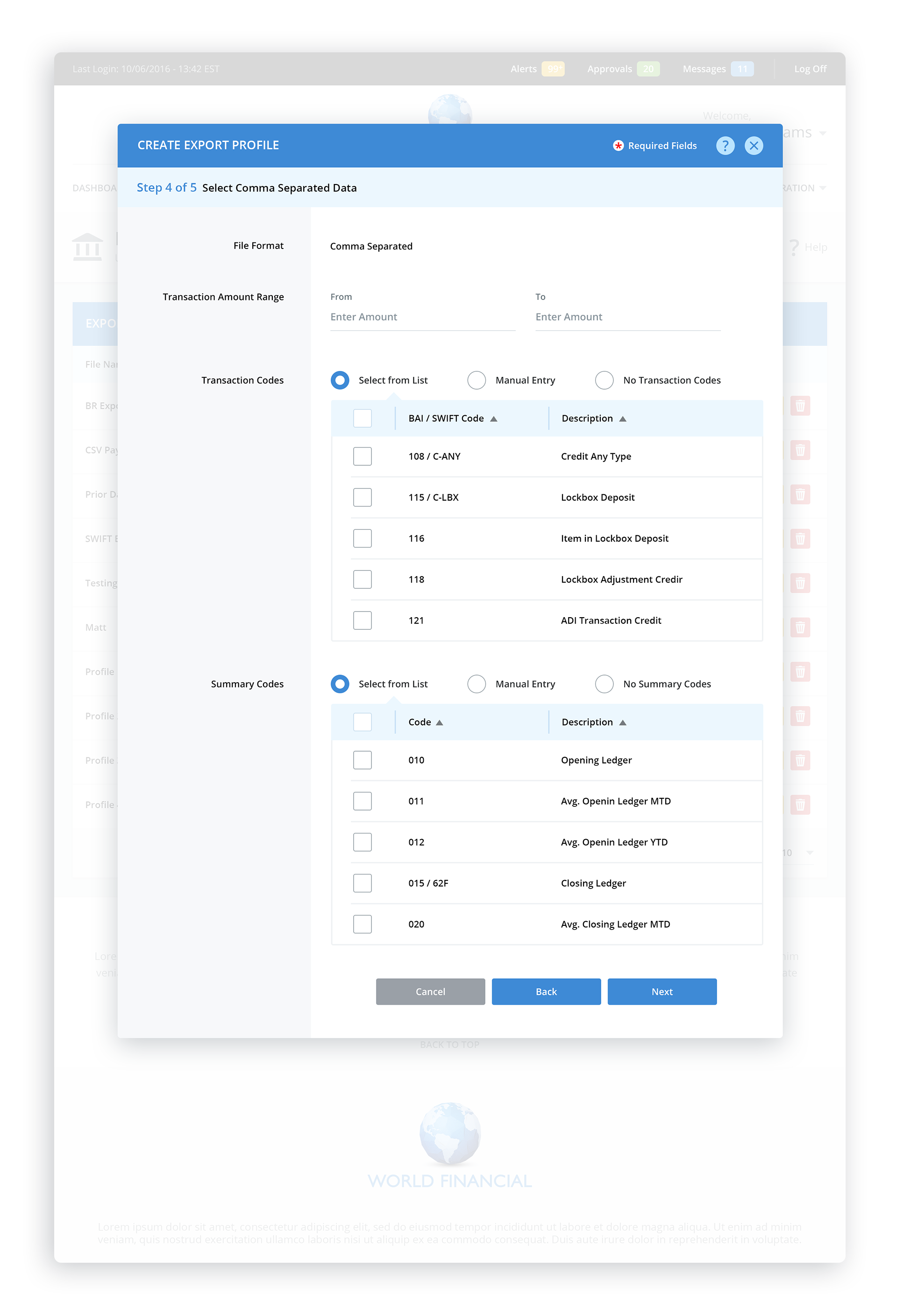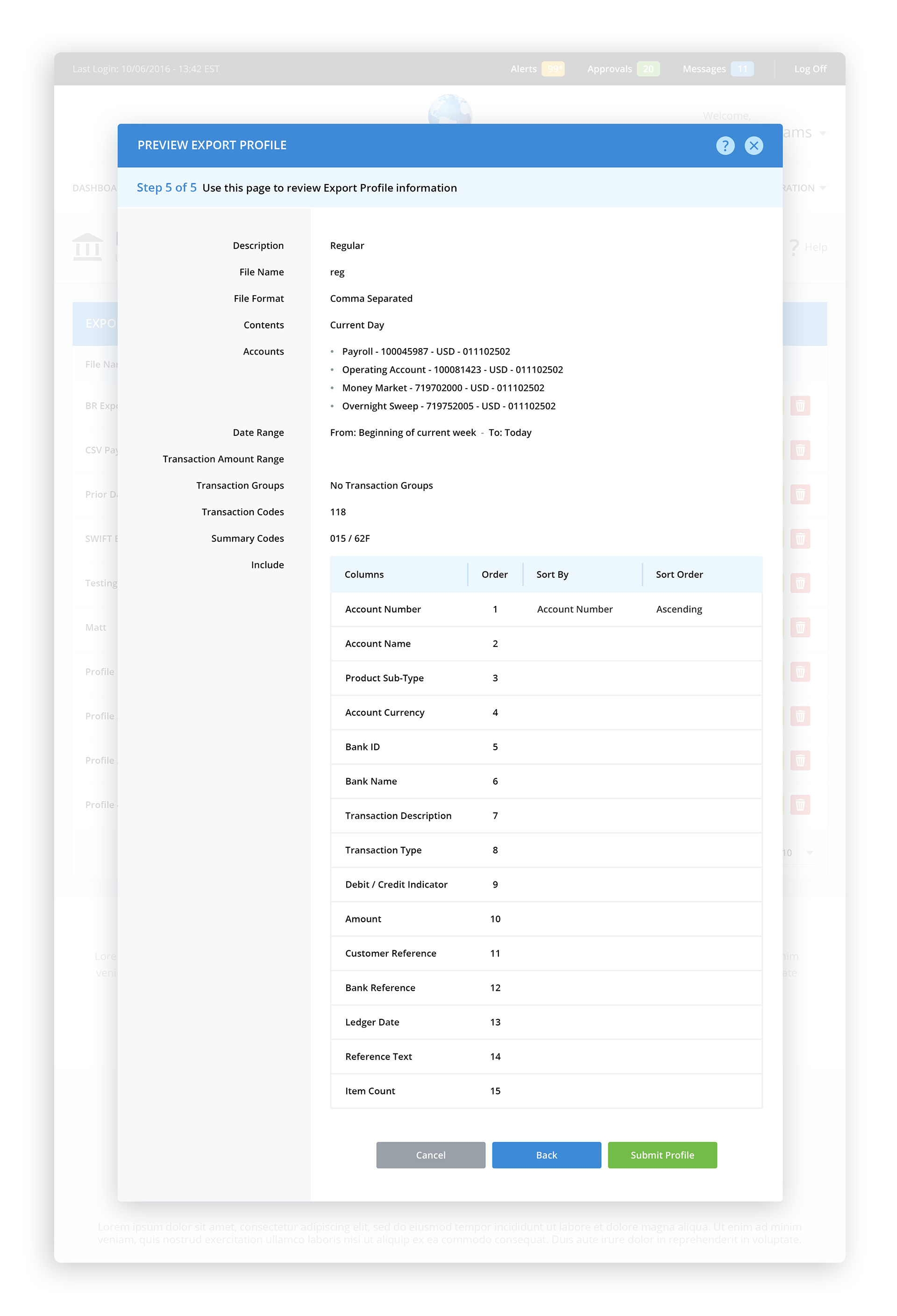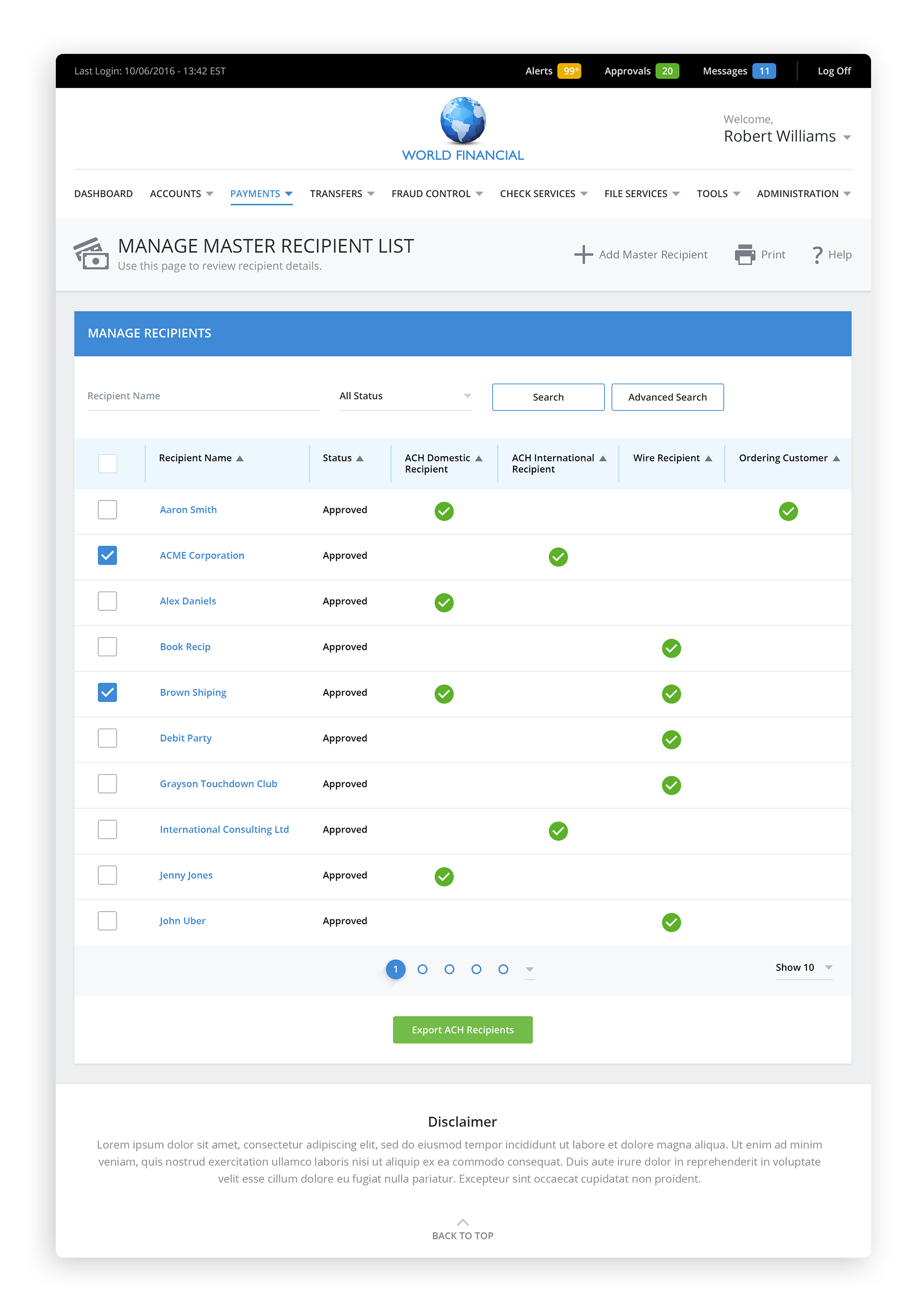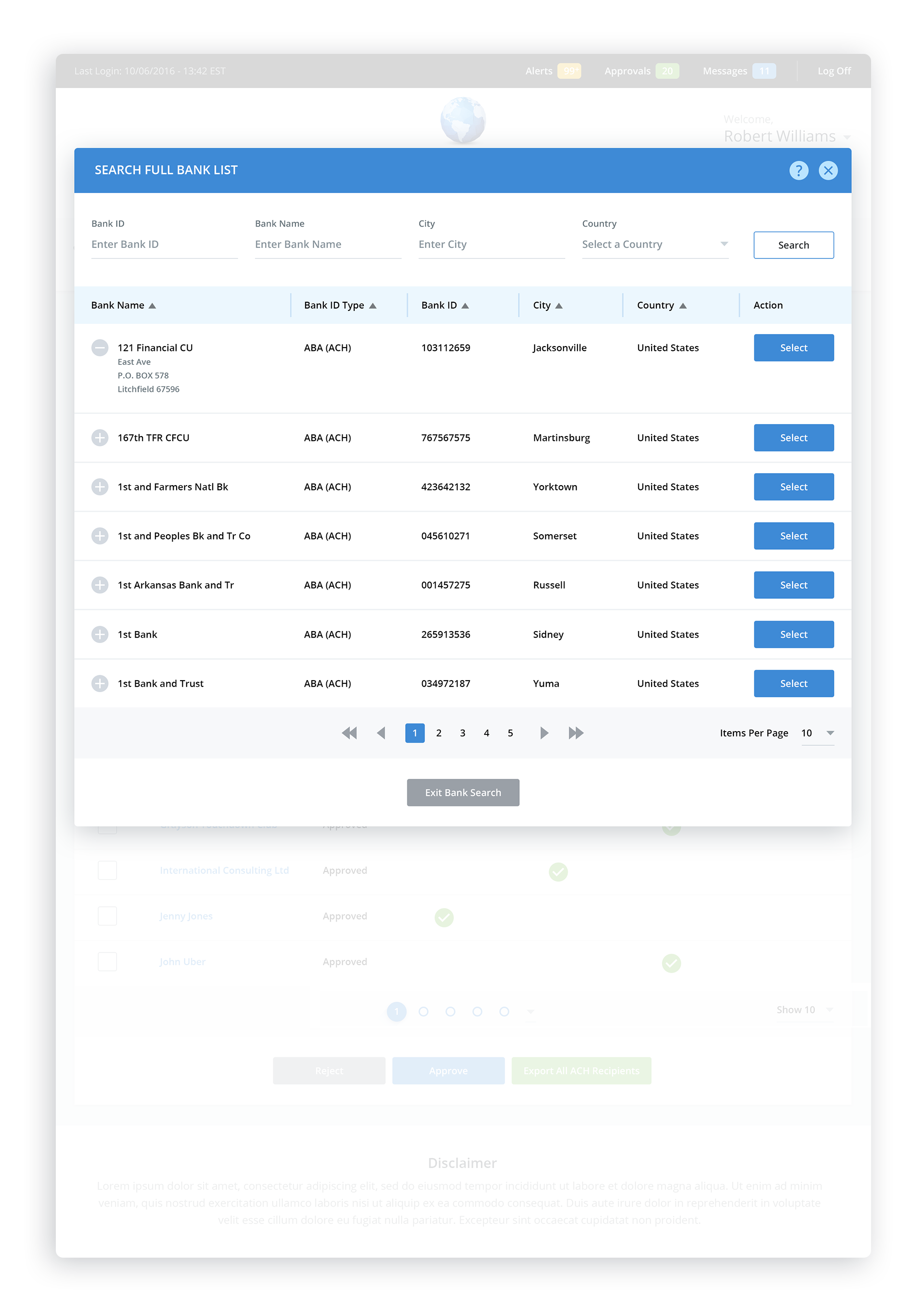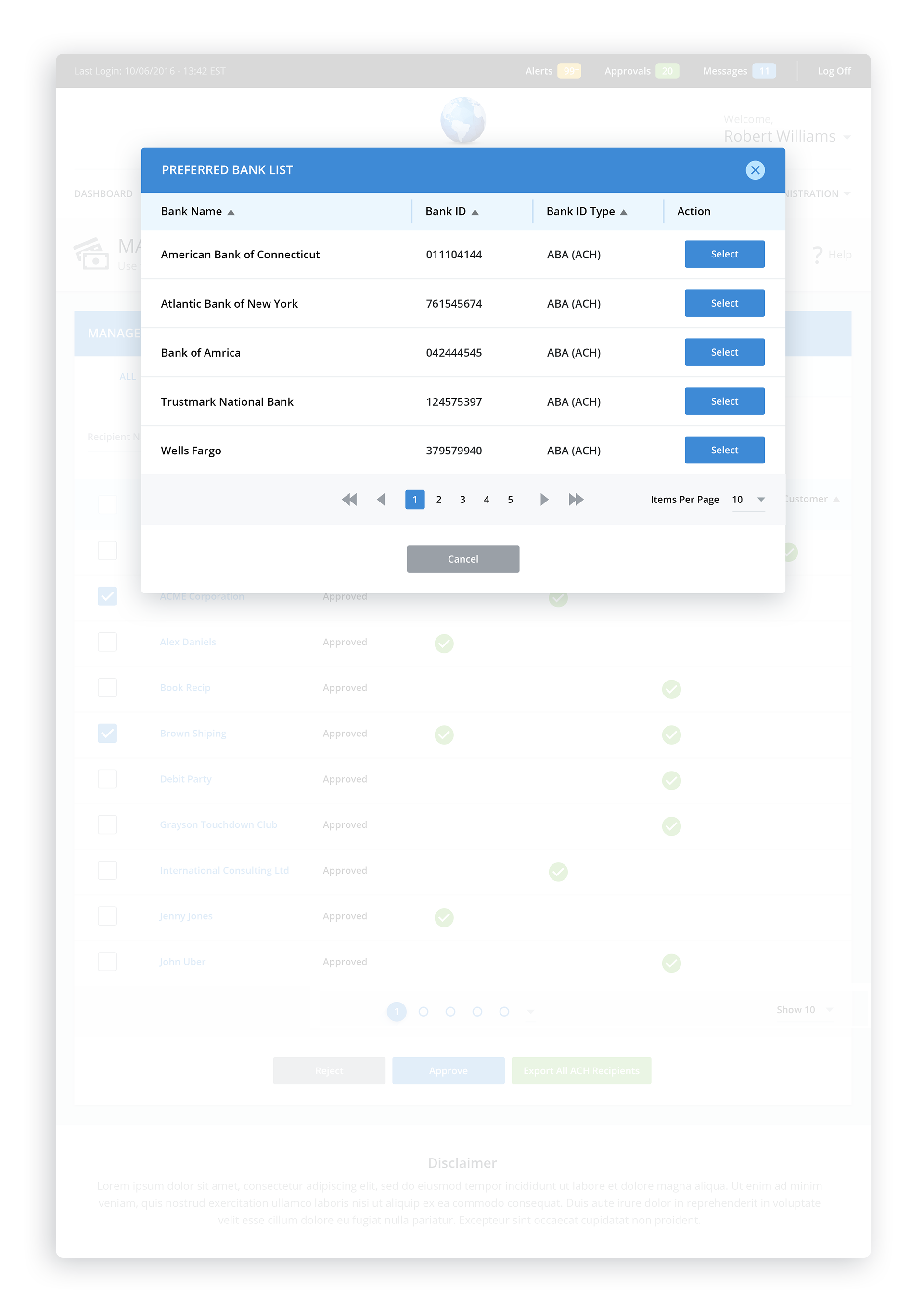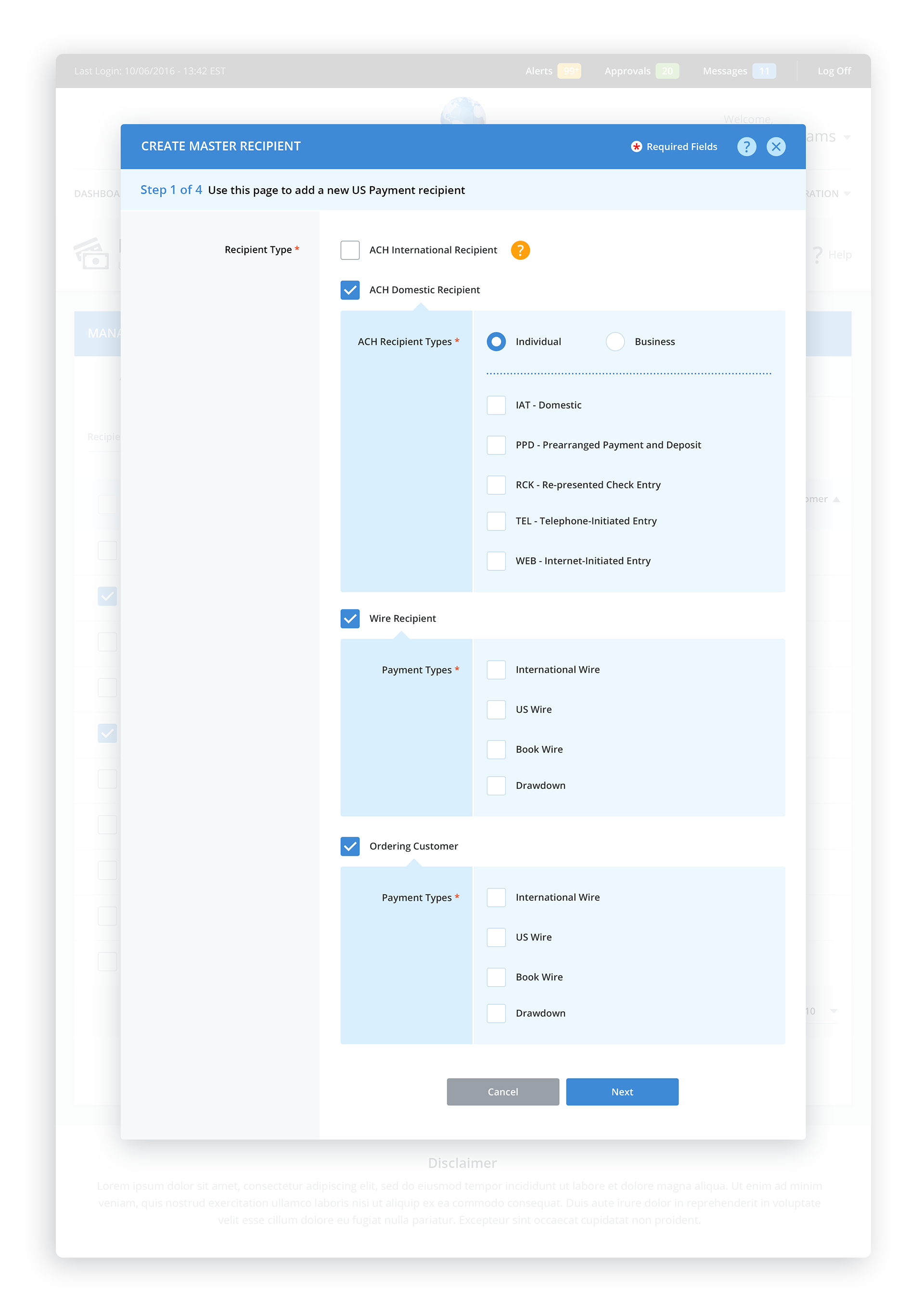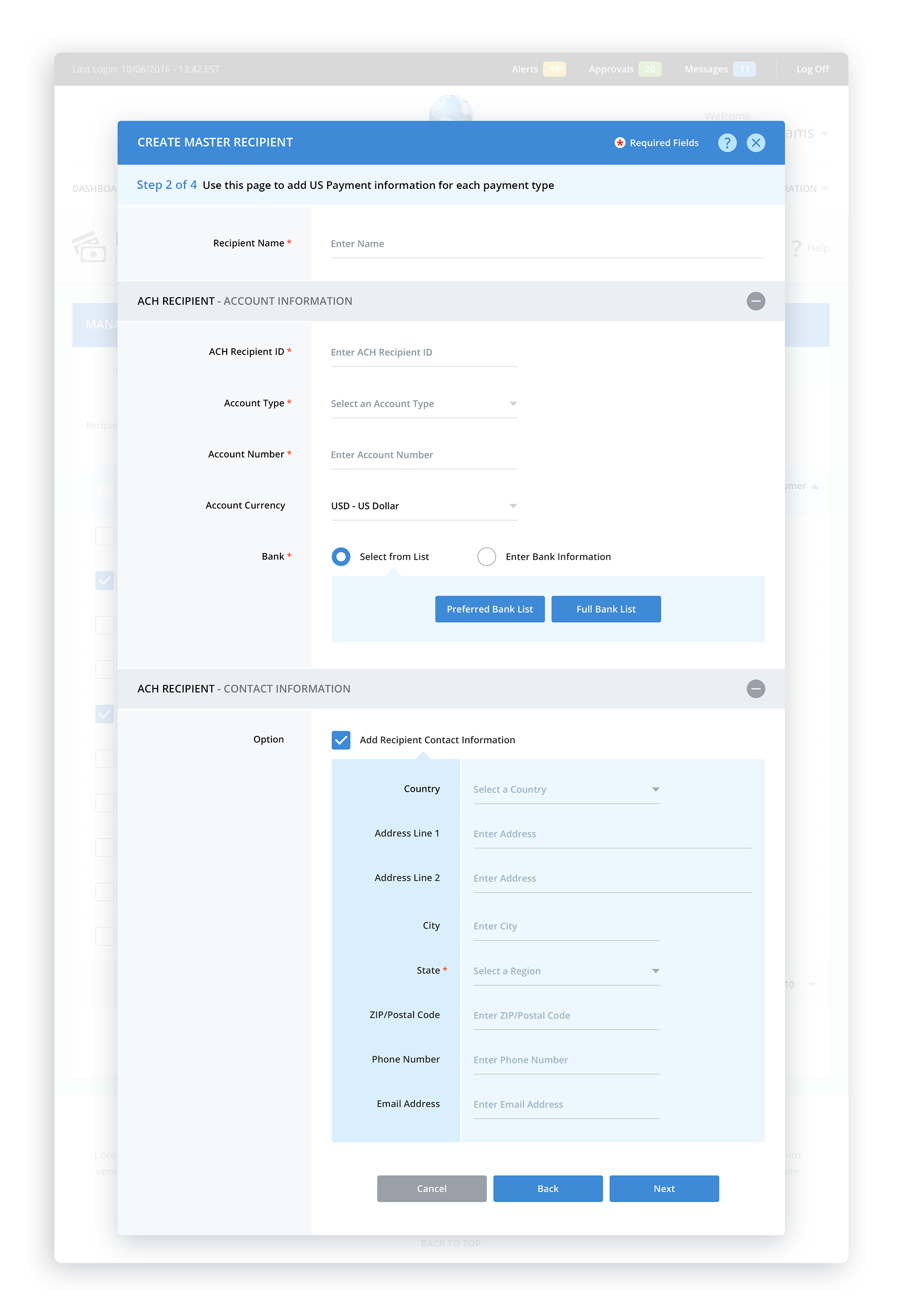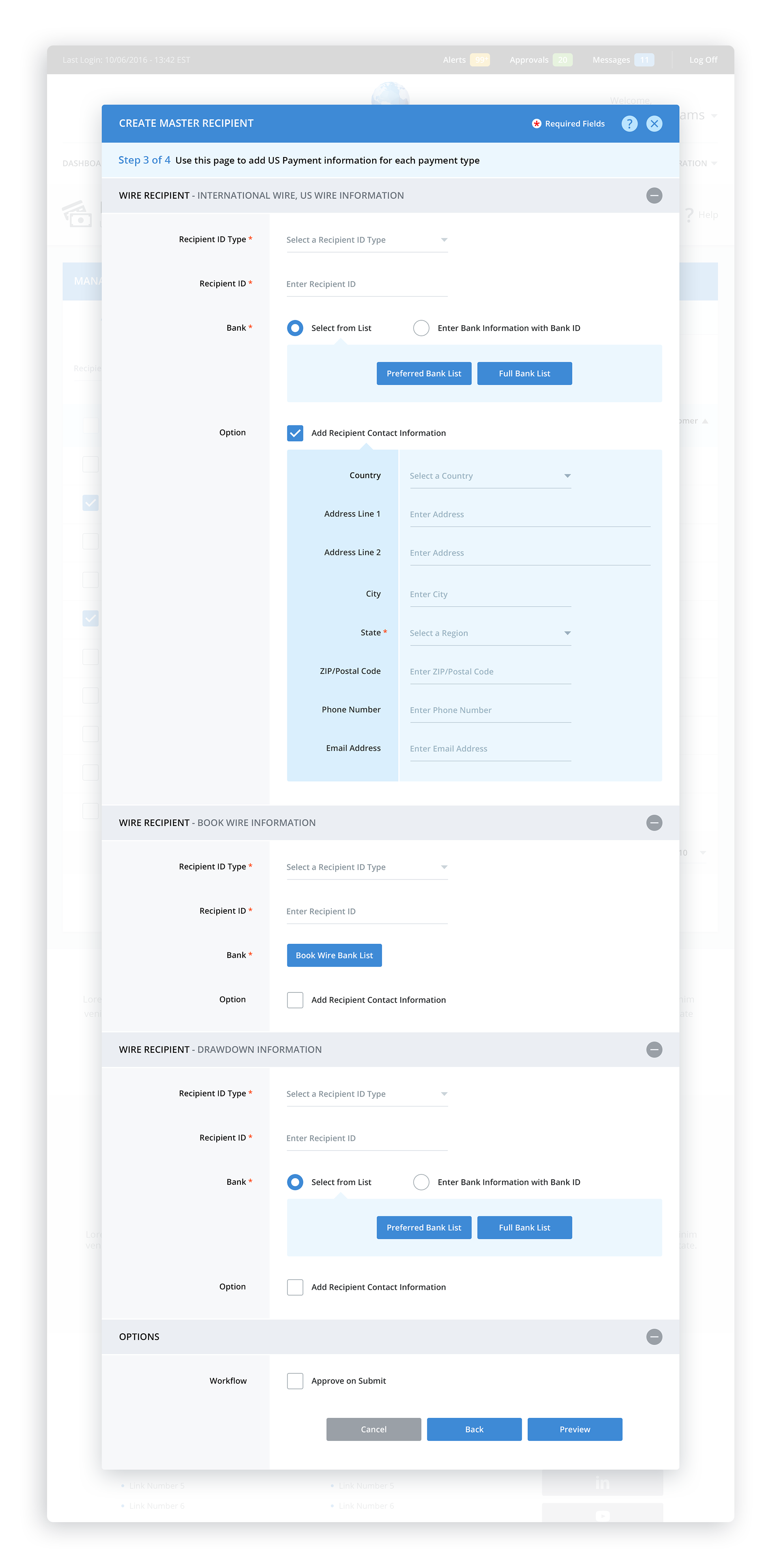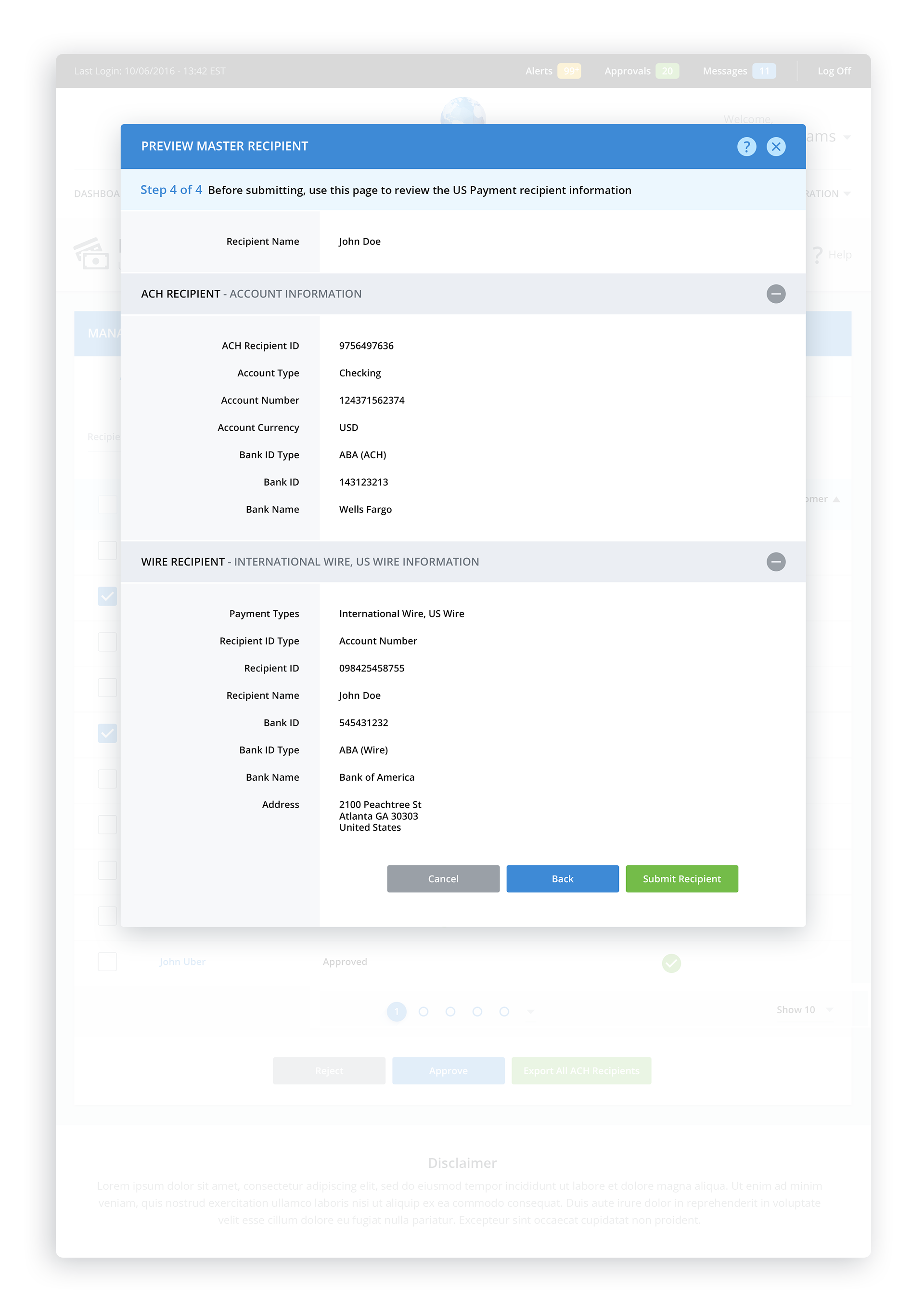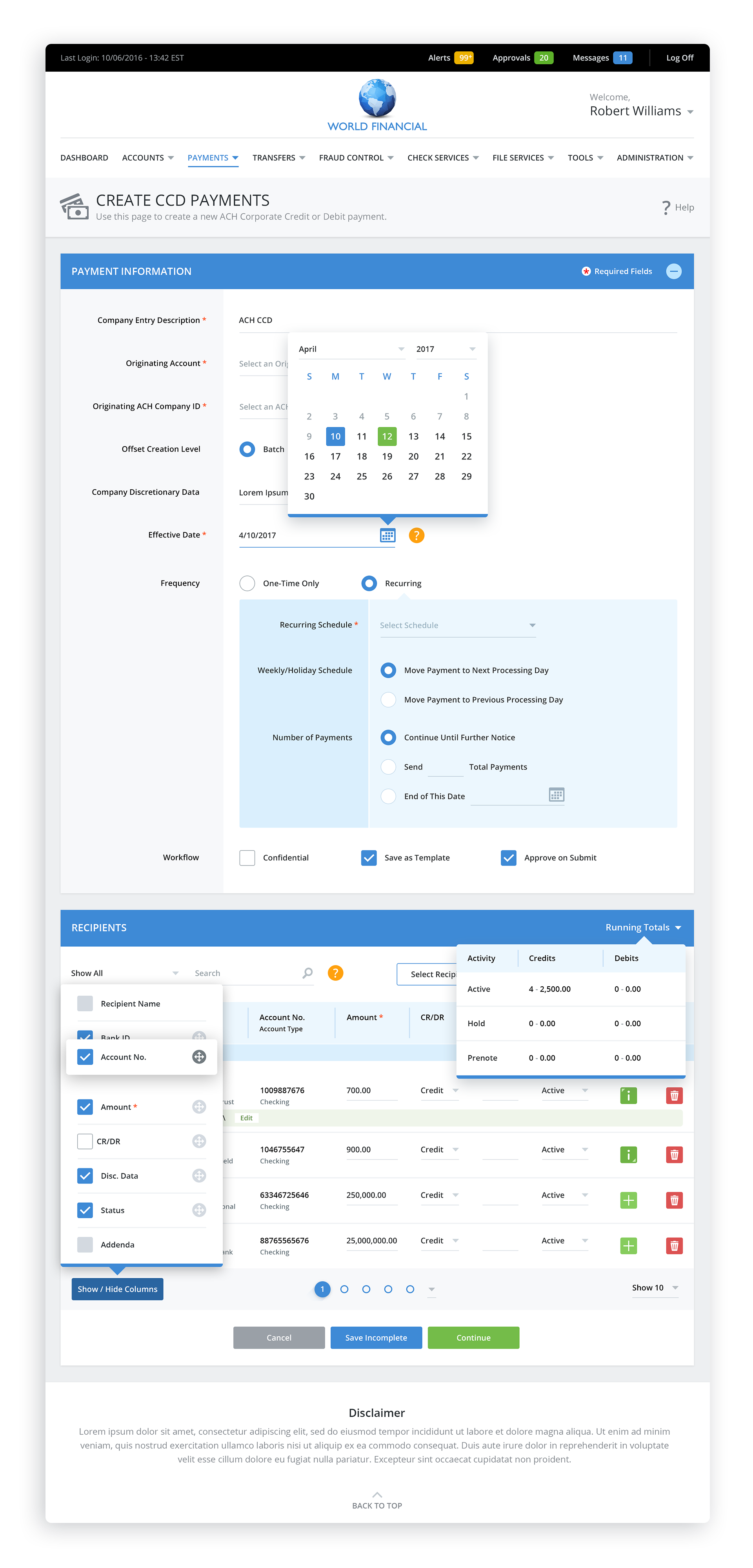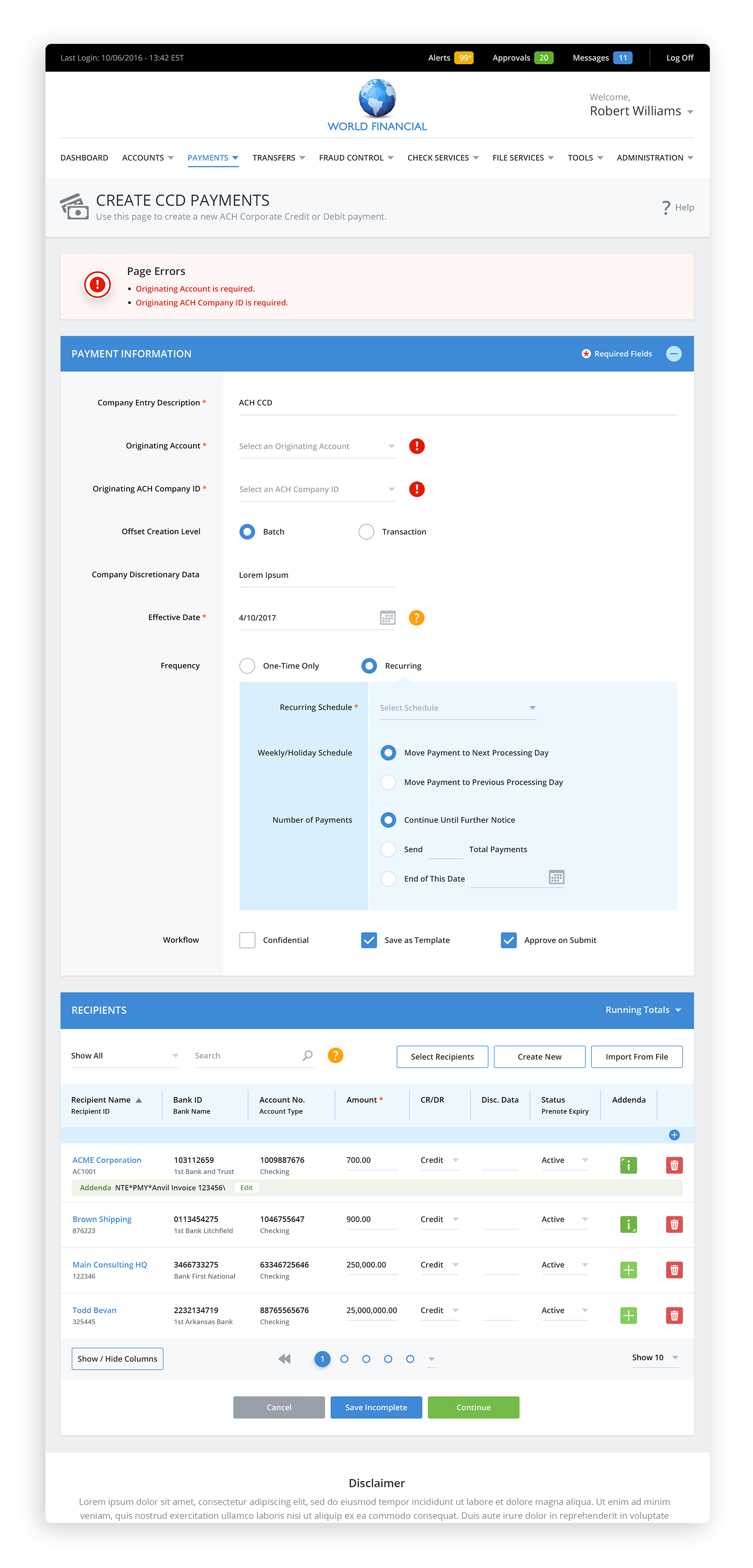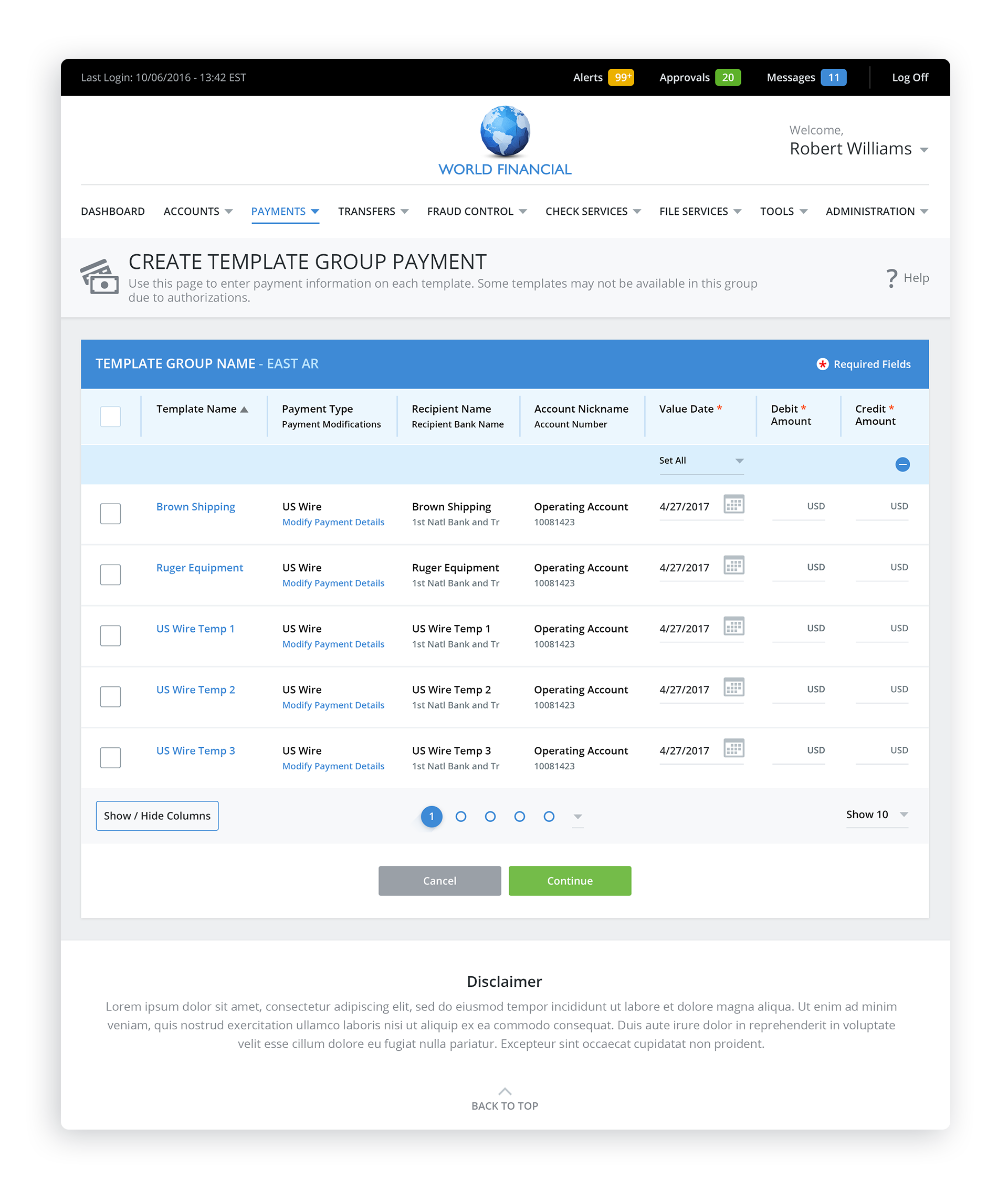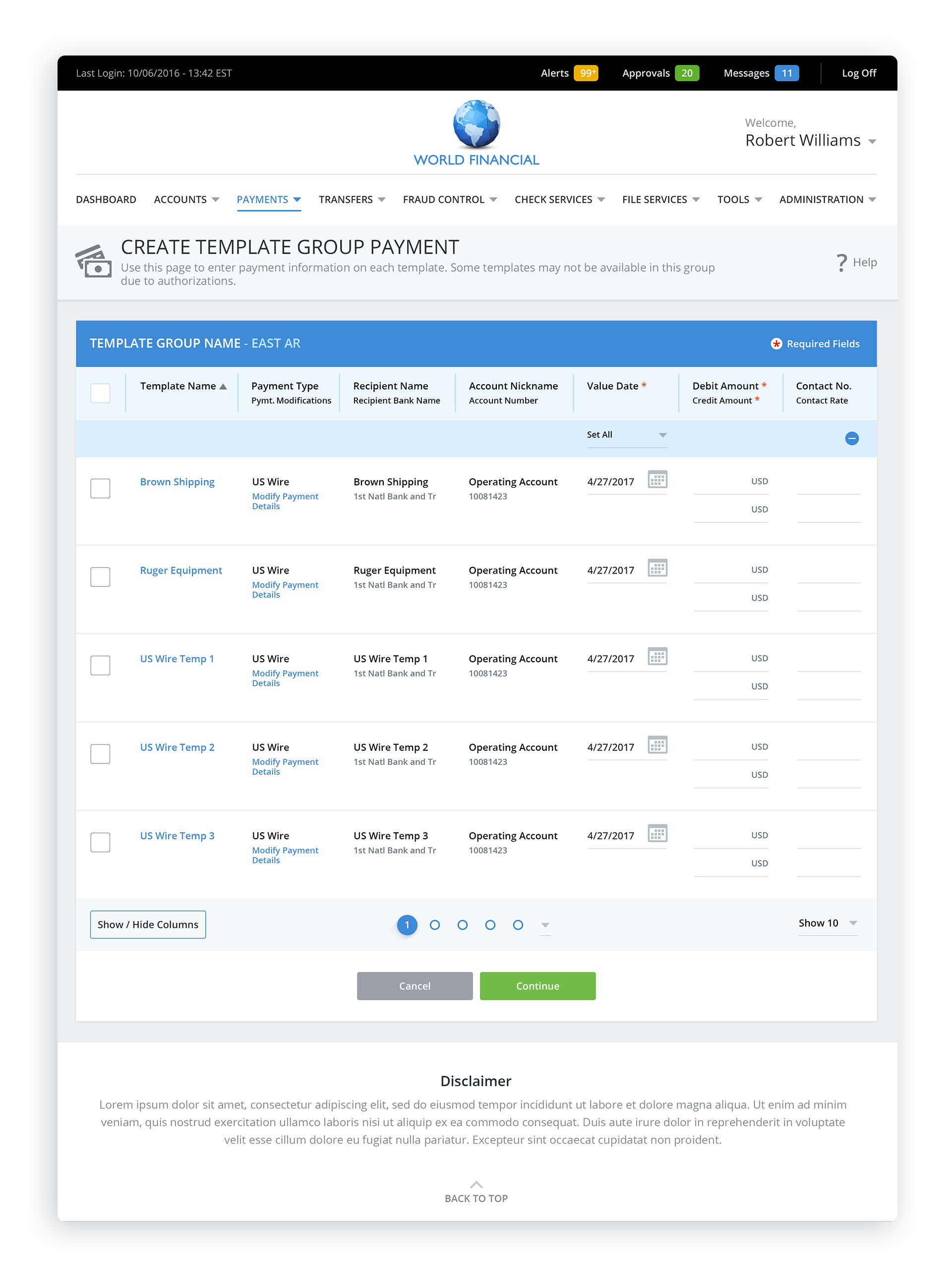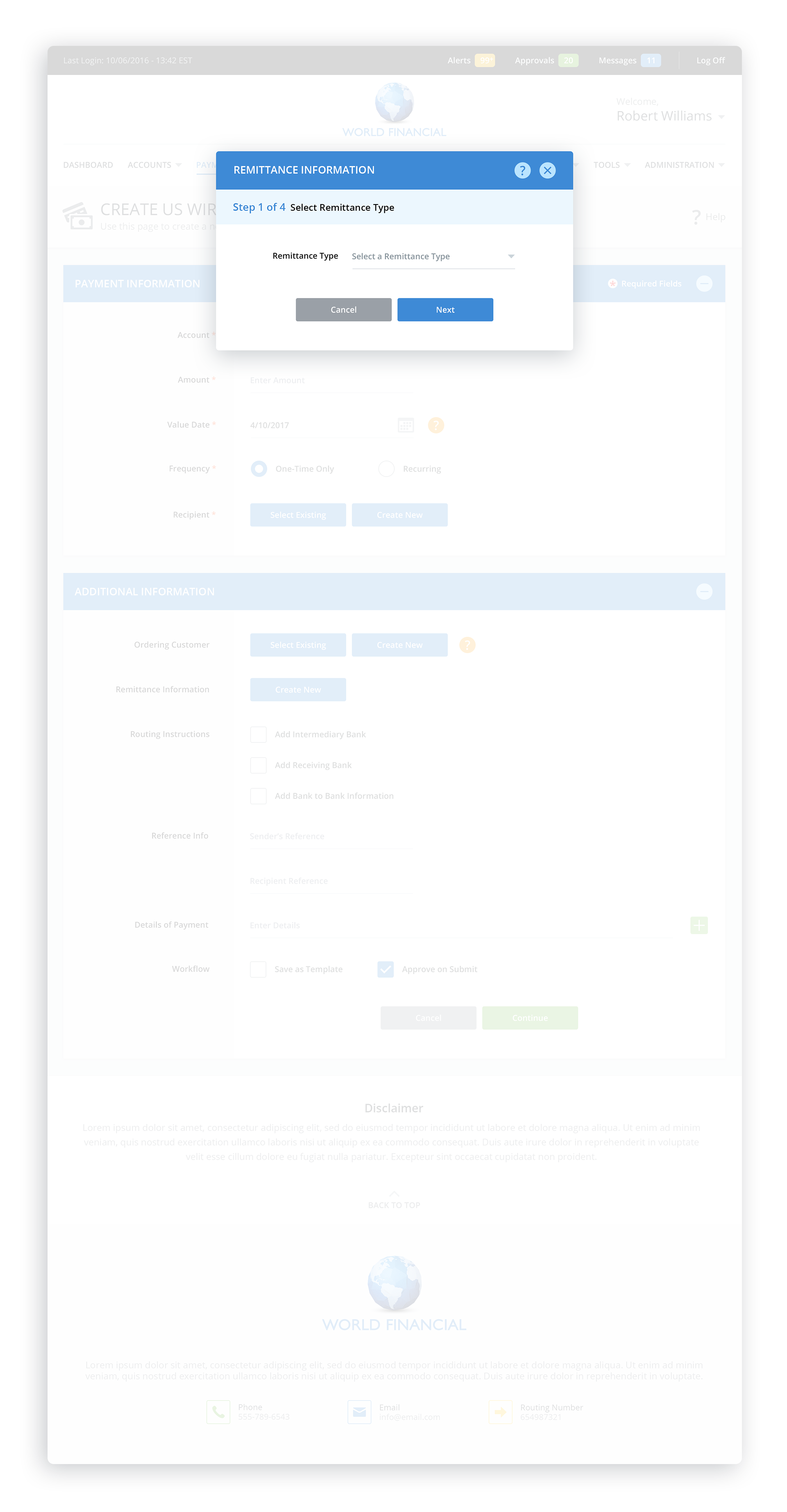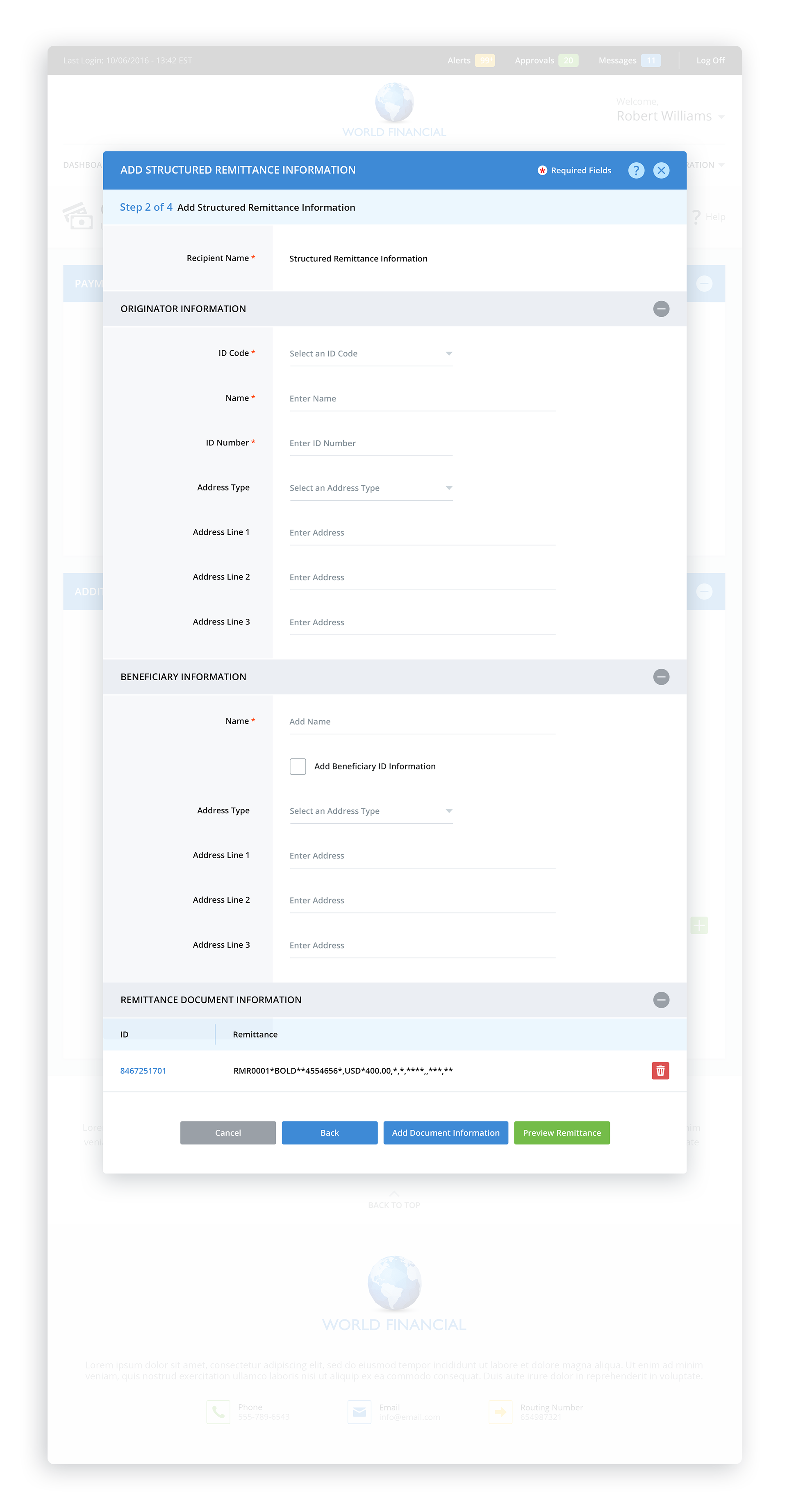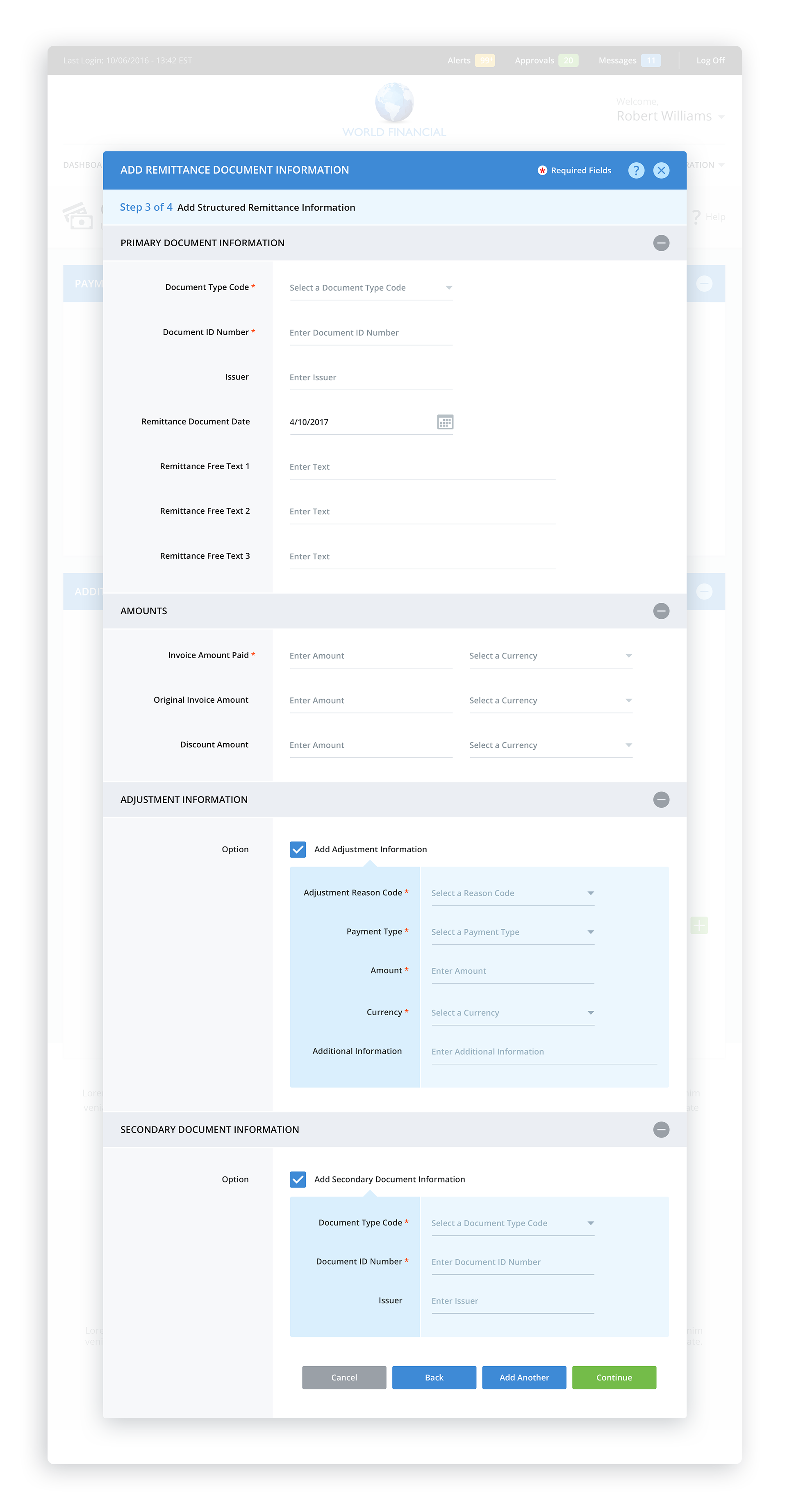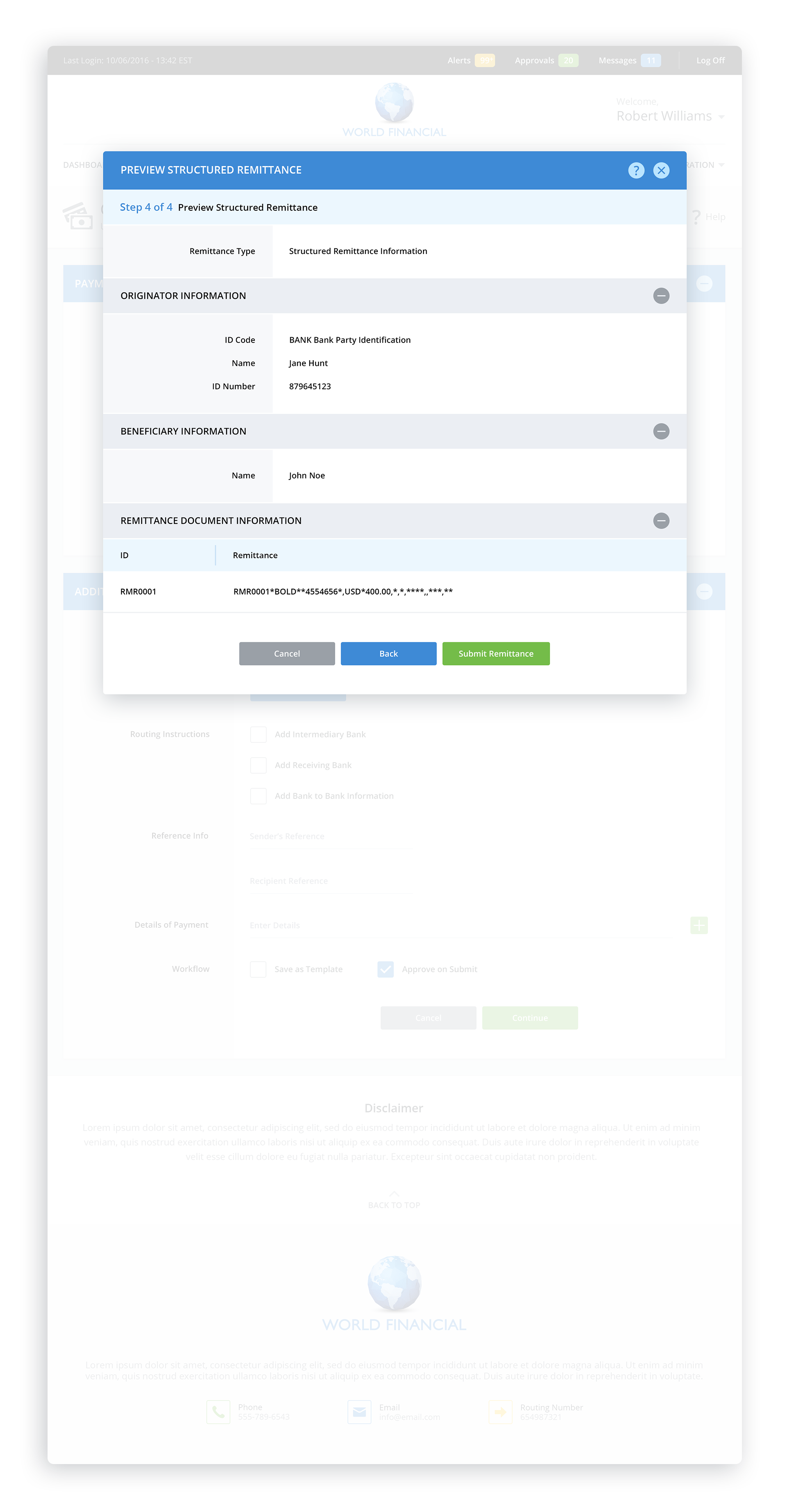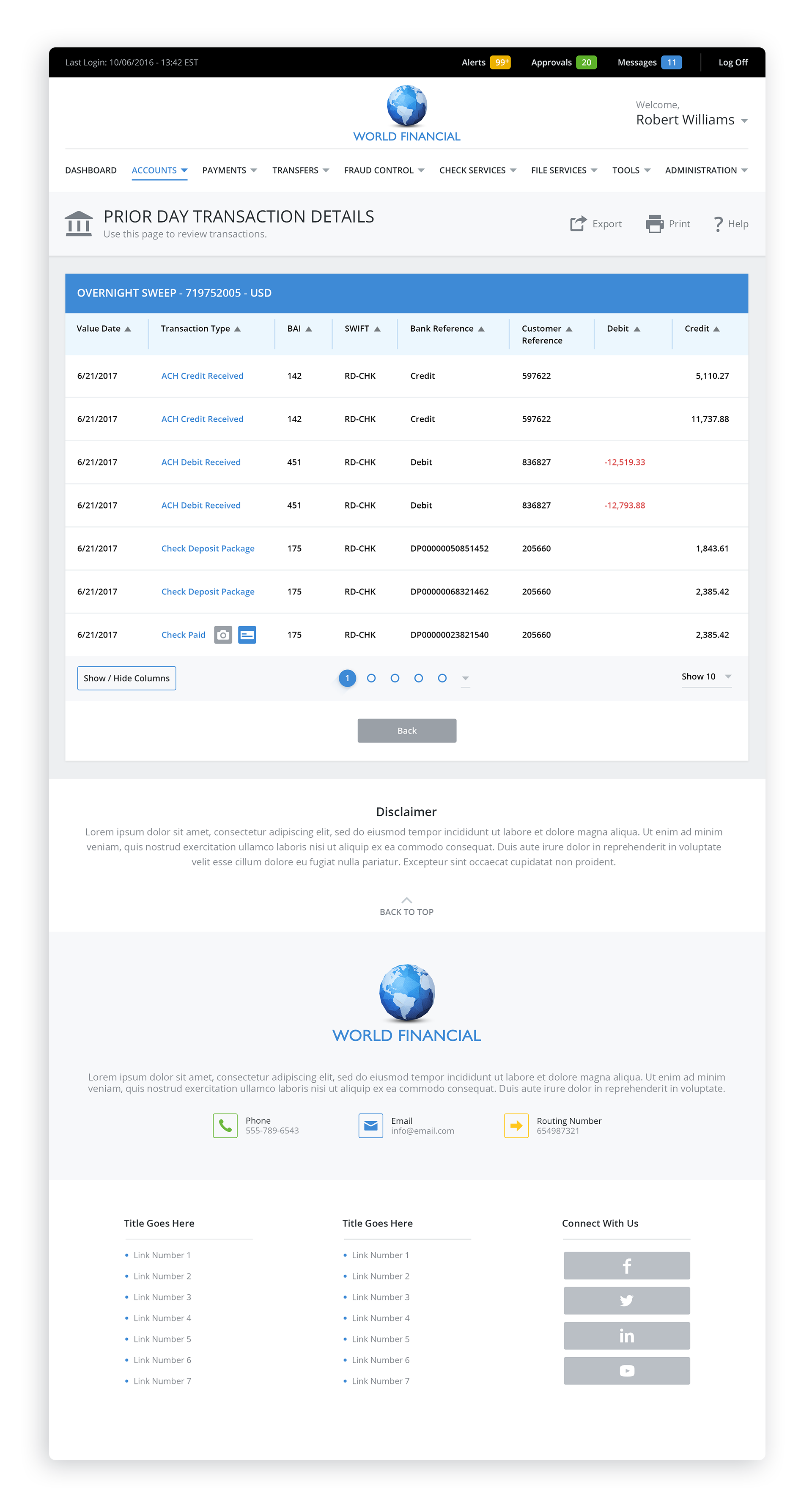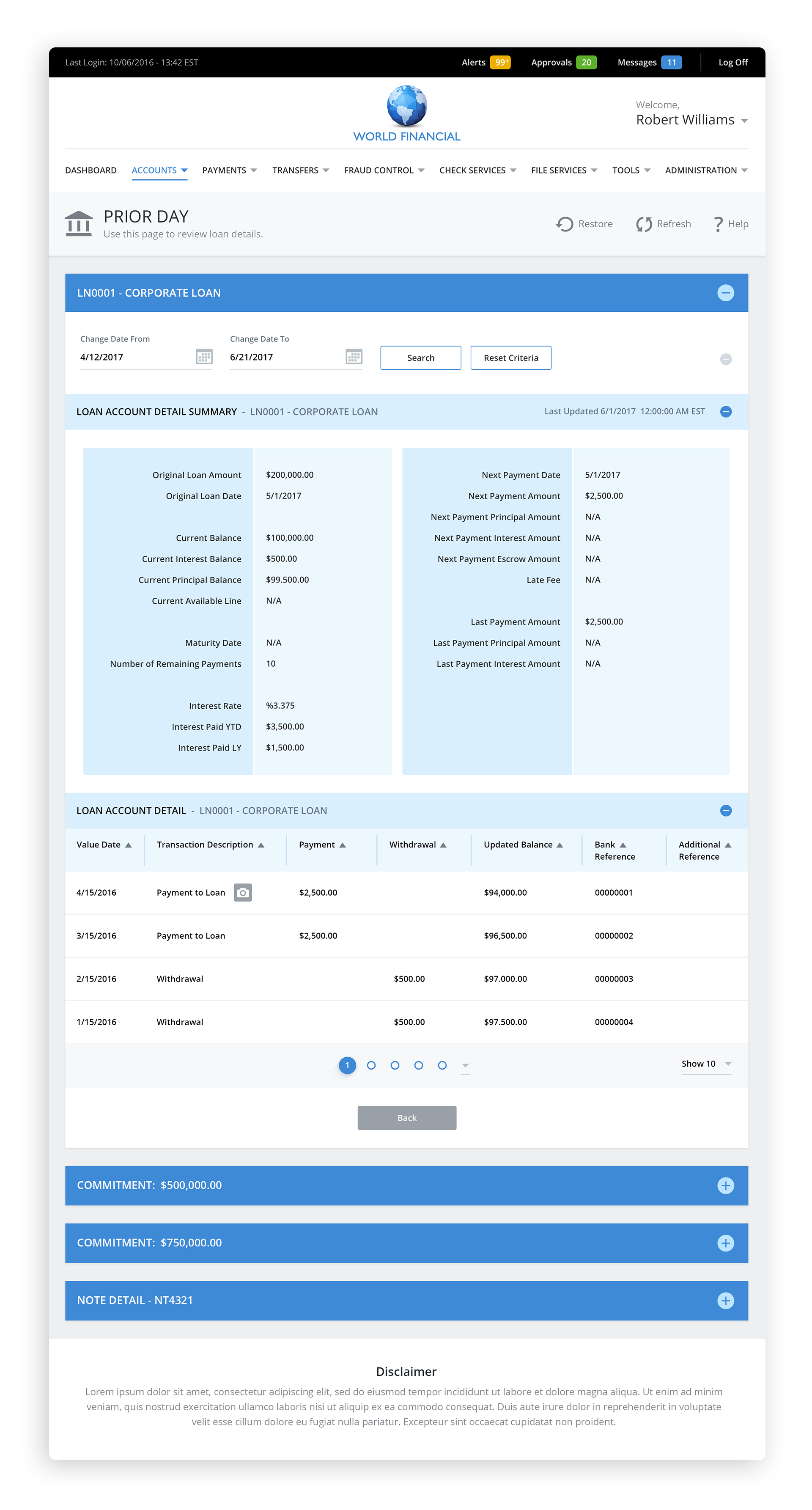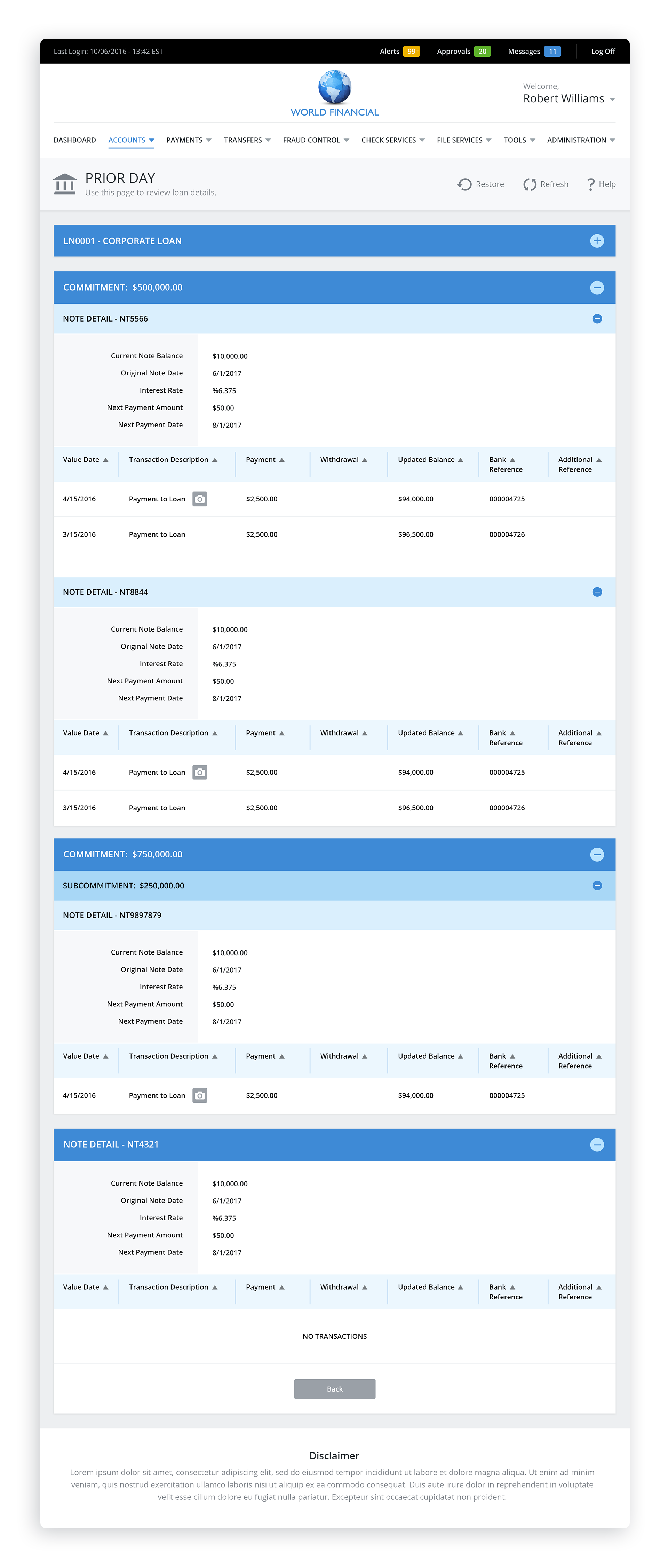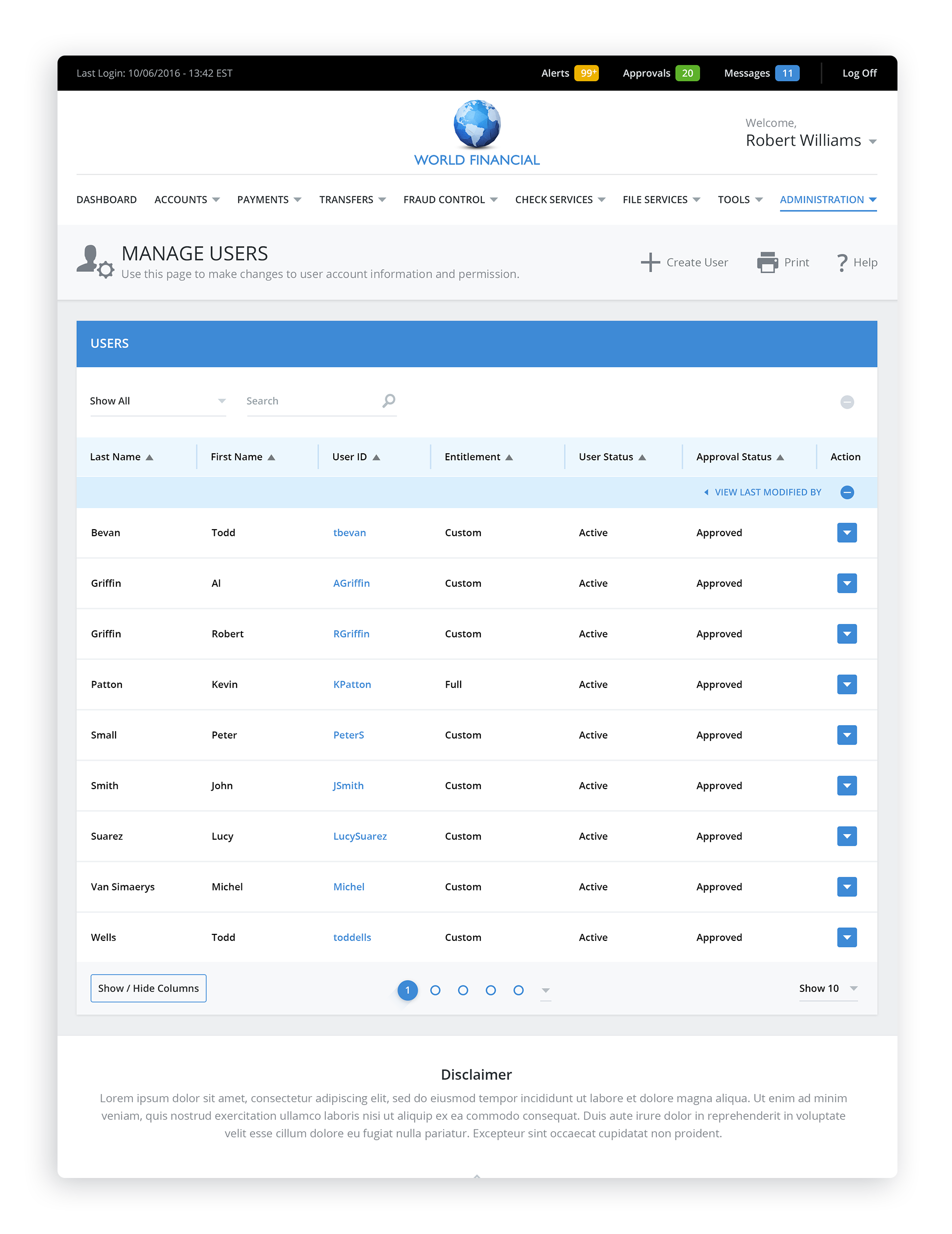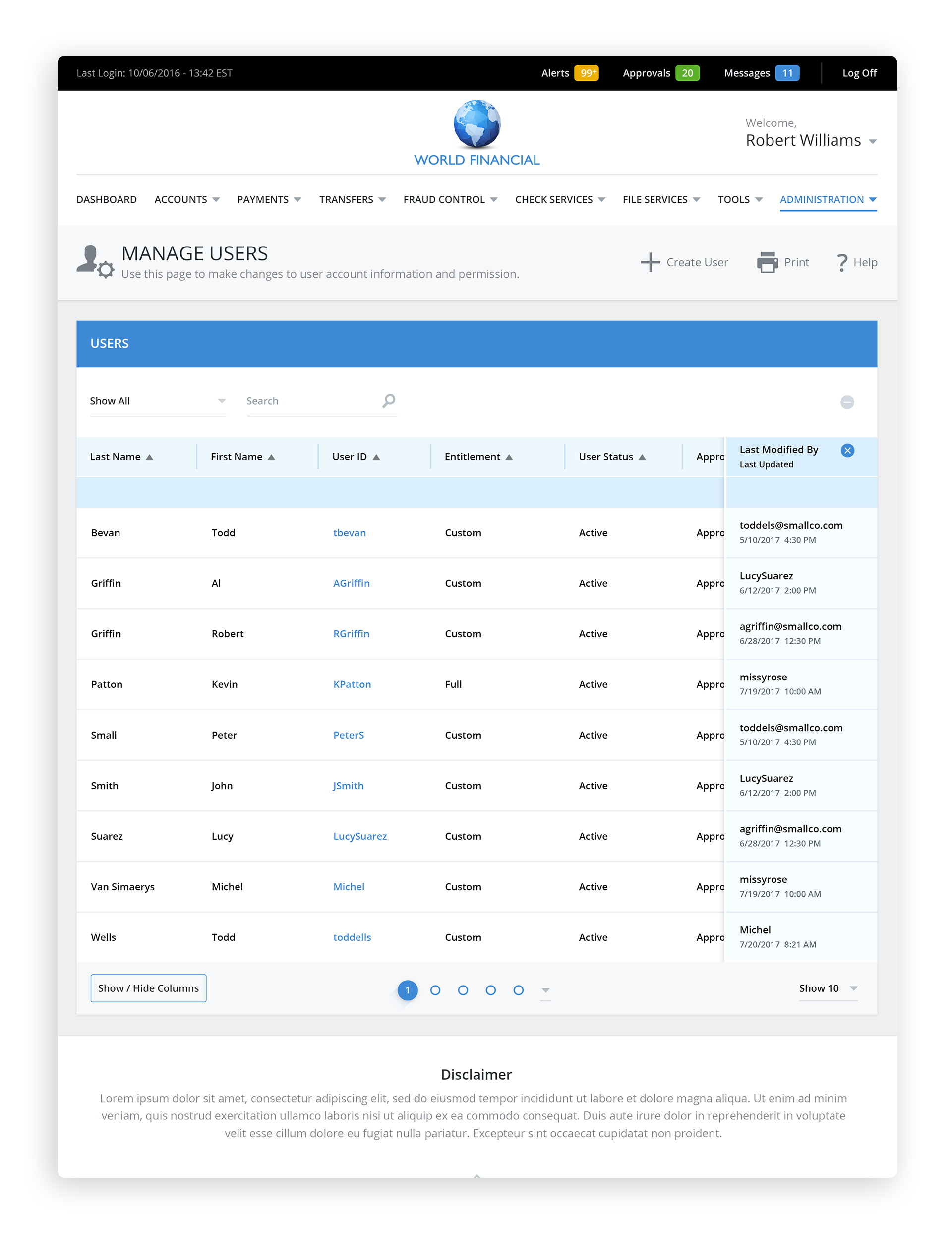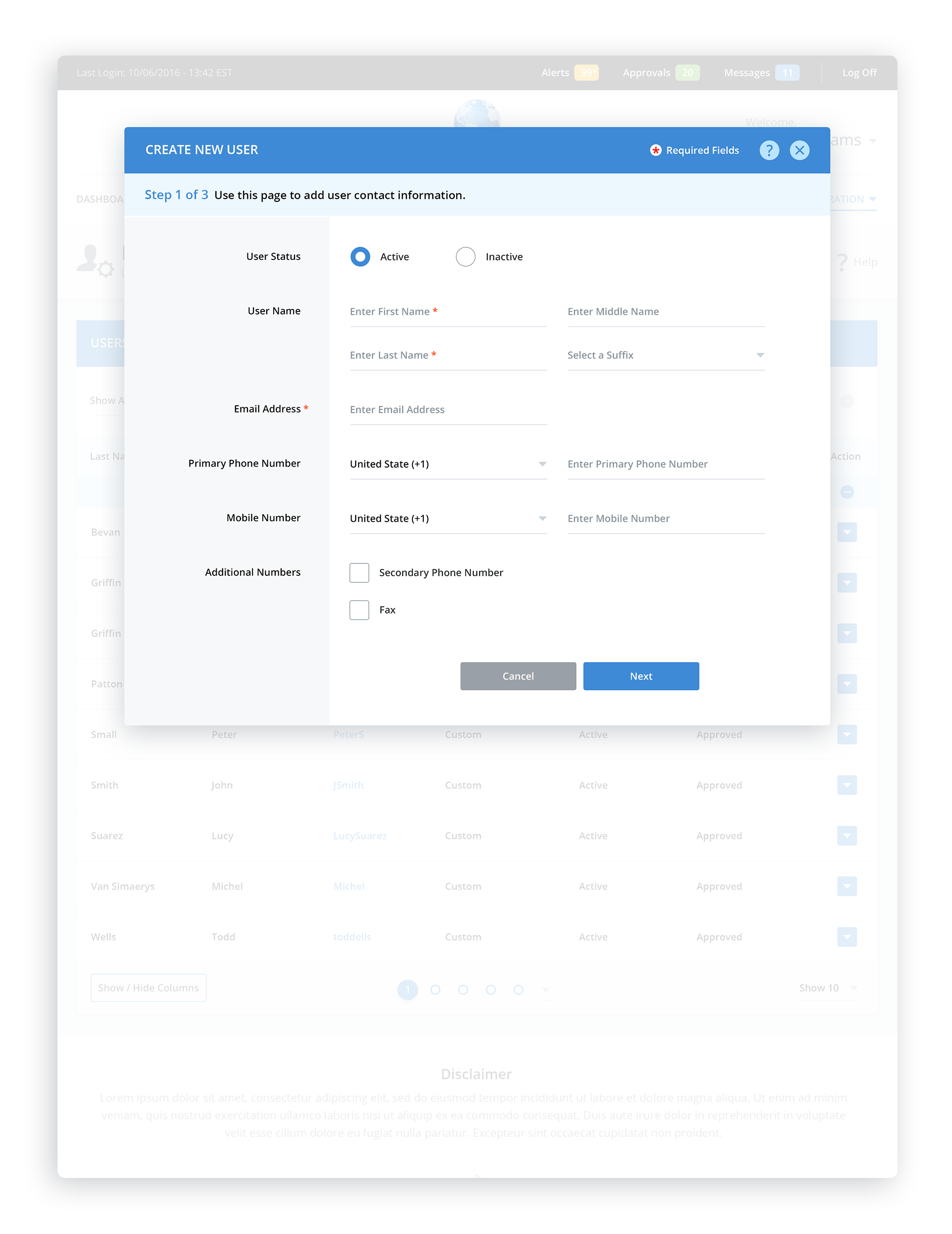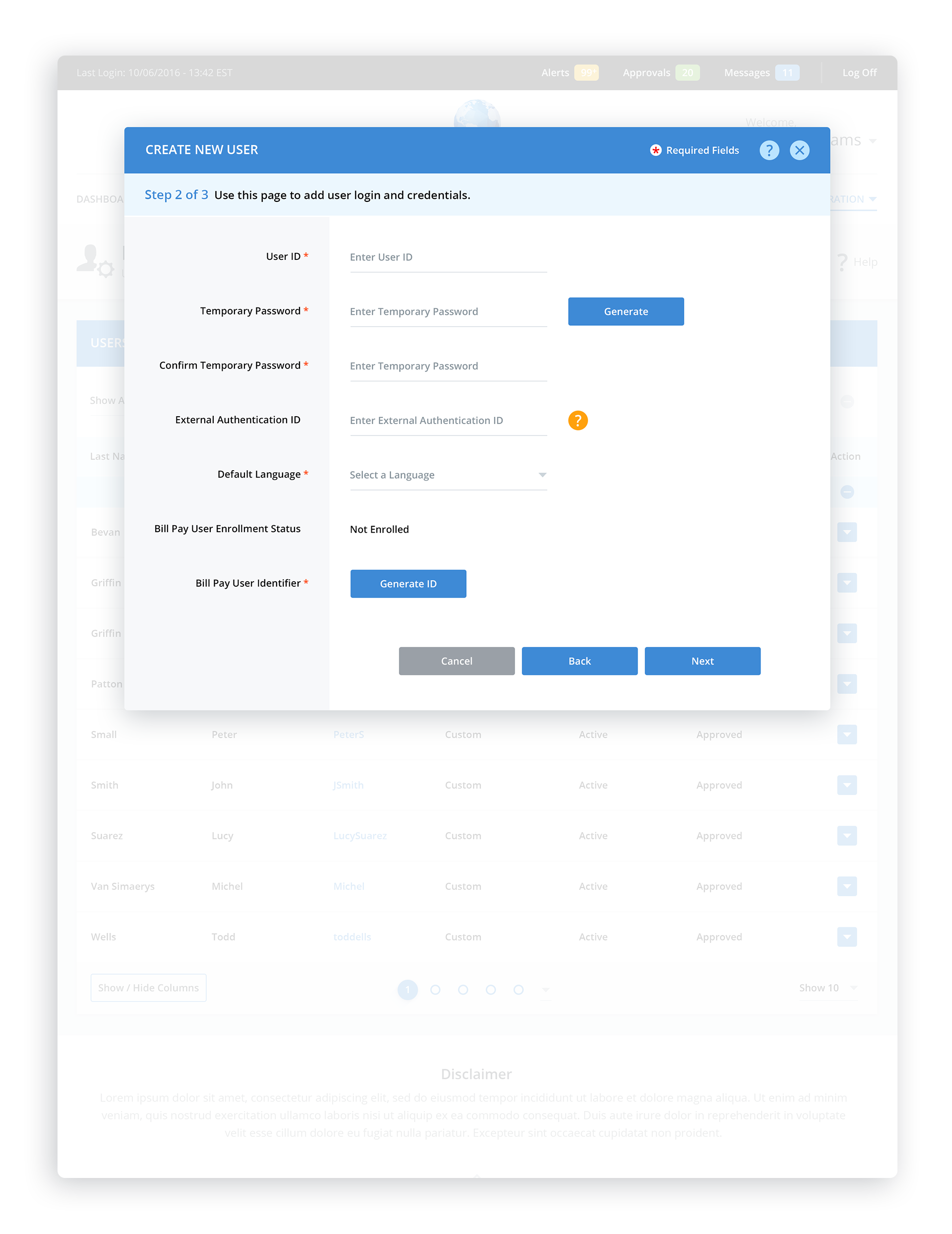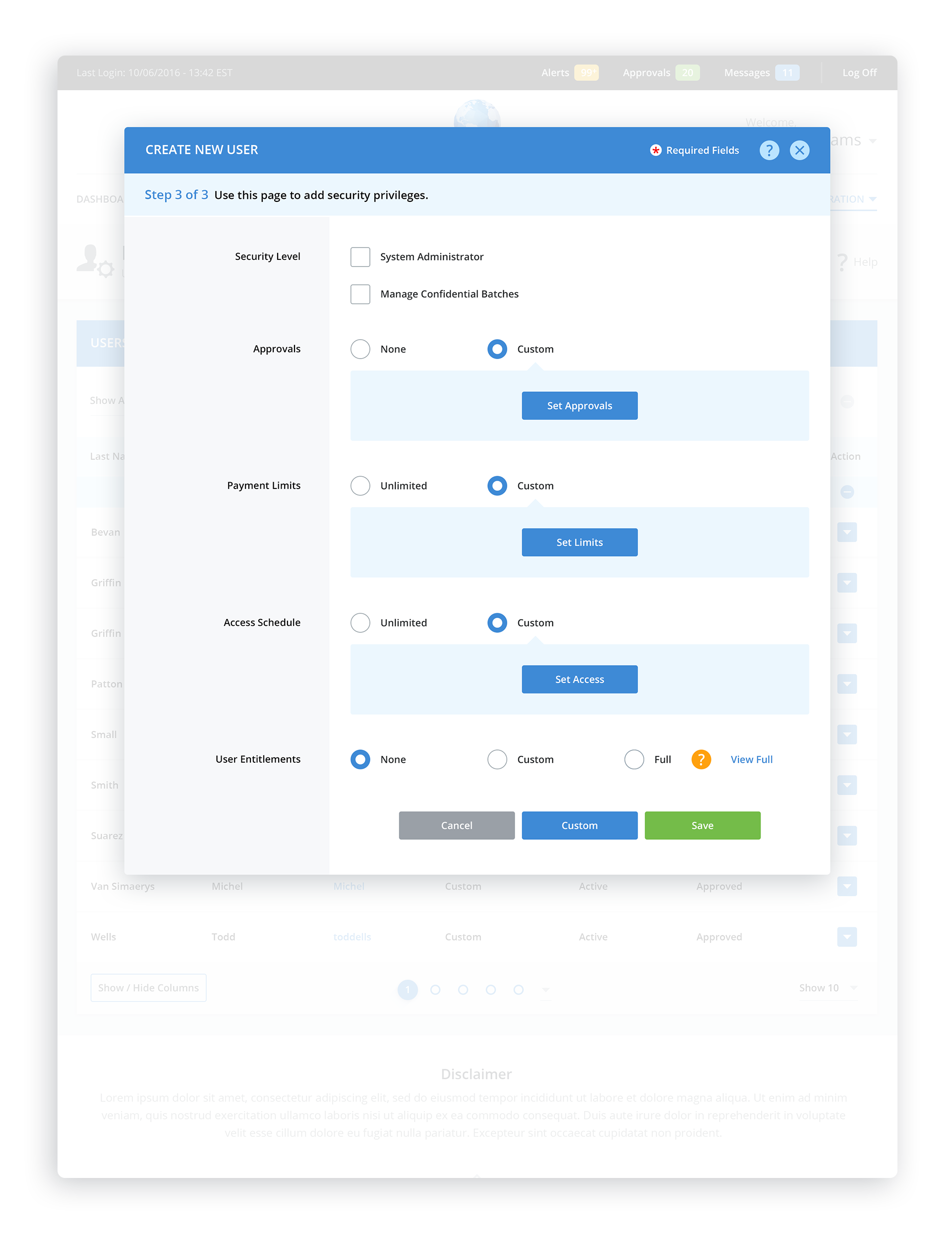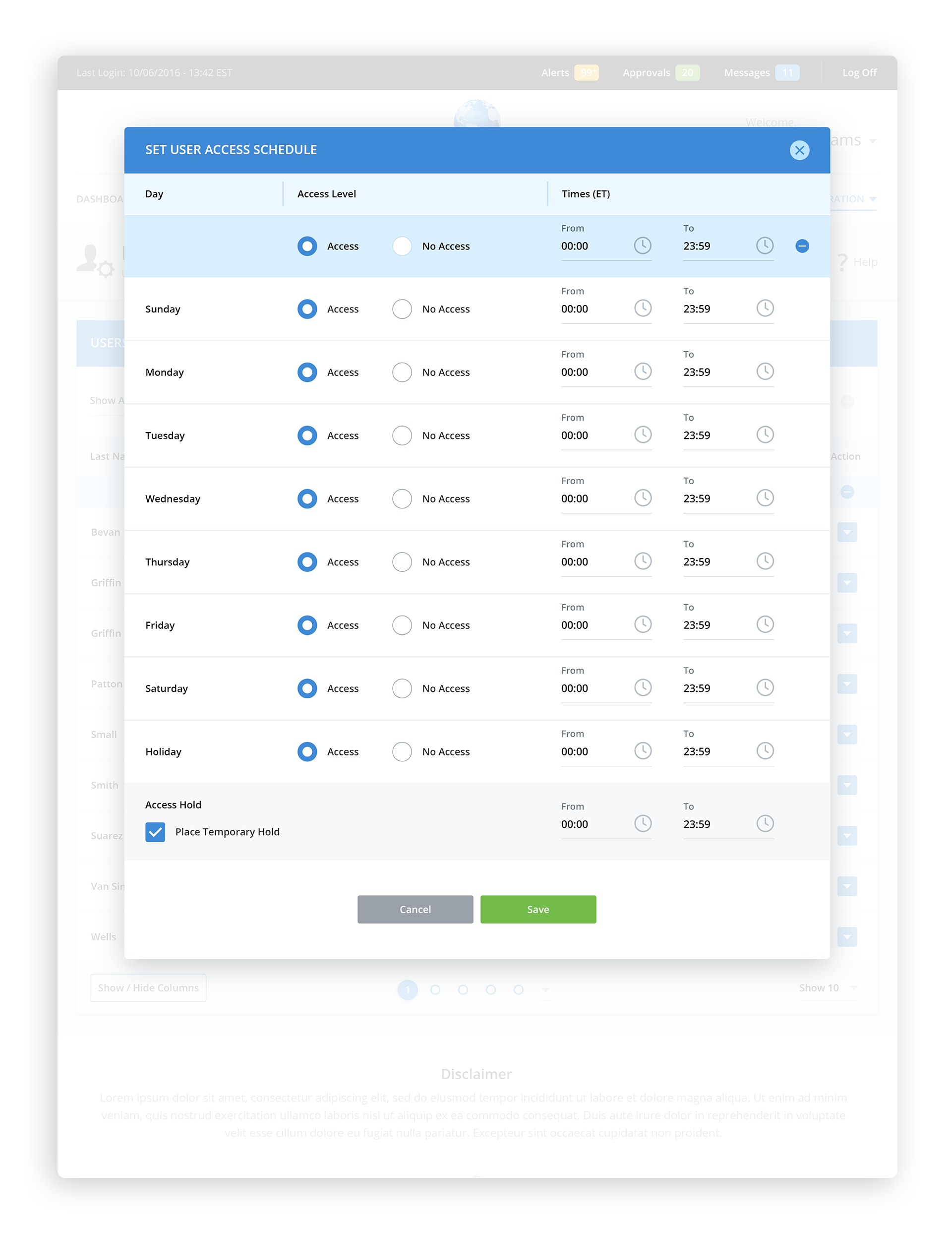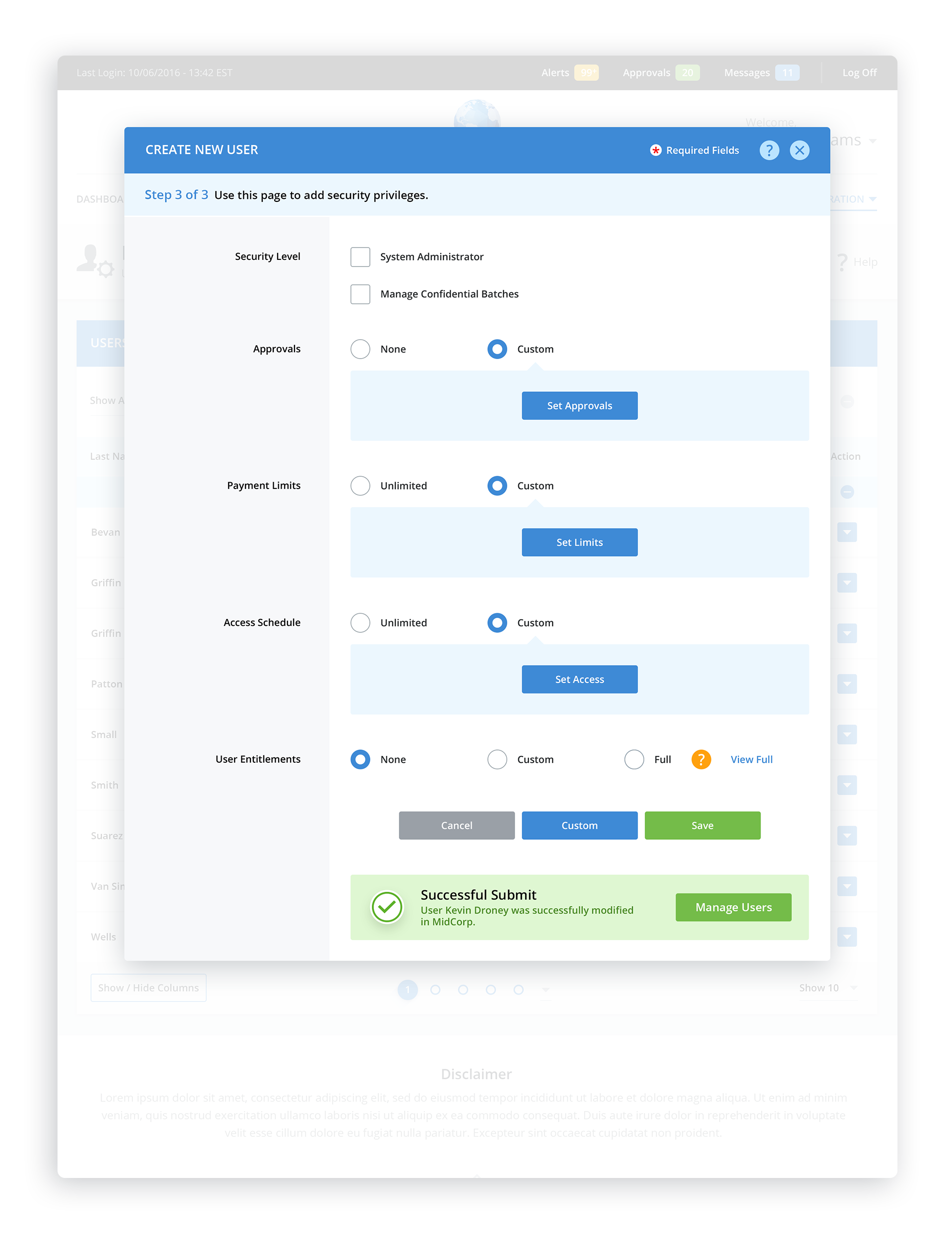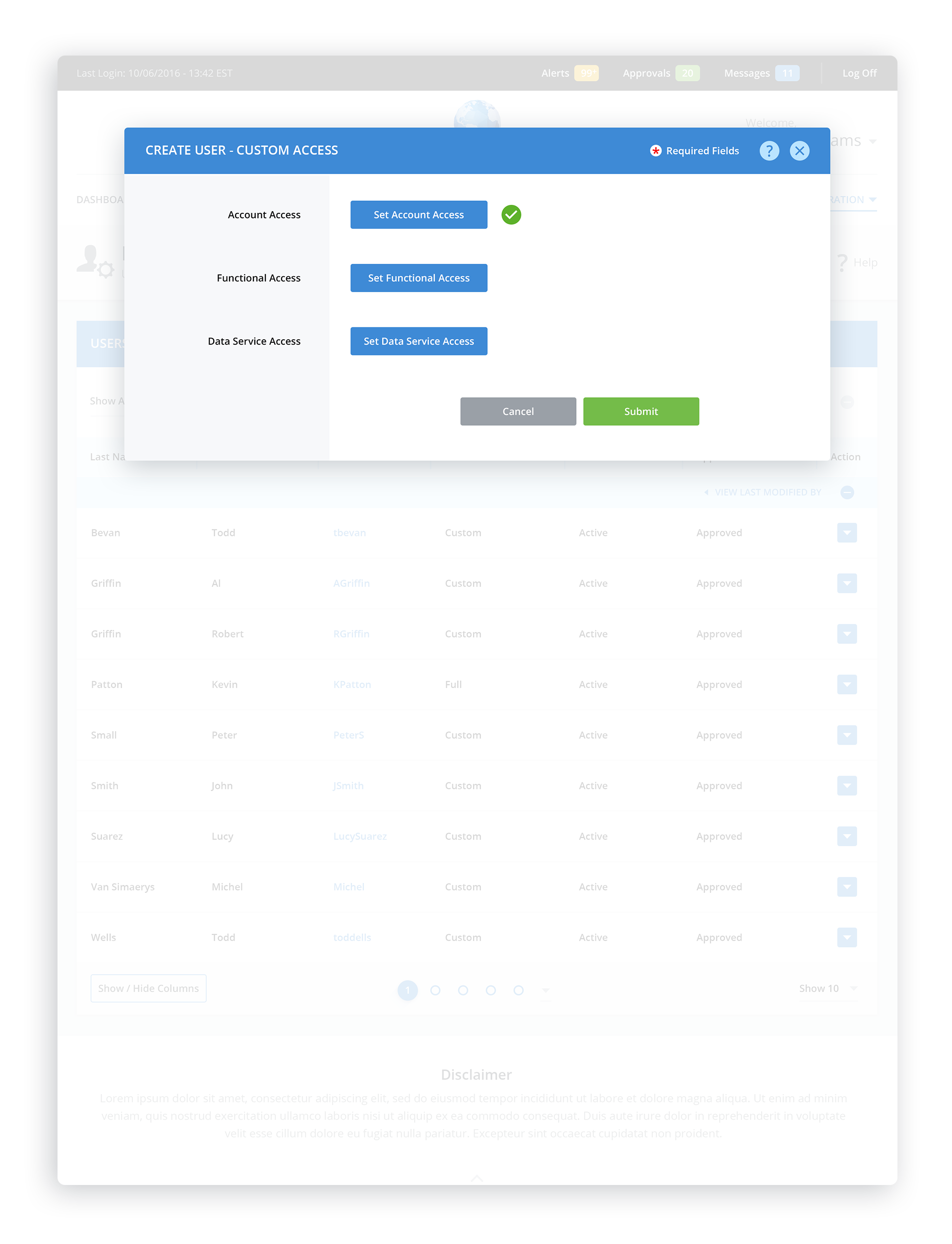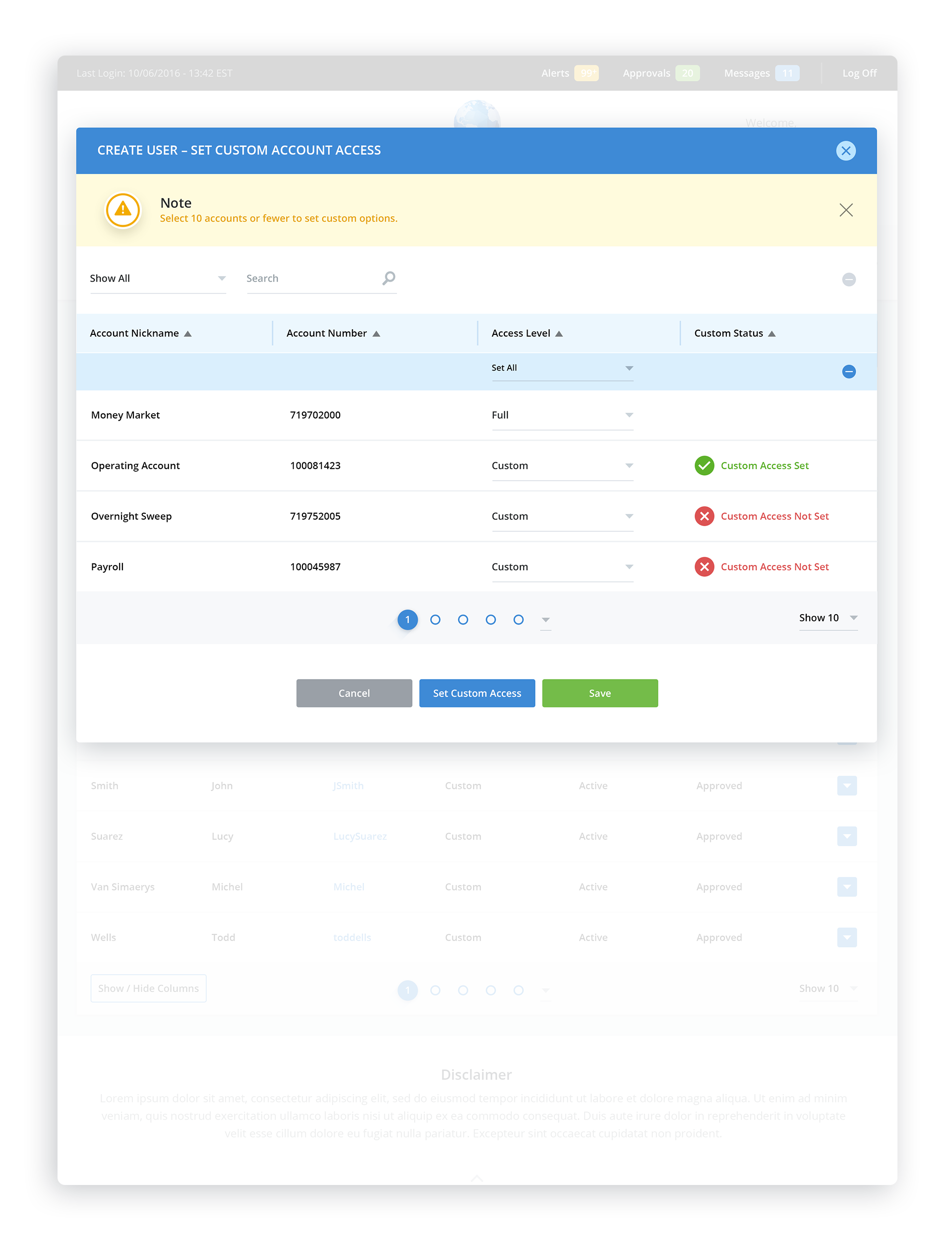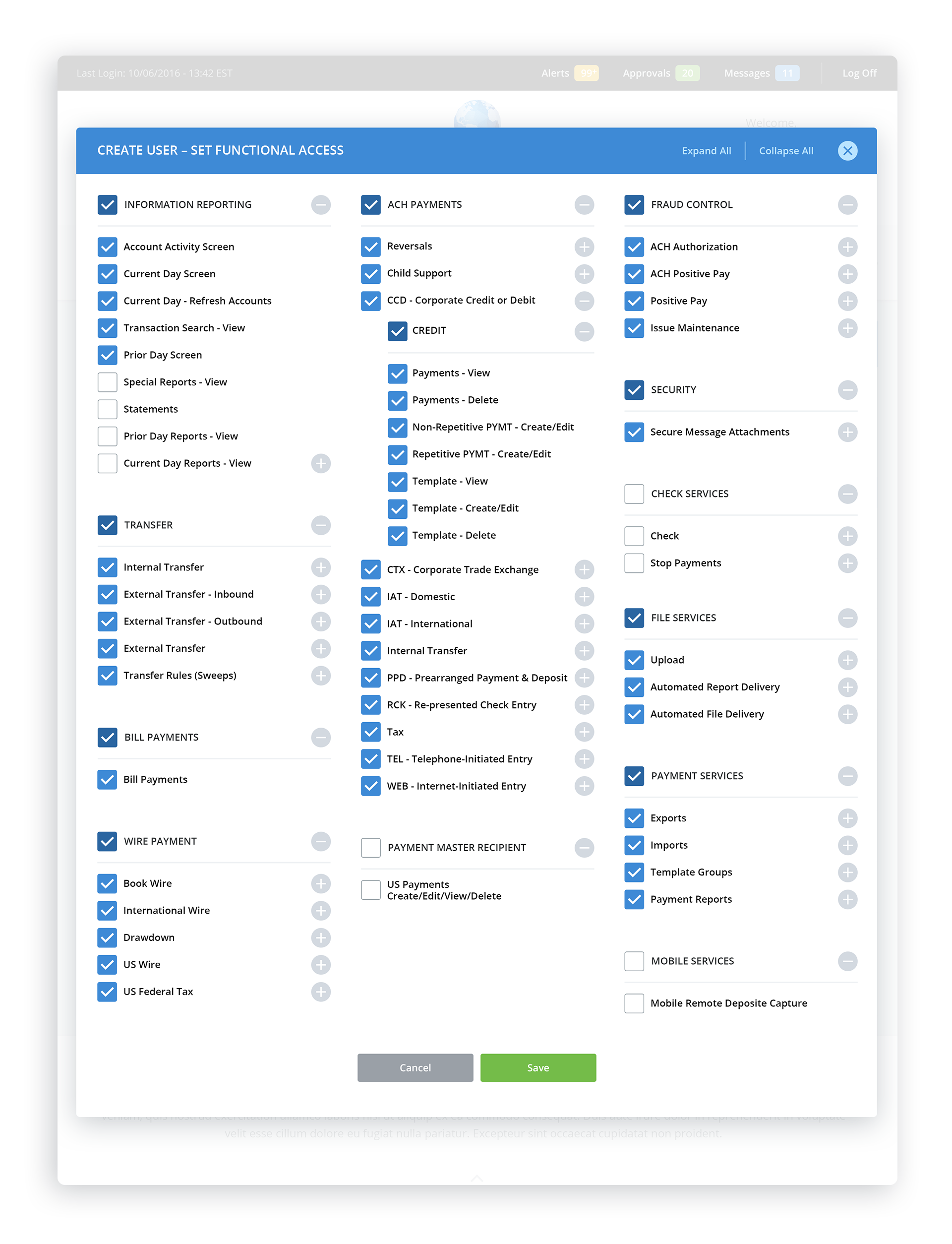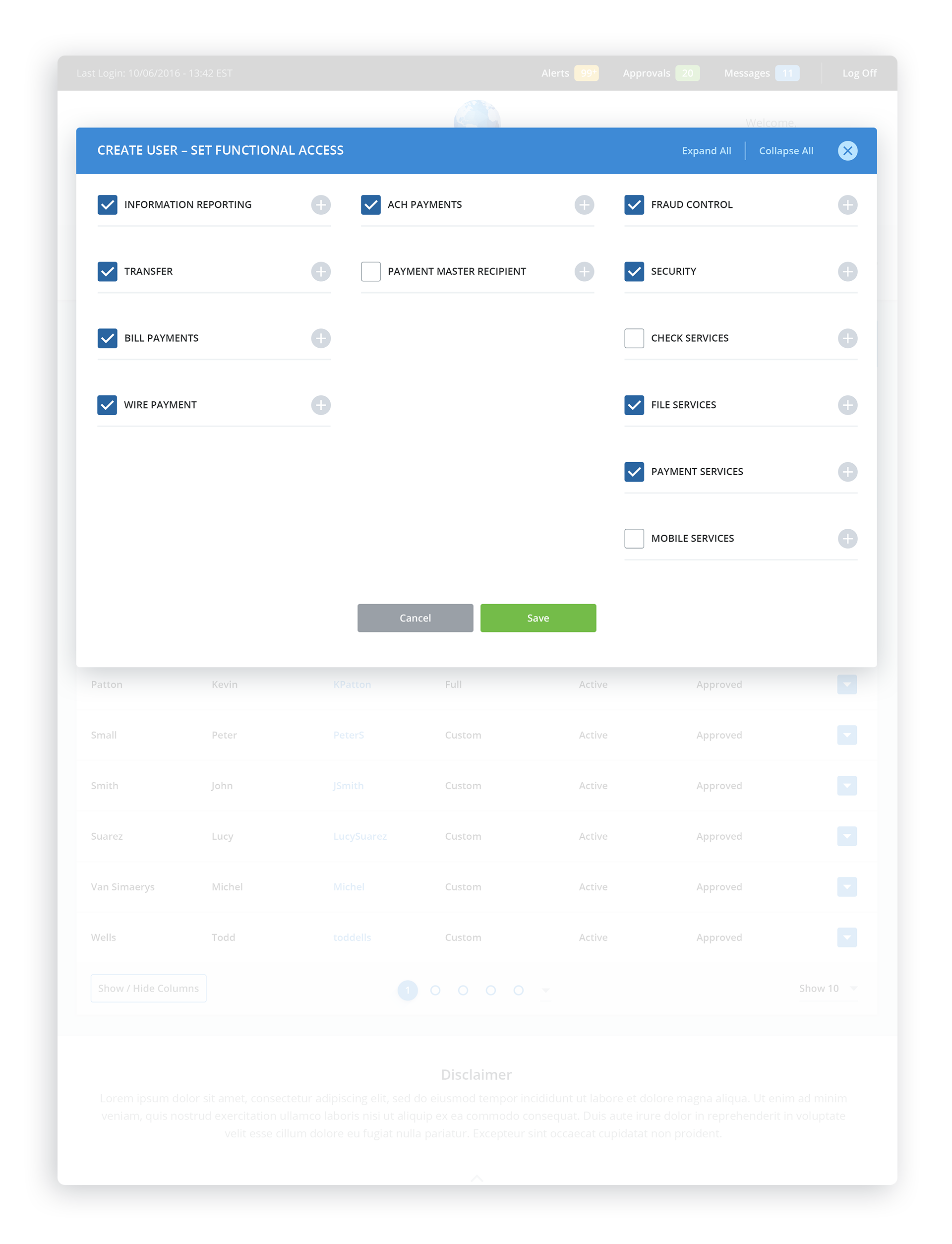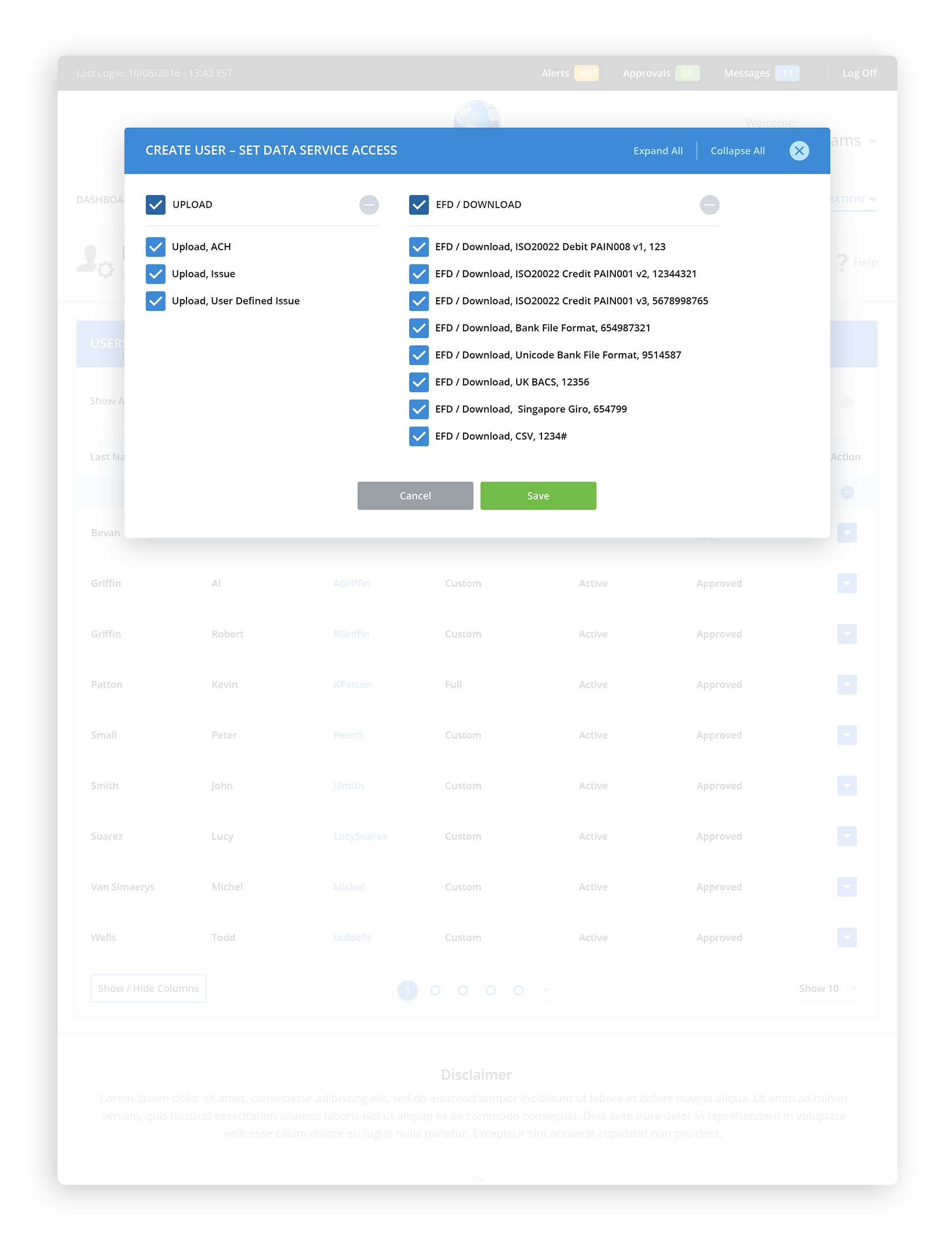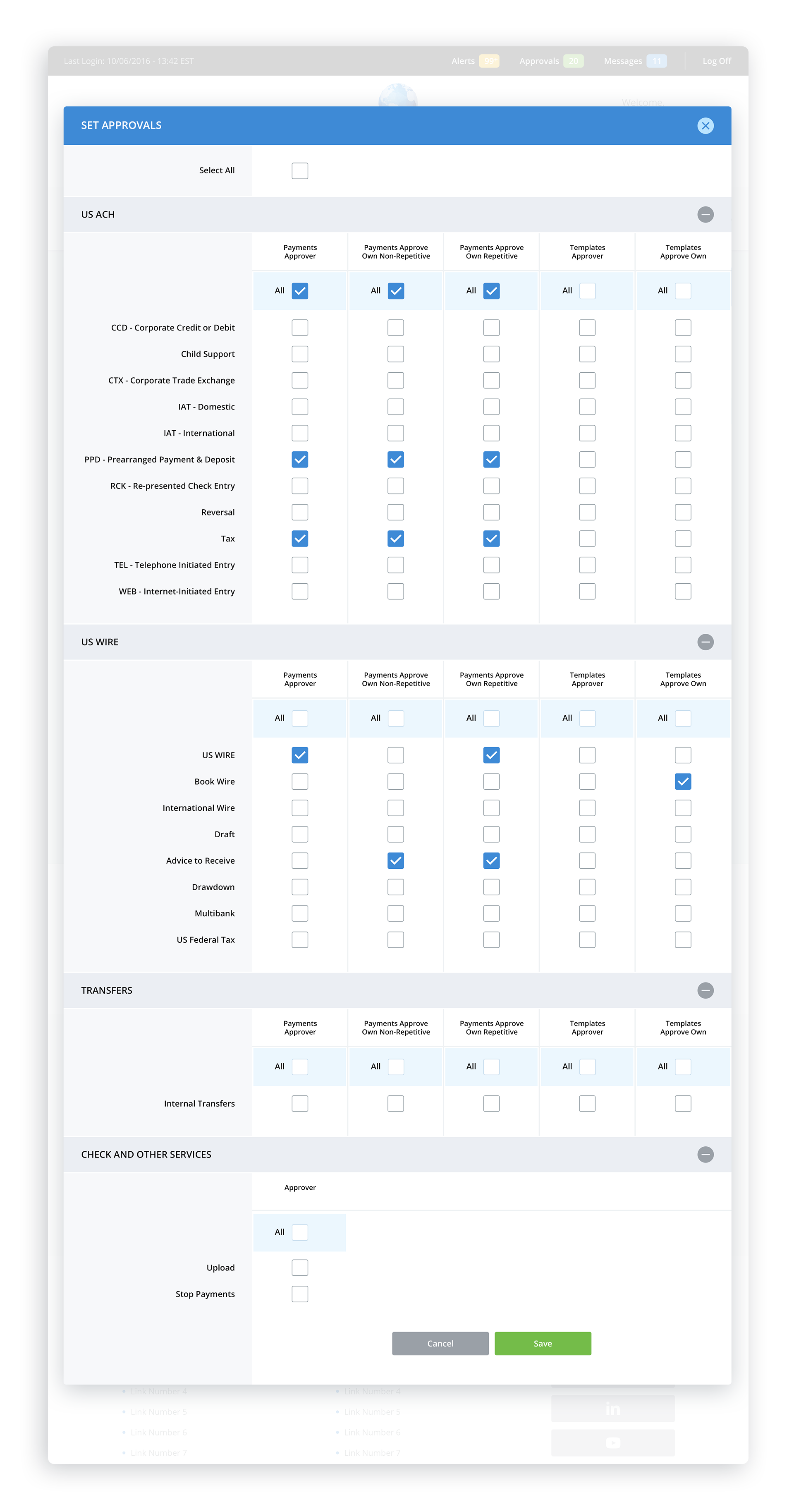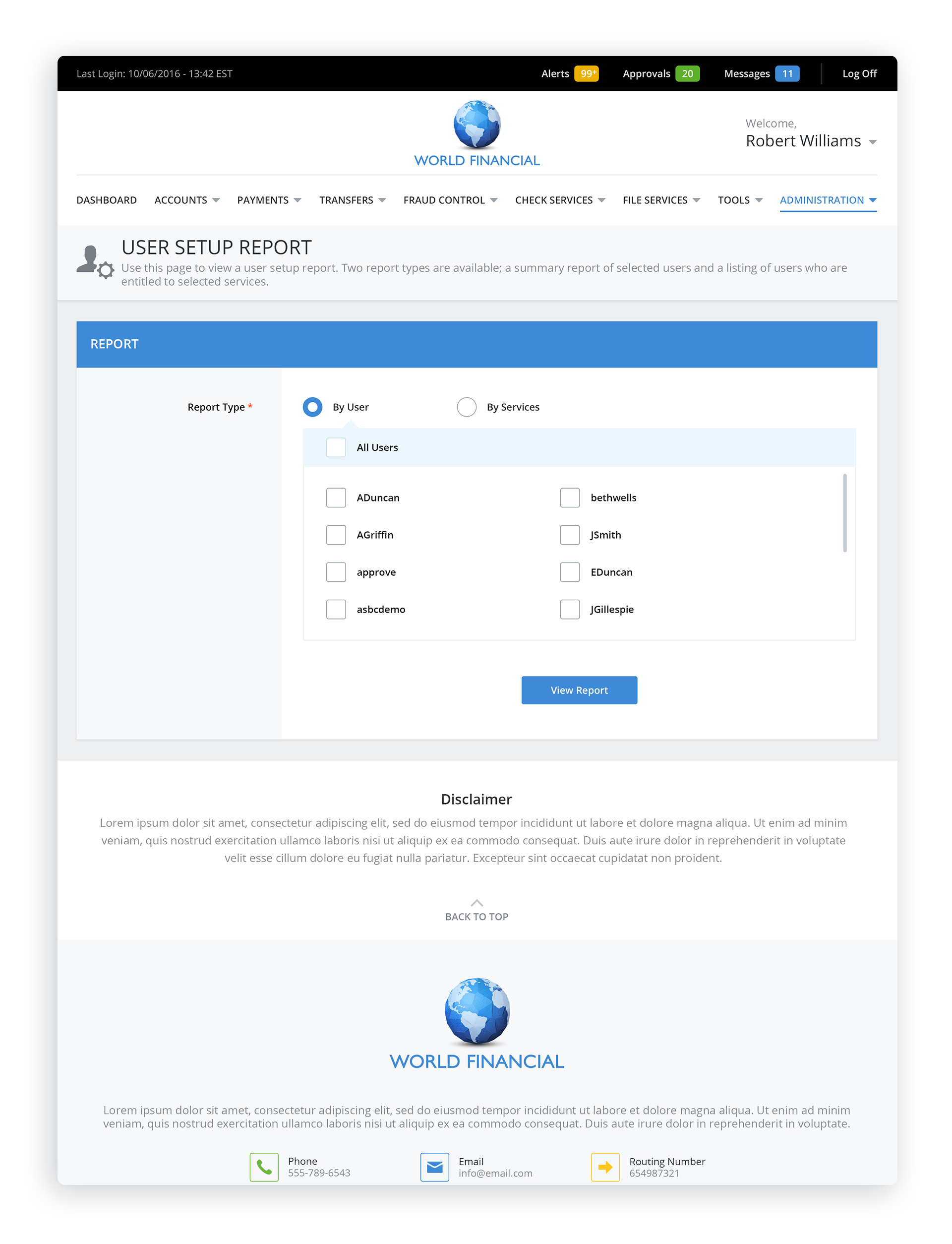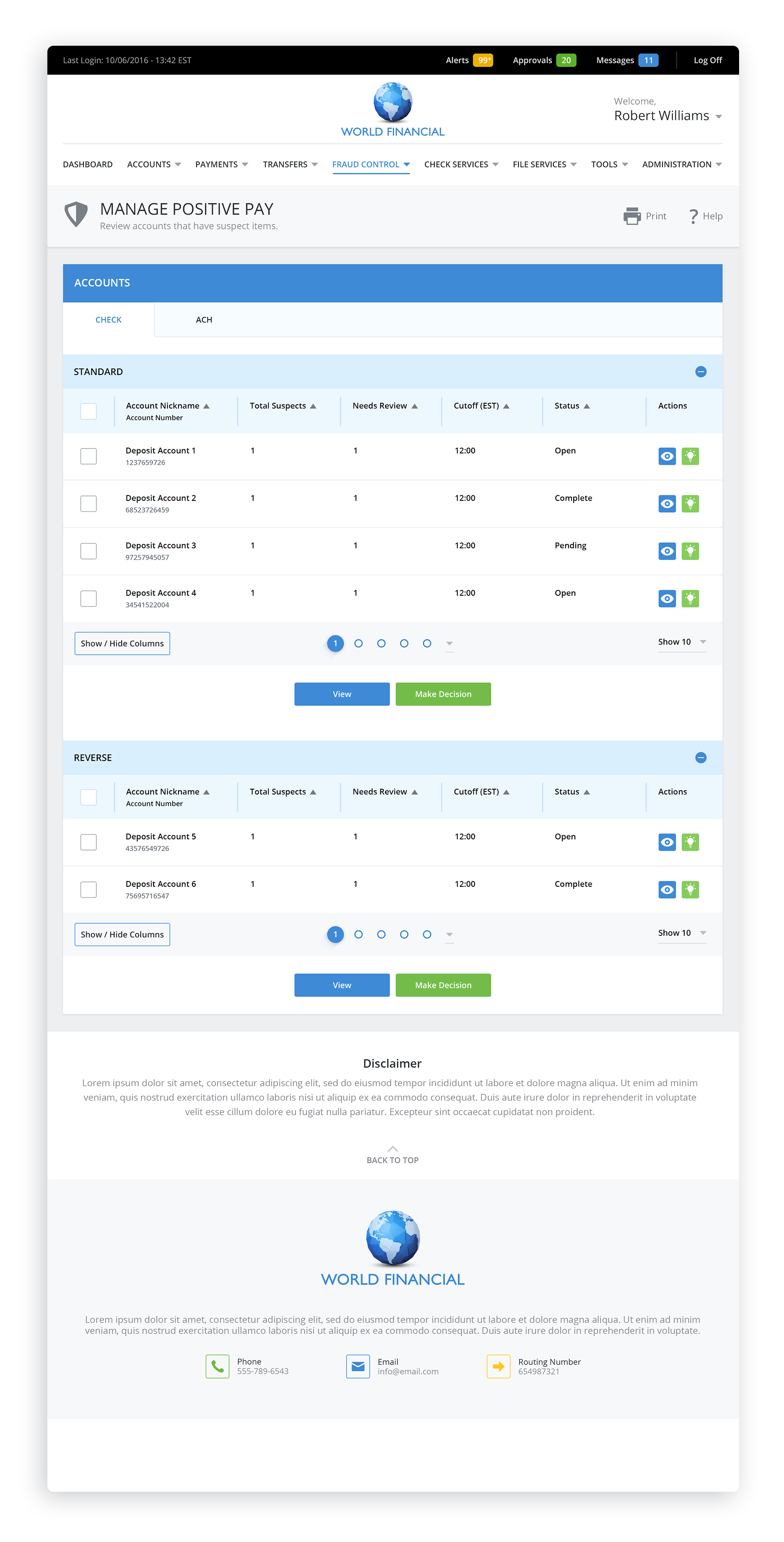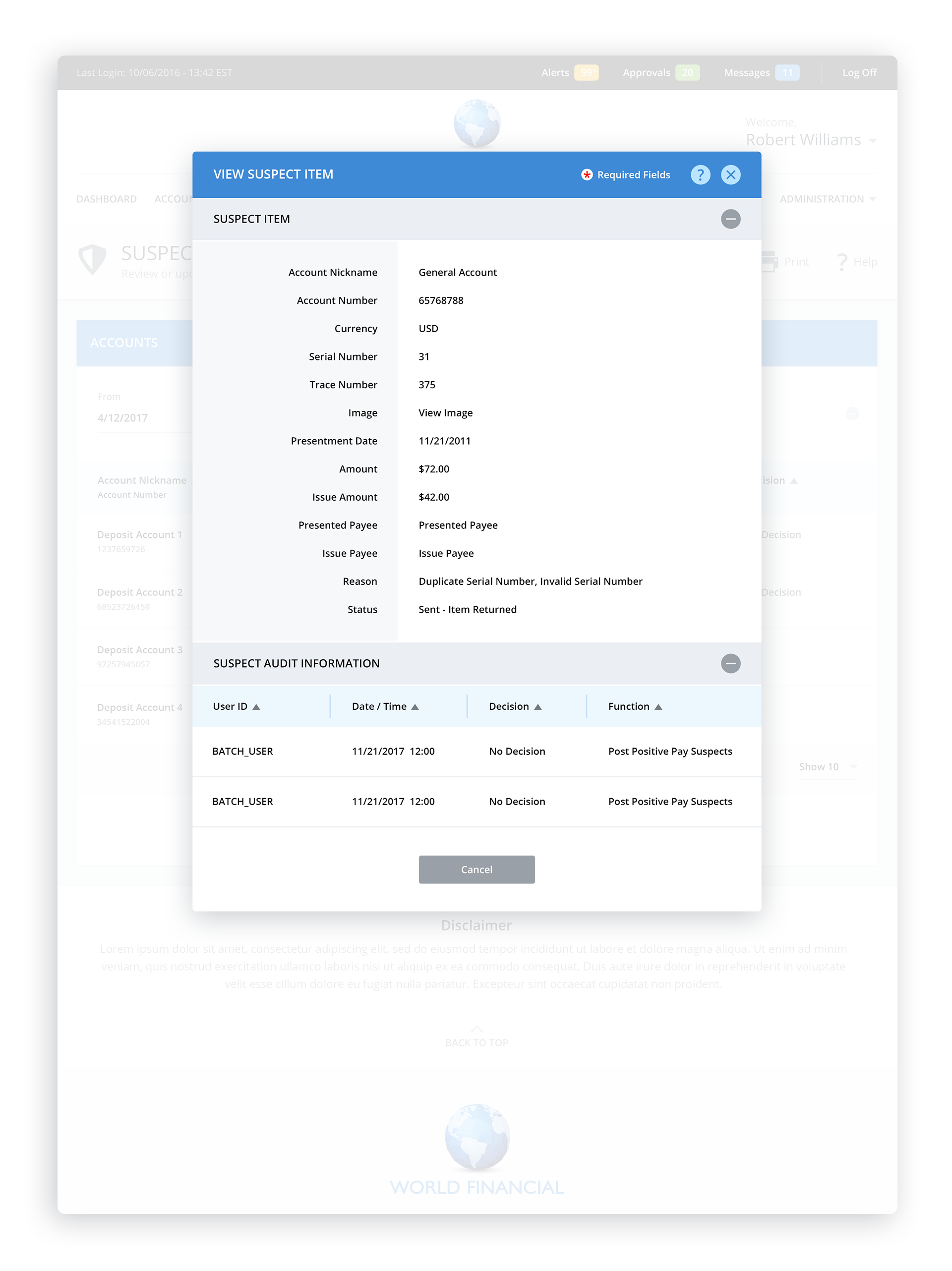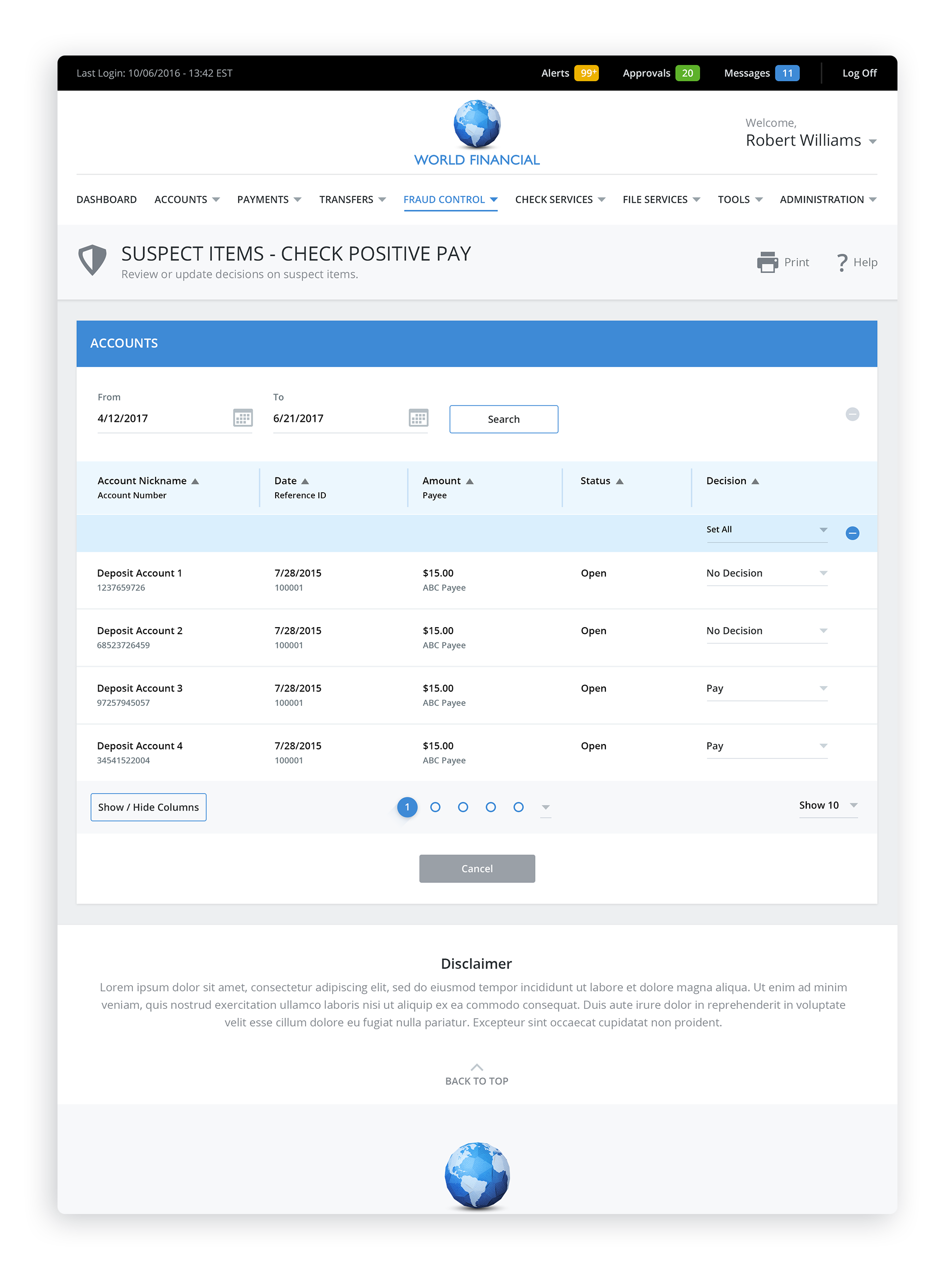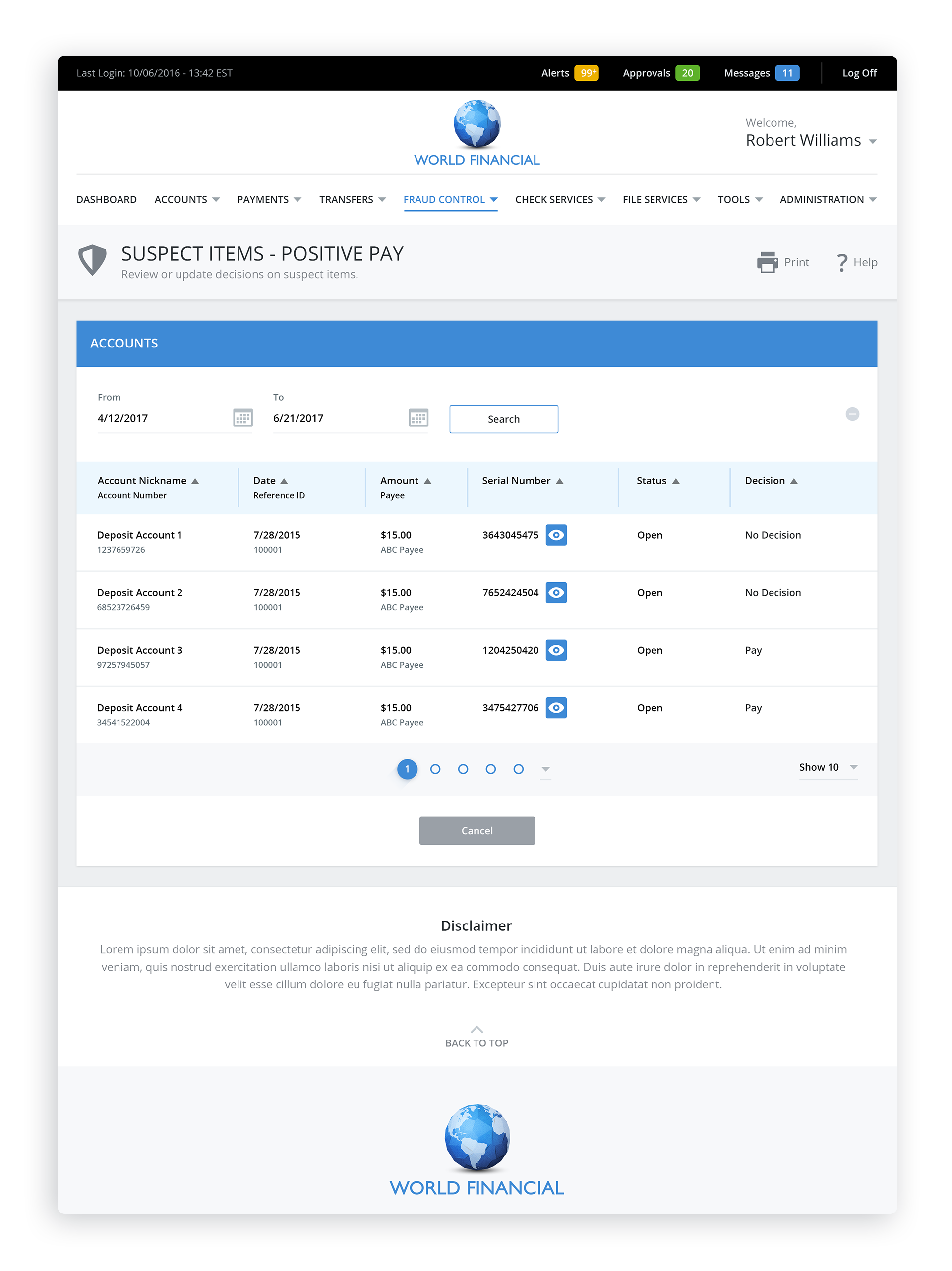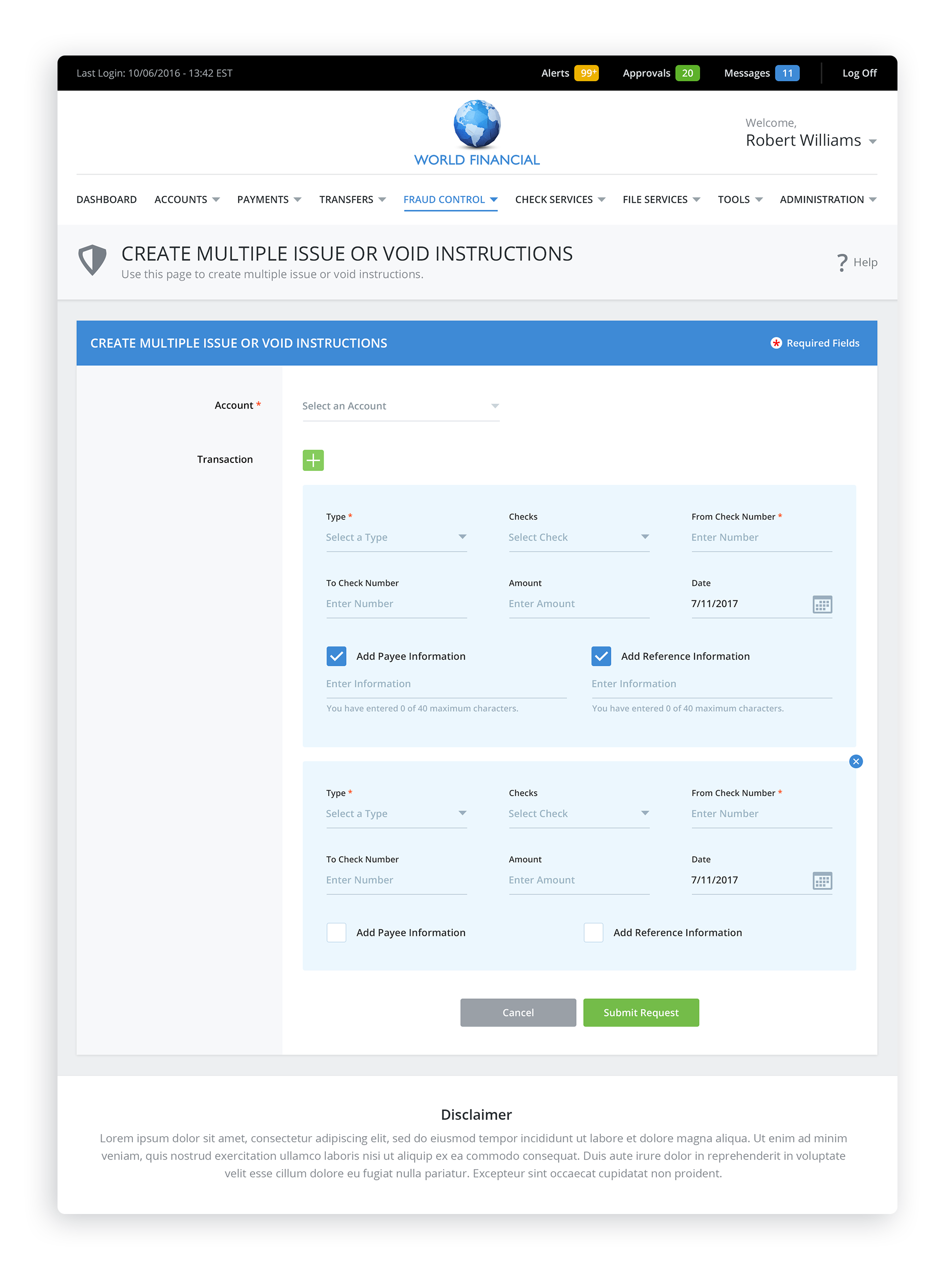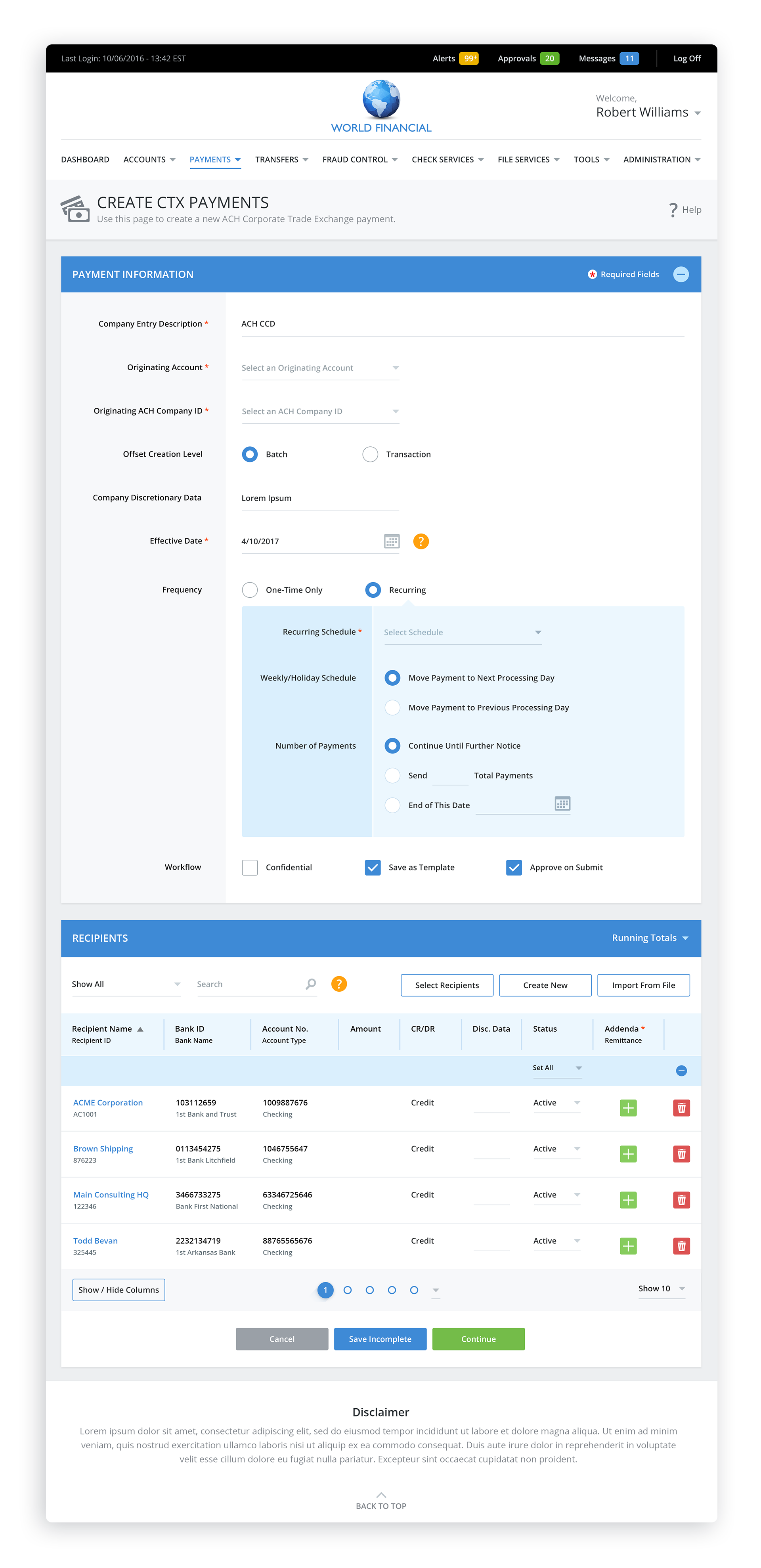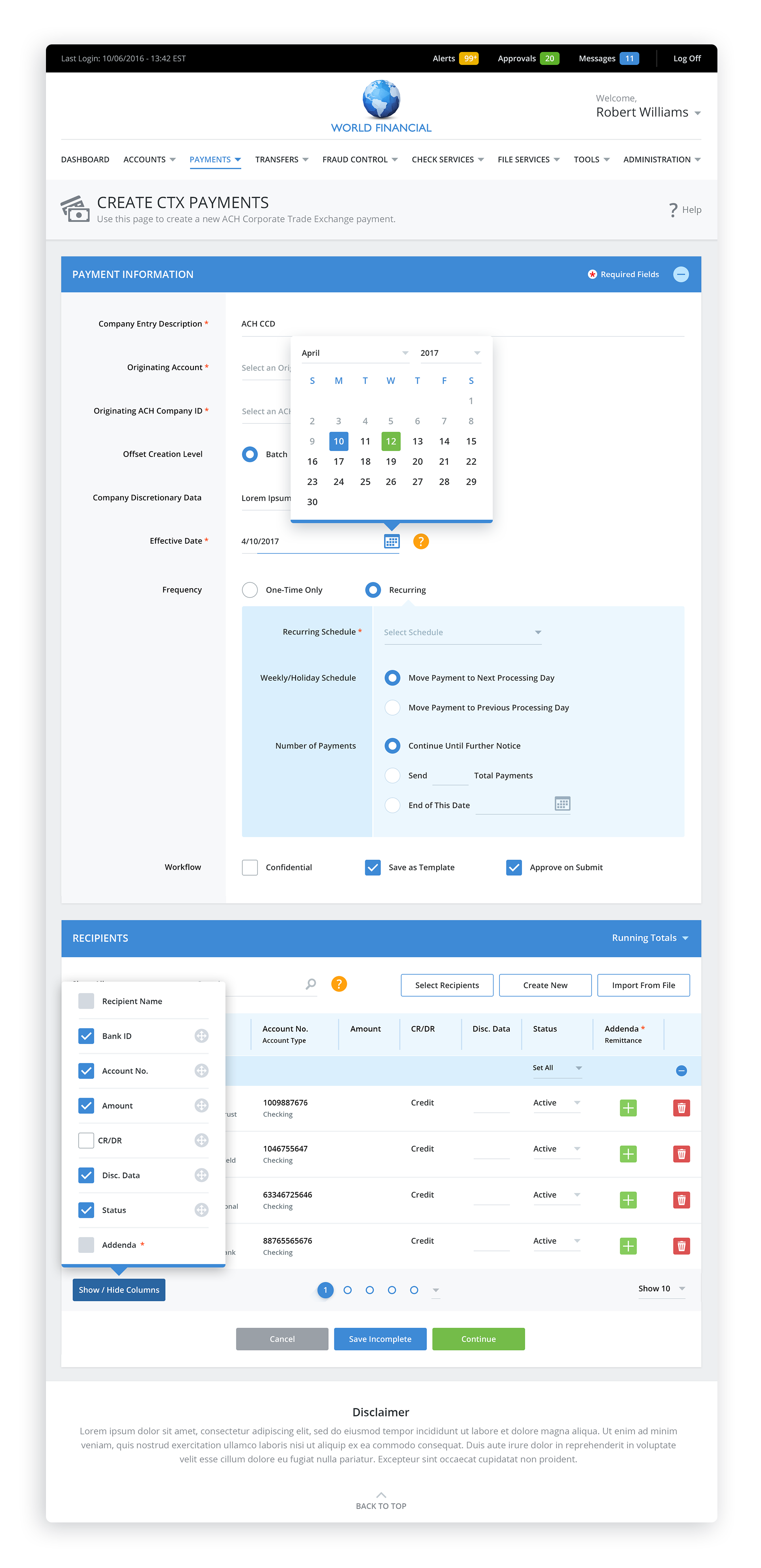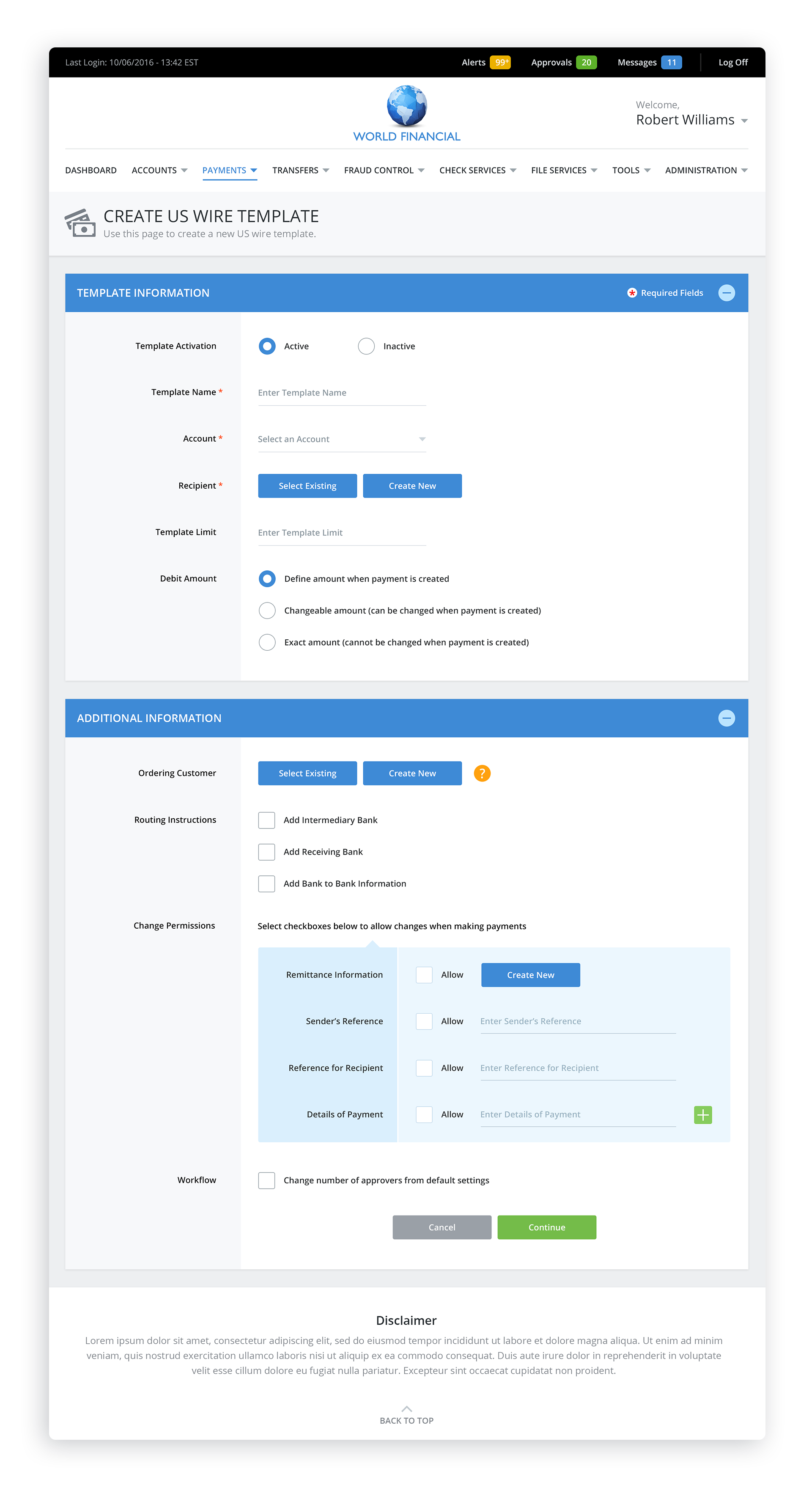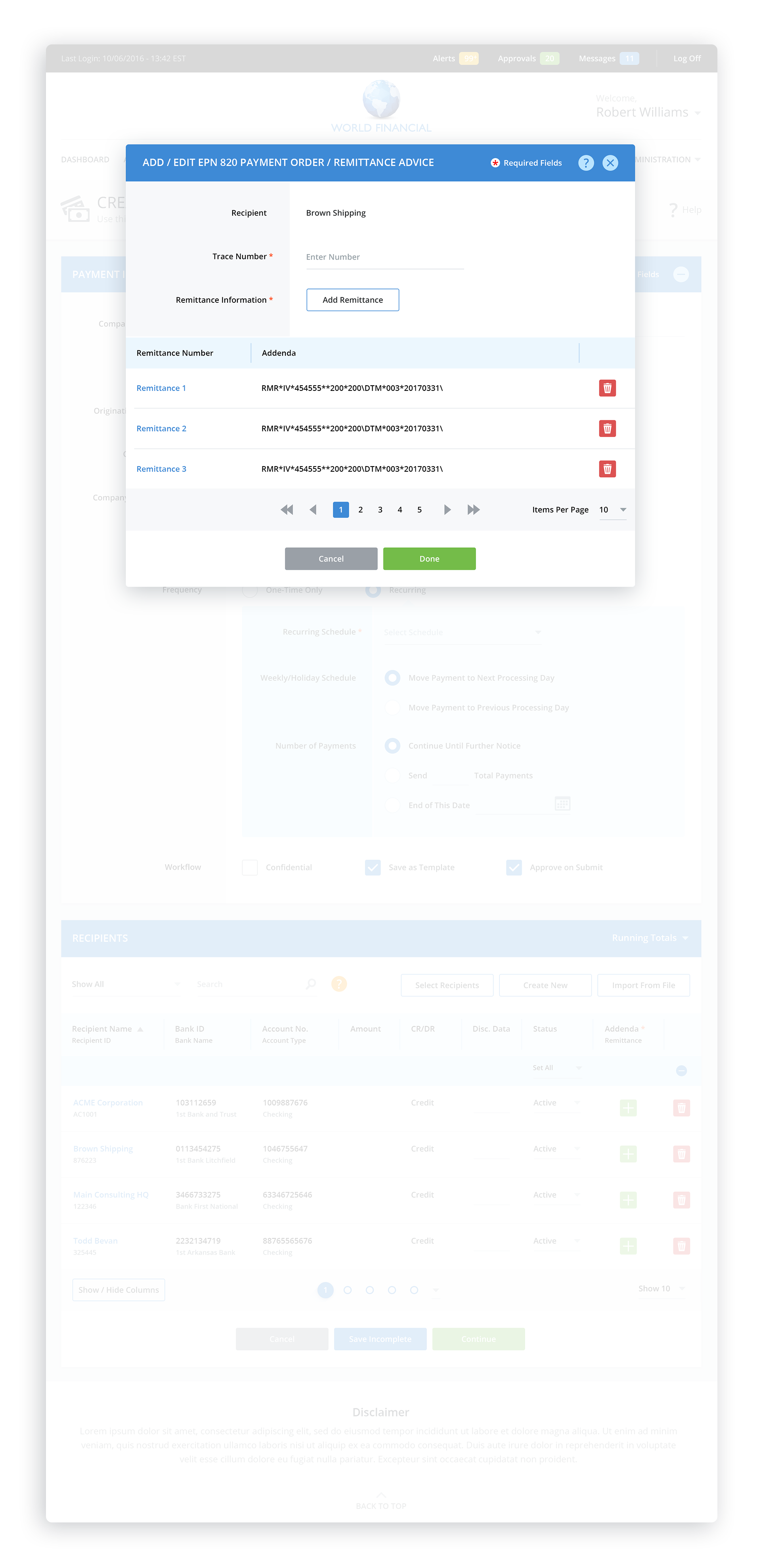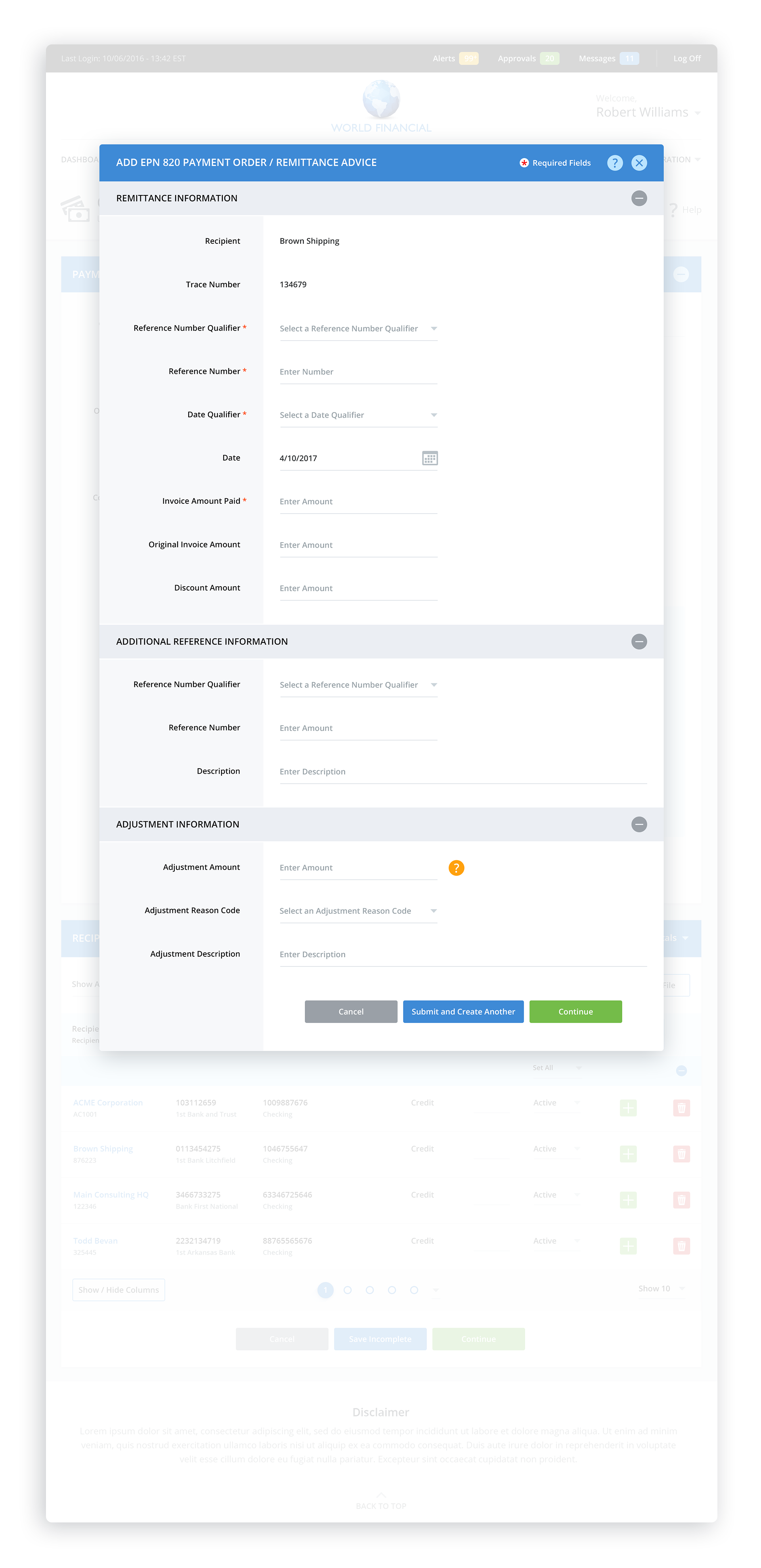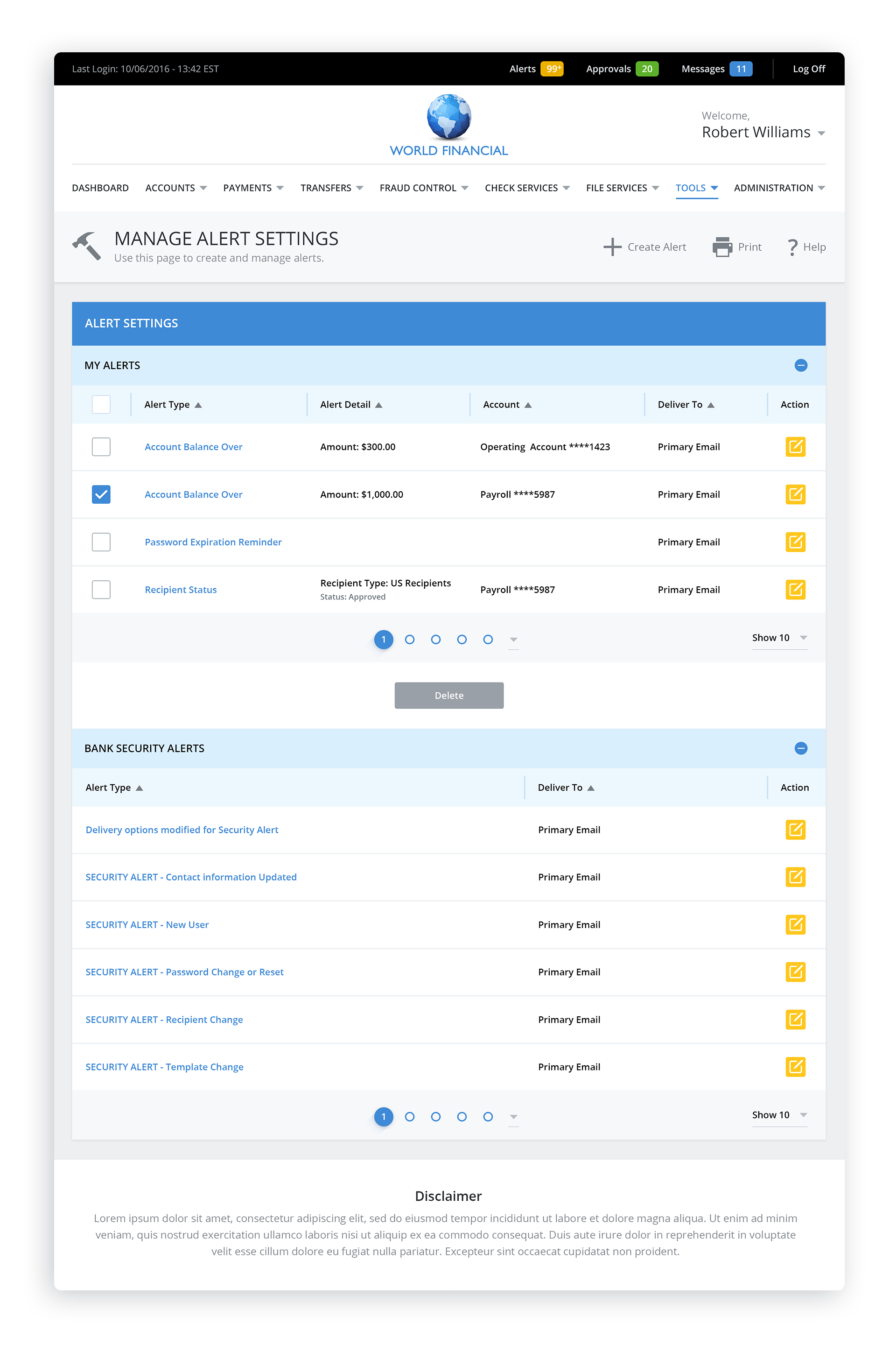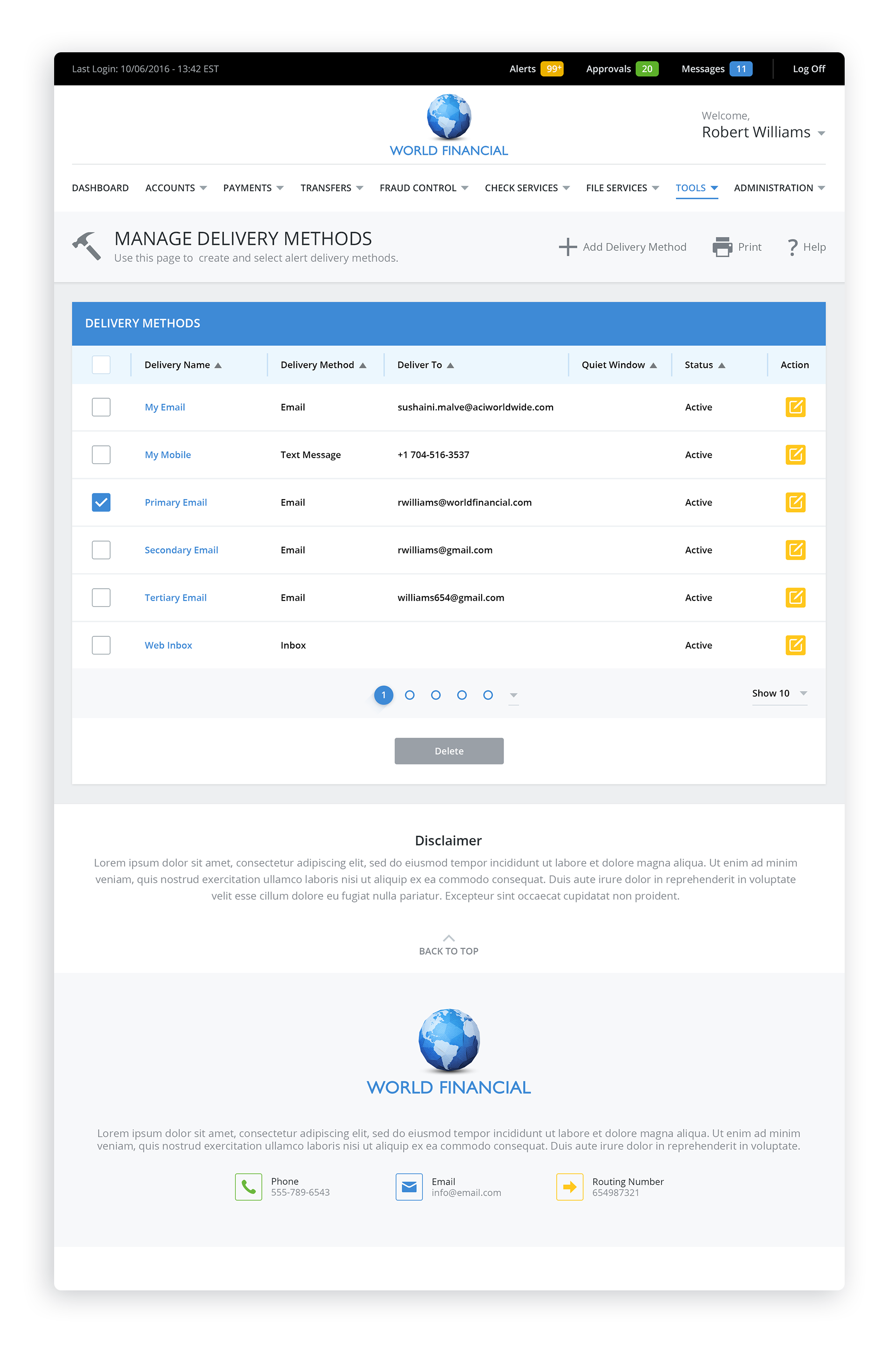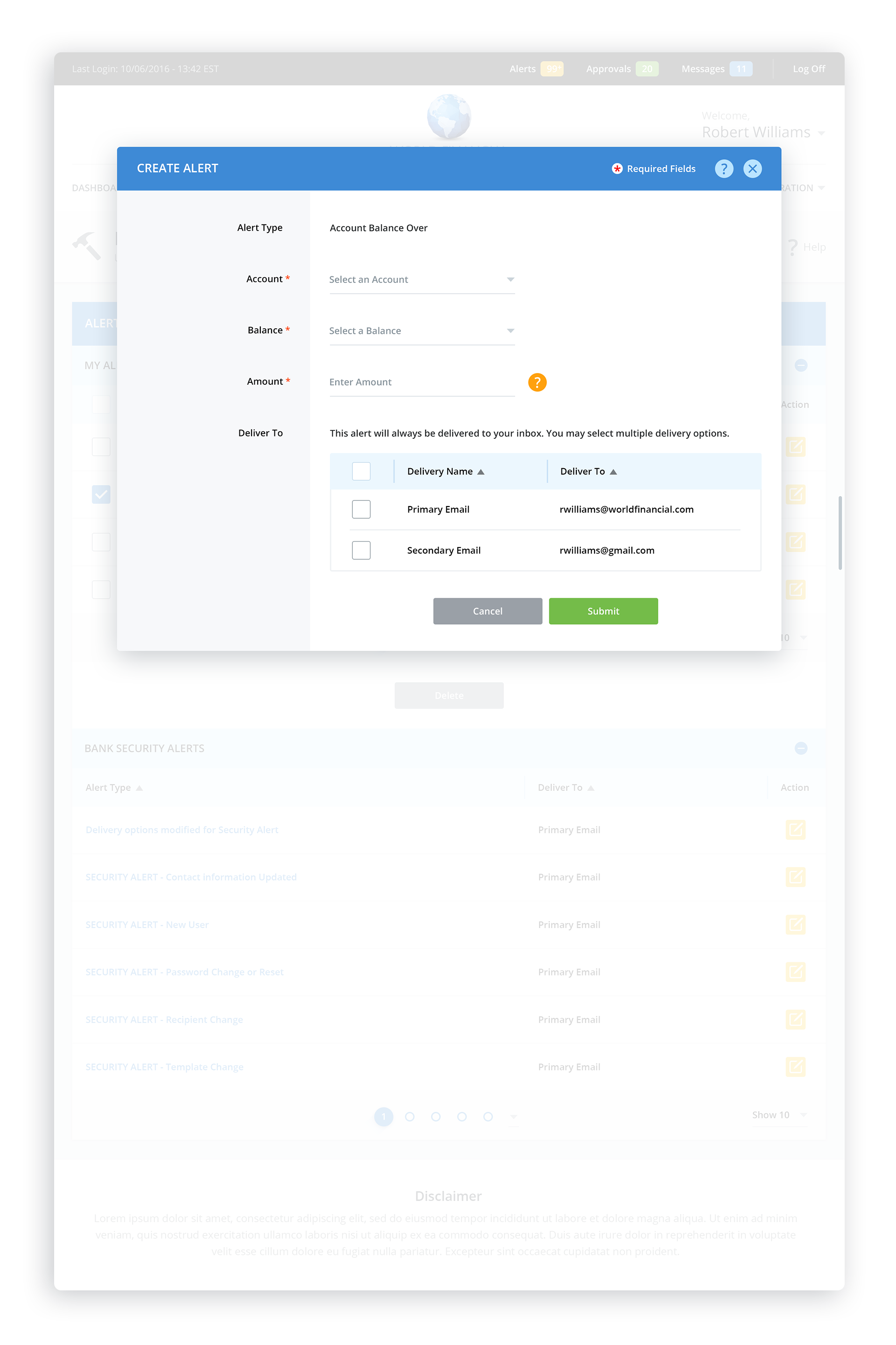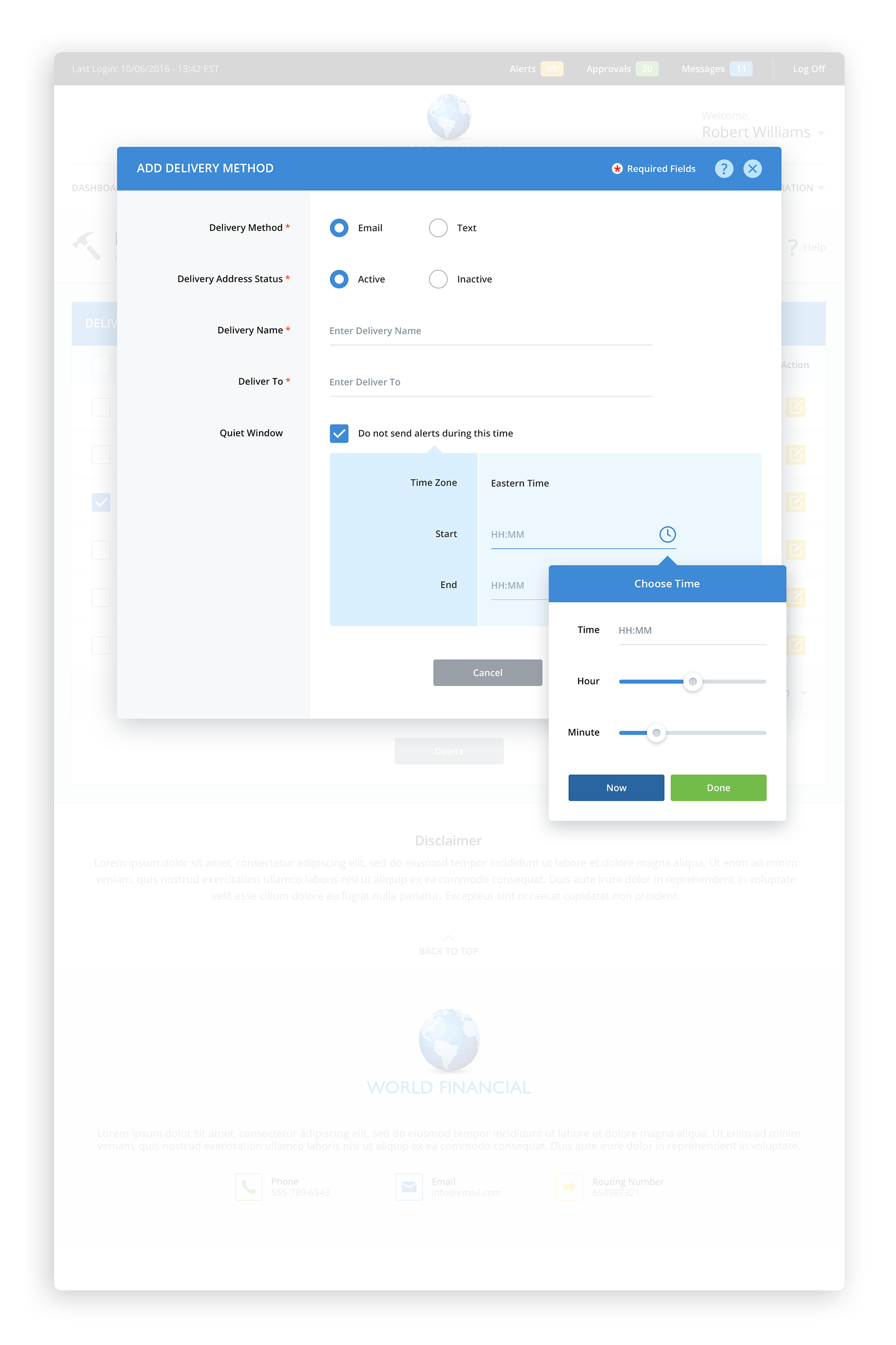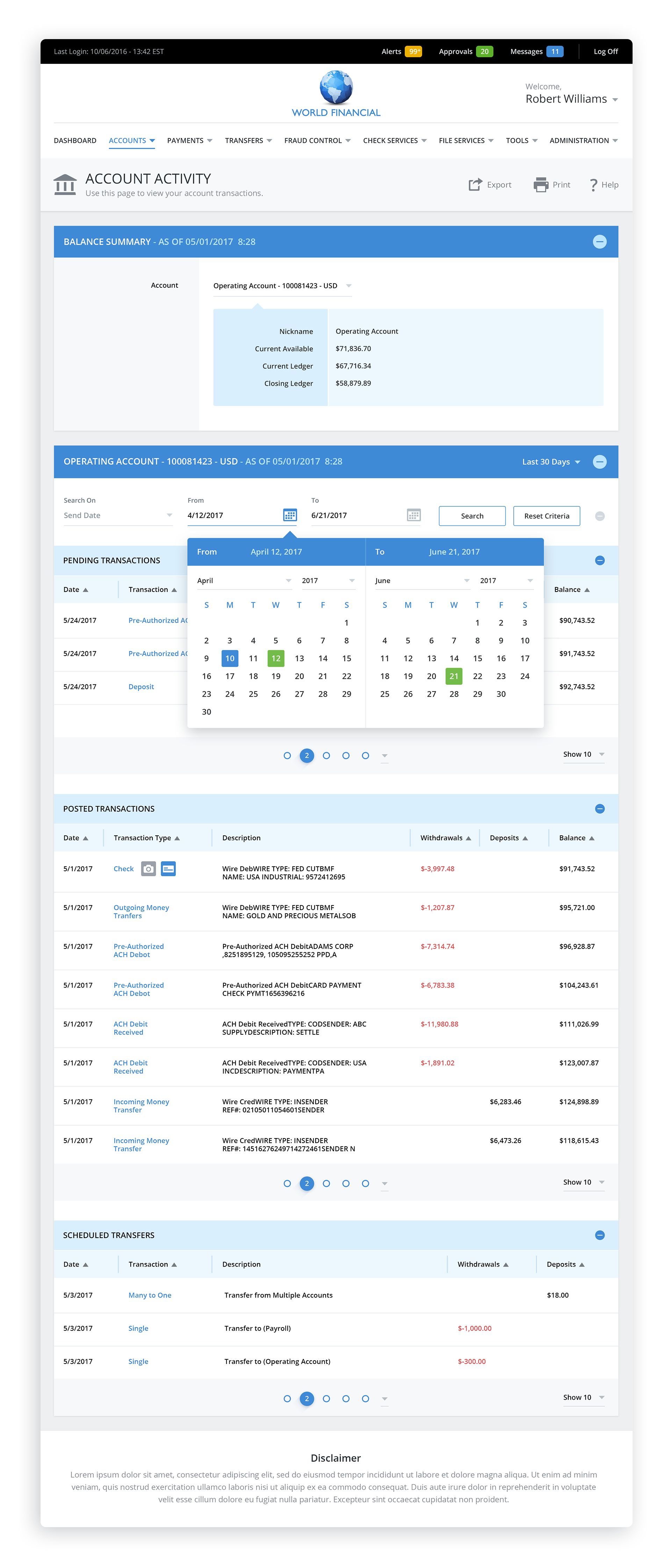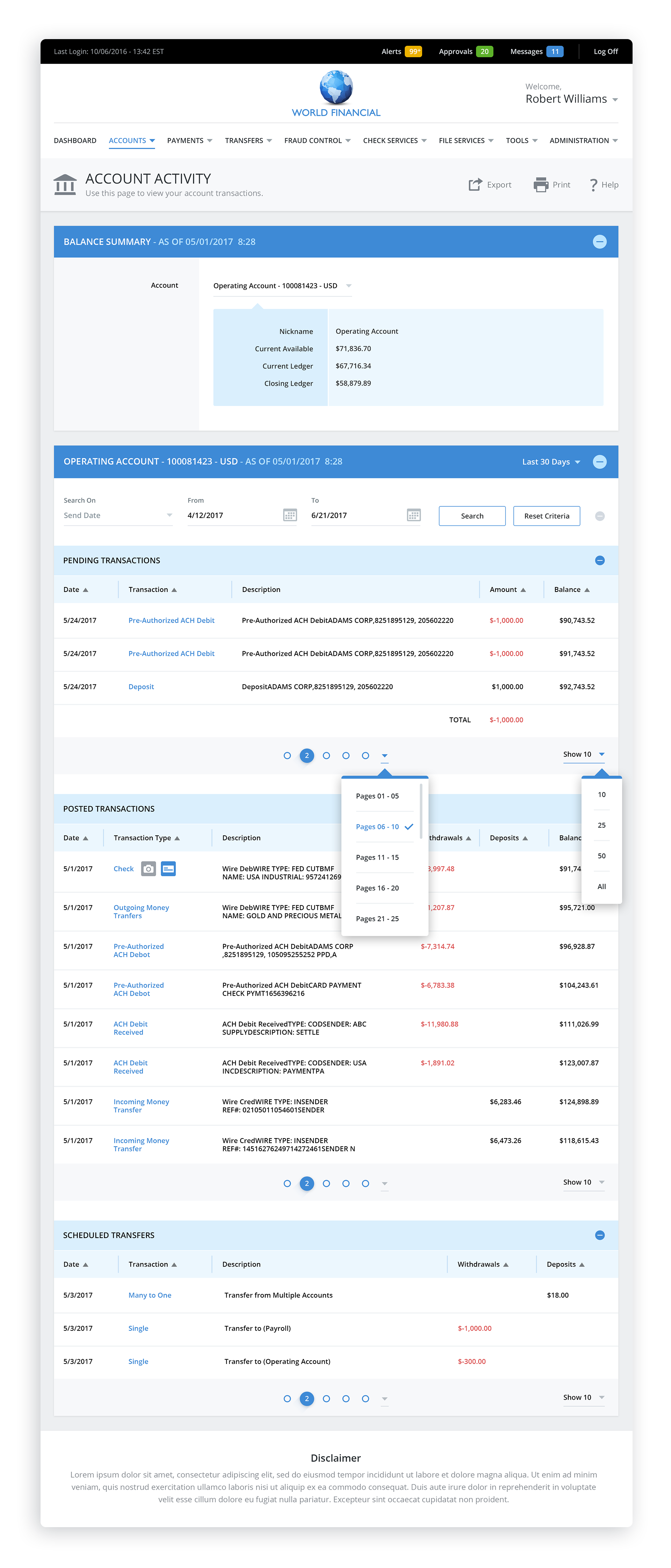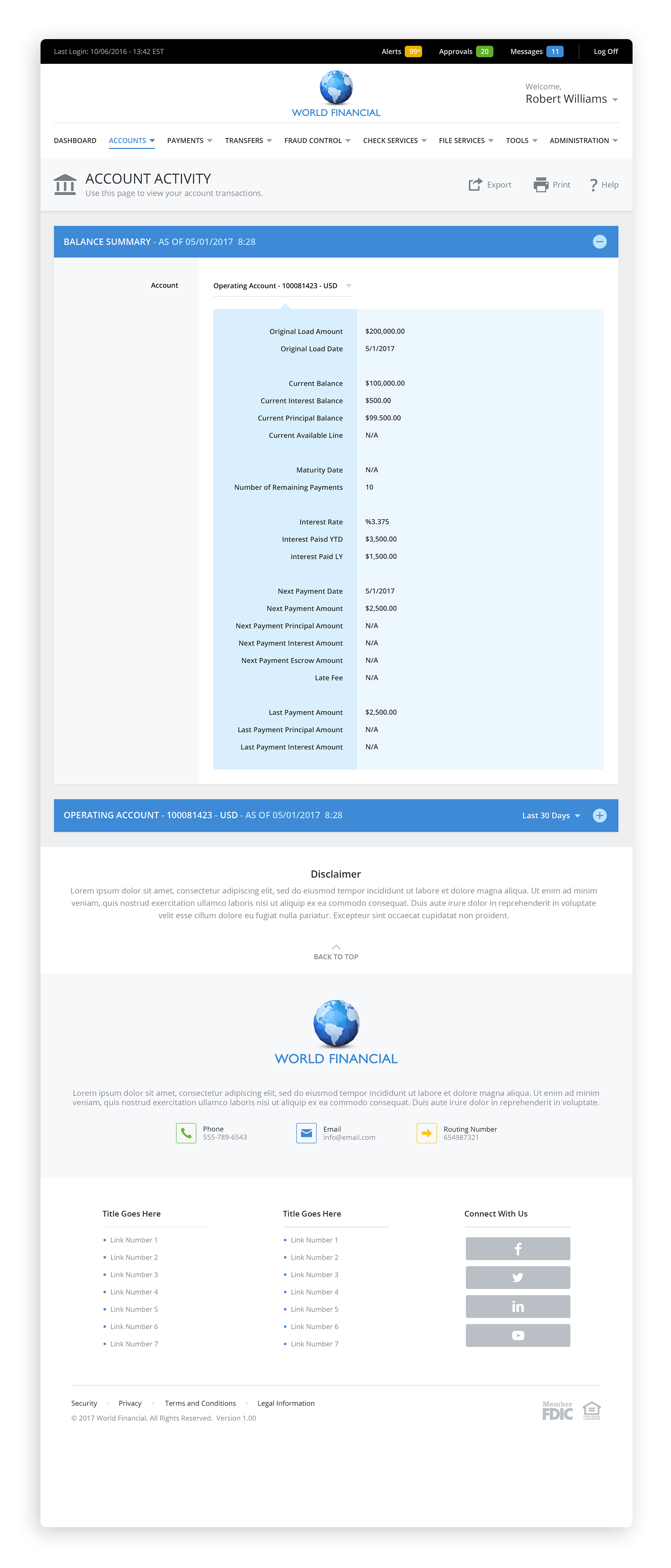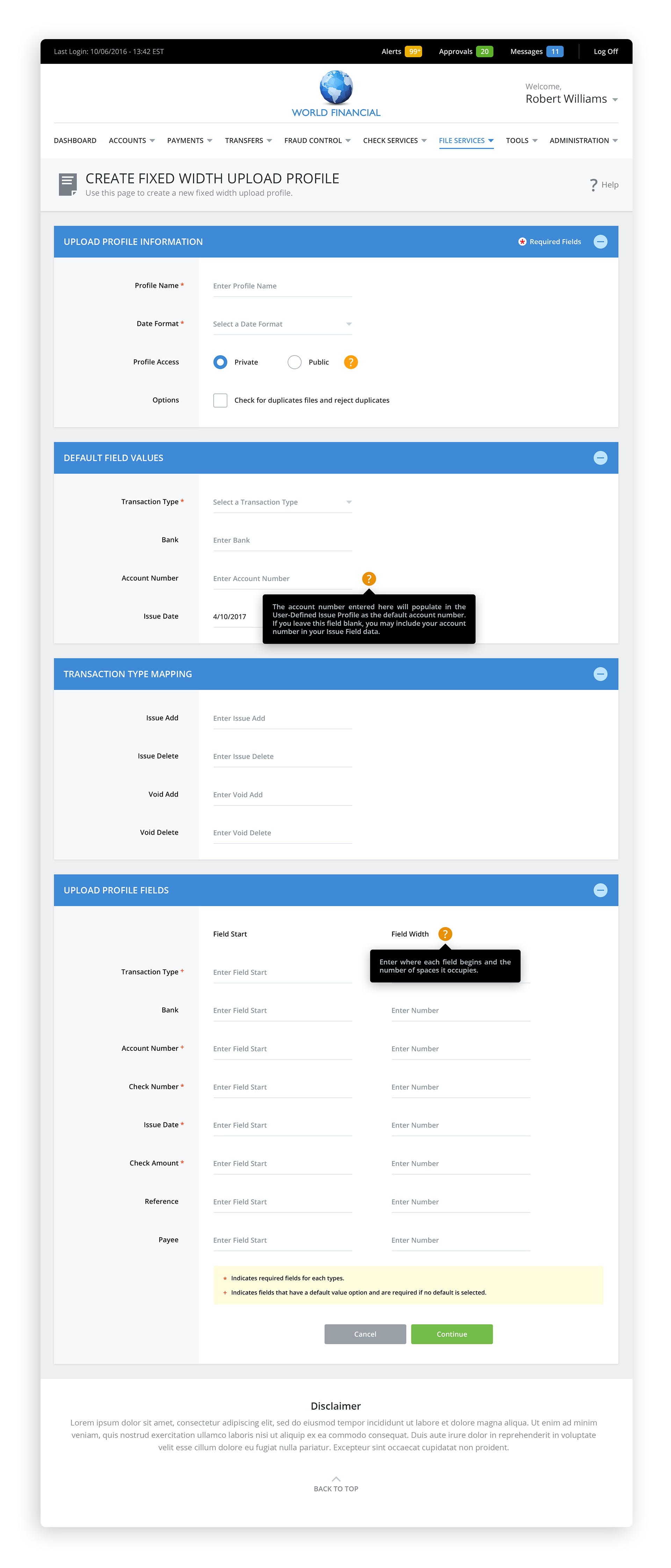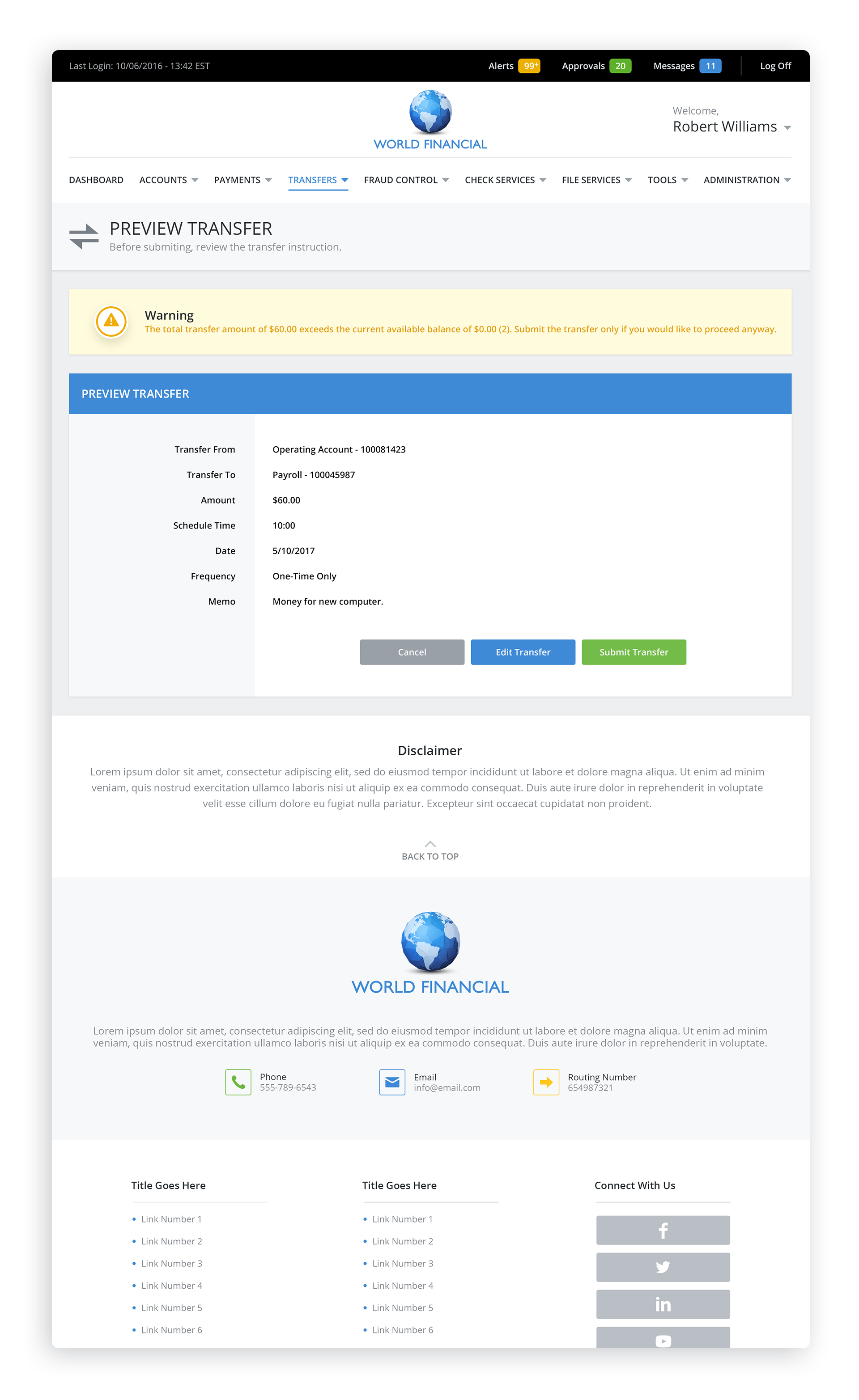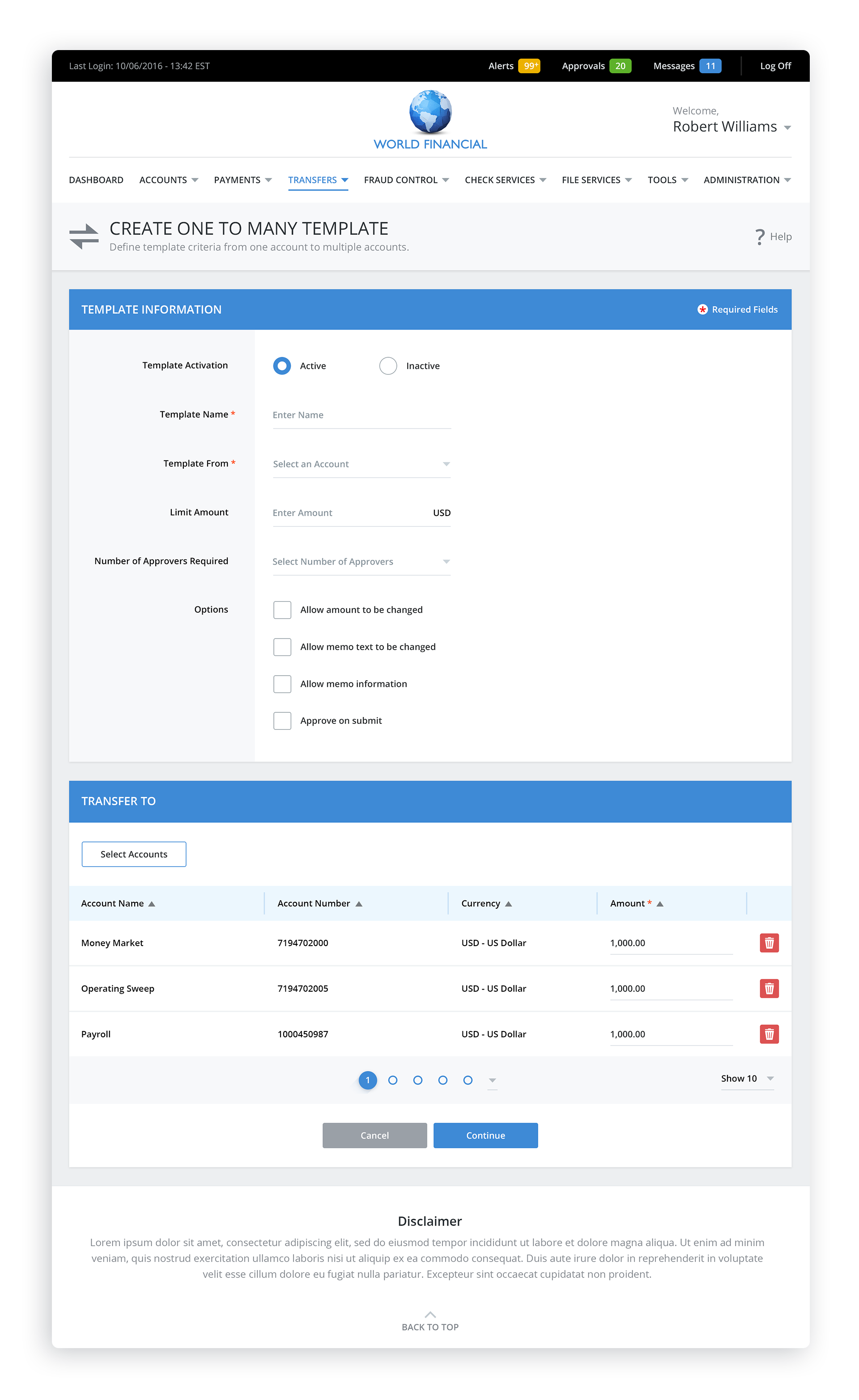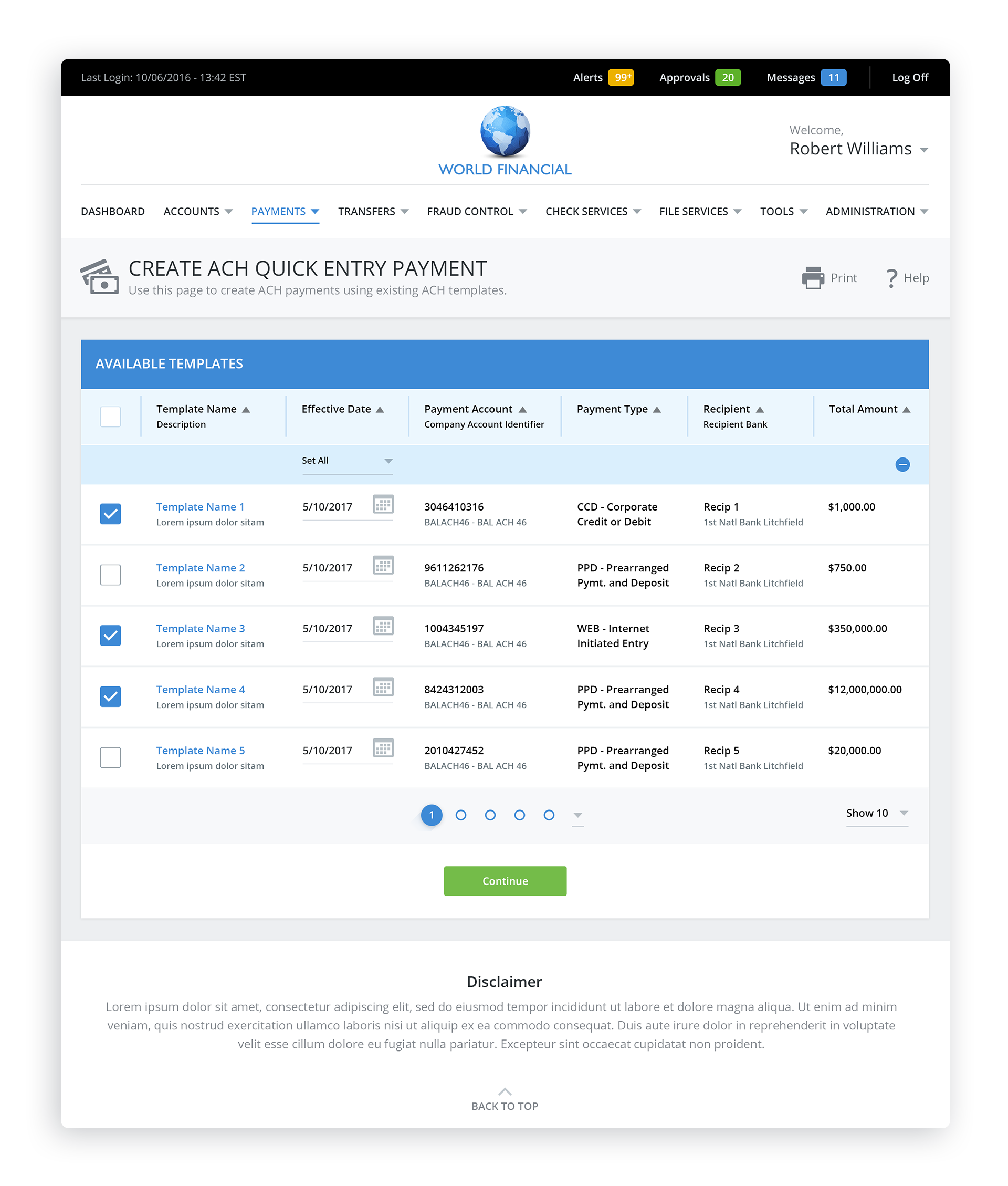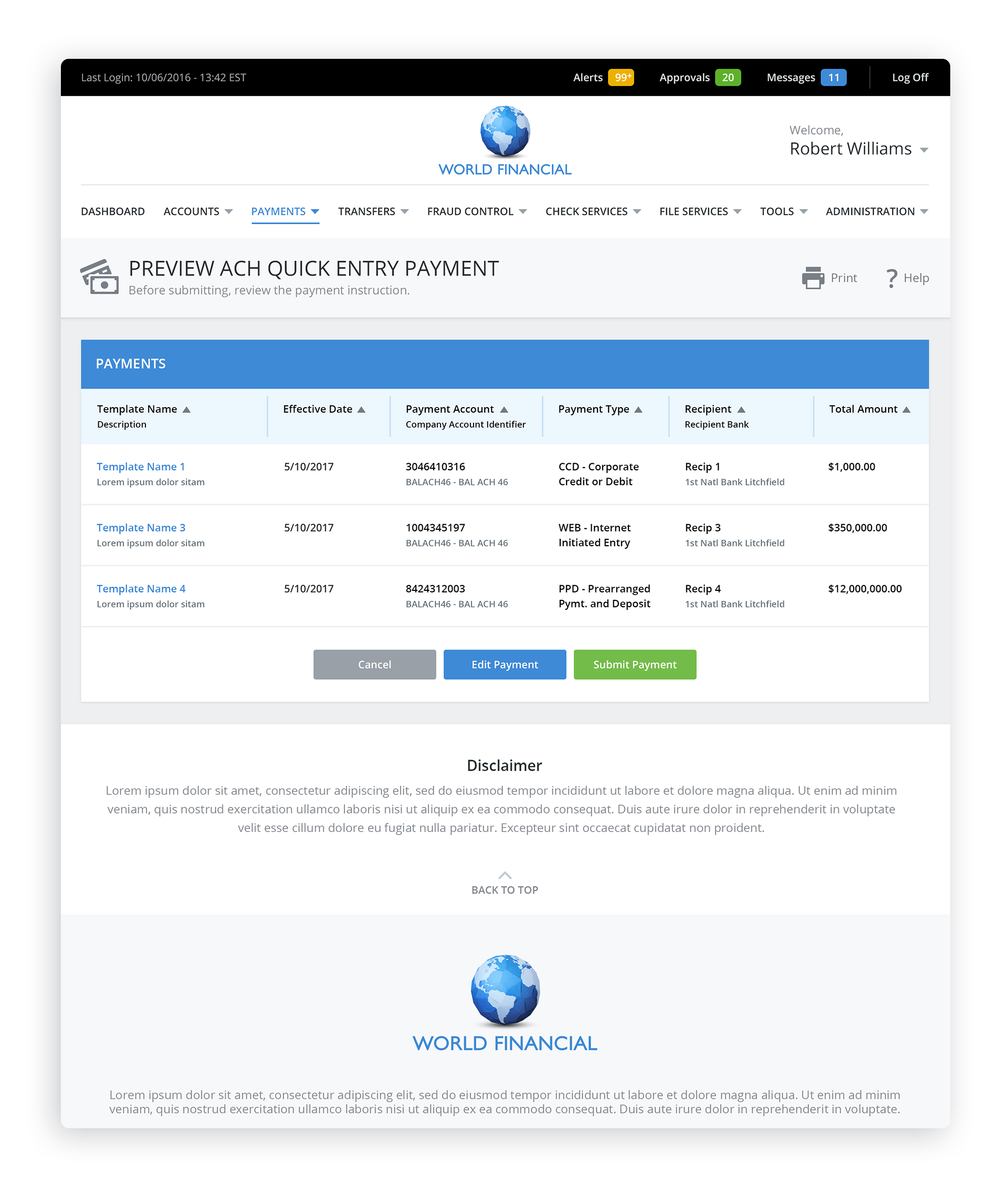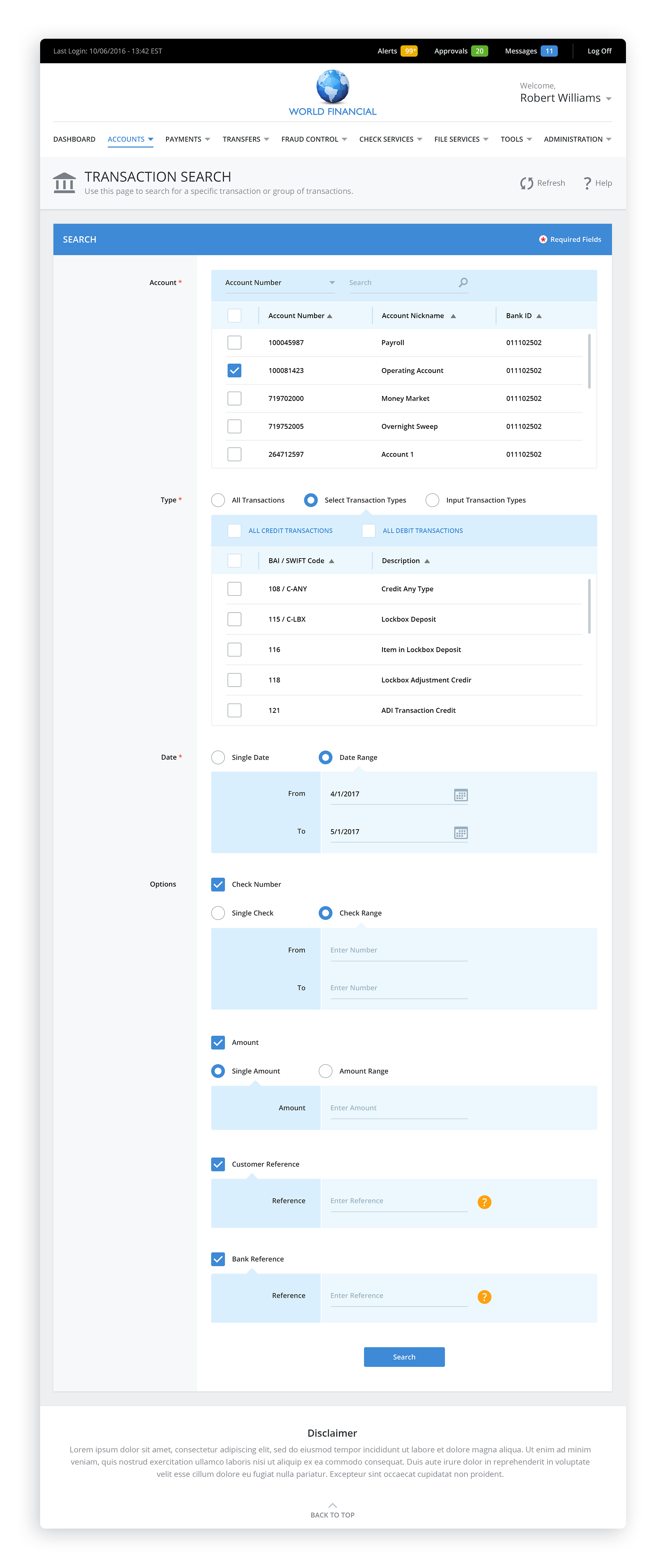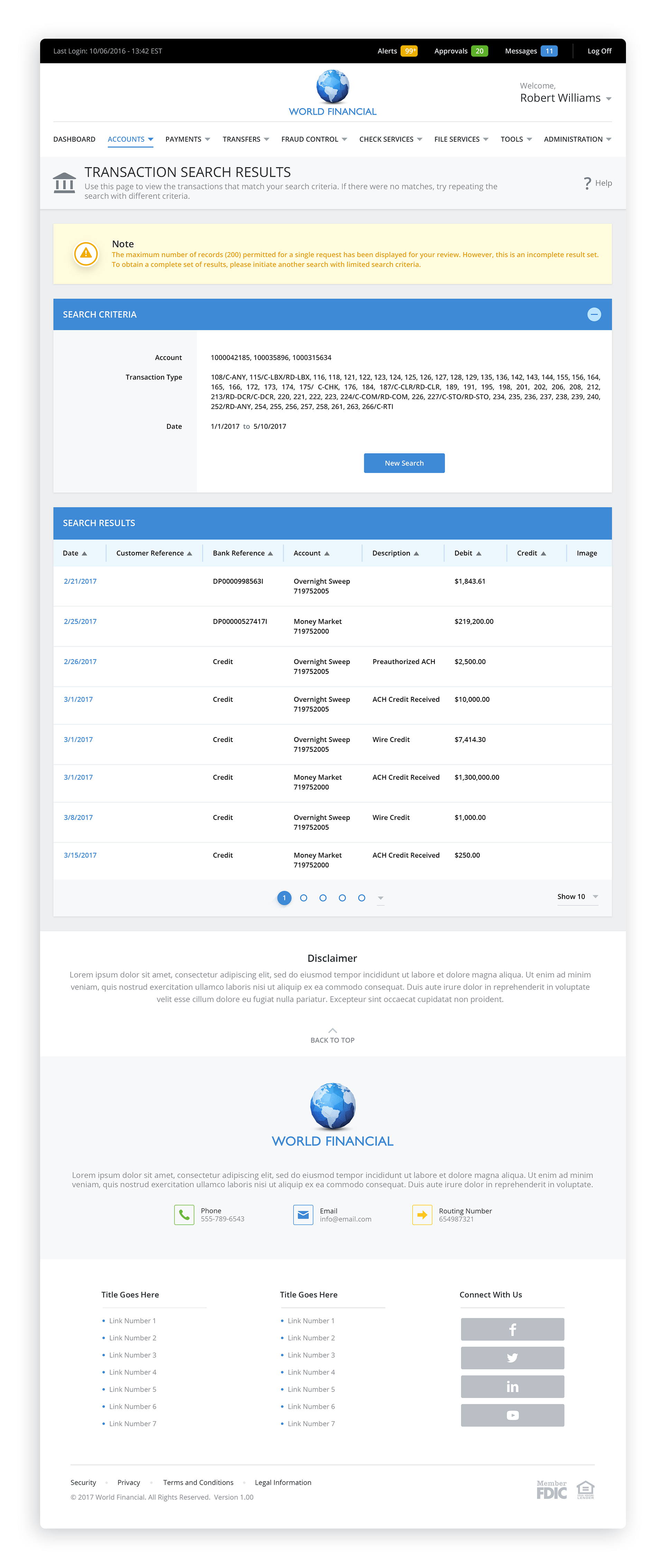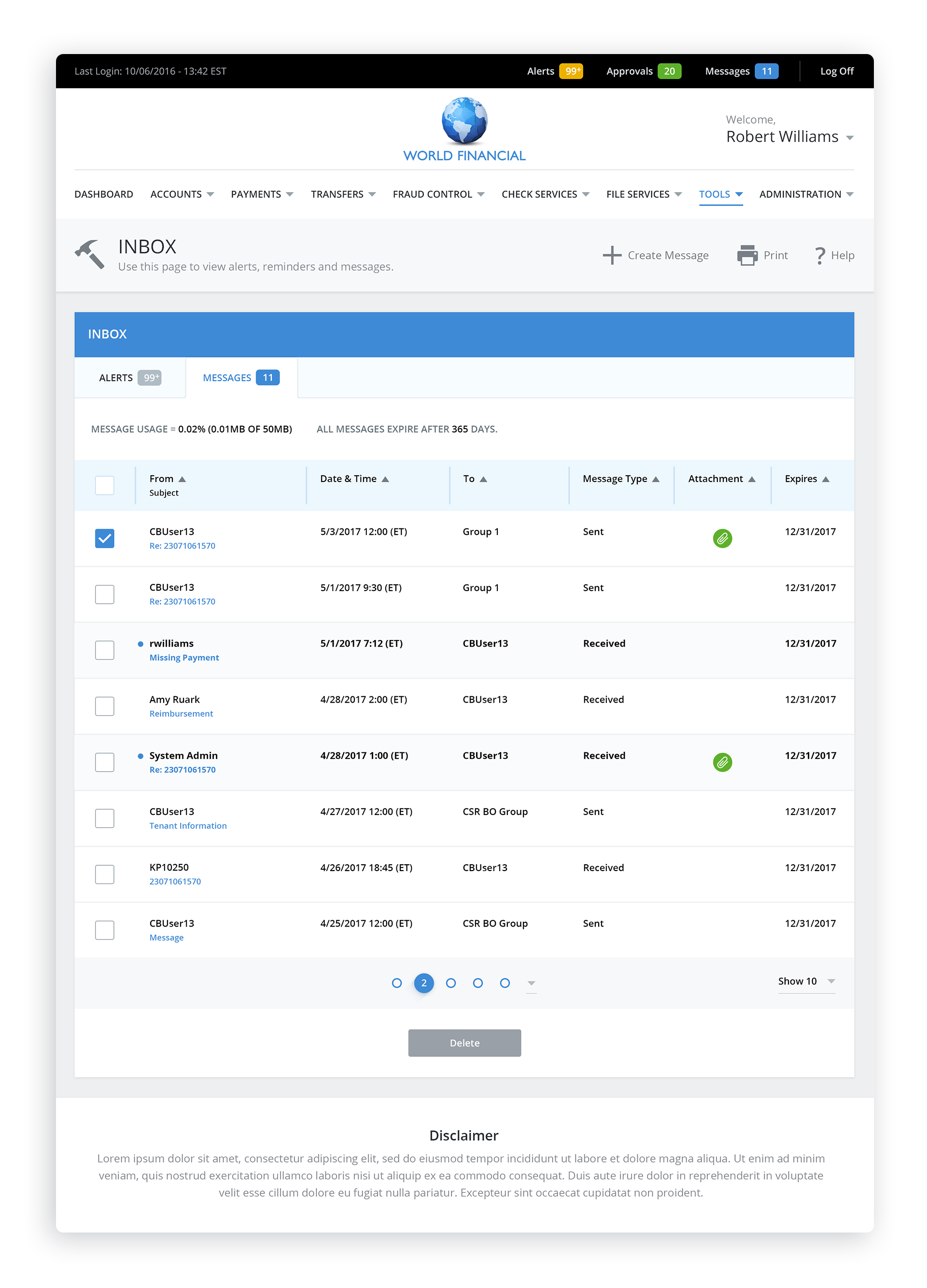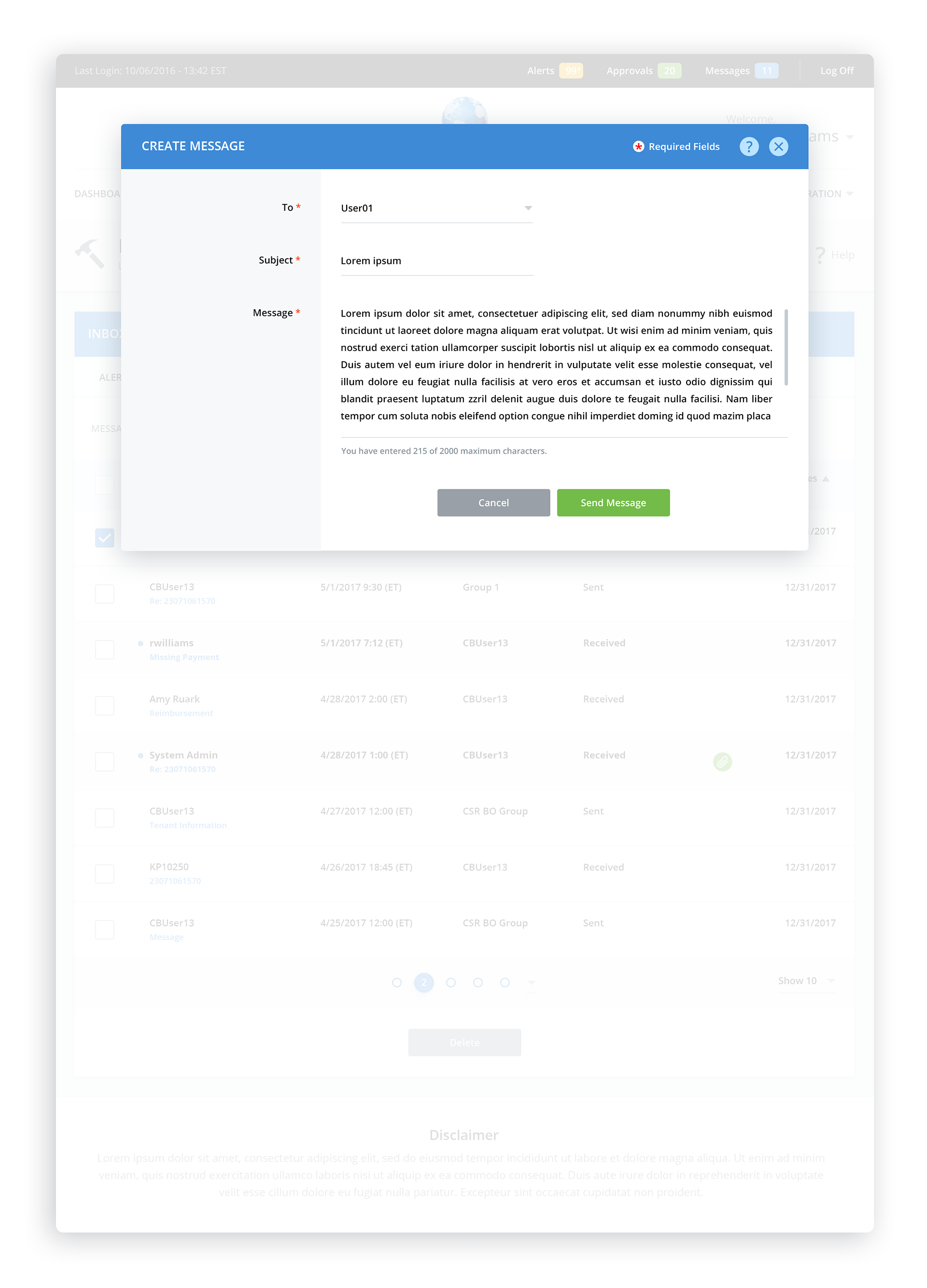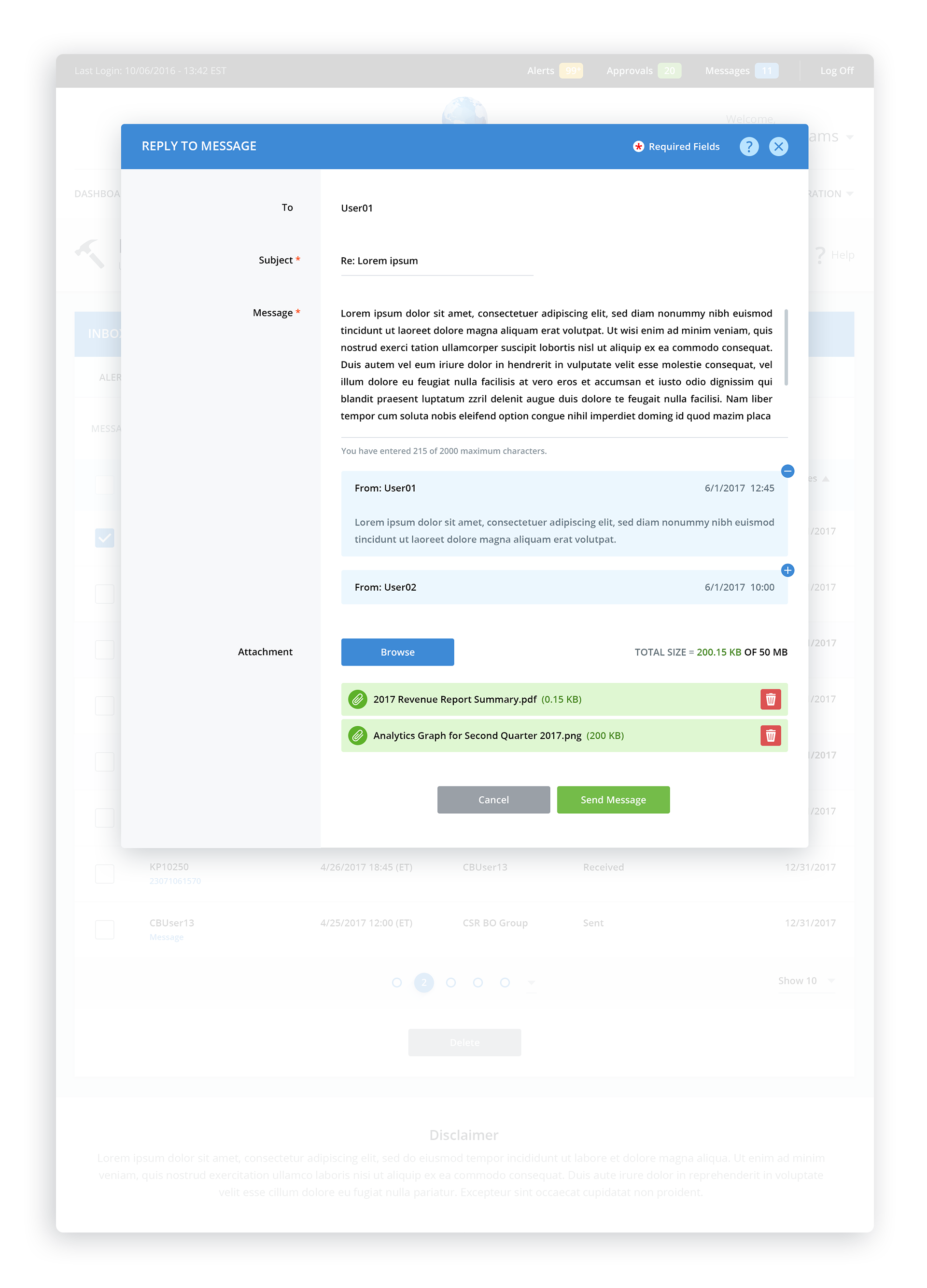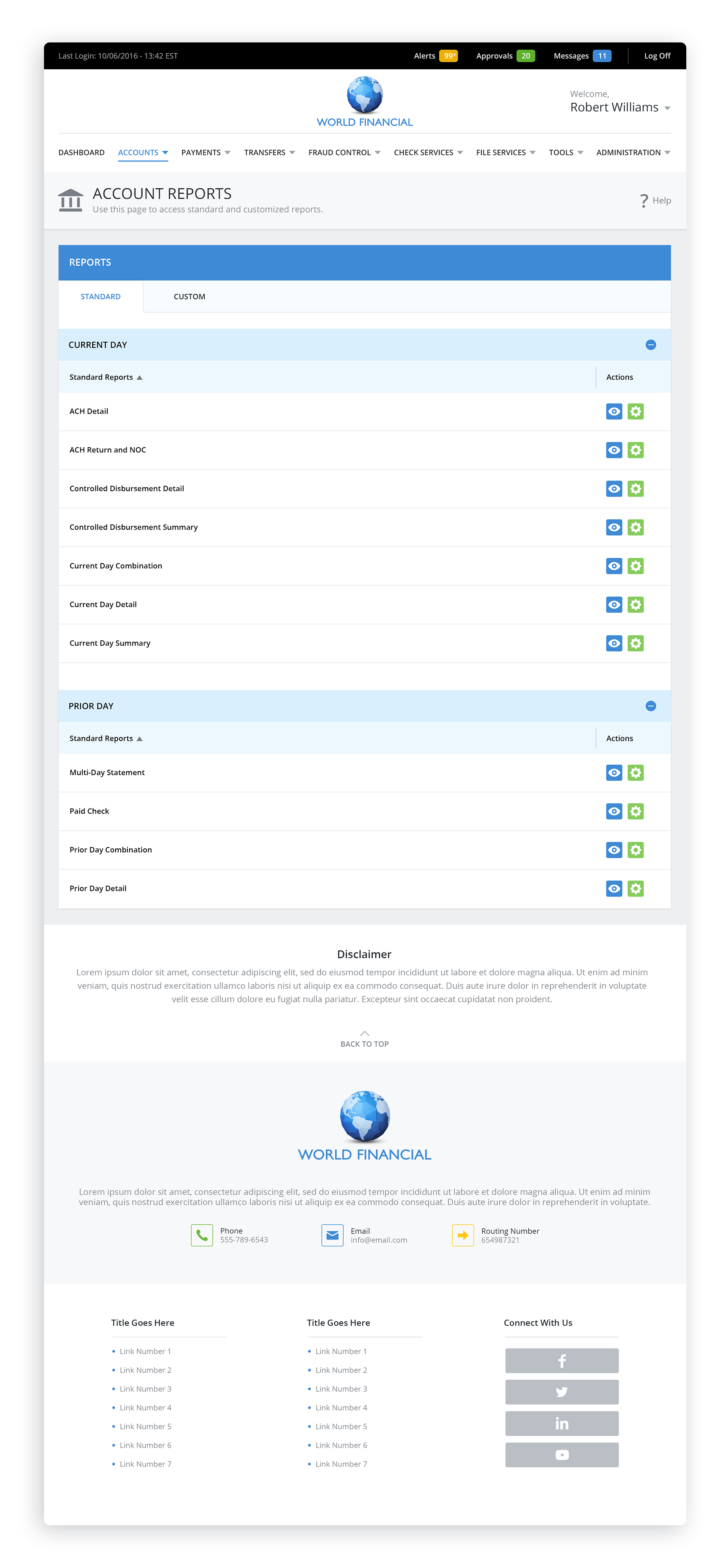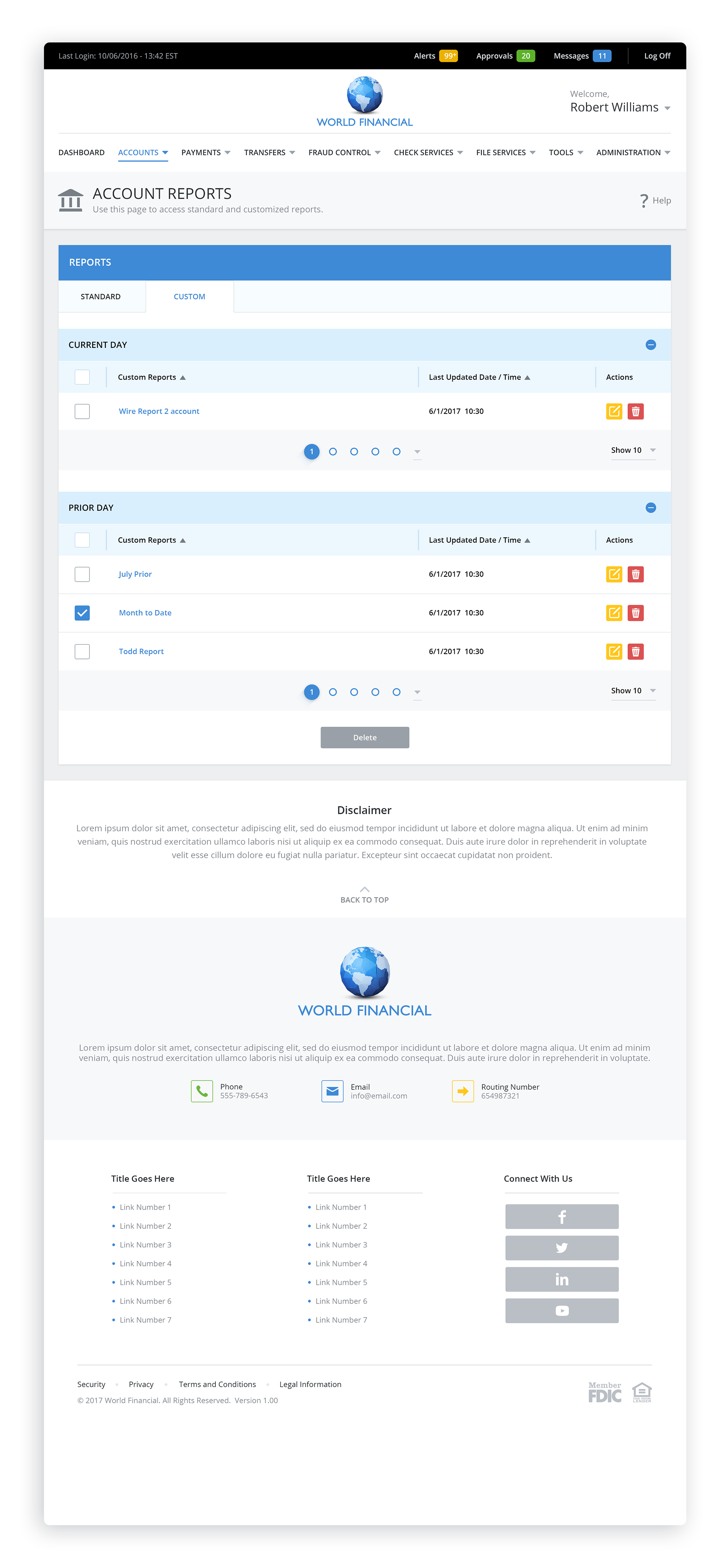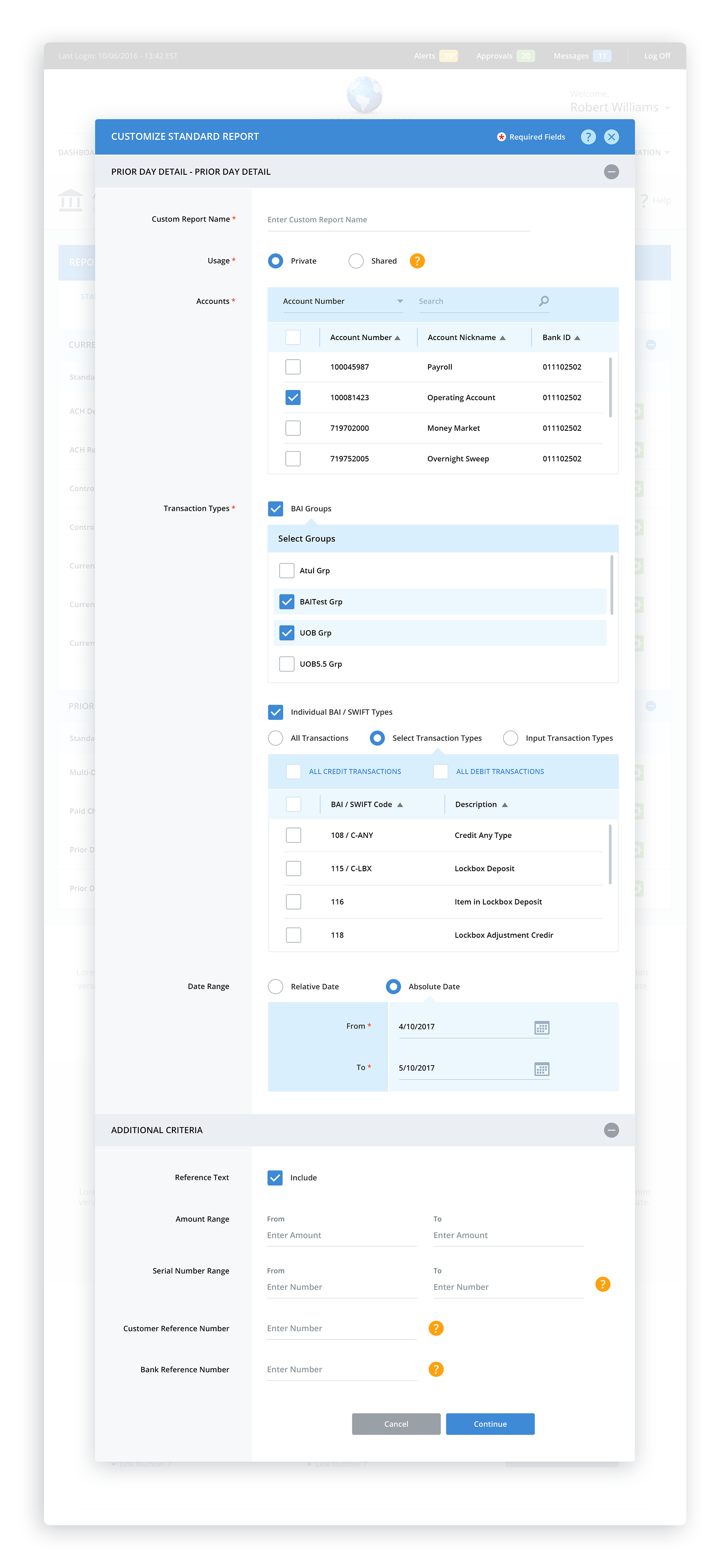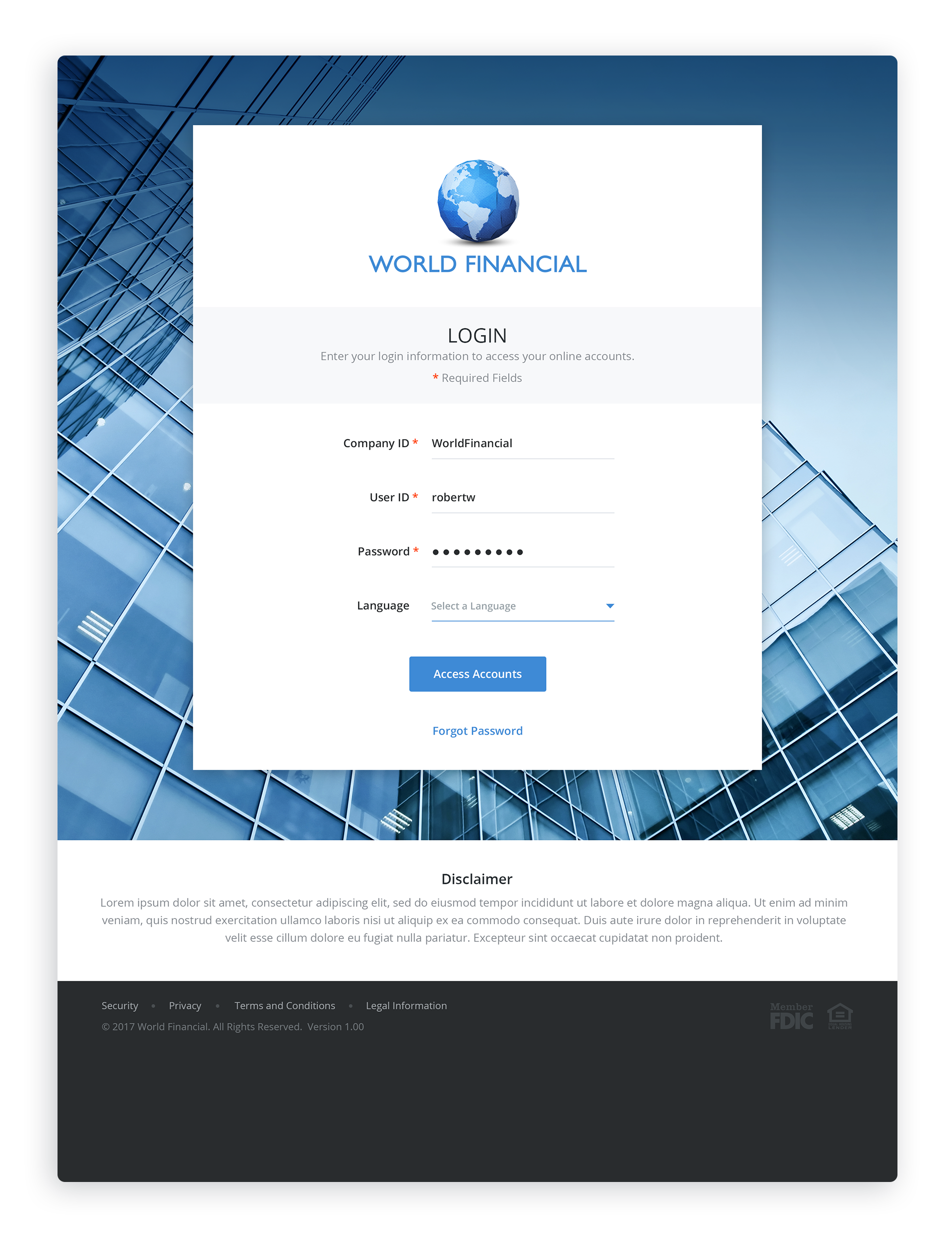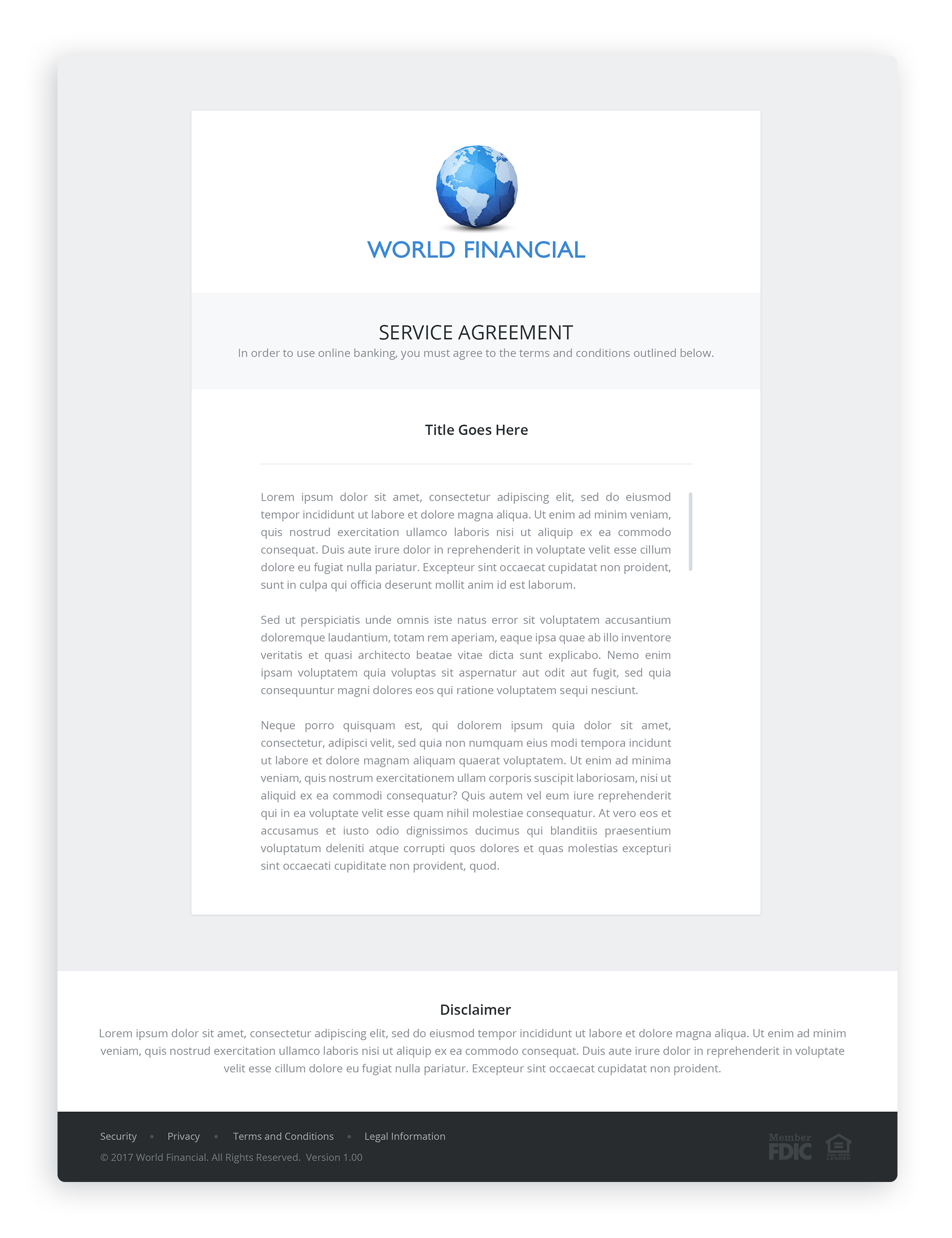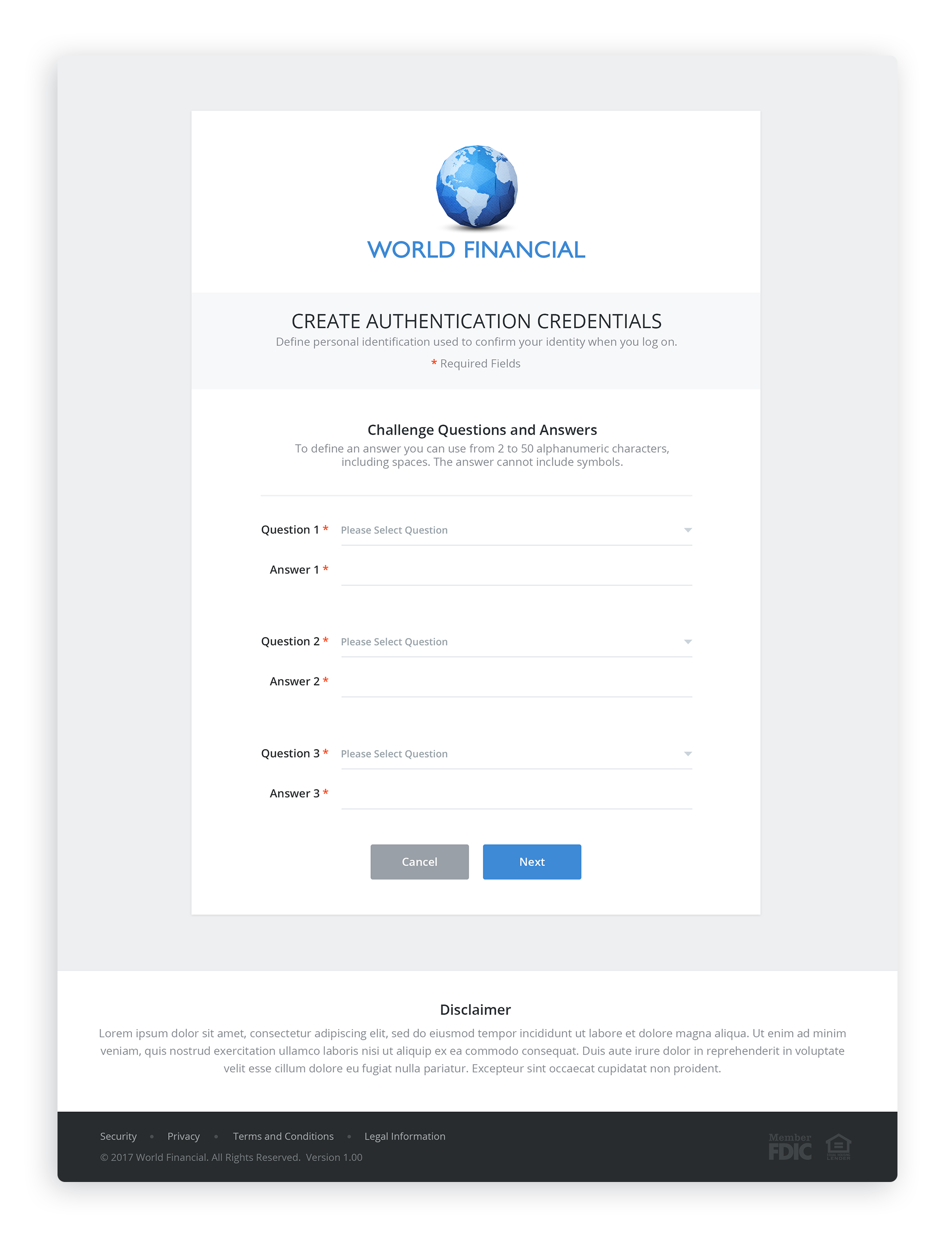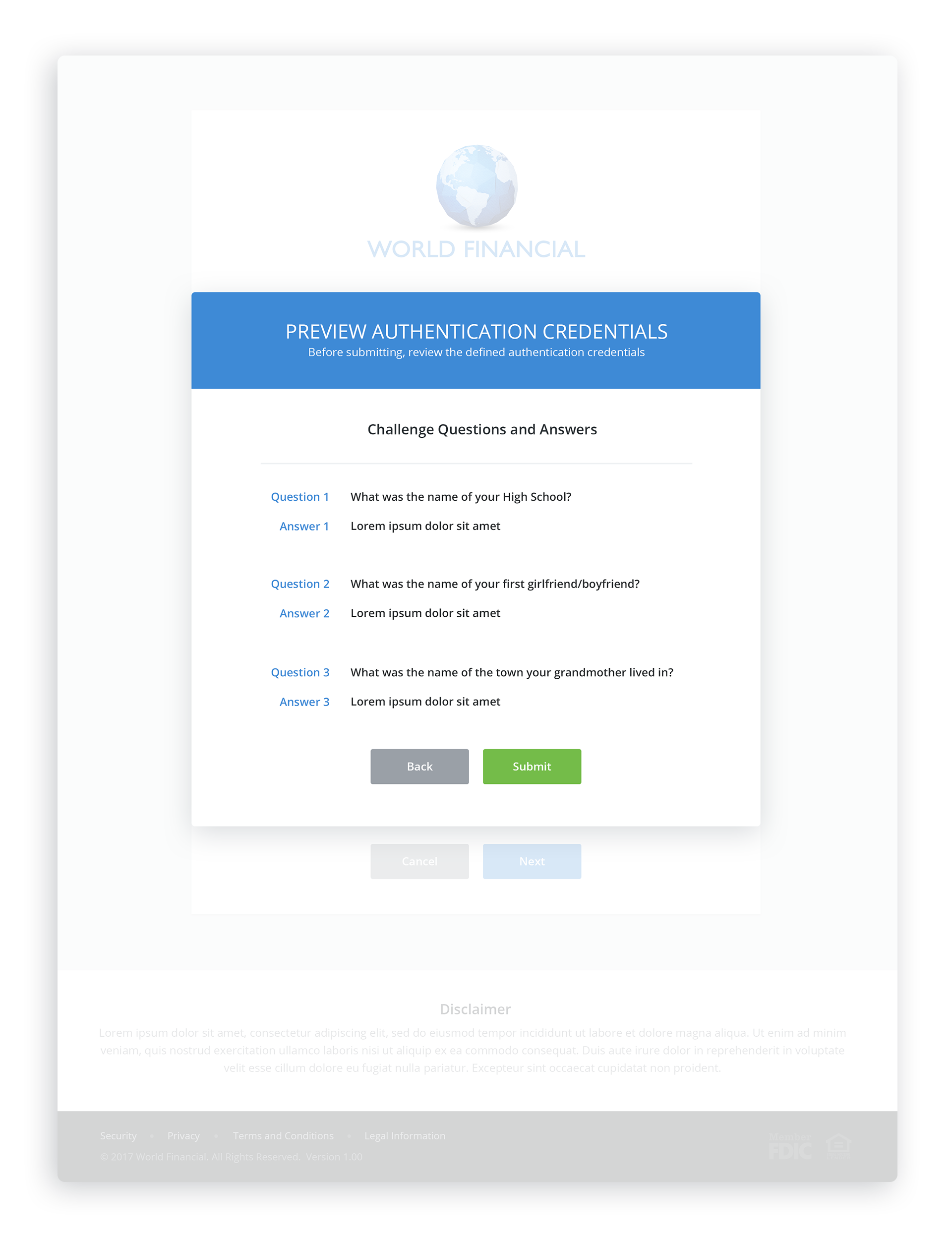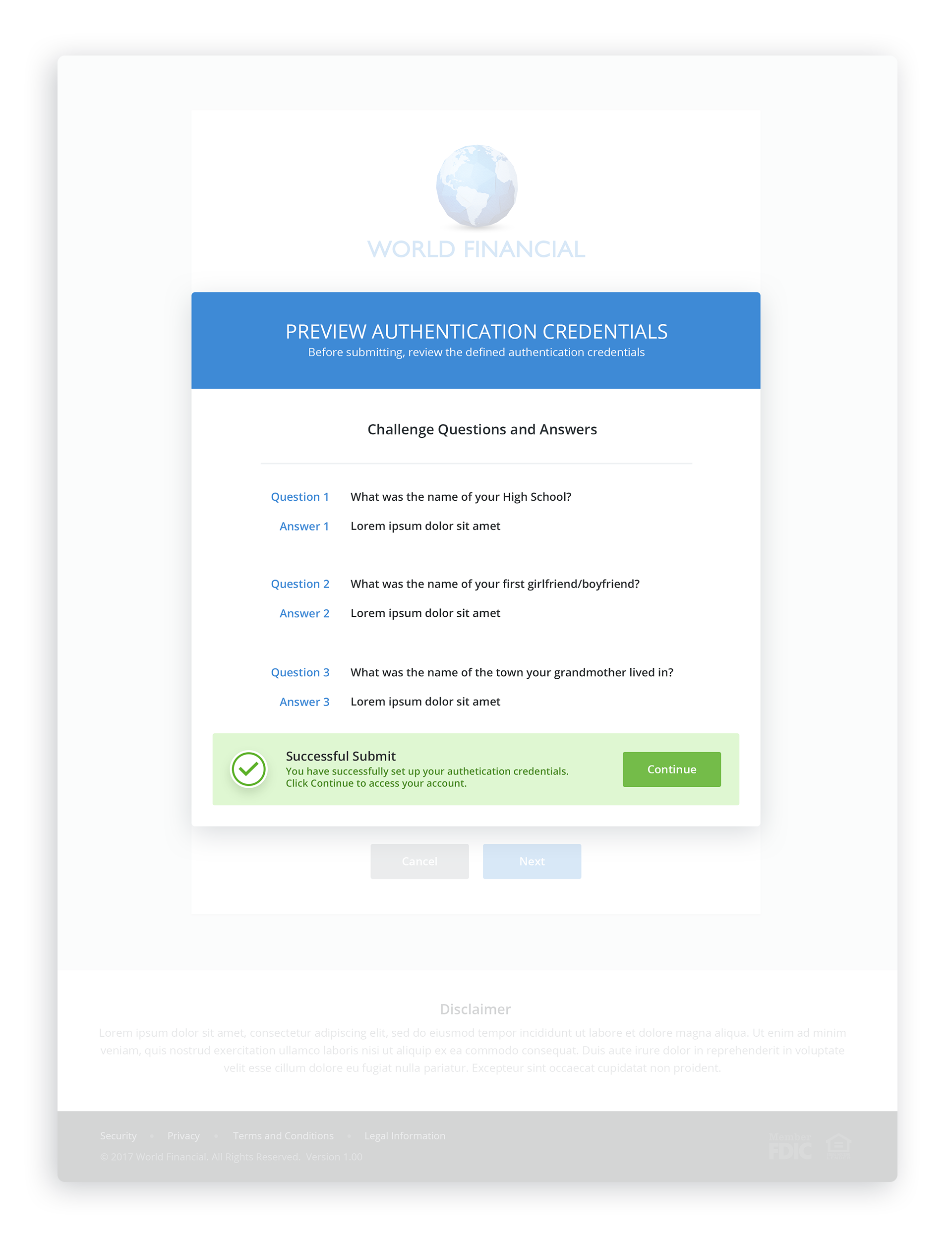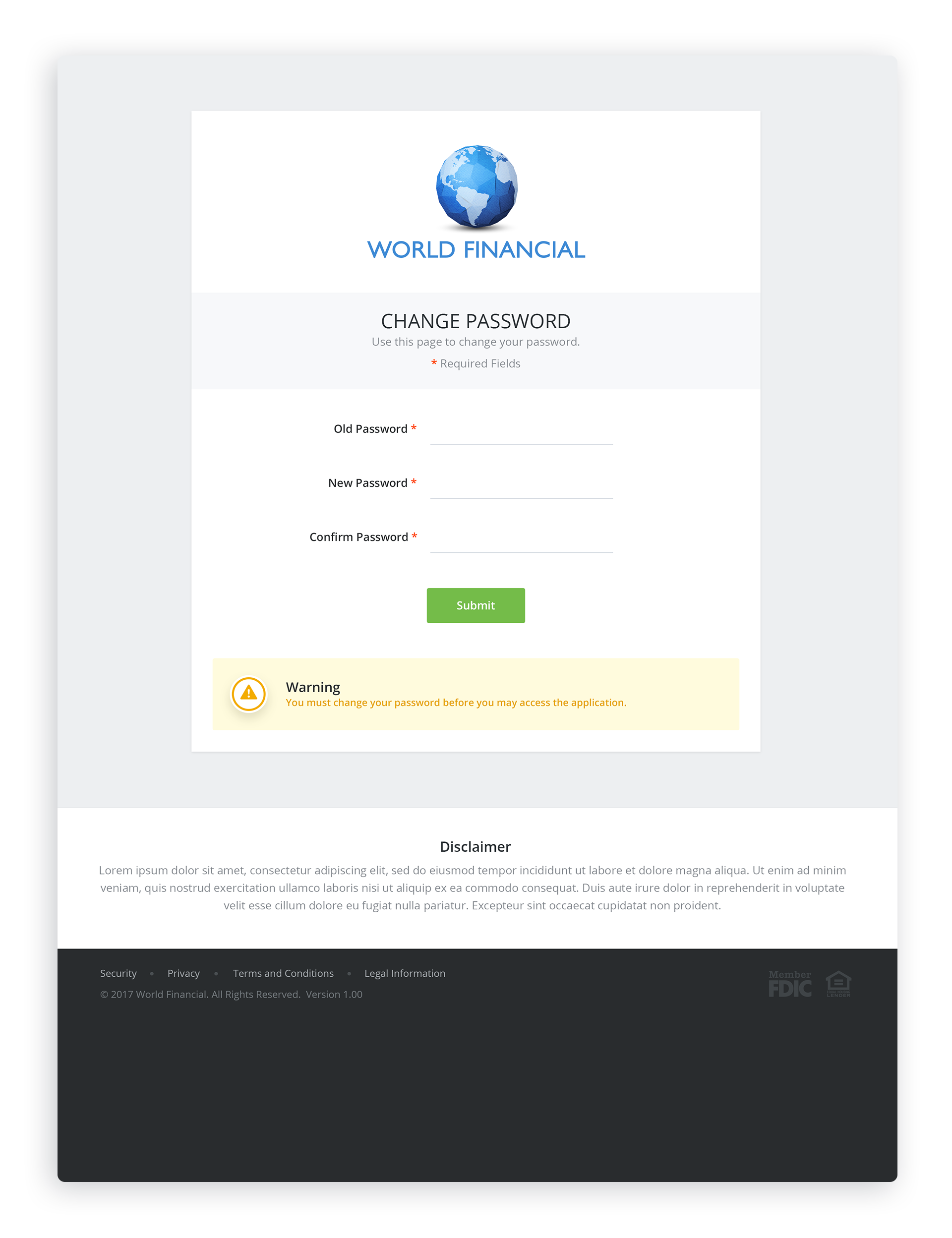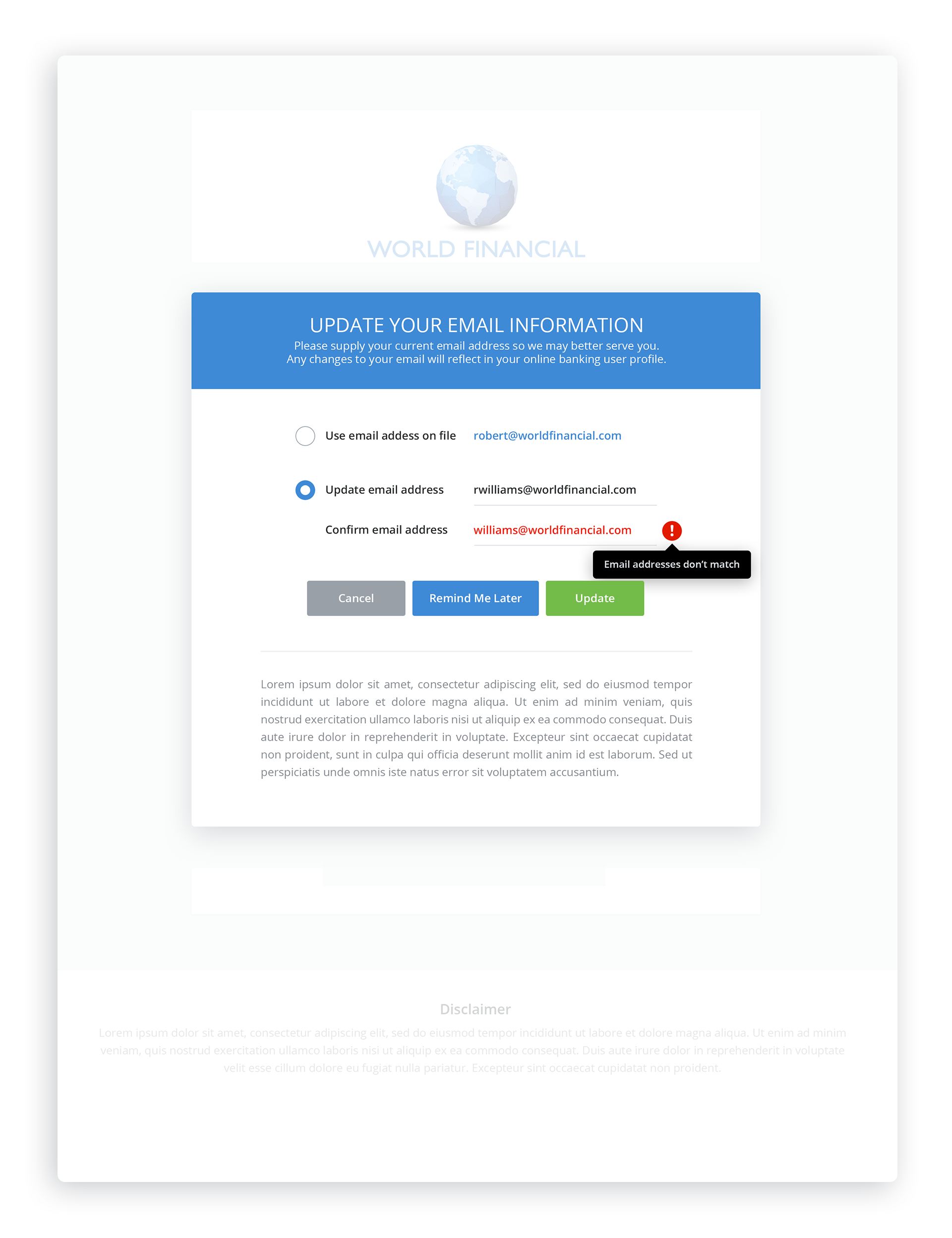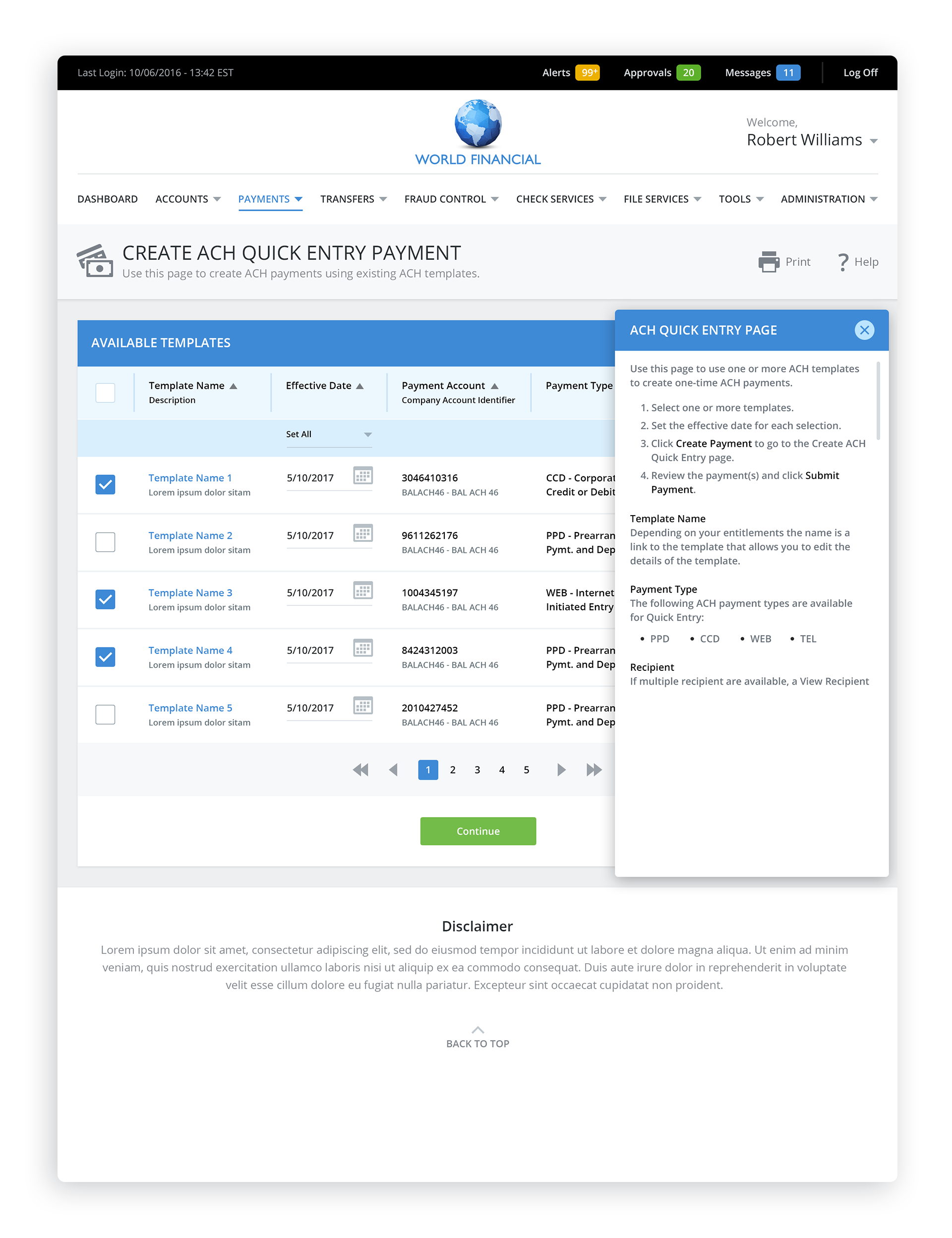 Universal Payments: Mobile Web Browser Application
After the browser application was completed, we ported over some sections to mobile. This is a true mobile web application using the small viewport resolution. This meant that the screens were going to be extremely tall due to the low resolution. To provide a better user experience, we added collapse / expand icons to sections.

Because the screens are so tall, we're showing snapshots of different sections of screens.

 This is a small sampling of the screens we designed.