We separated the icons in the sidebar navigation from their textual counterparts. This allows a clean design language when the sidebar is collapsed. Shown below from Left to Right: All Idle, Hover & Click states turned on.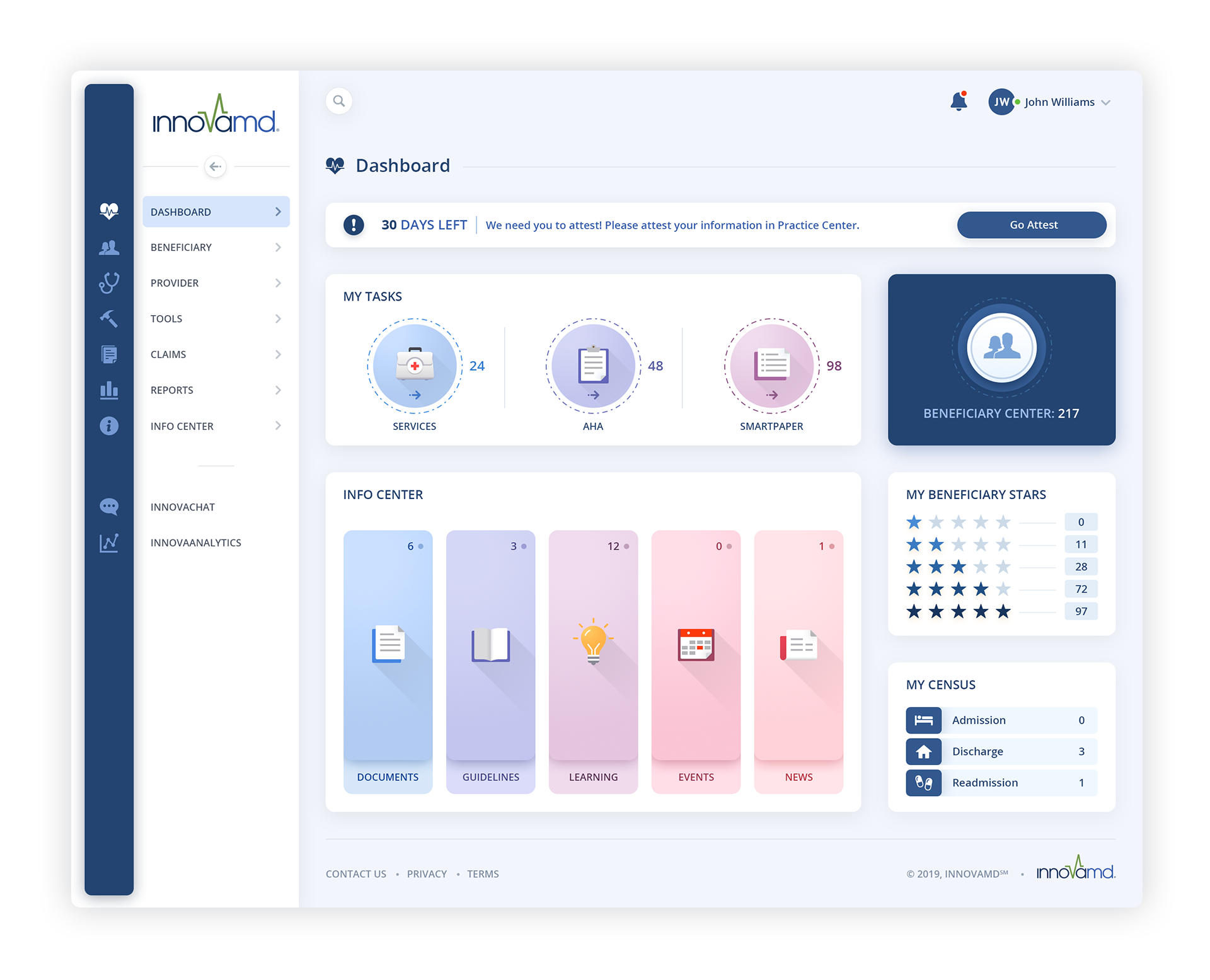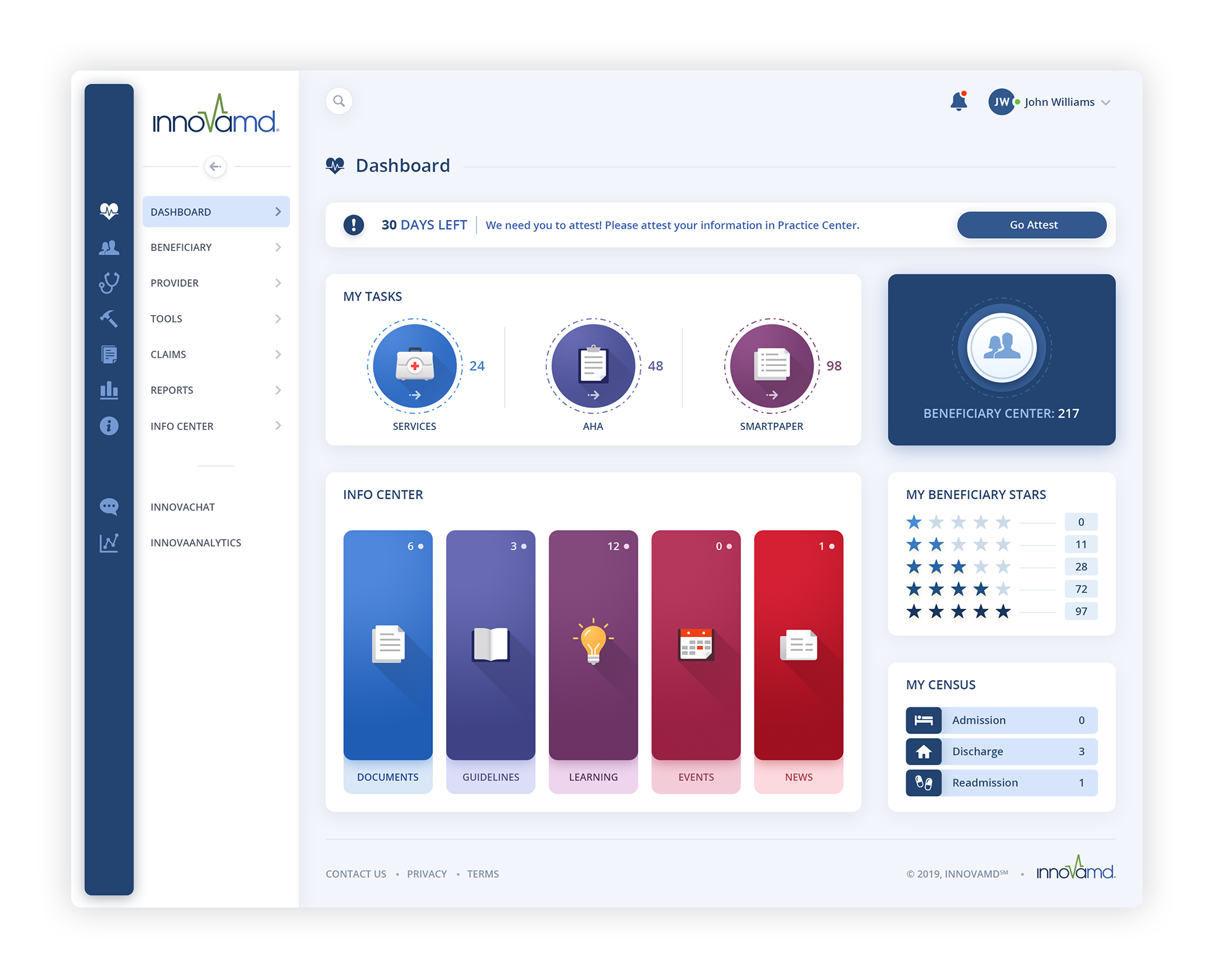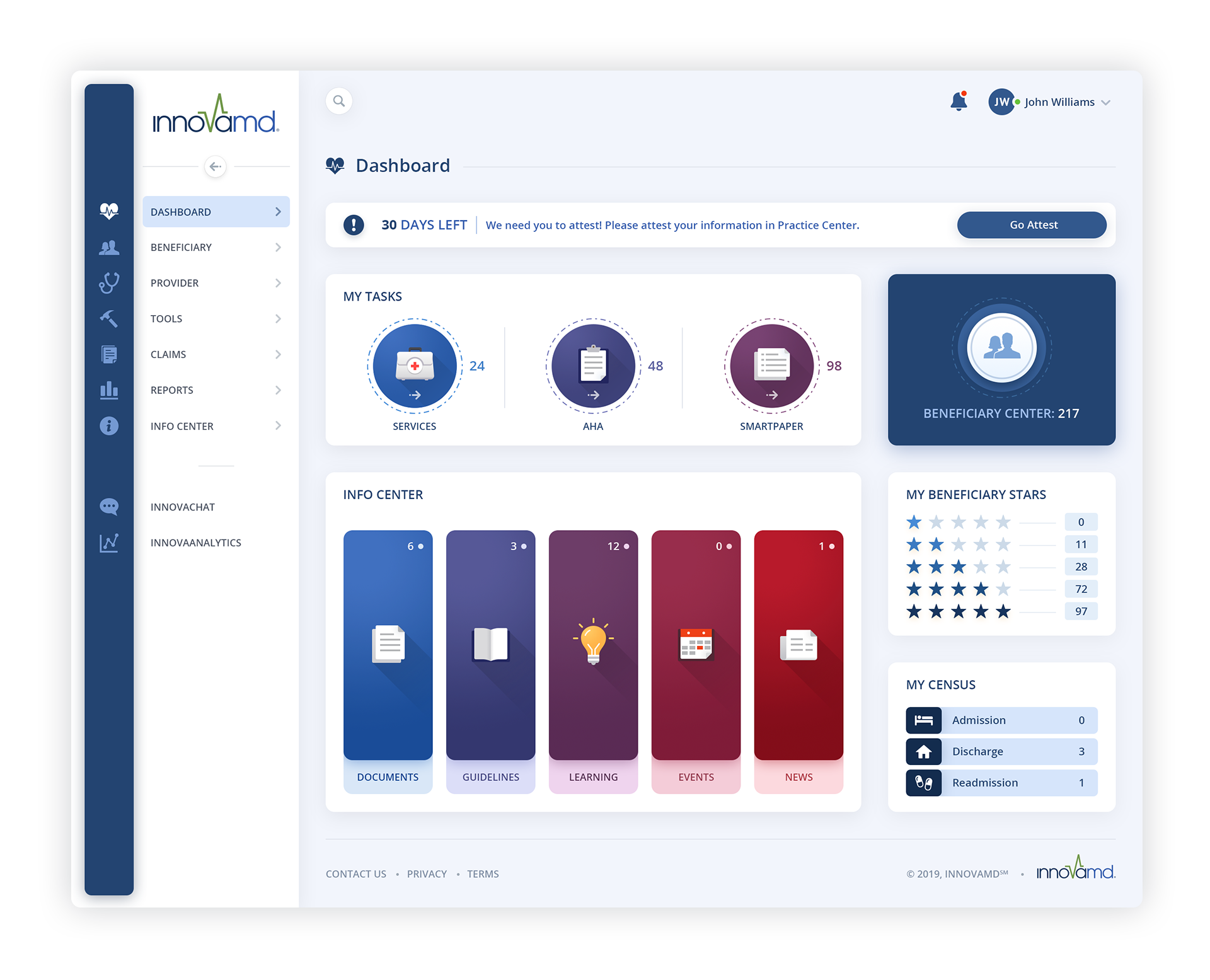 Below: Sidebar Collapsed + Navigation Menu Template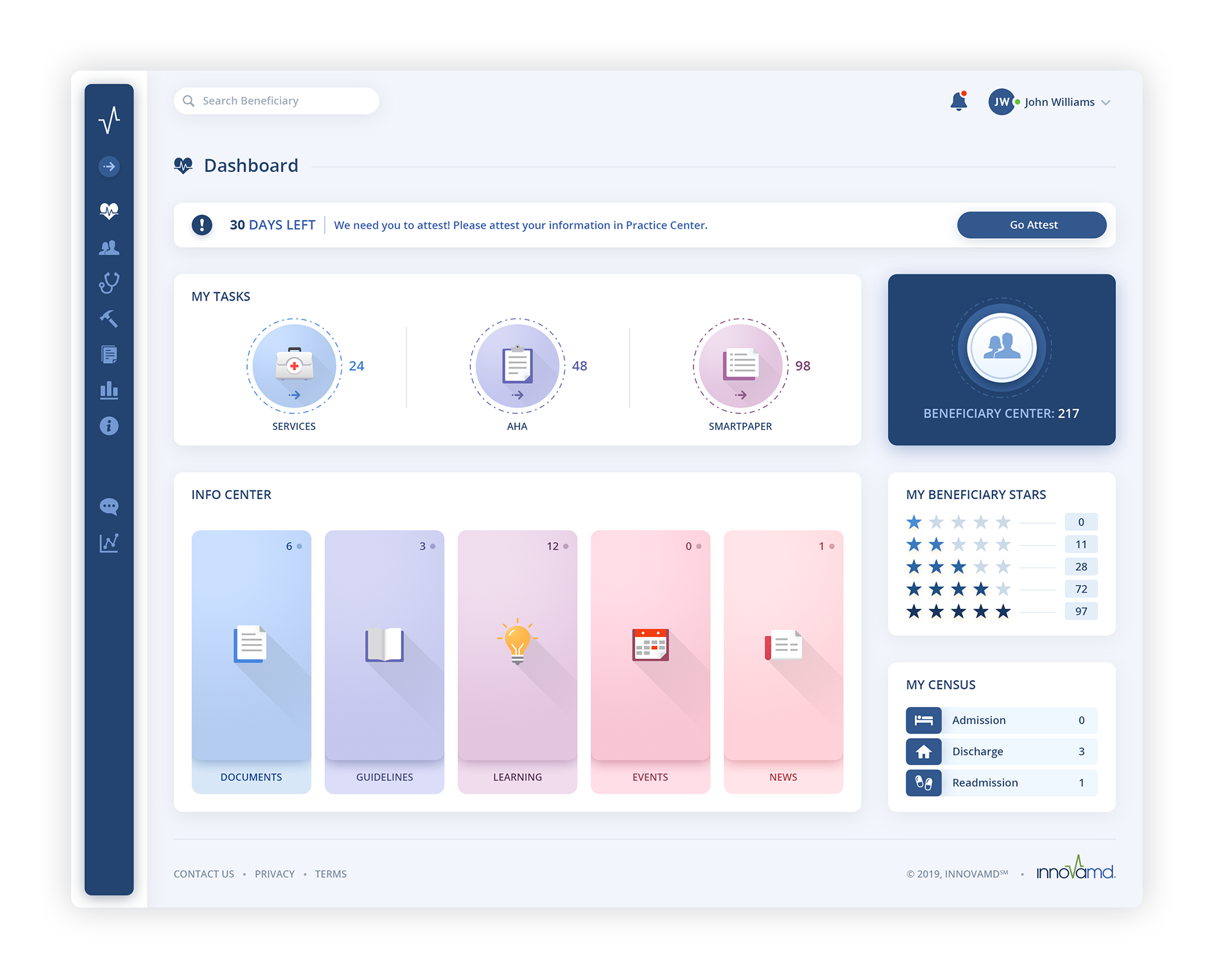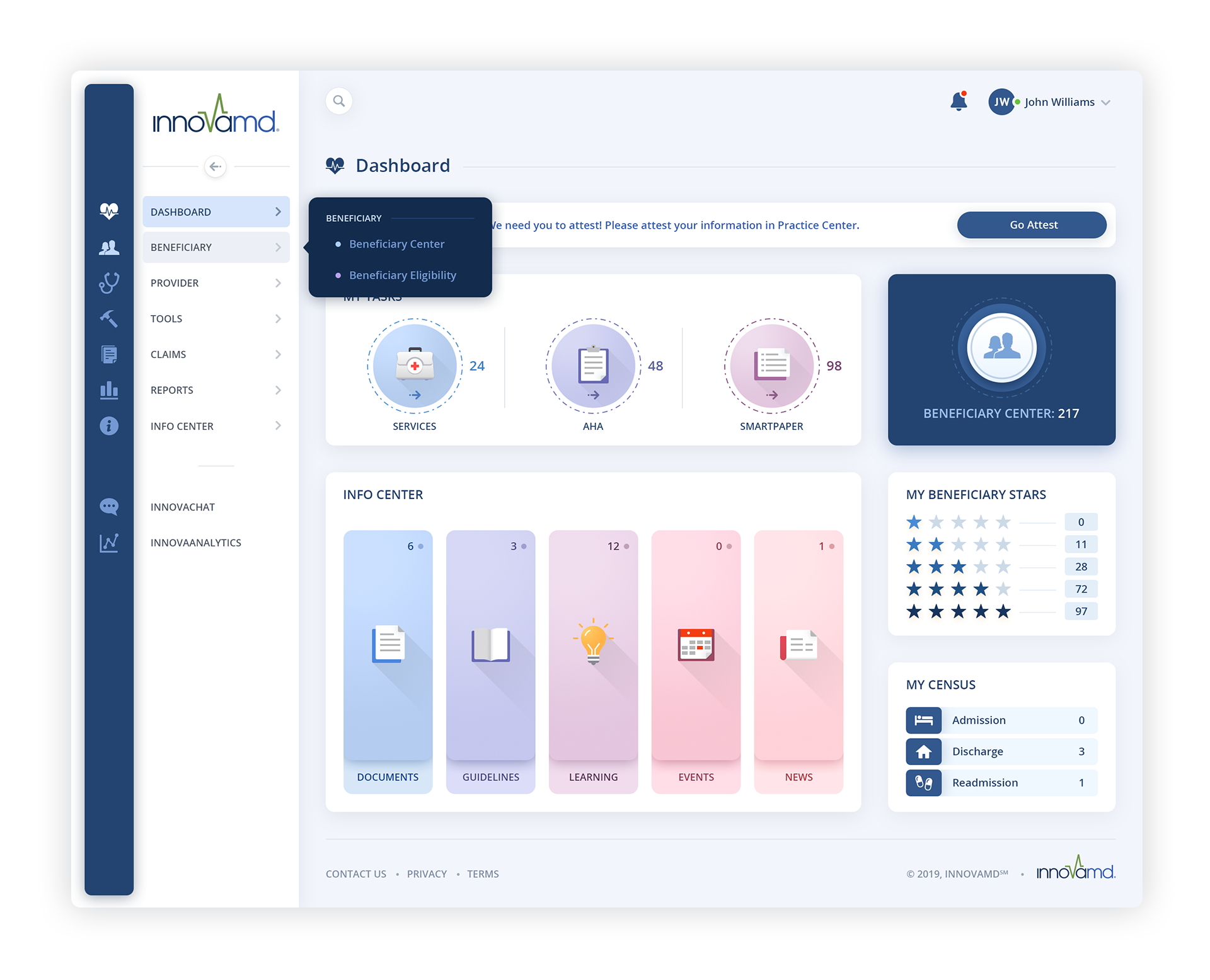 Below: Search + Search Results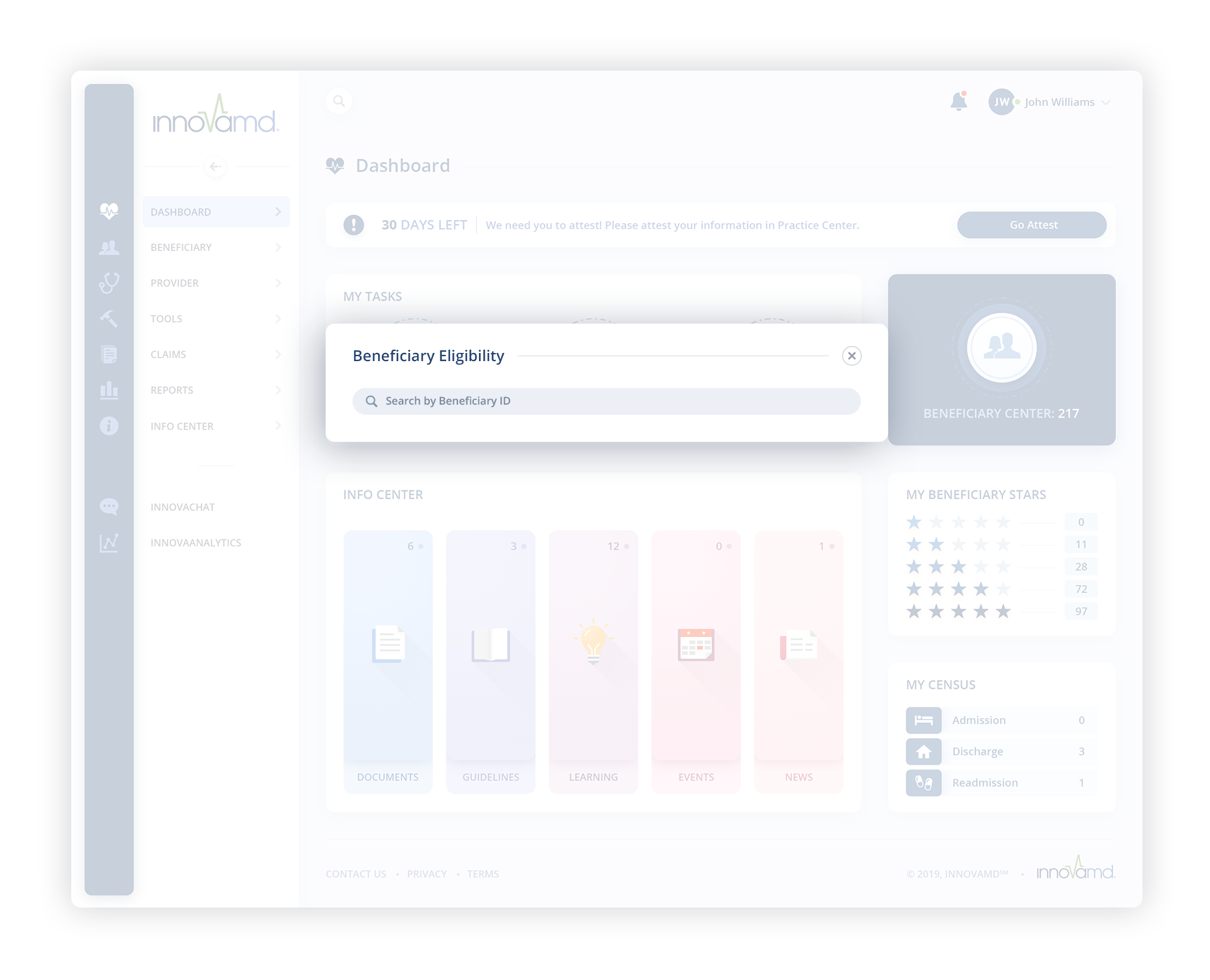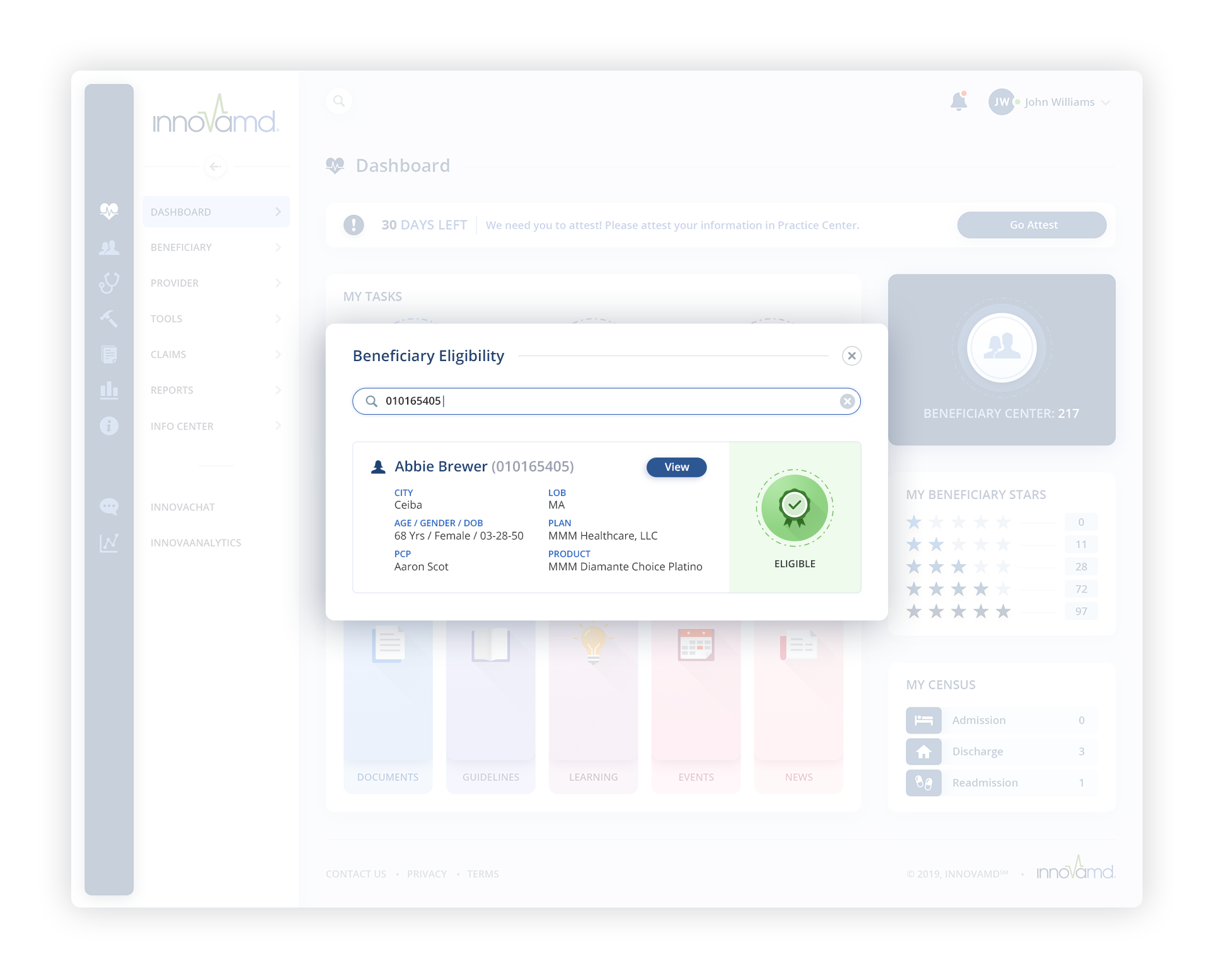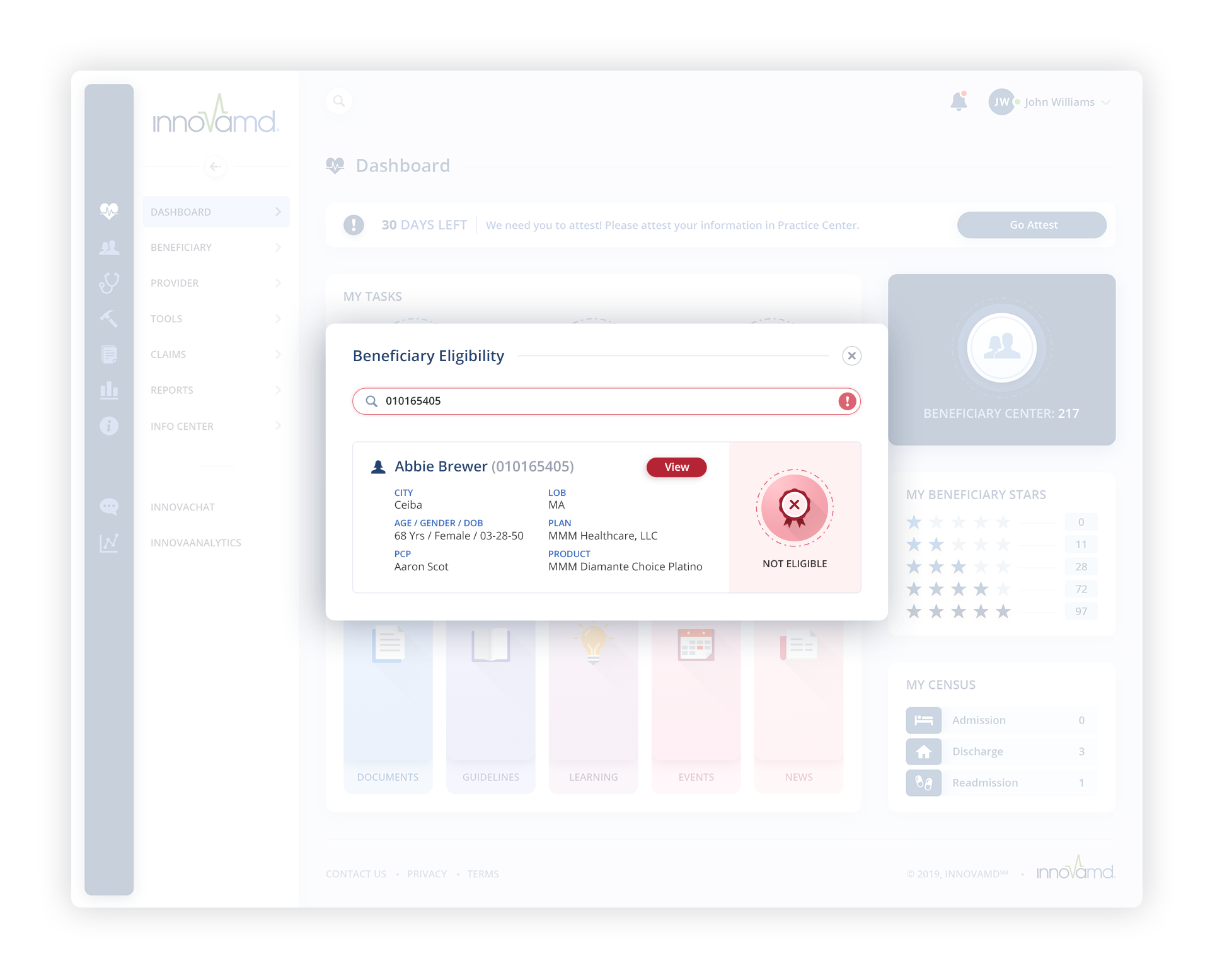 Beneficiary Details: Clinical Lab Results
You'll see utilized throughout the Beneficiary screens, a robust, secondary sidebar.

Because there was an entire, secondary navigation to position, along with pertinent user information, we felt the vertical space of a sidebar served as a great solution. The bar also pulls from the brand identity color scheme while using chromatic bullets for sub-navigation entries.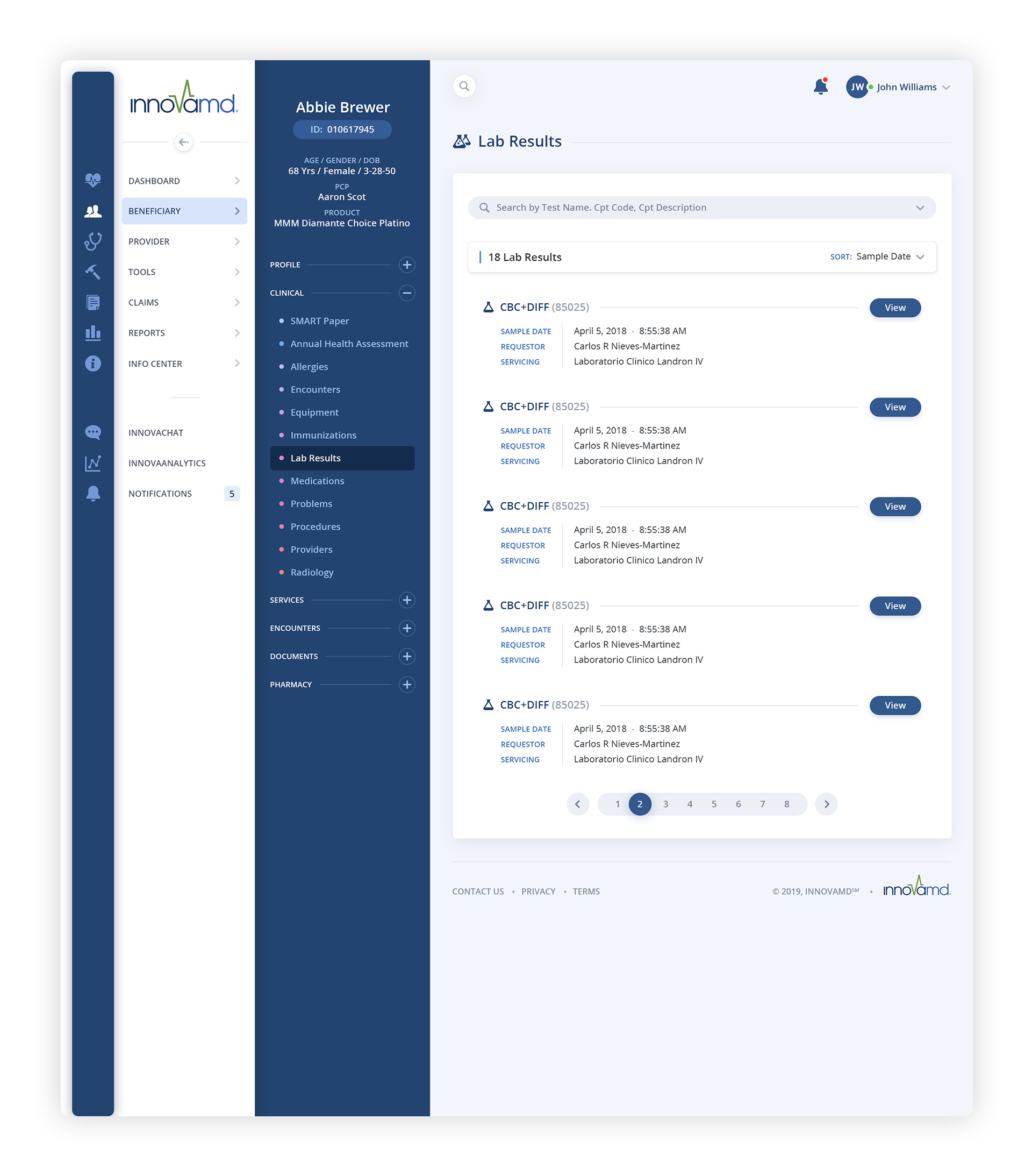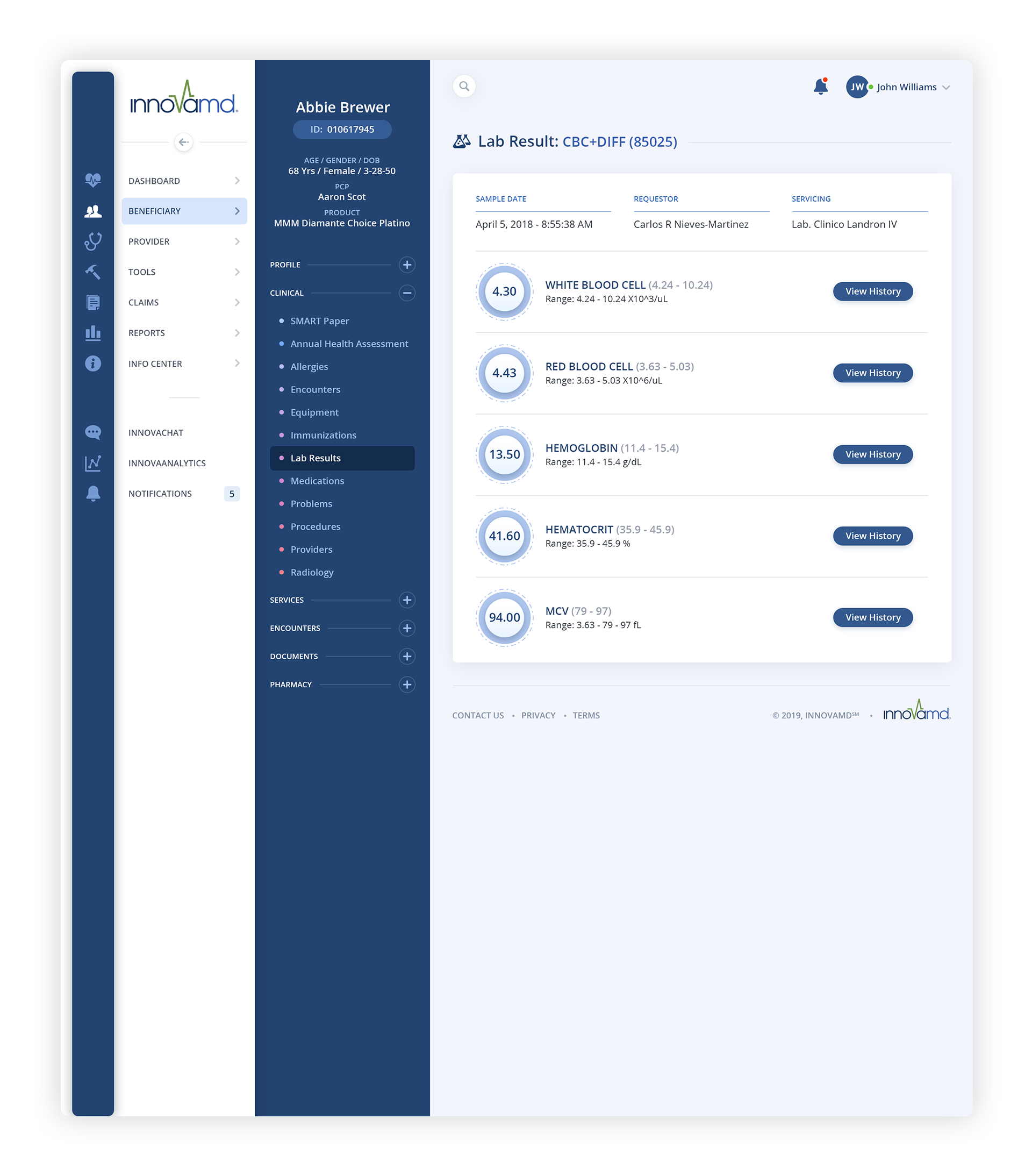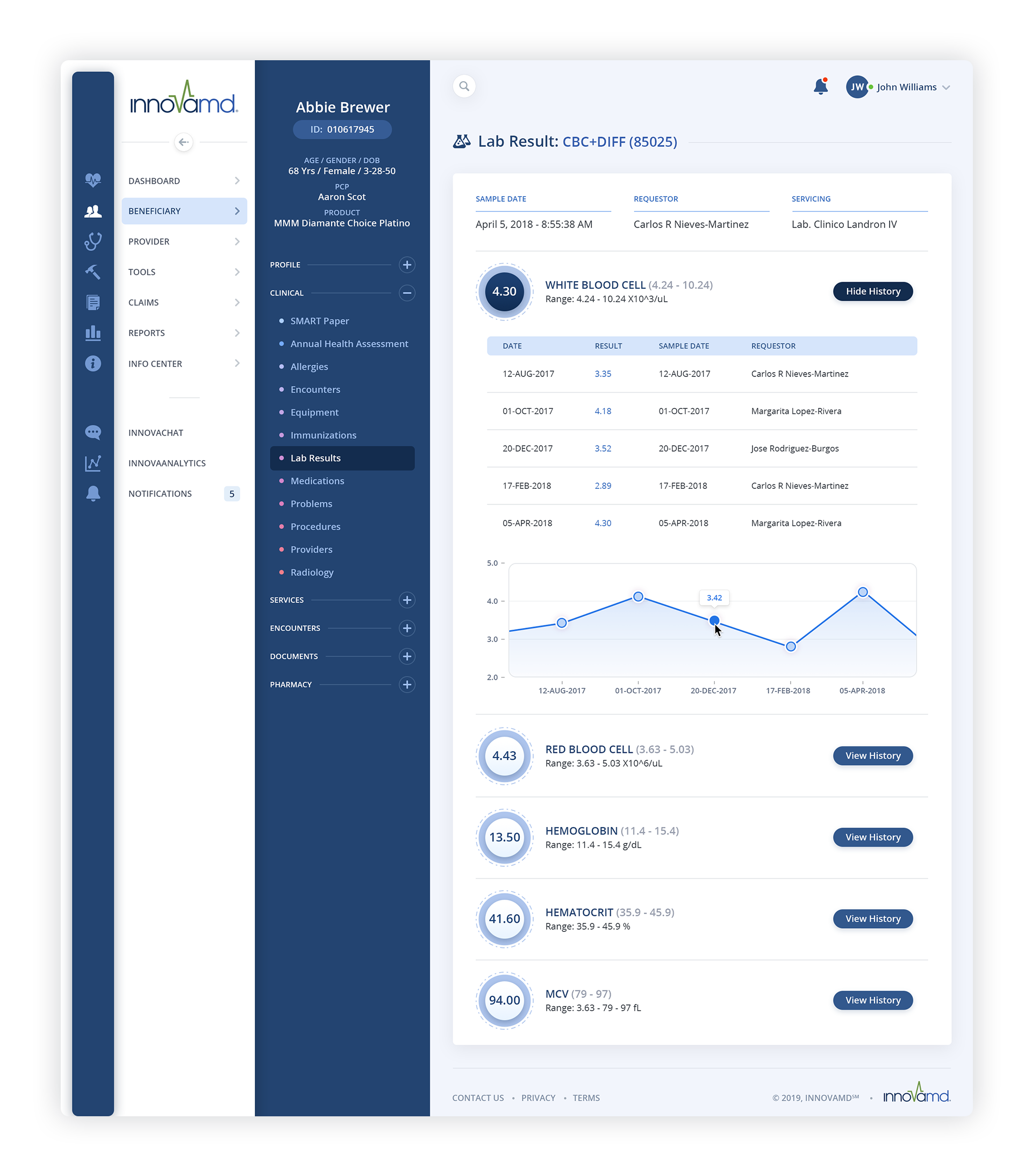 Beneficiary Details: Services
The Main page and the subsequent Service Summary Modals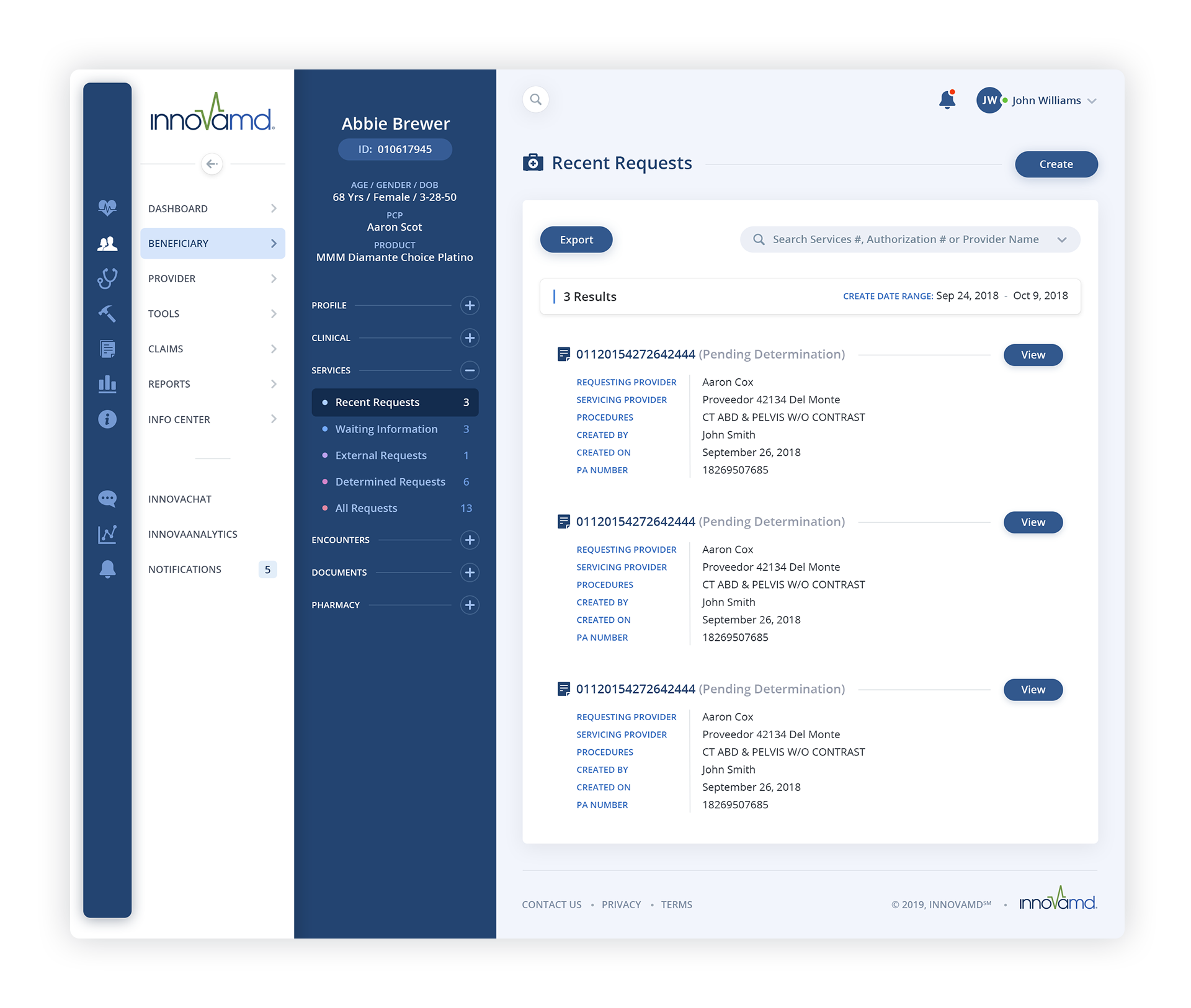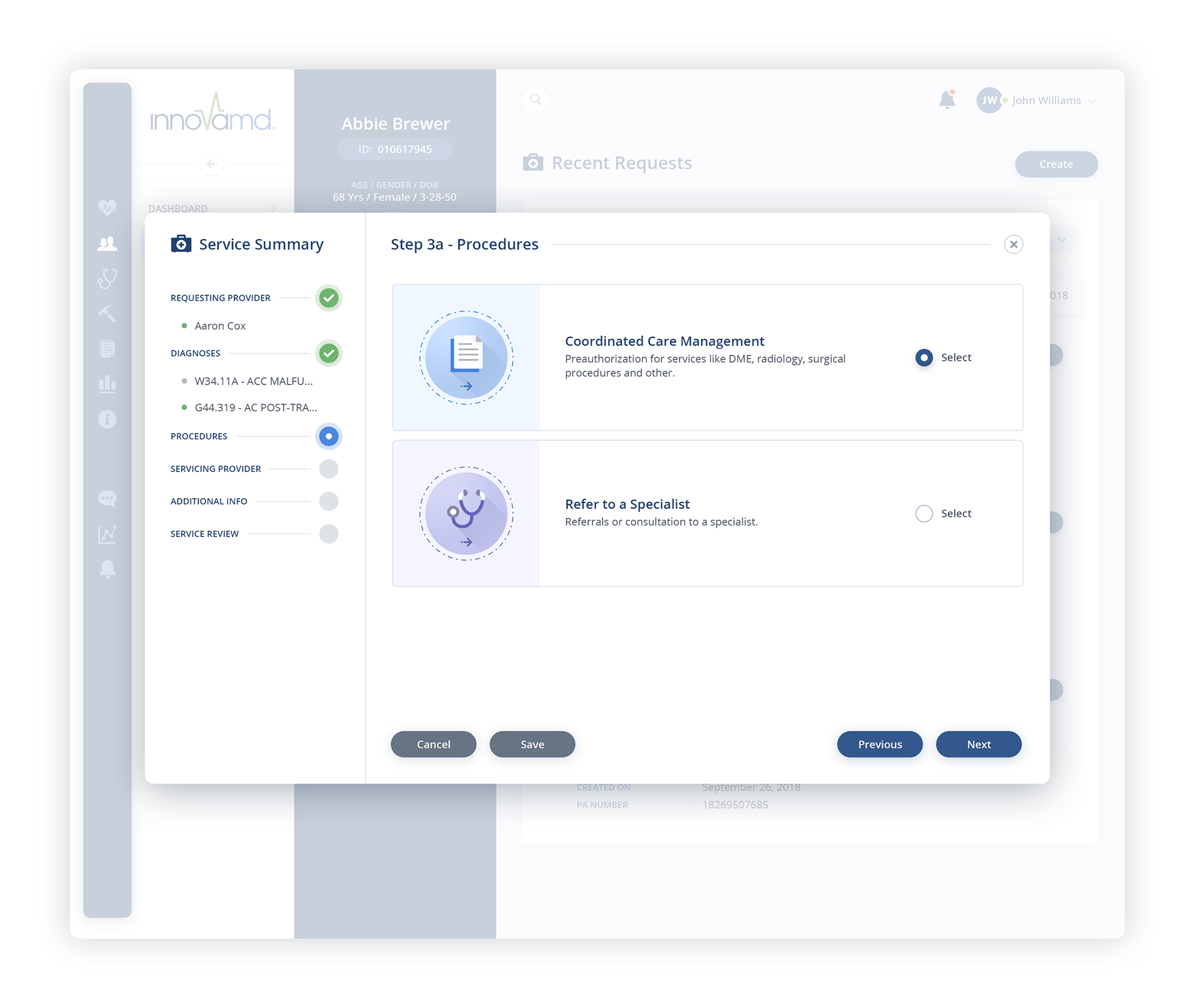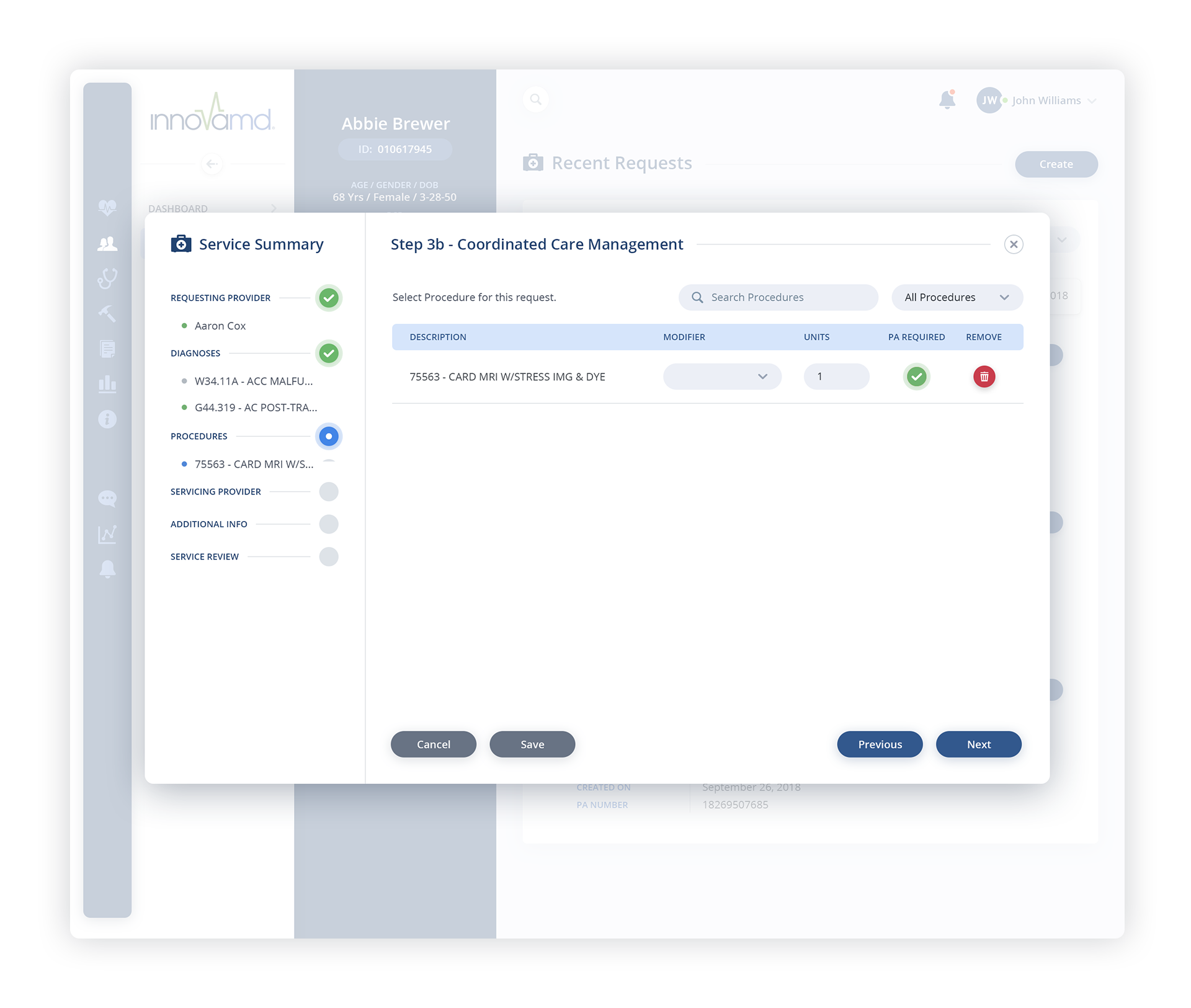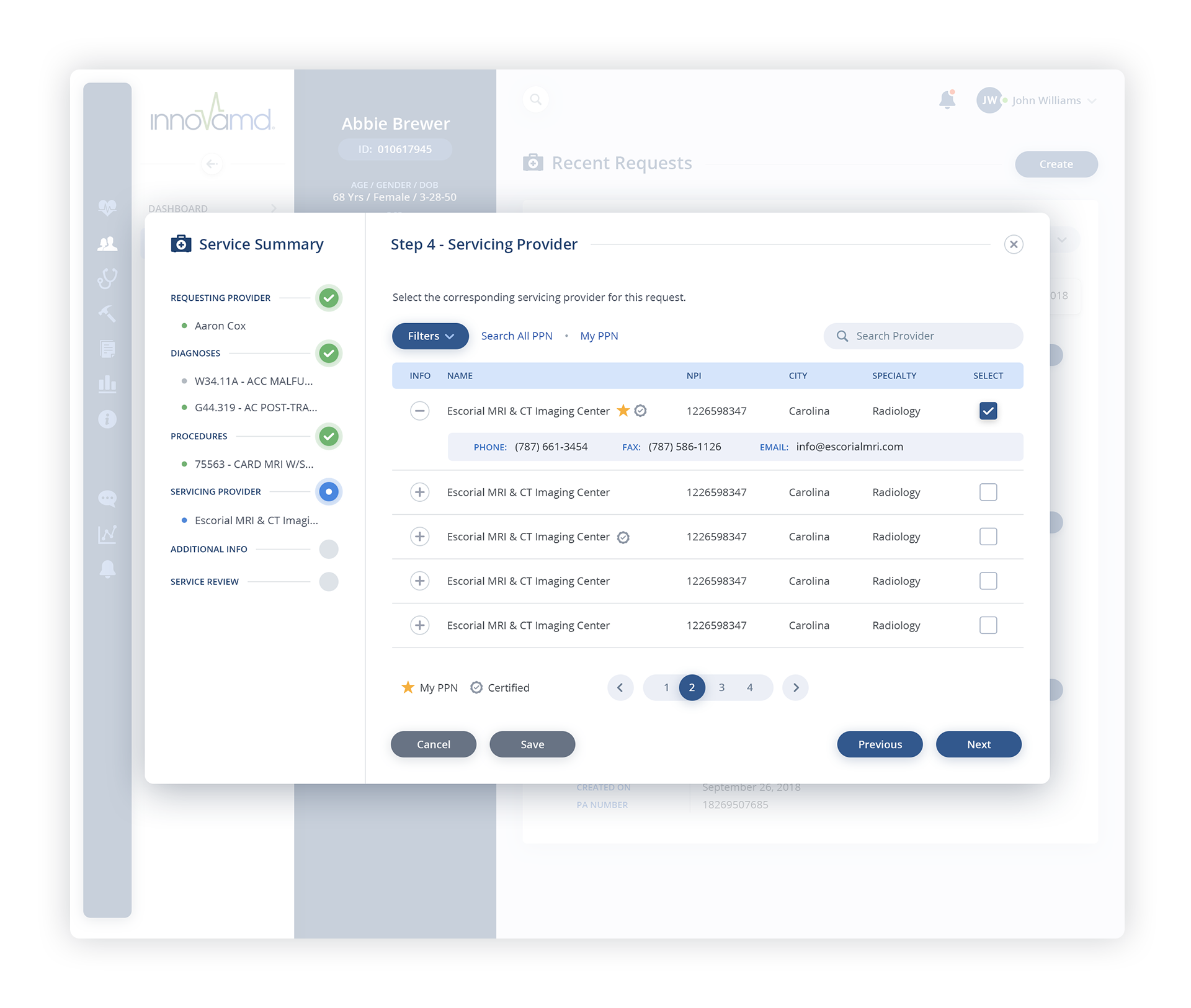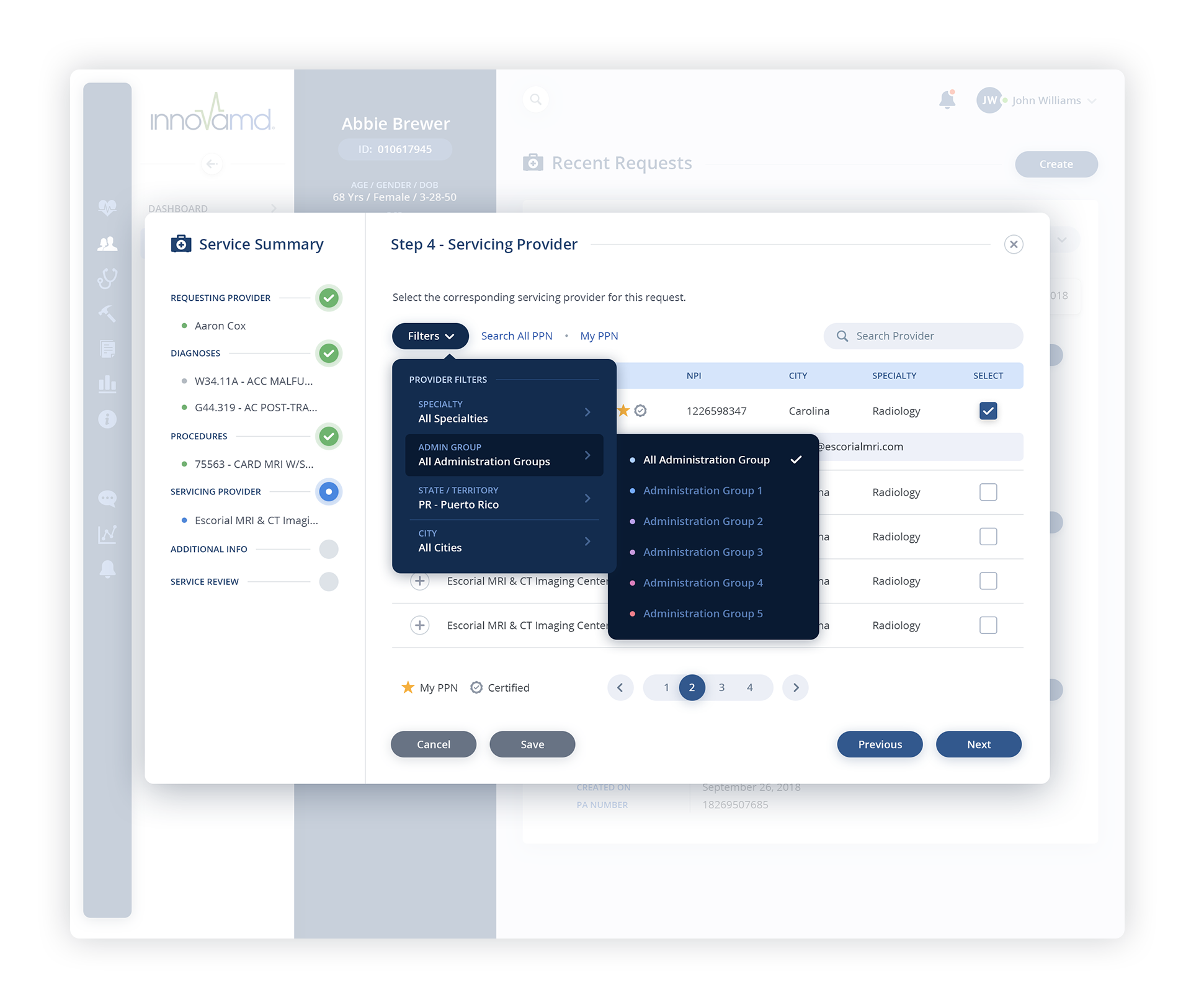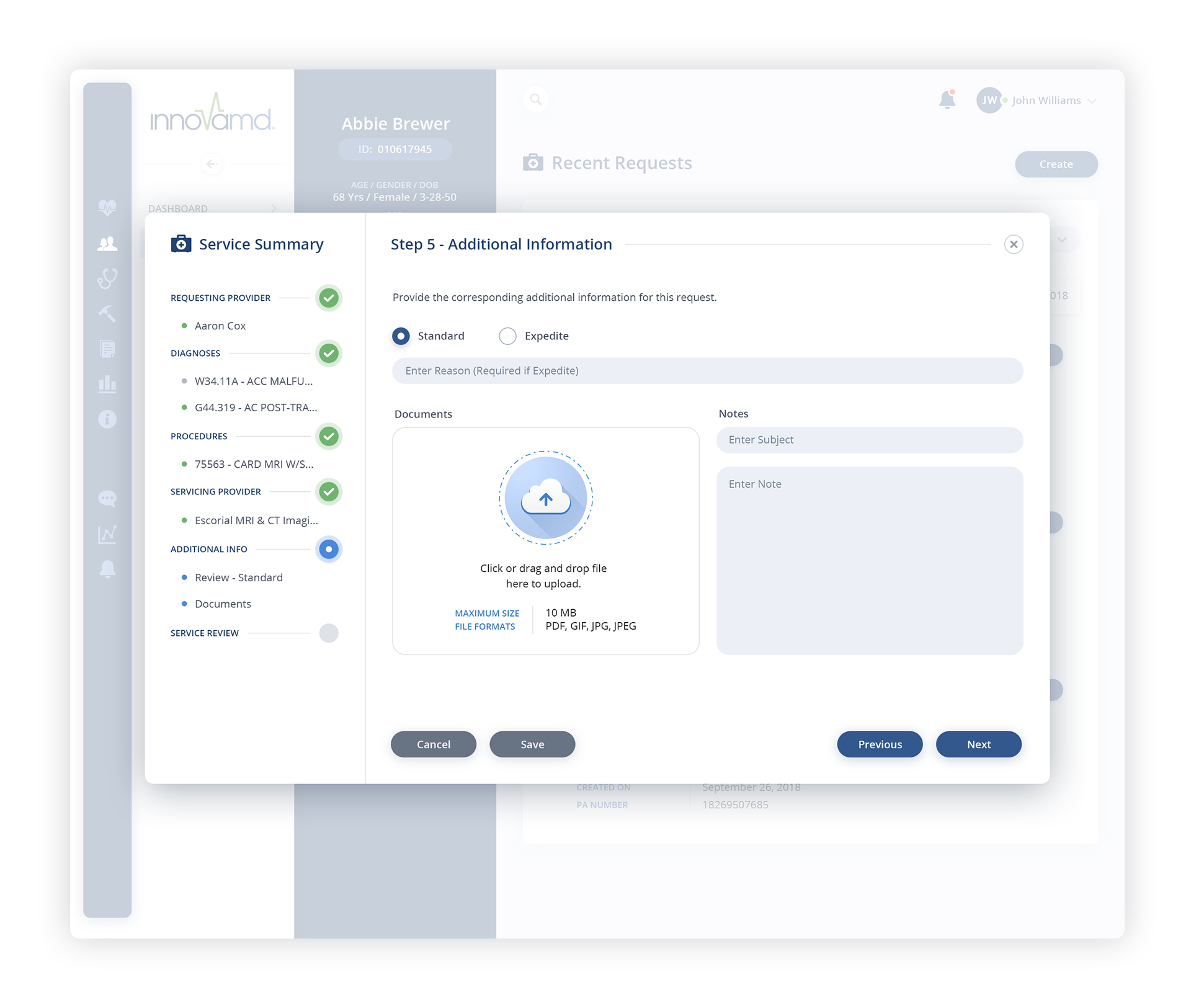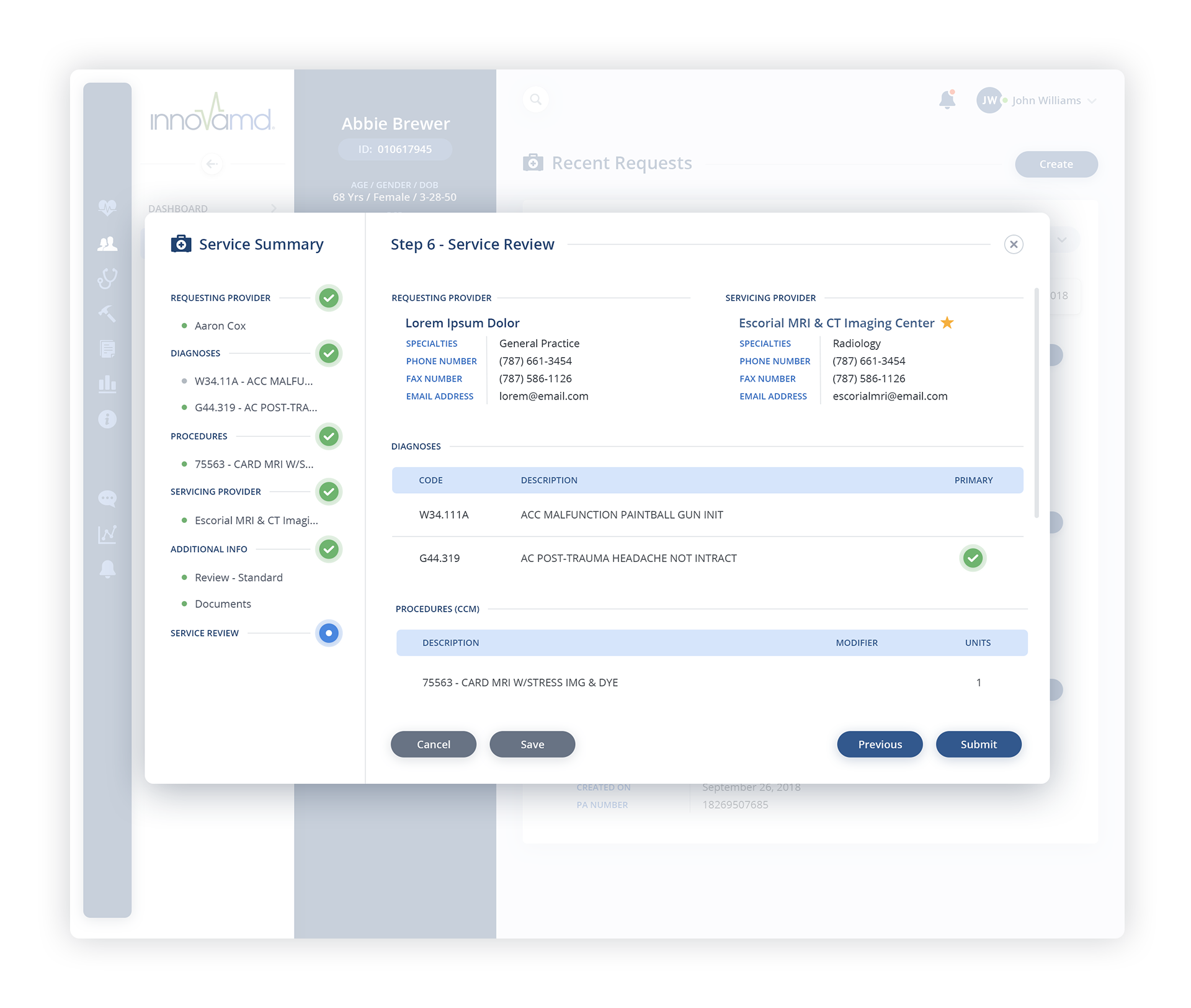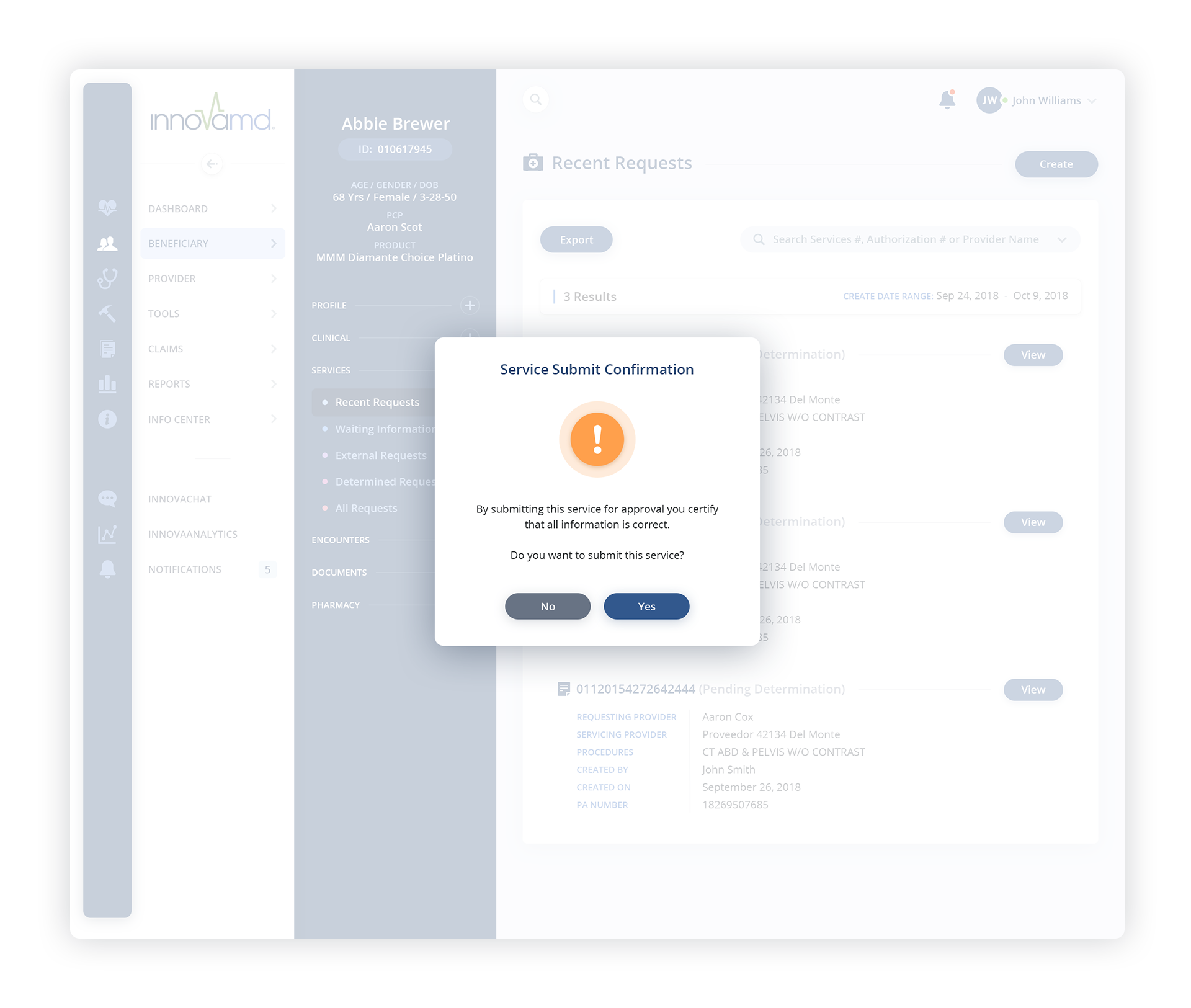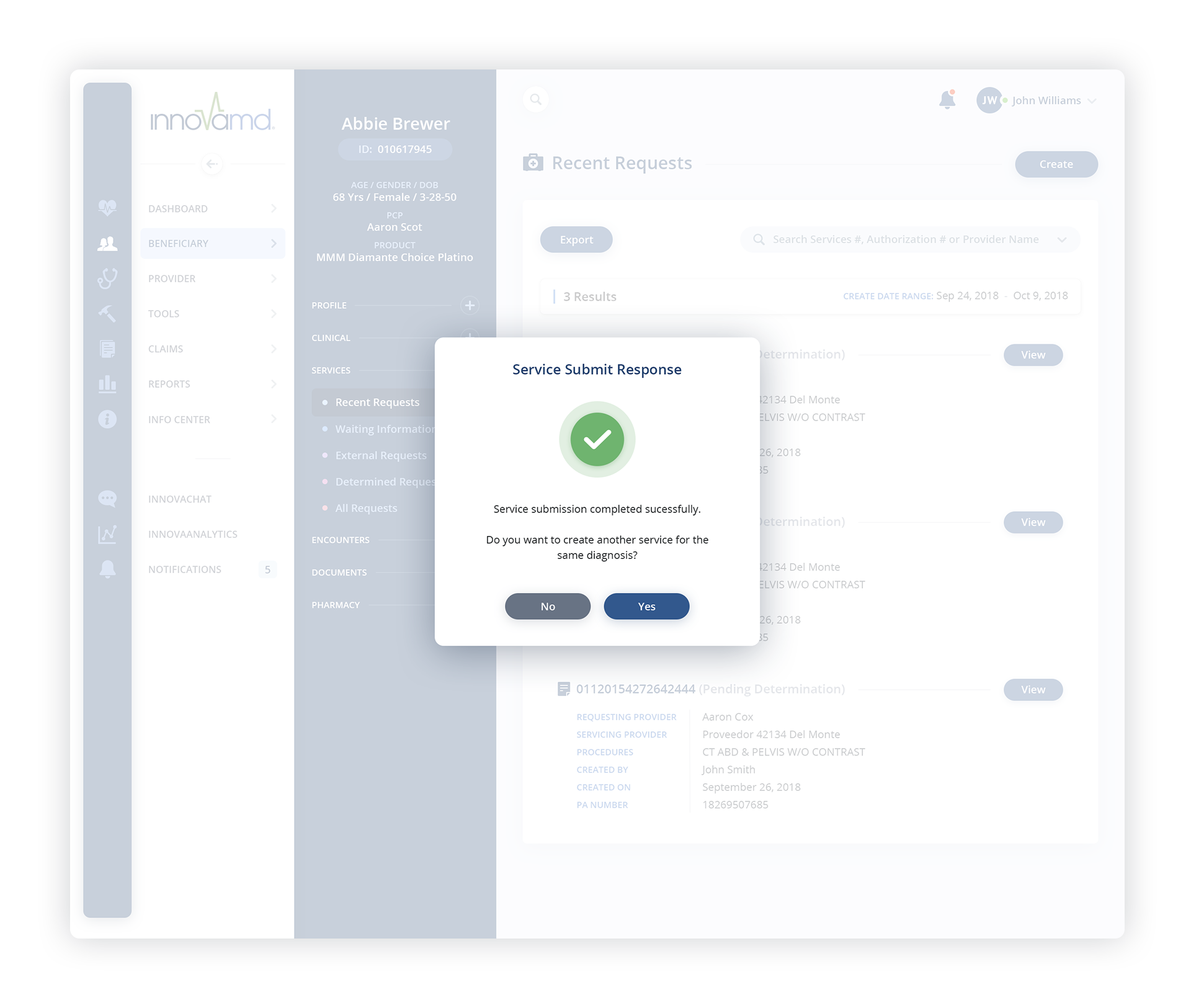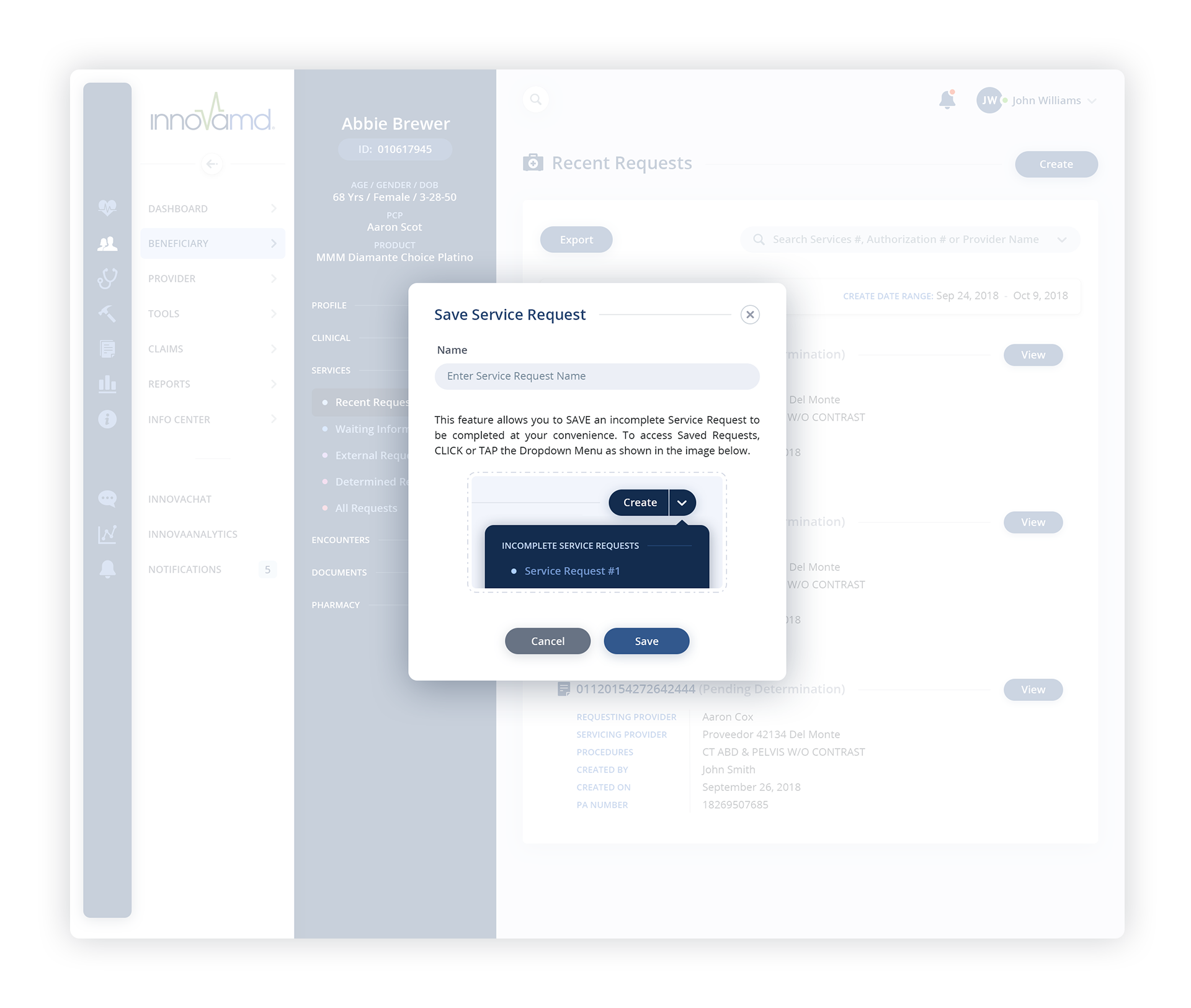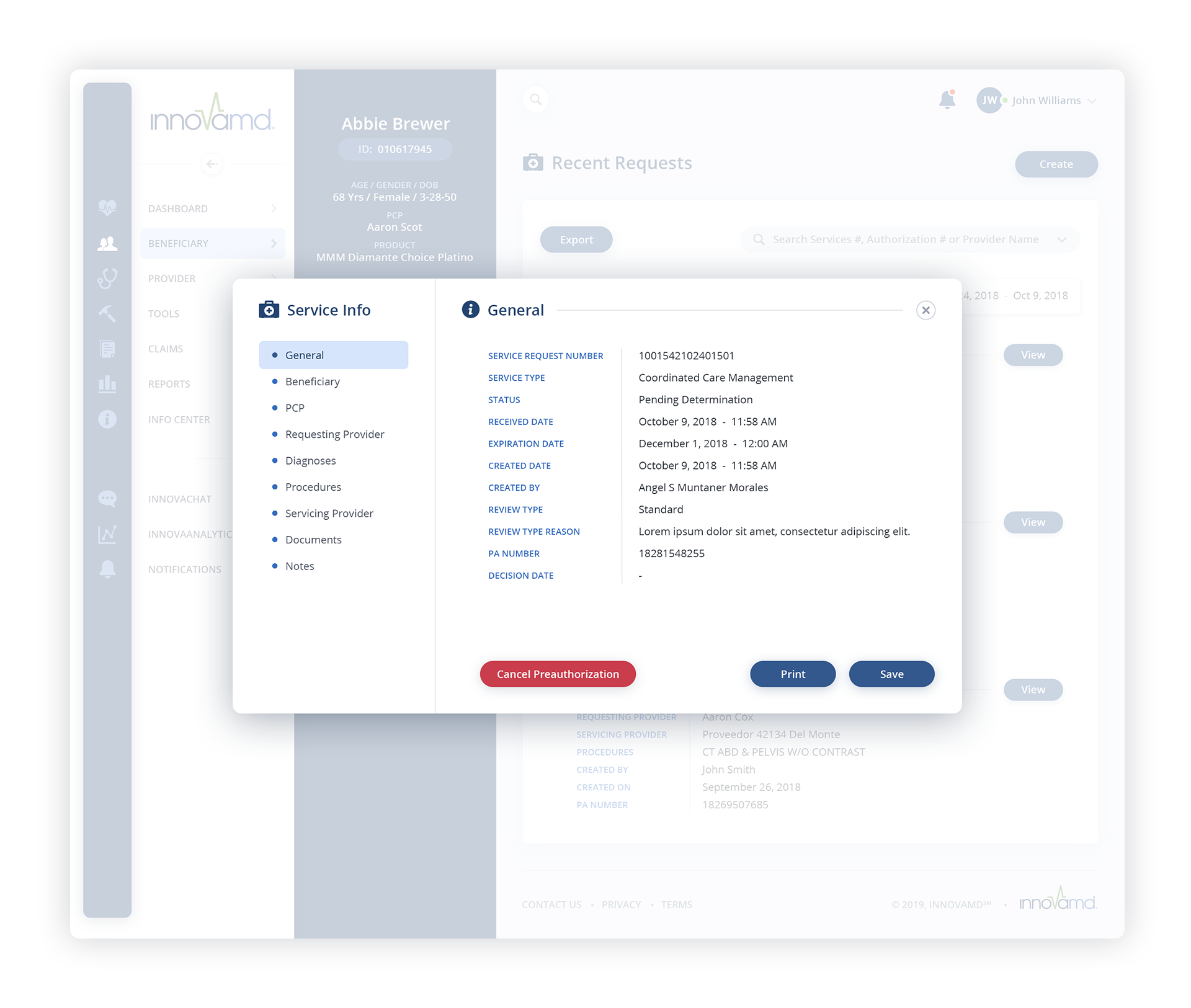 Beneficiary Details: Documents
+ Documents Center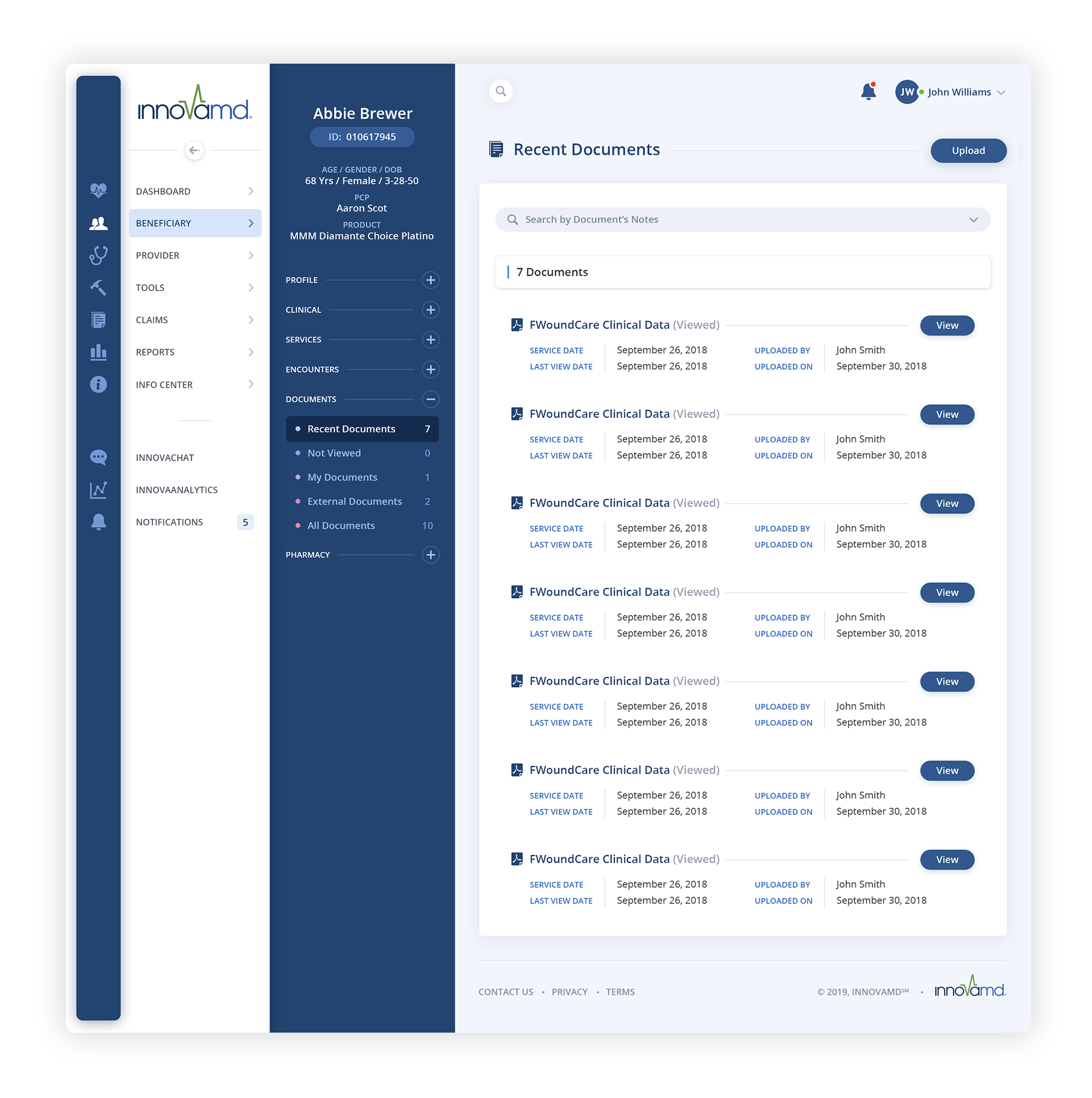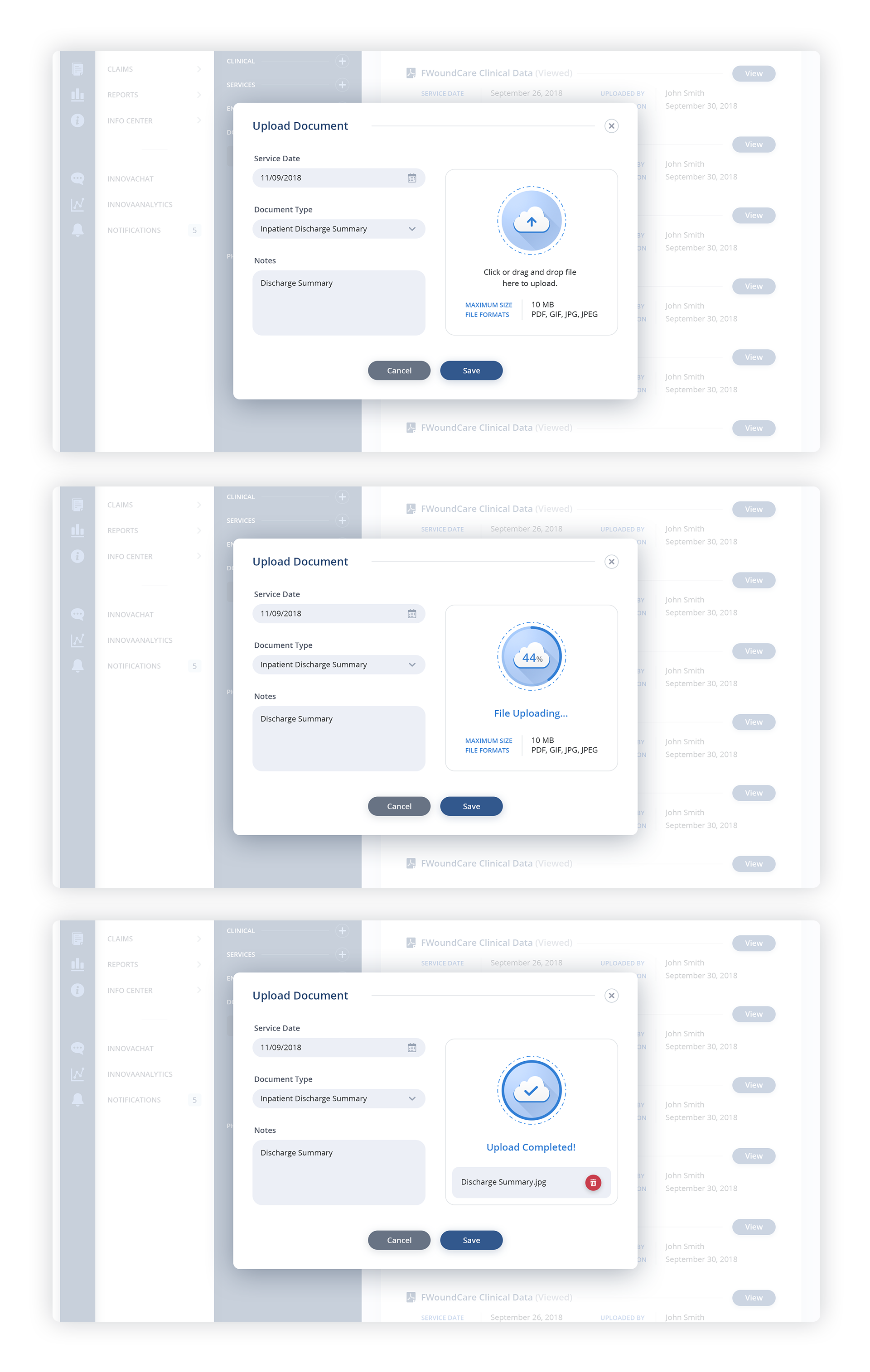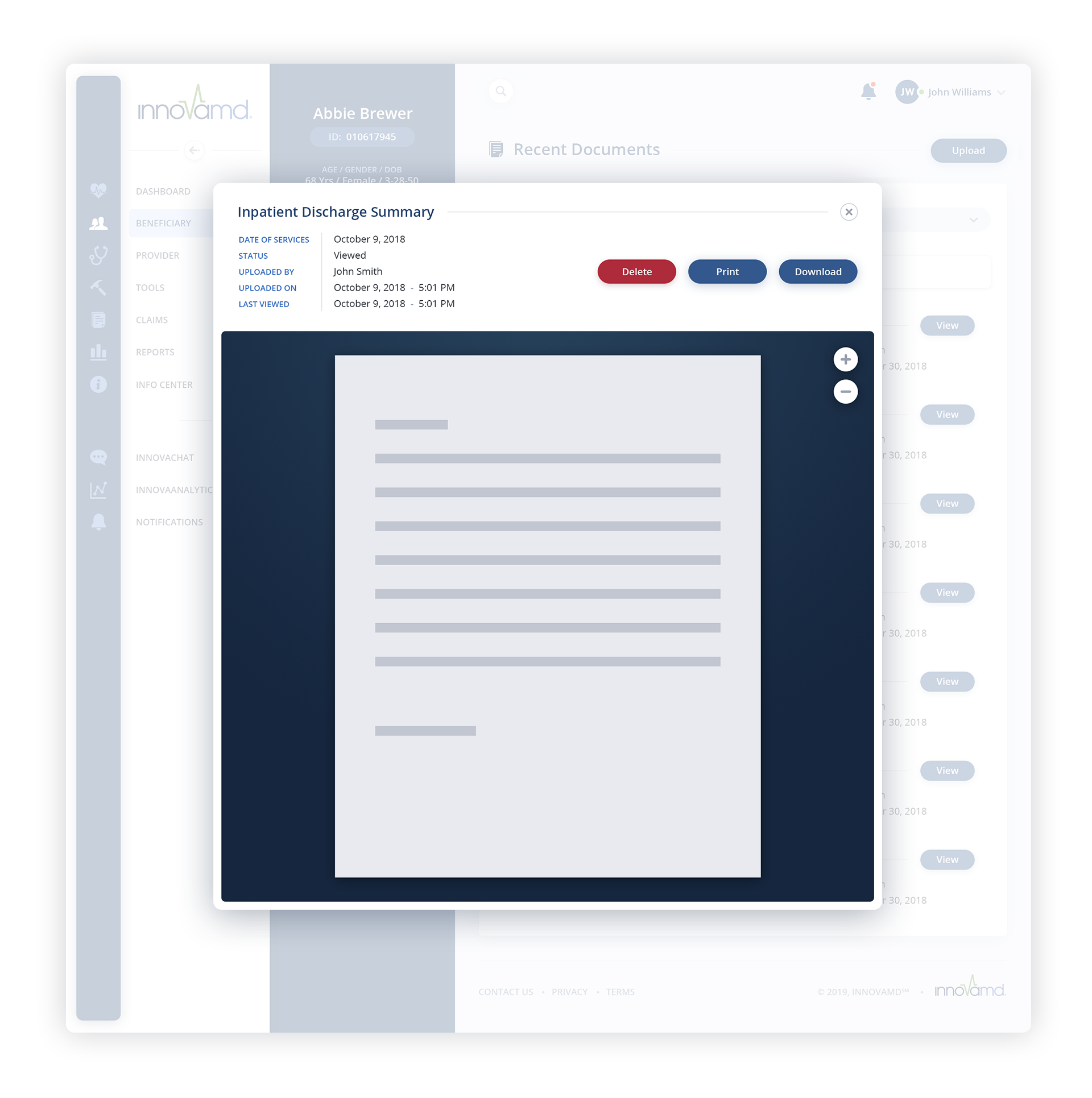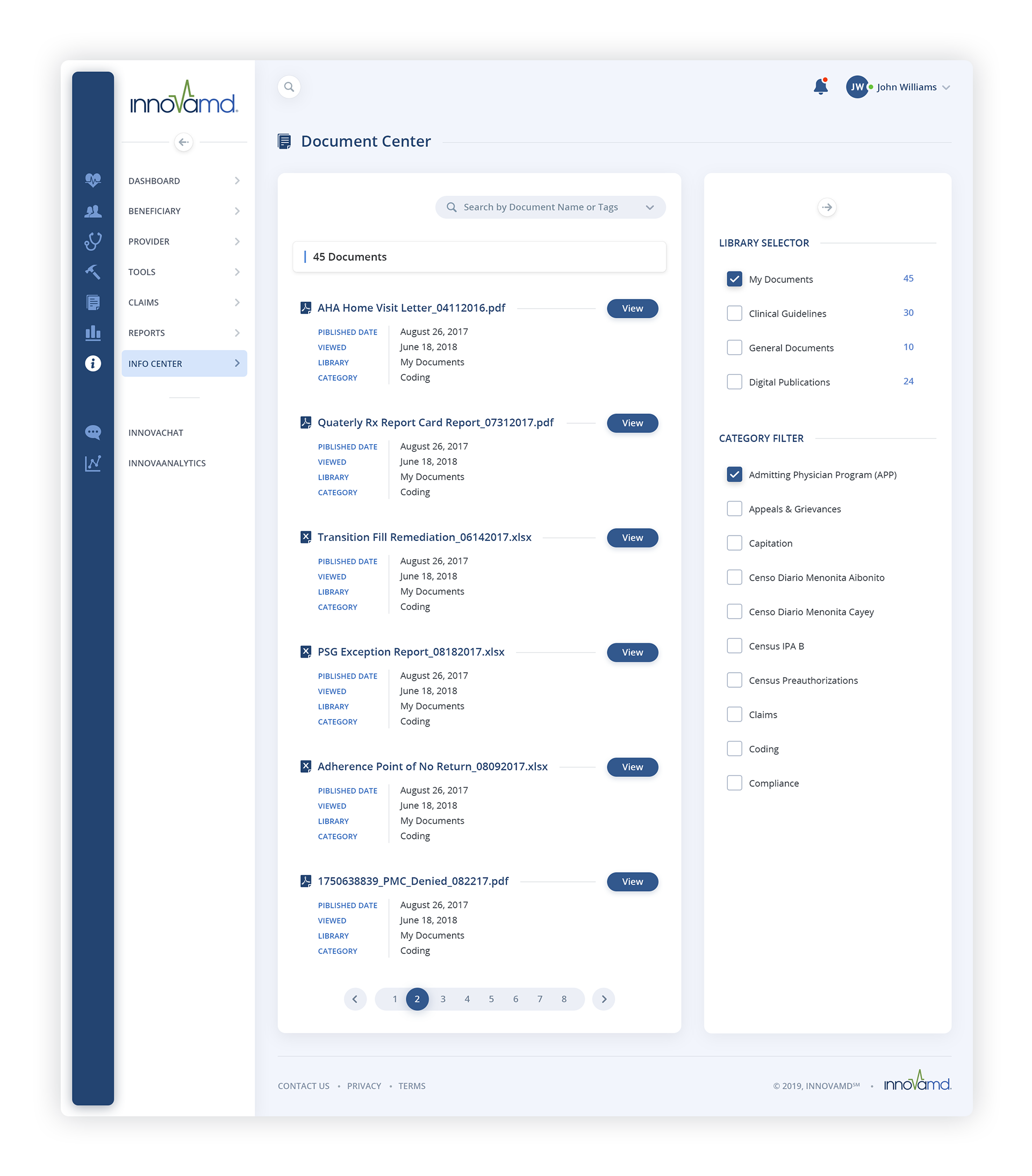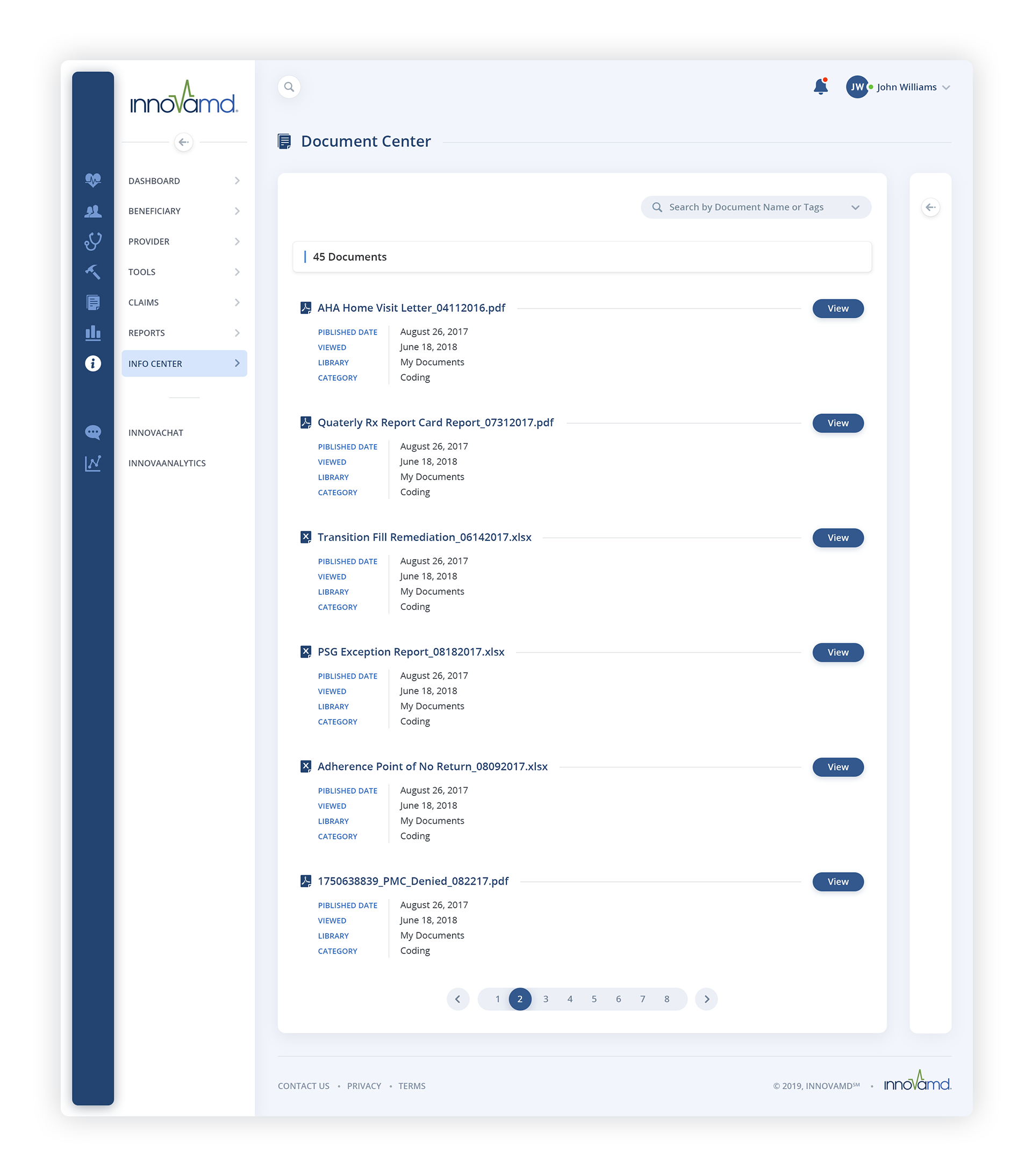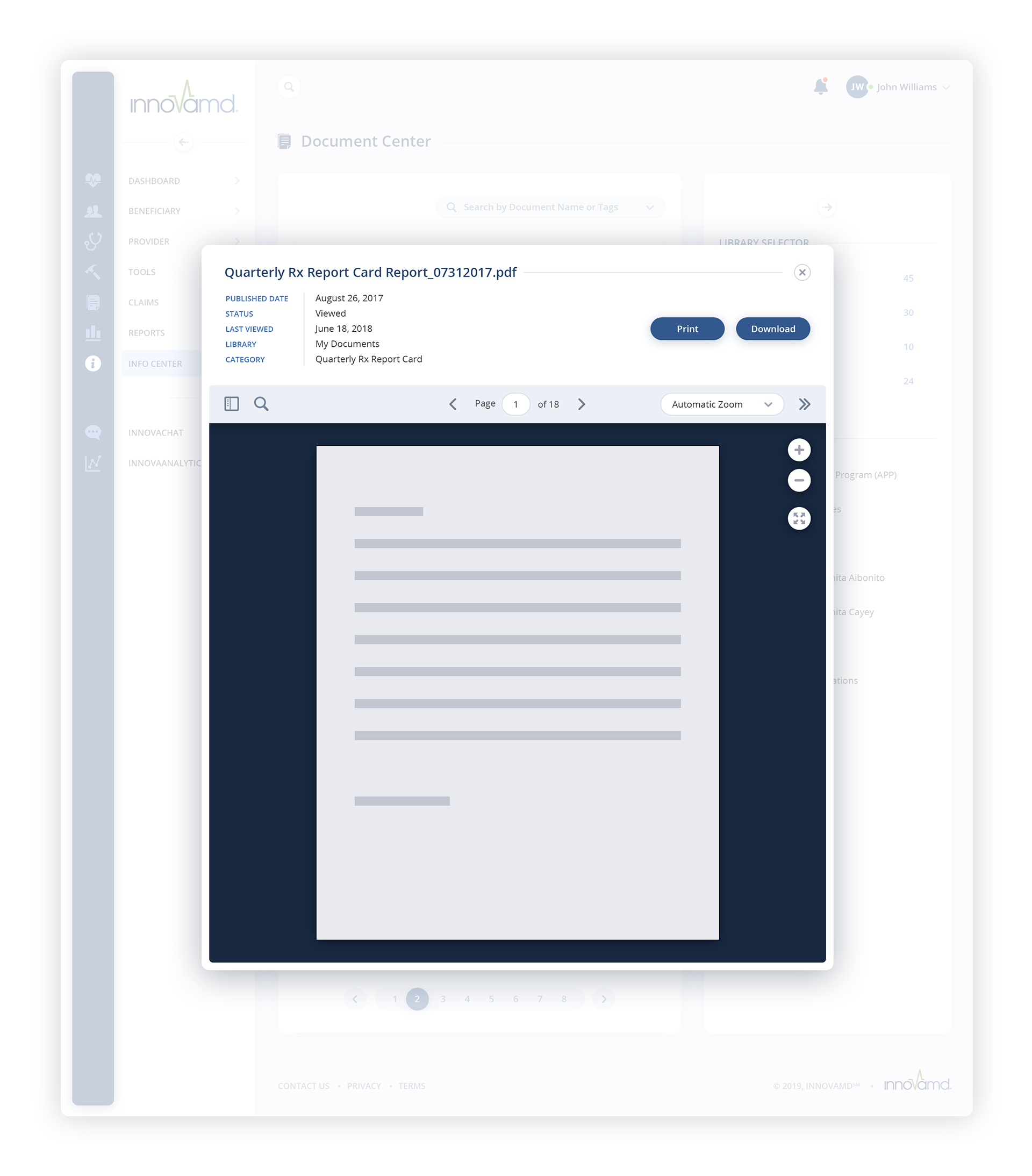 Beneficiary Details: Clinical SMART Paper + Profile  + Census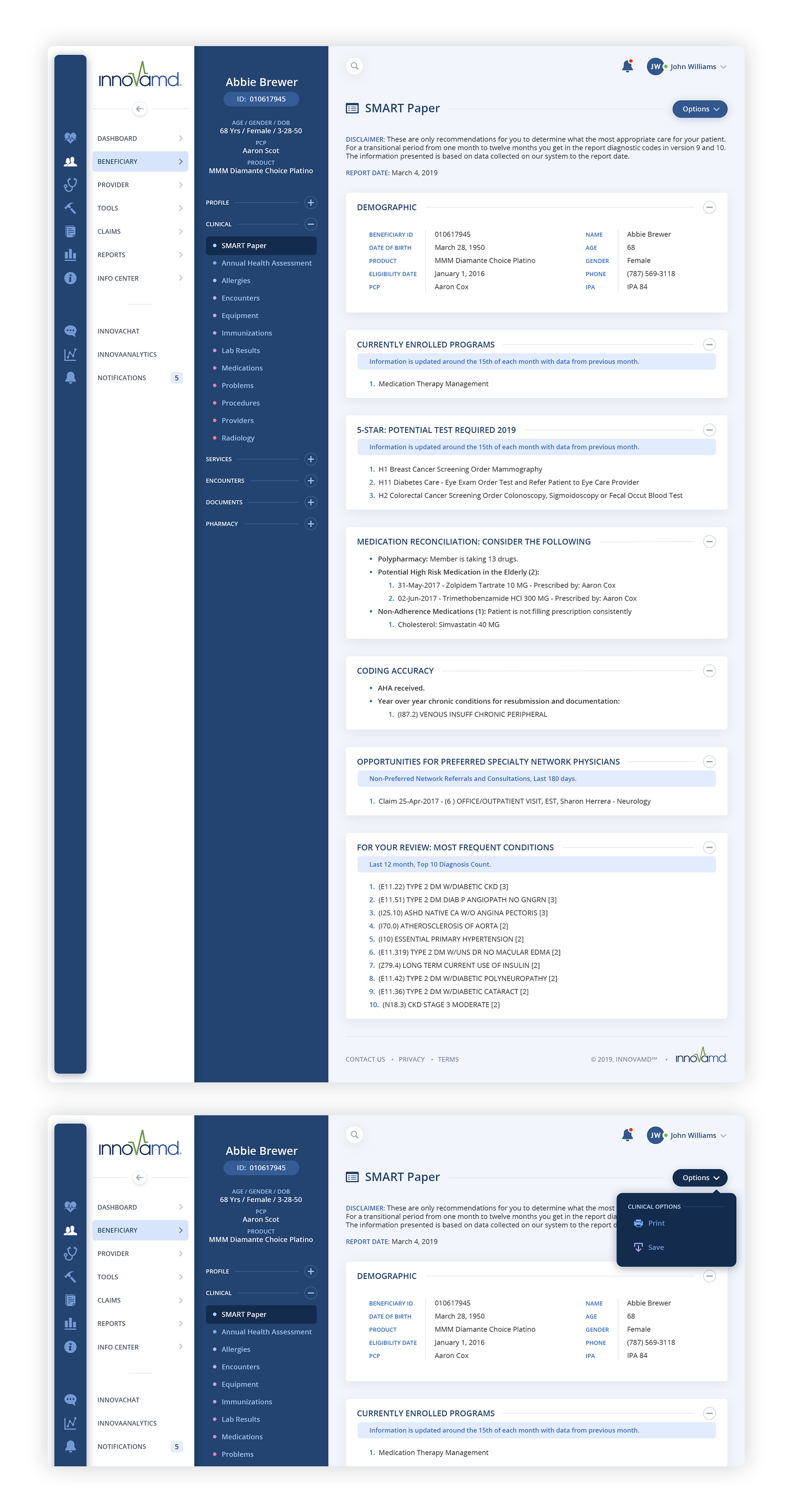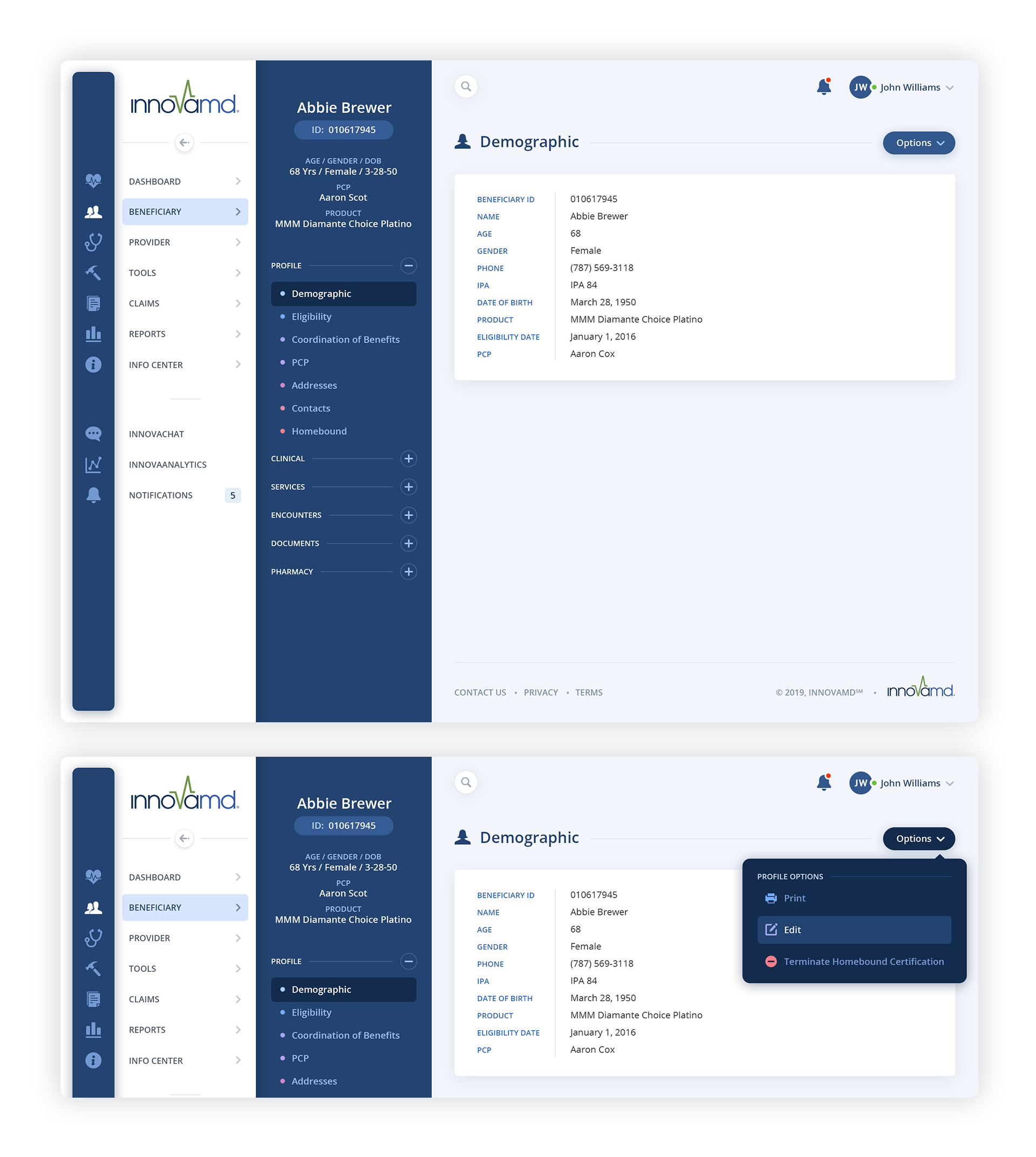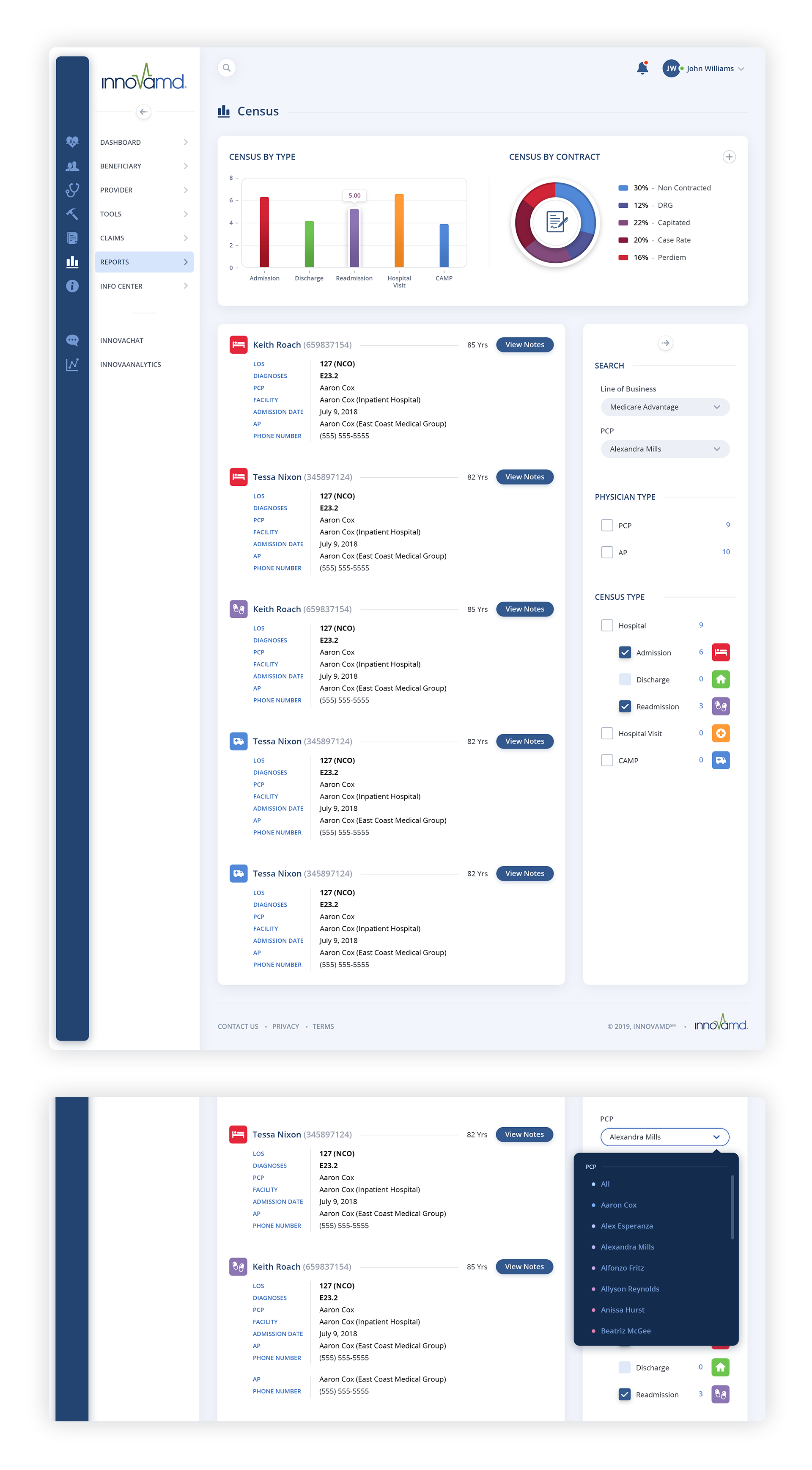 Beneficiary Center + Practice Center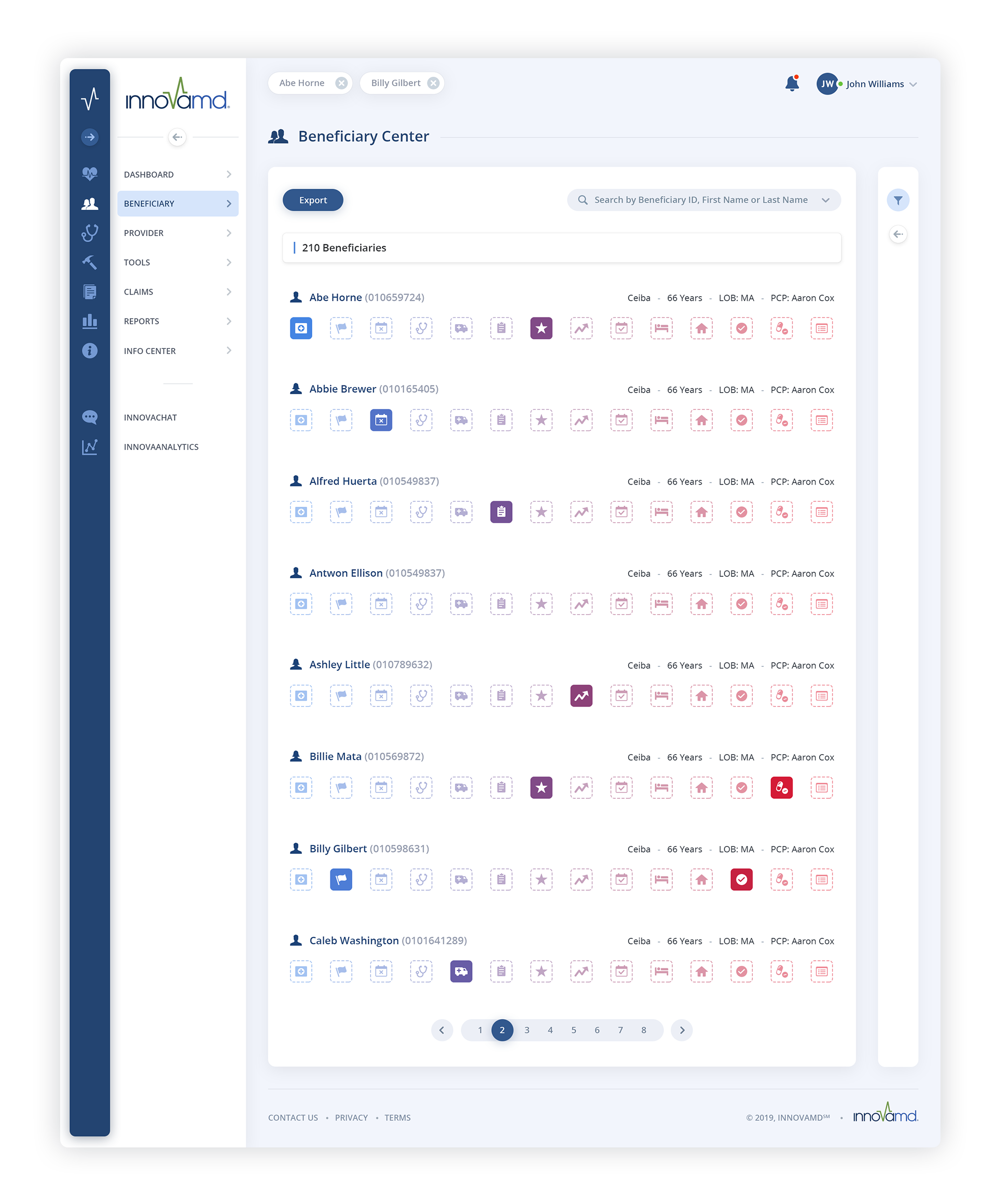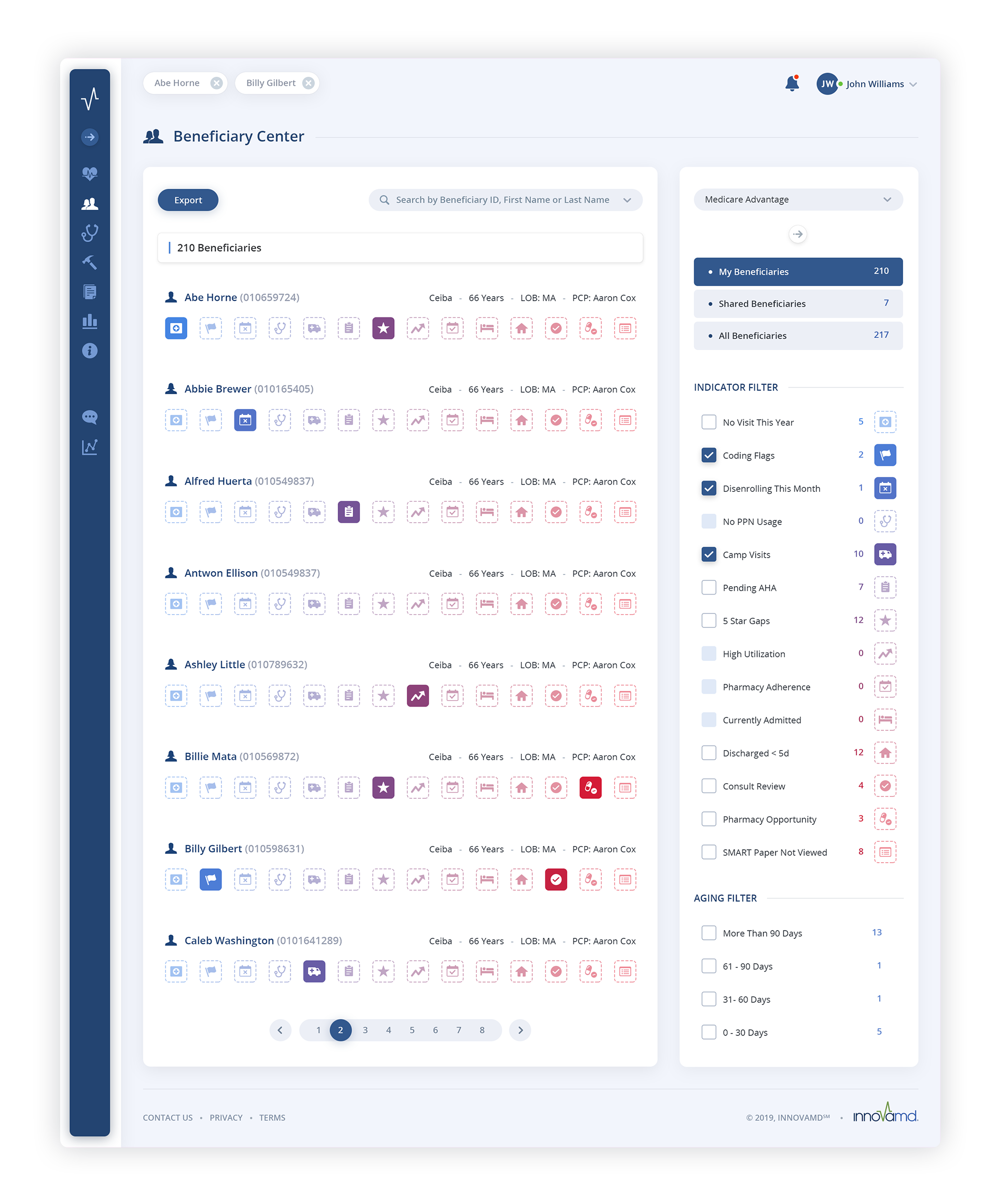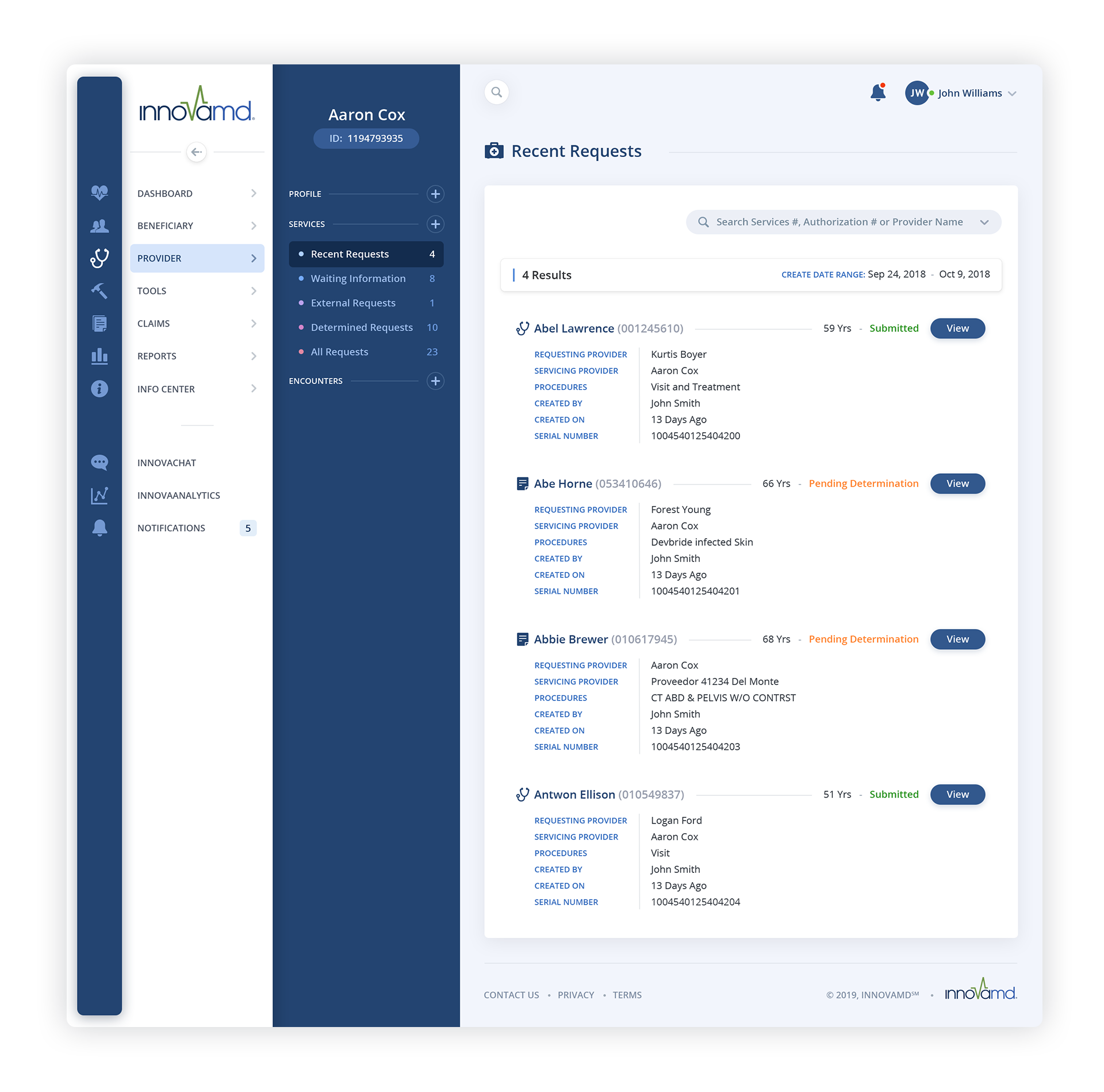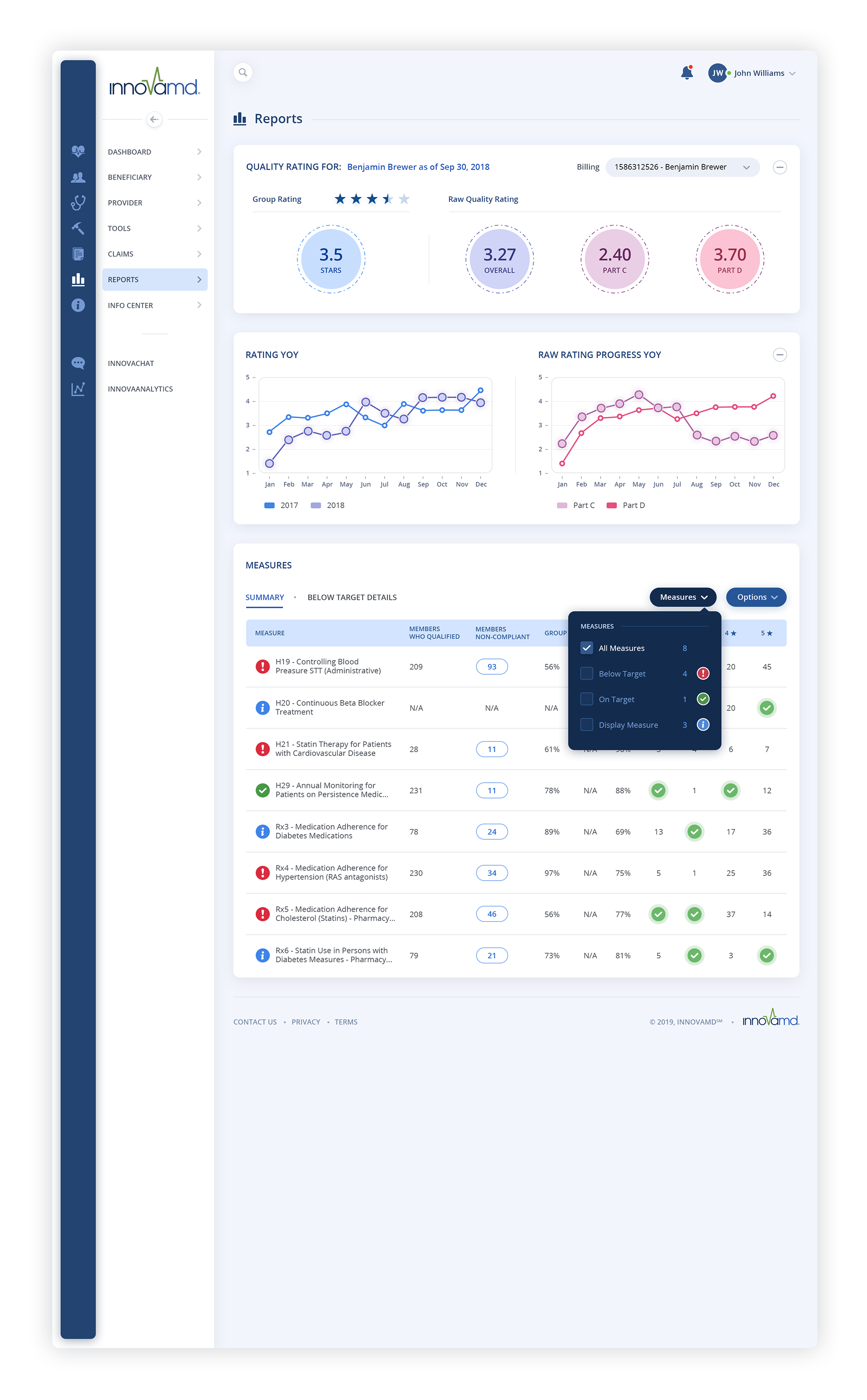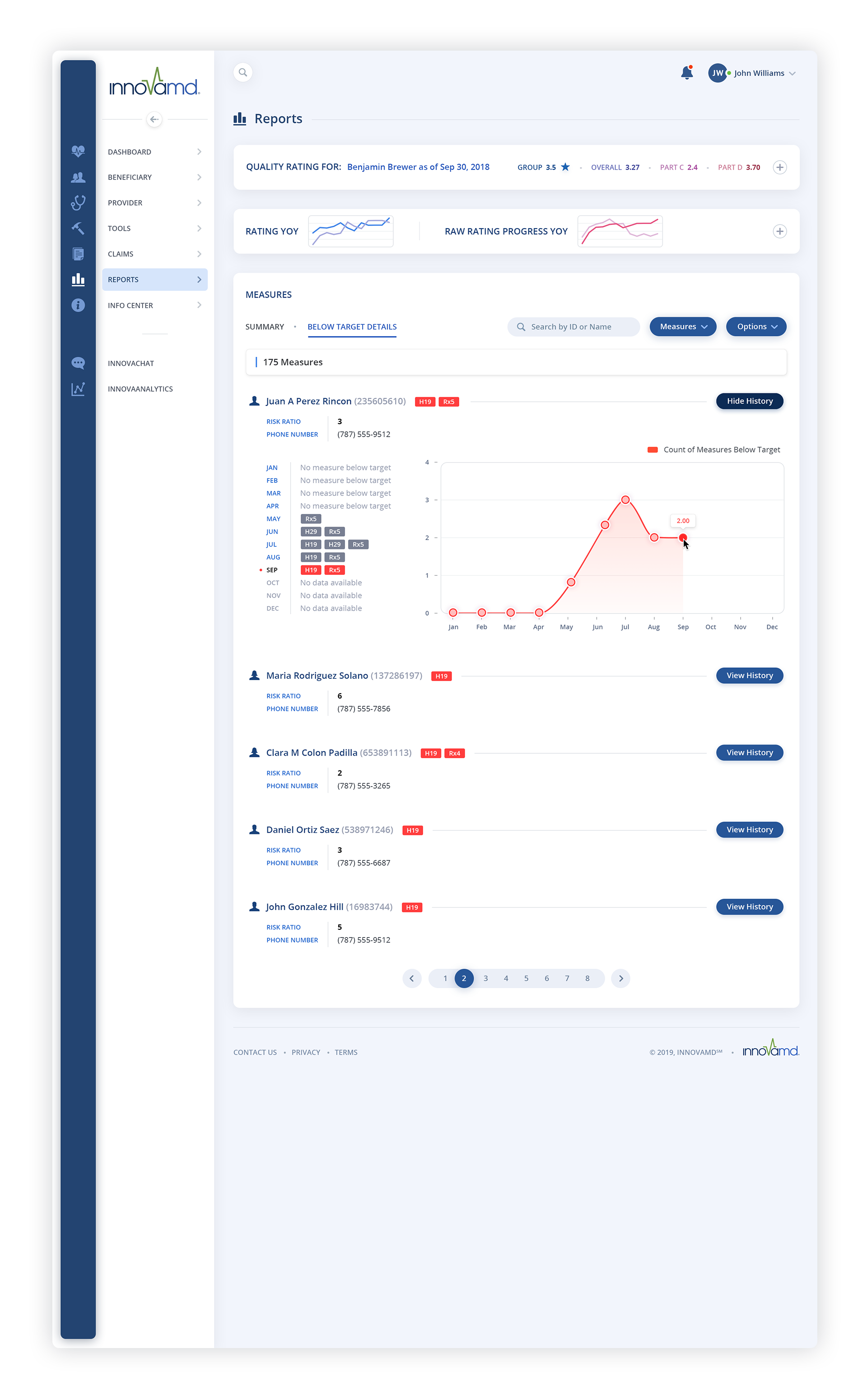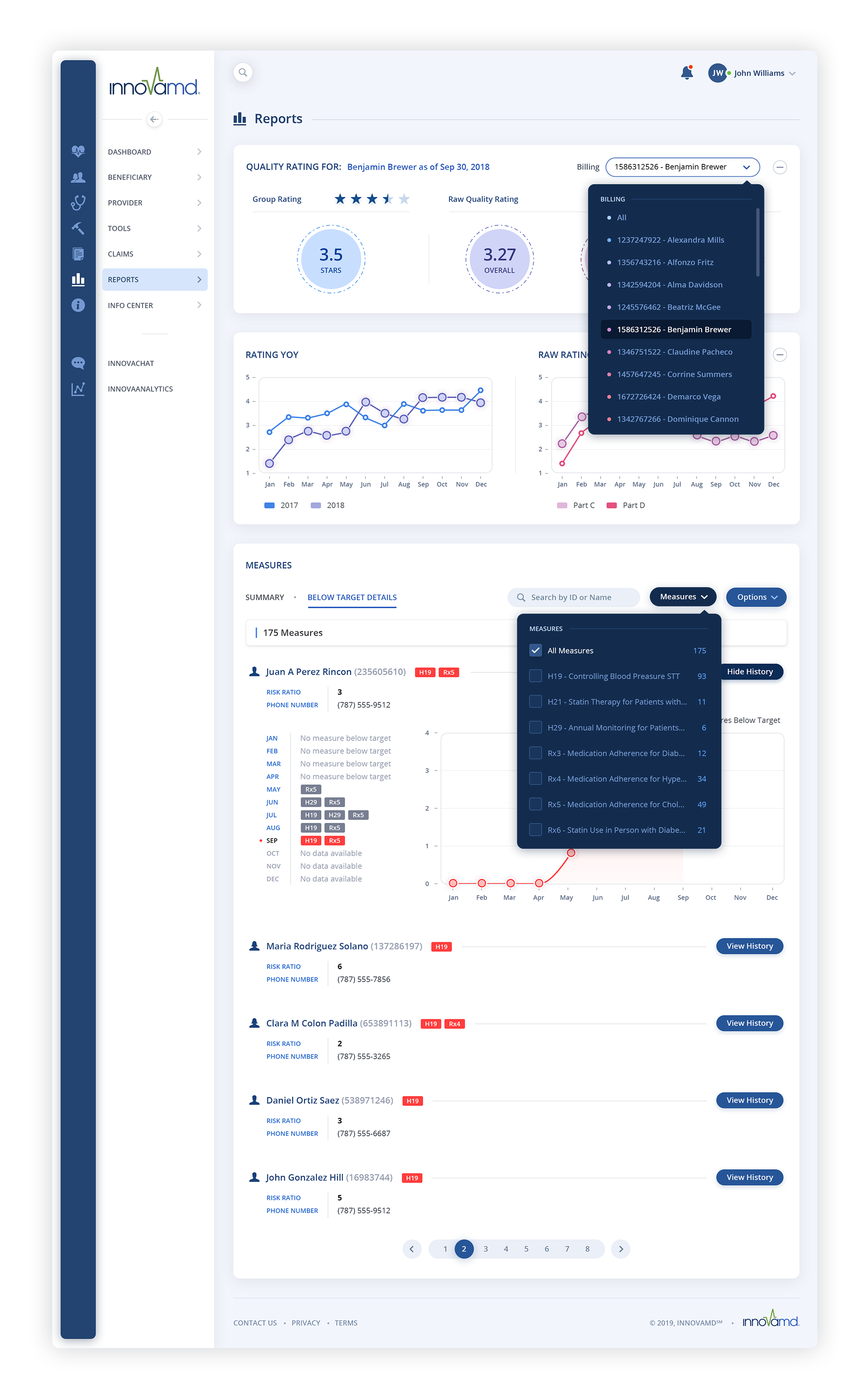 Profile Menu: User Delegates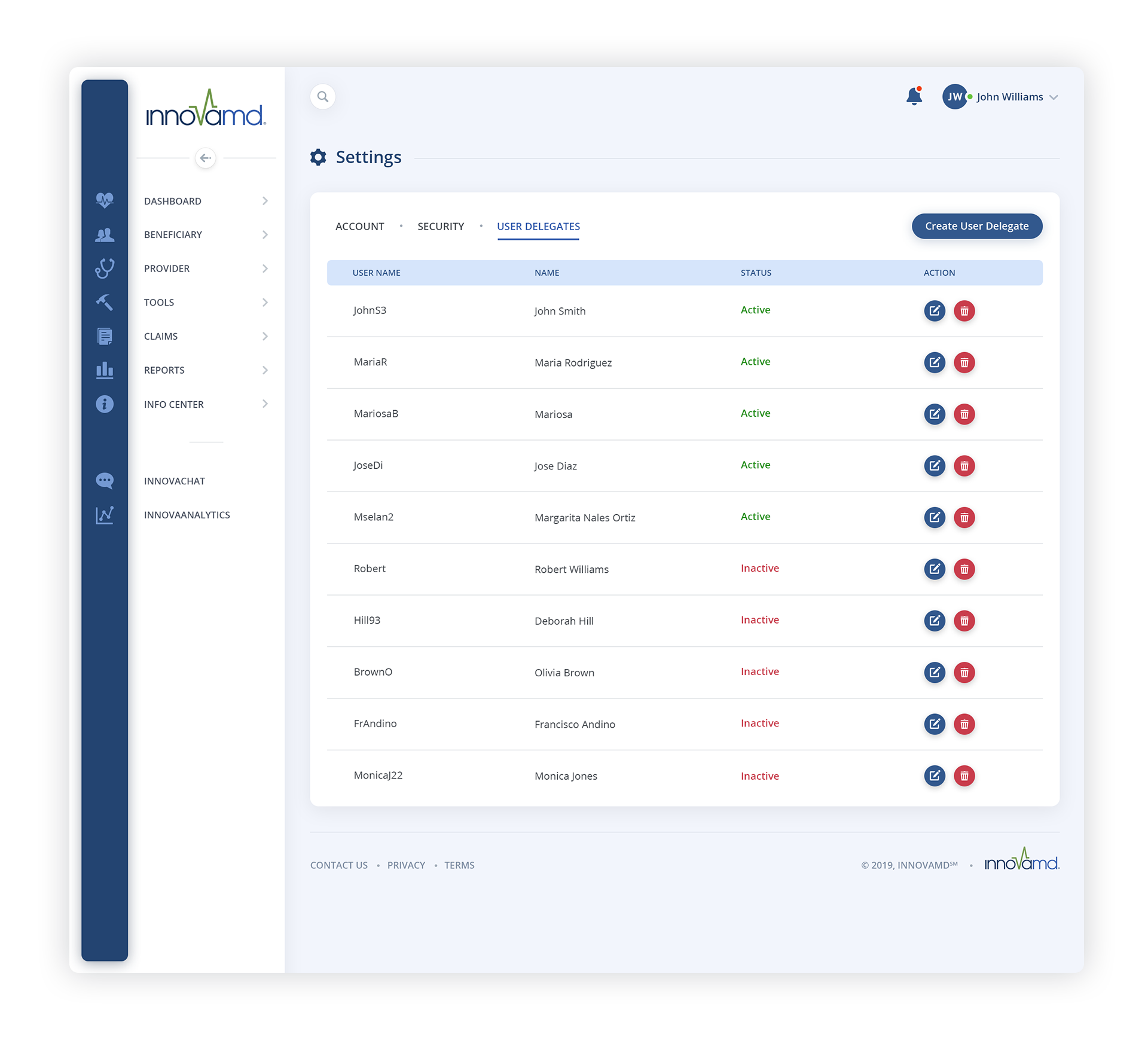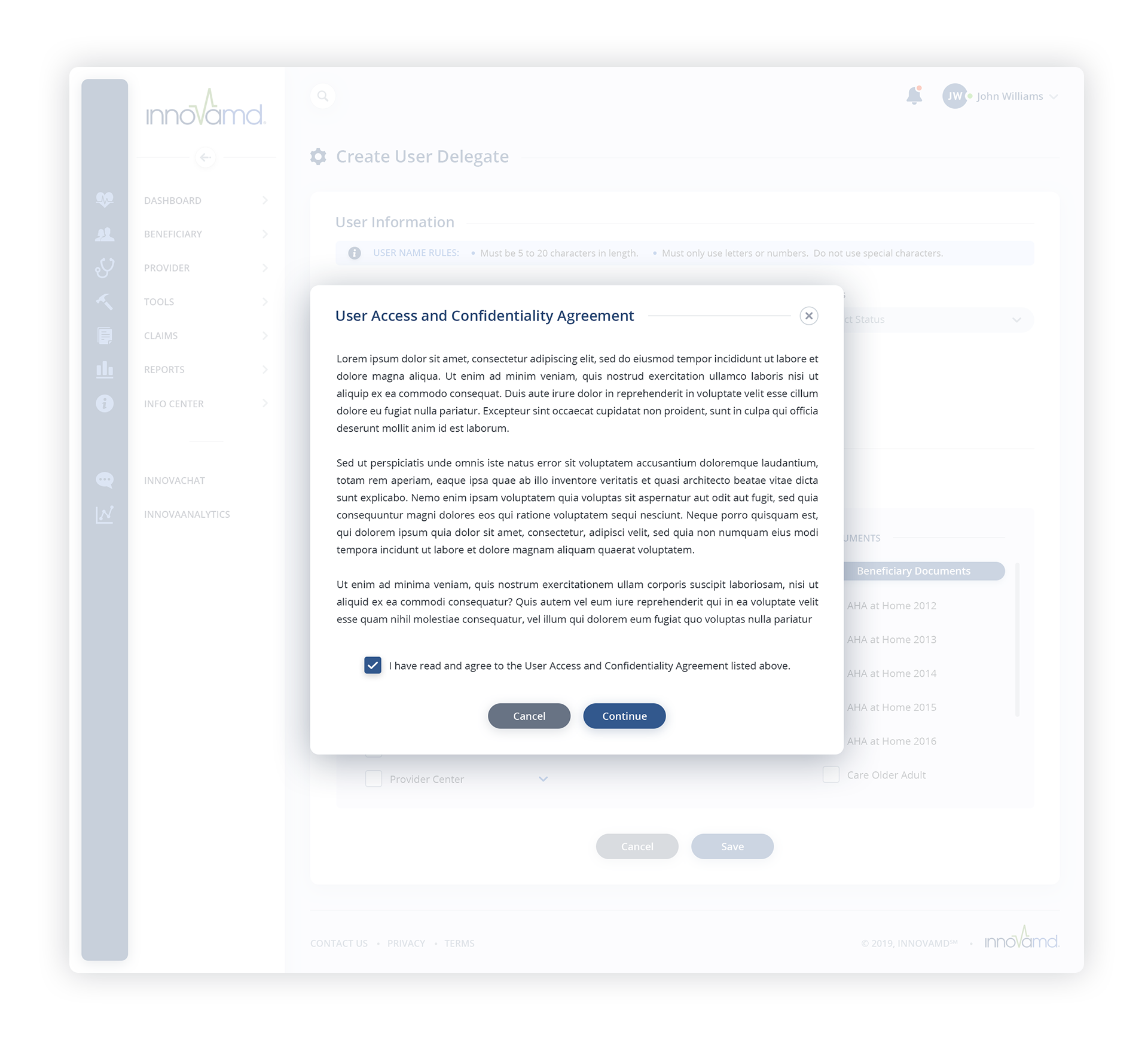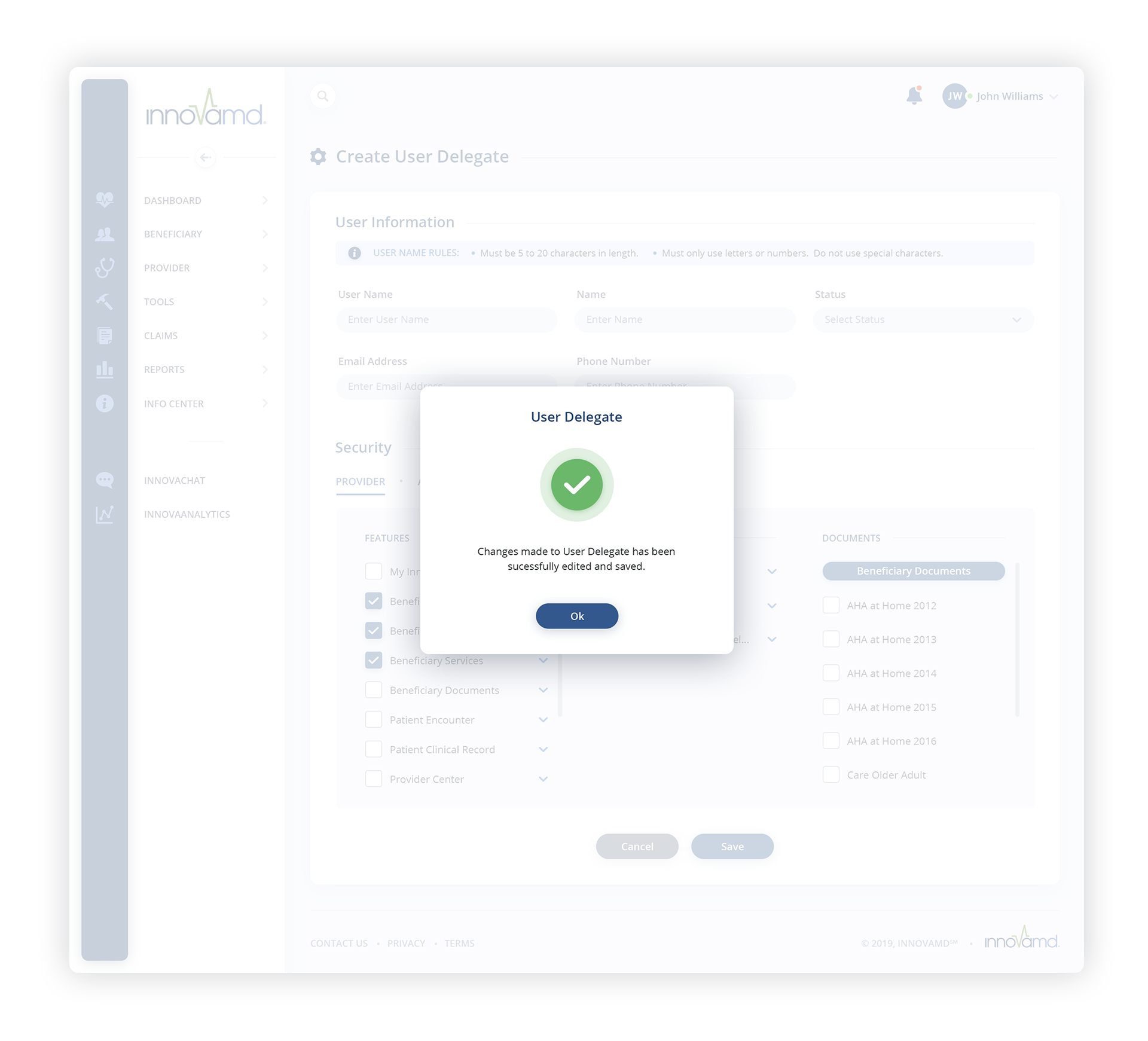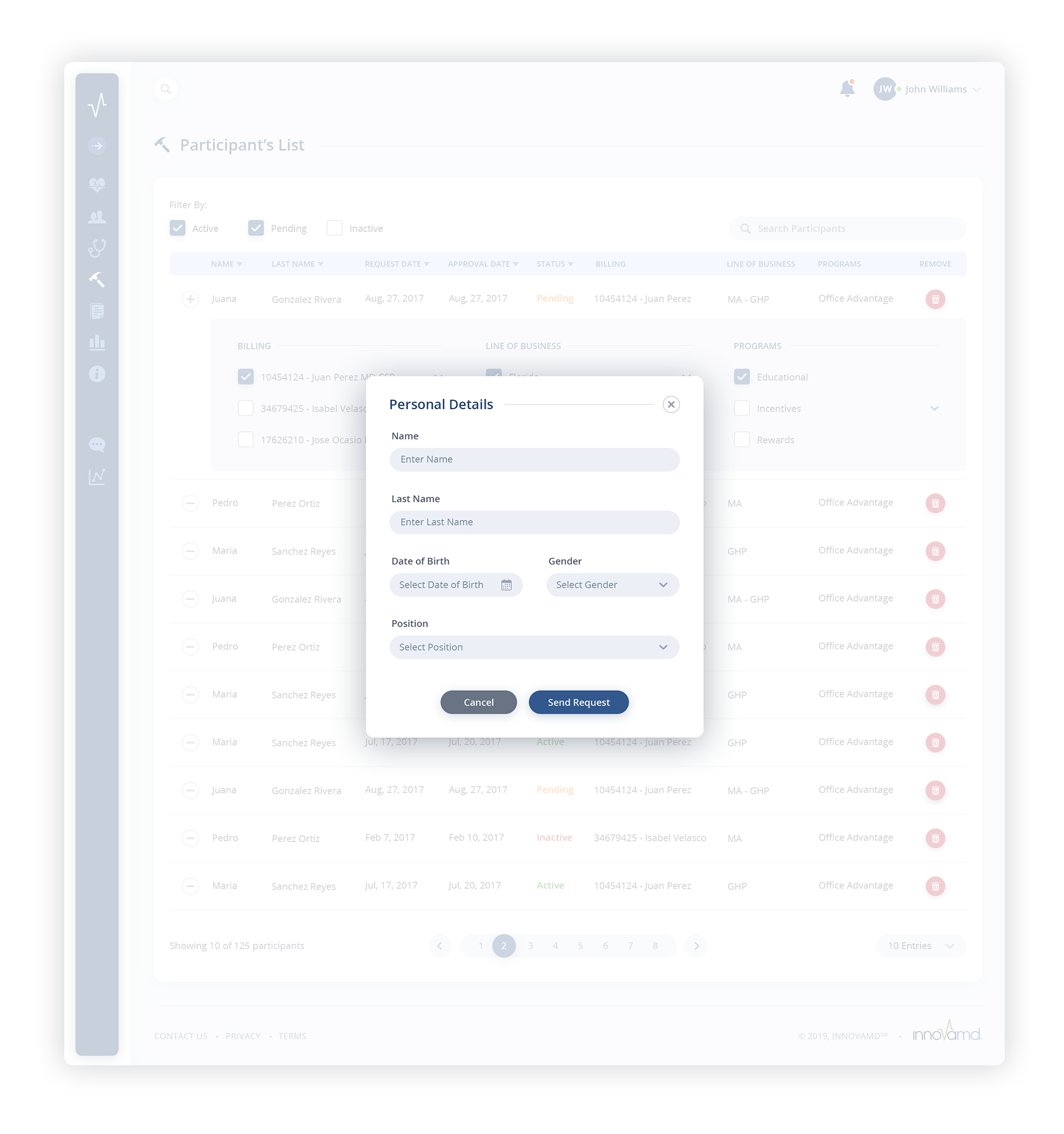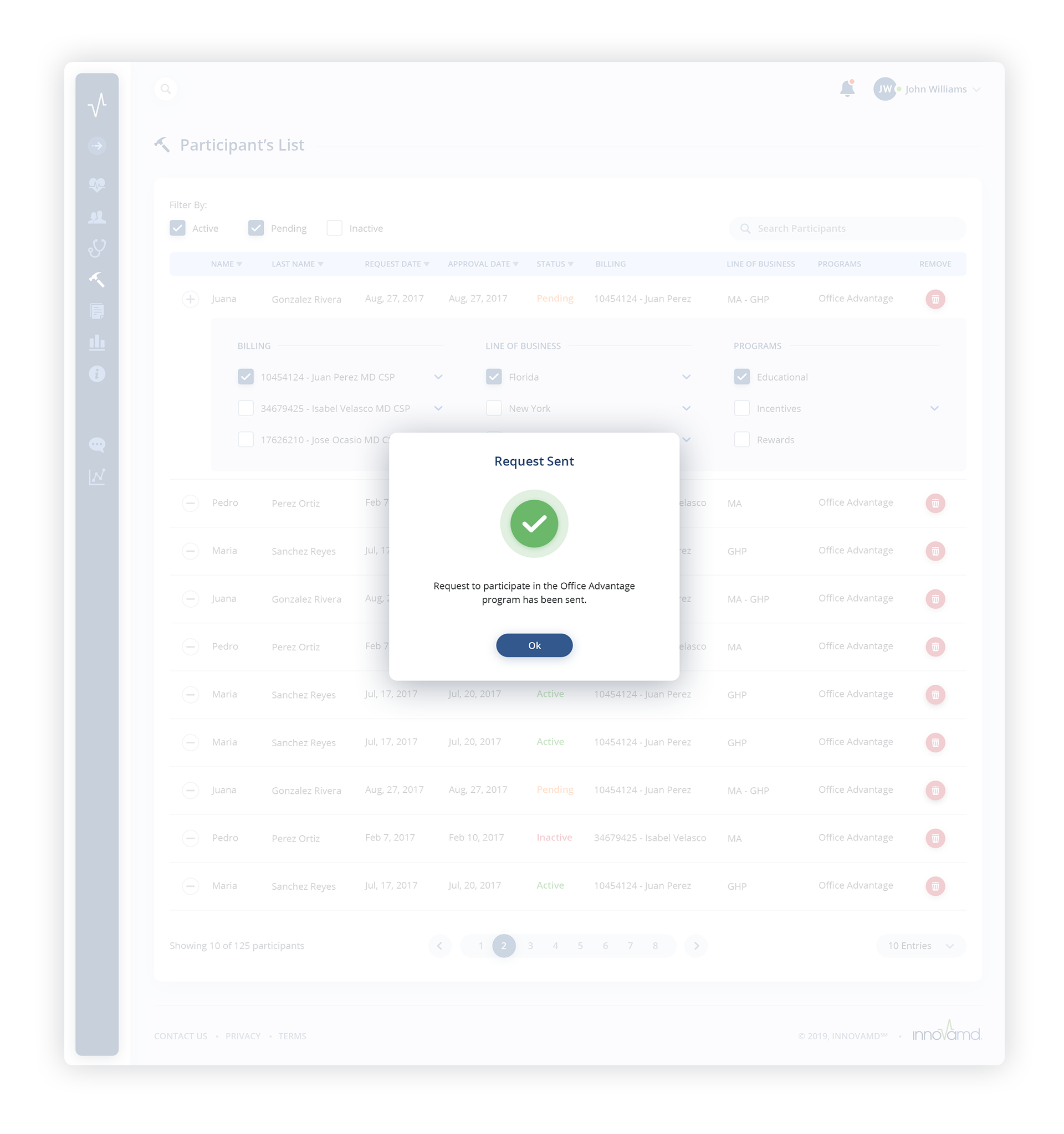 Login + Registration Email