We separated the icons in the sidebar navigation from their textual counterparts. This allows a clean design language when the sidebar is collapsed.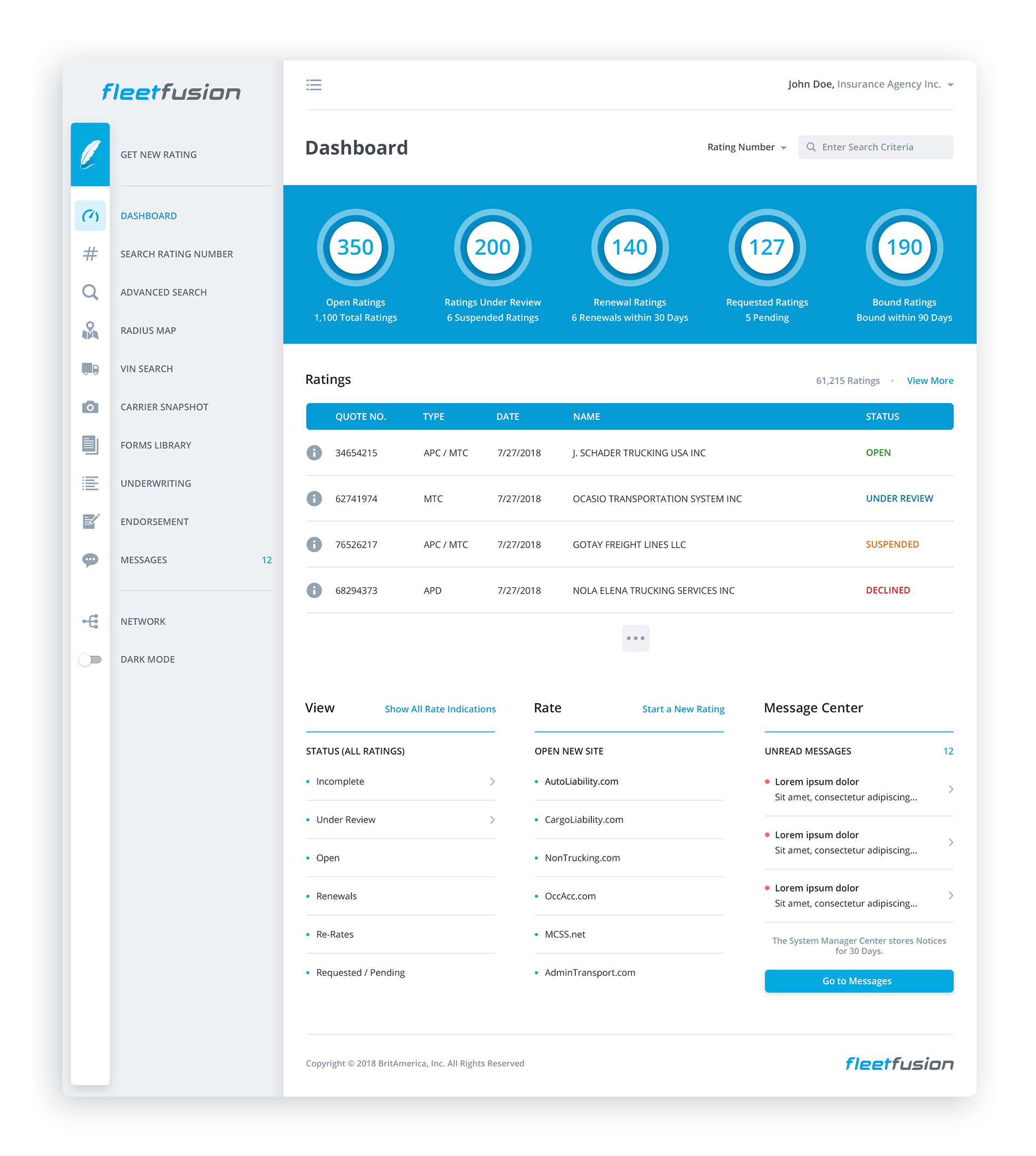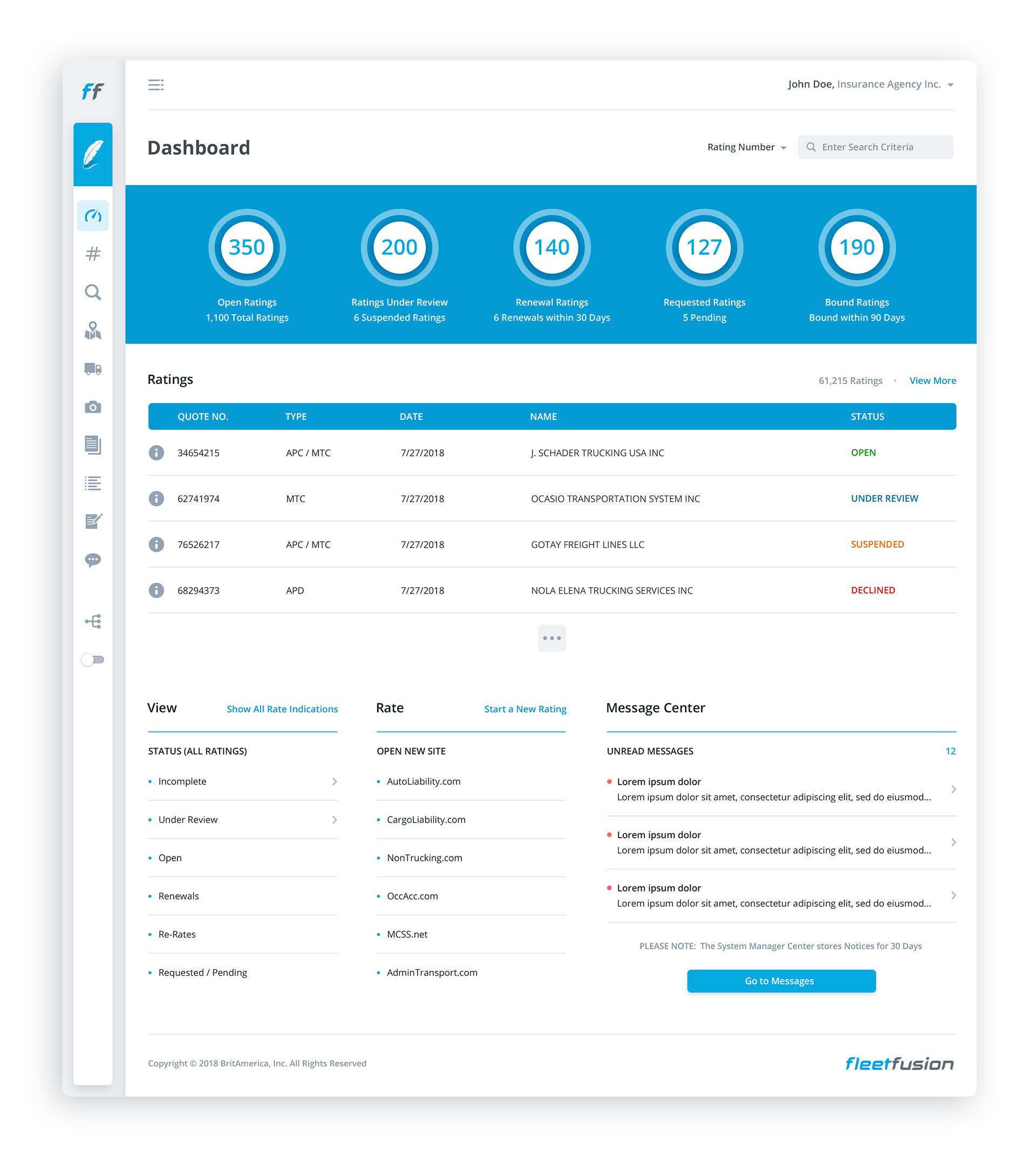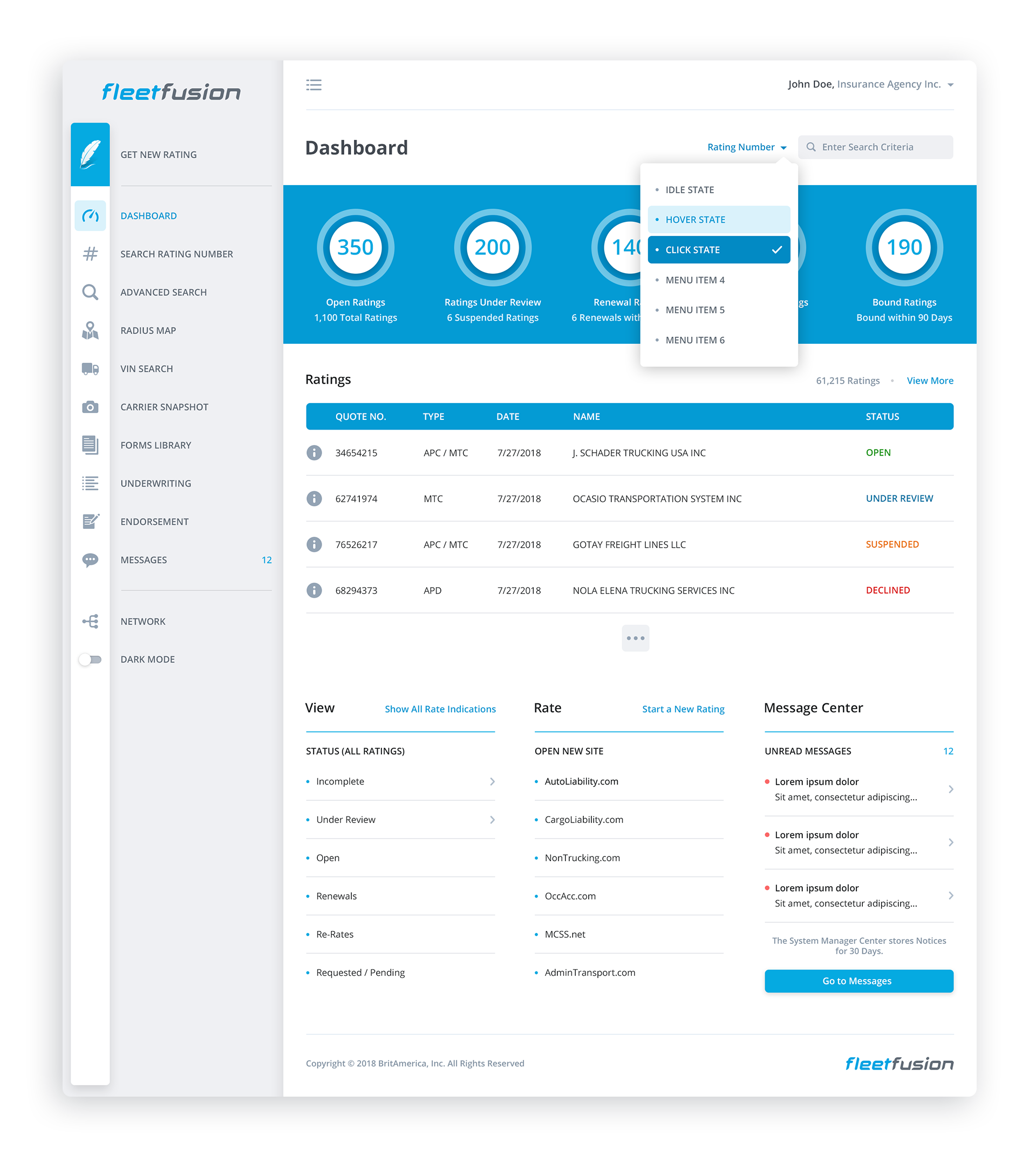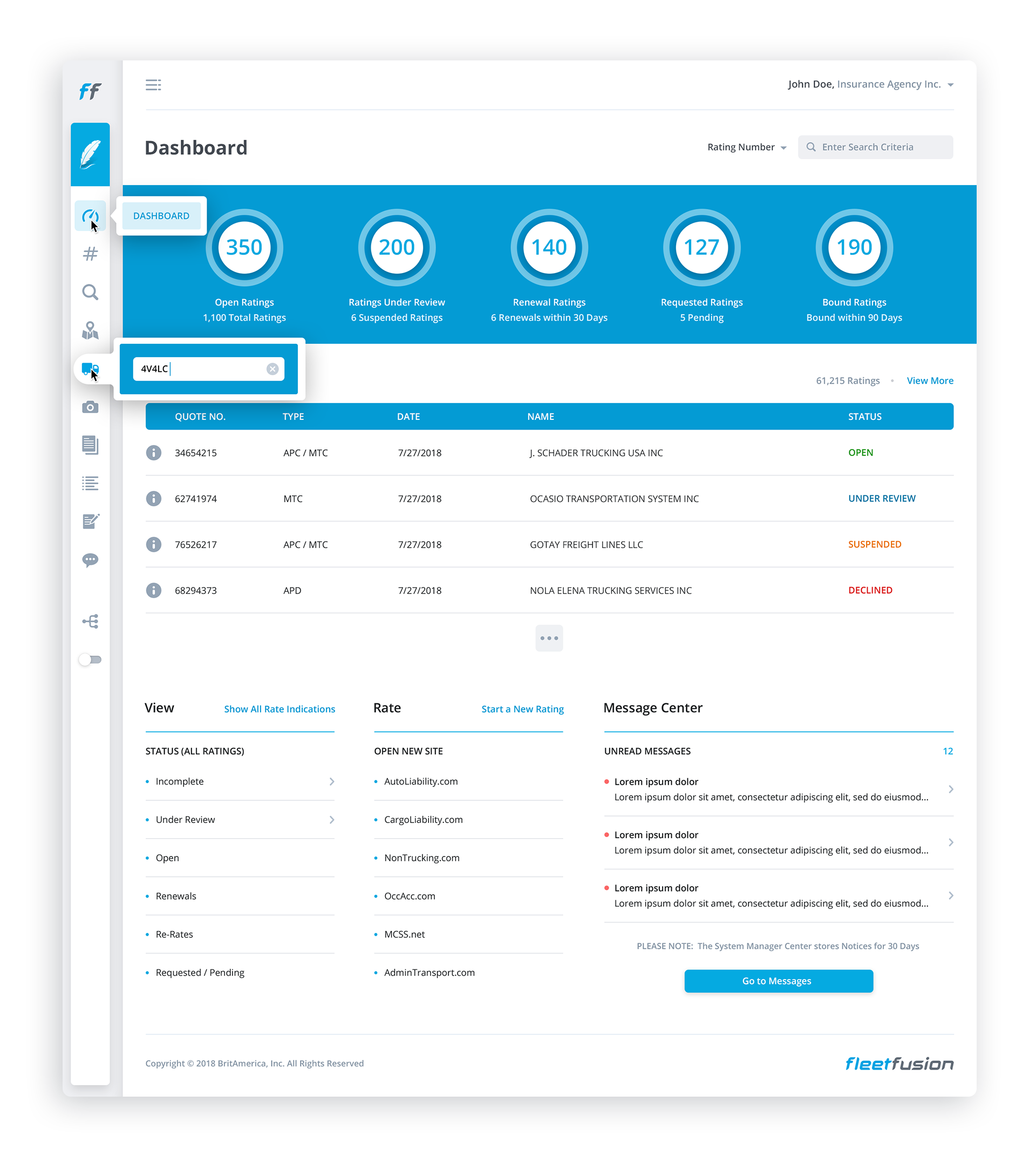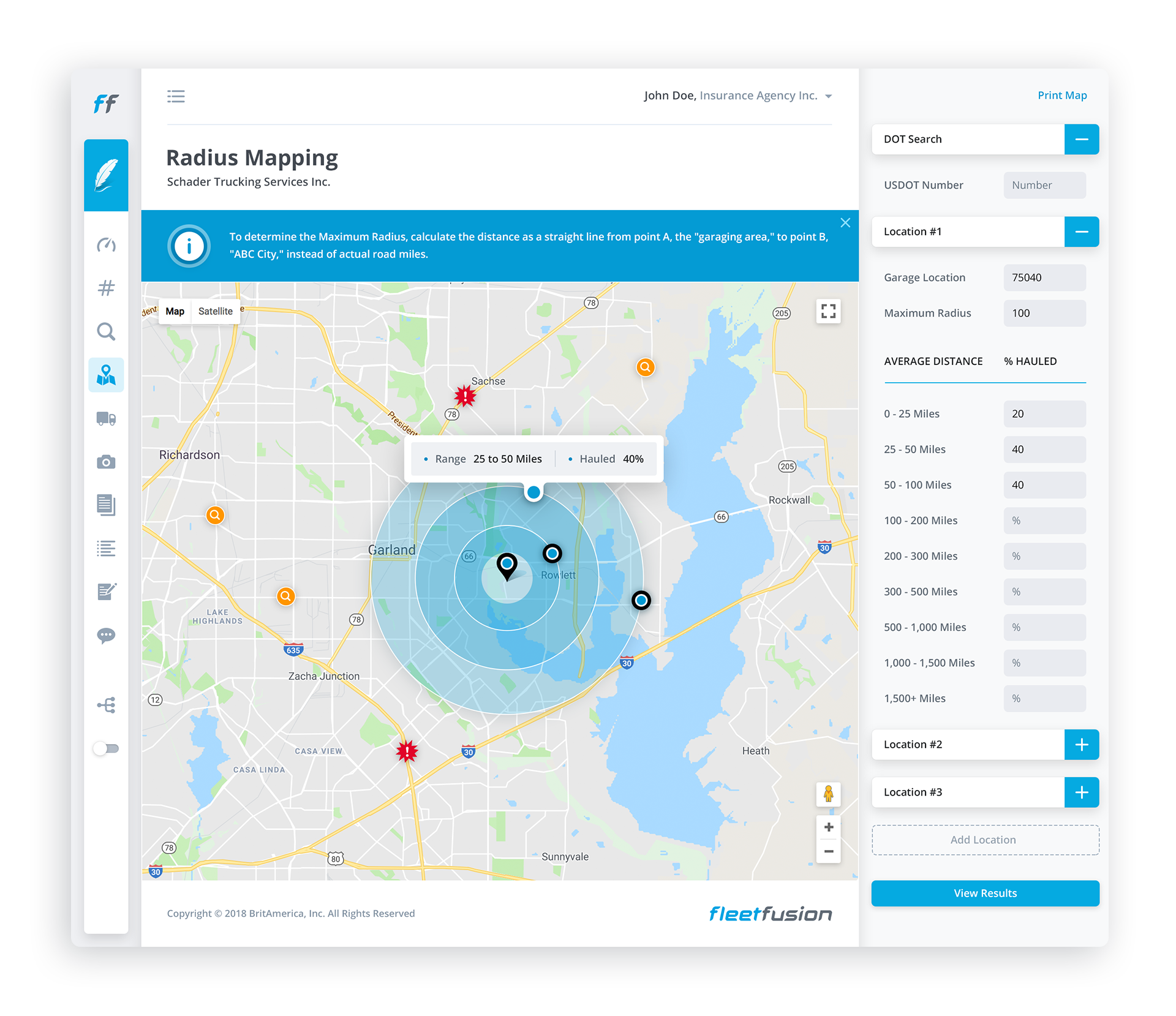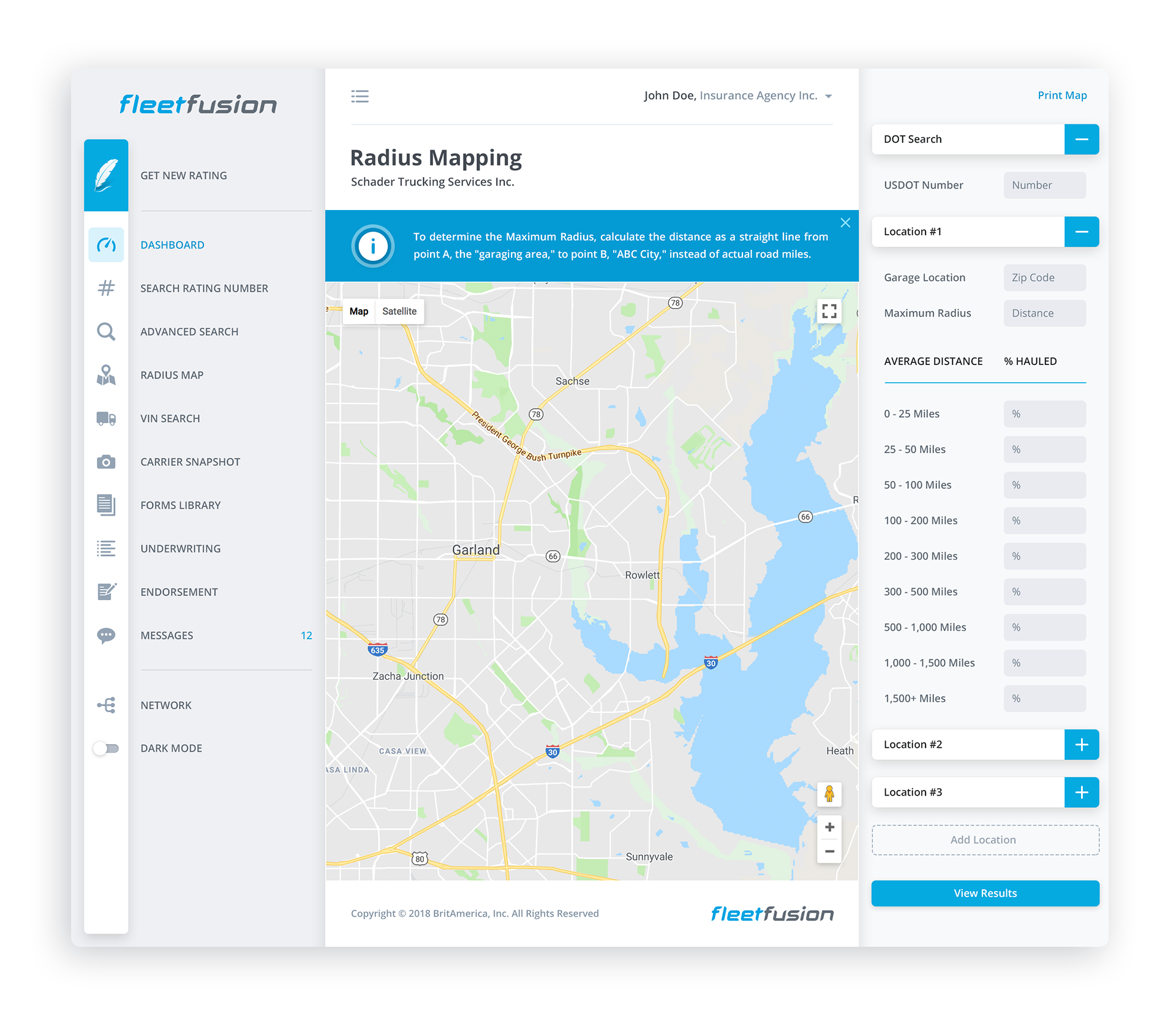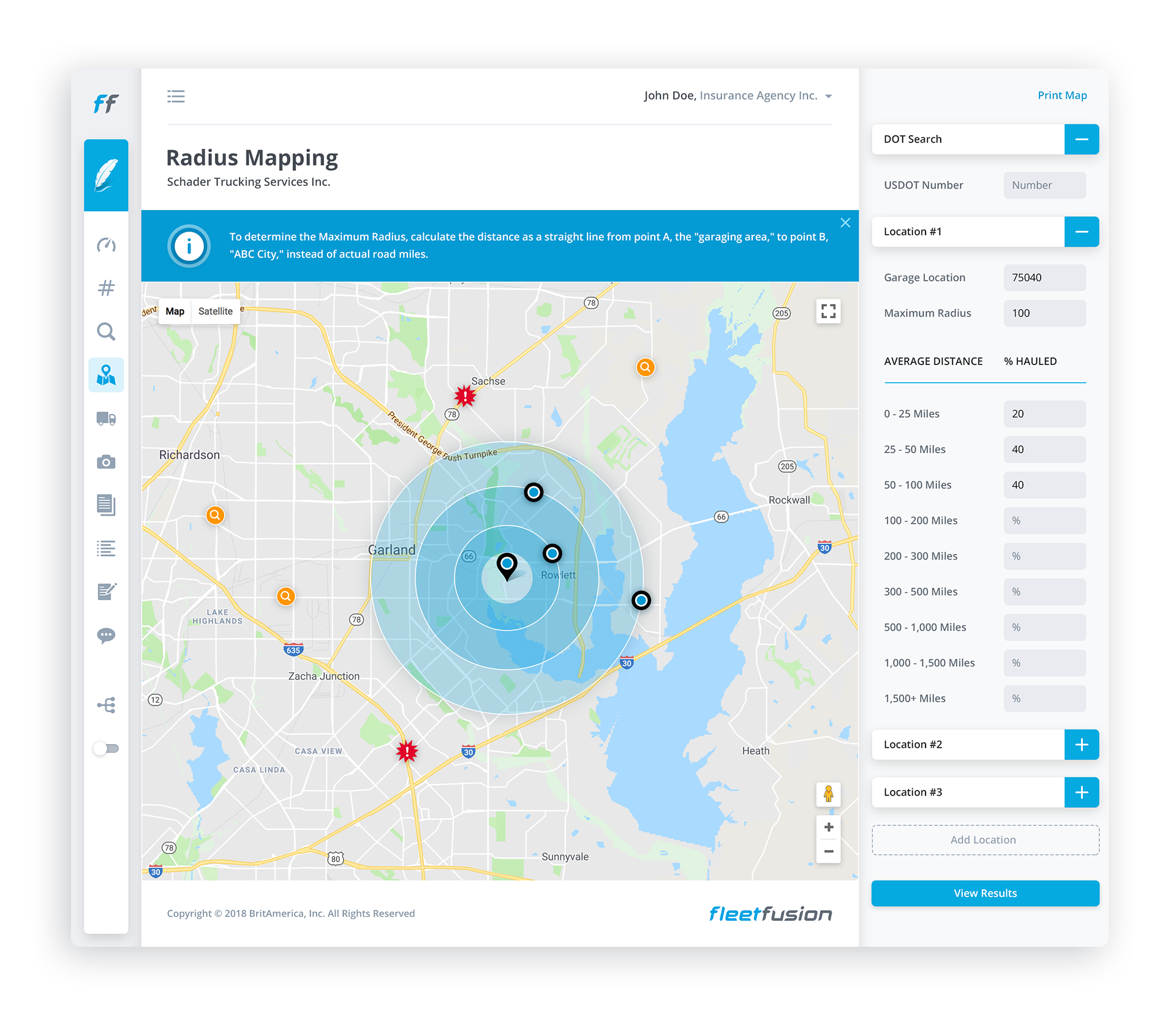 One page out of many that our team designed. Also included is a PDF design template we created.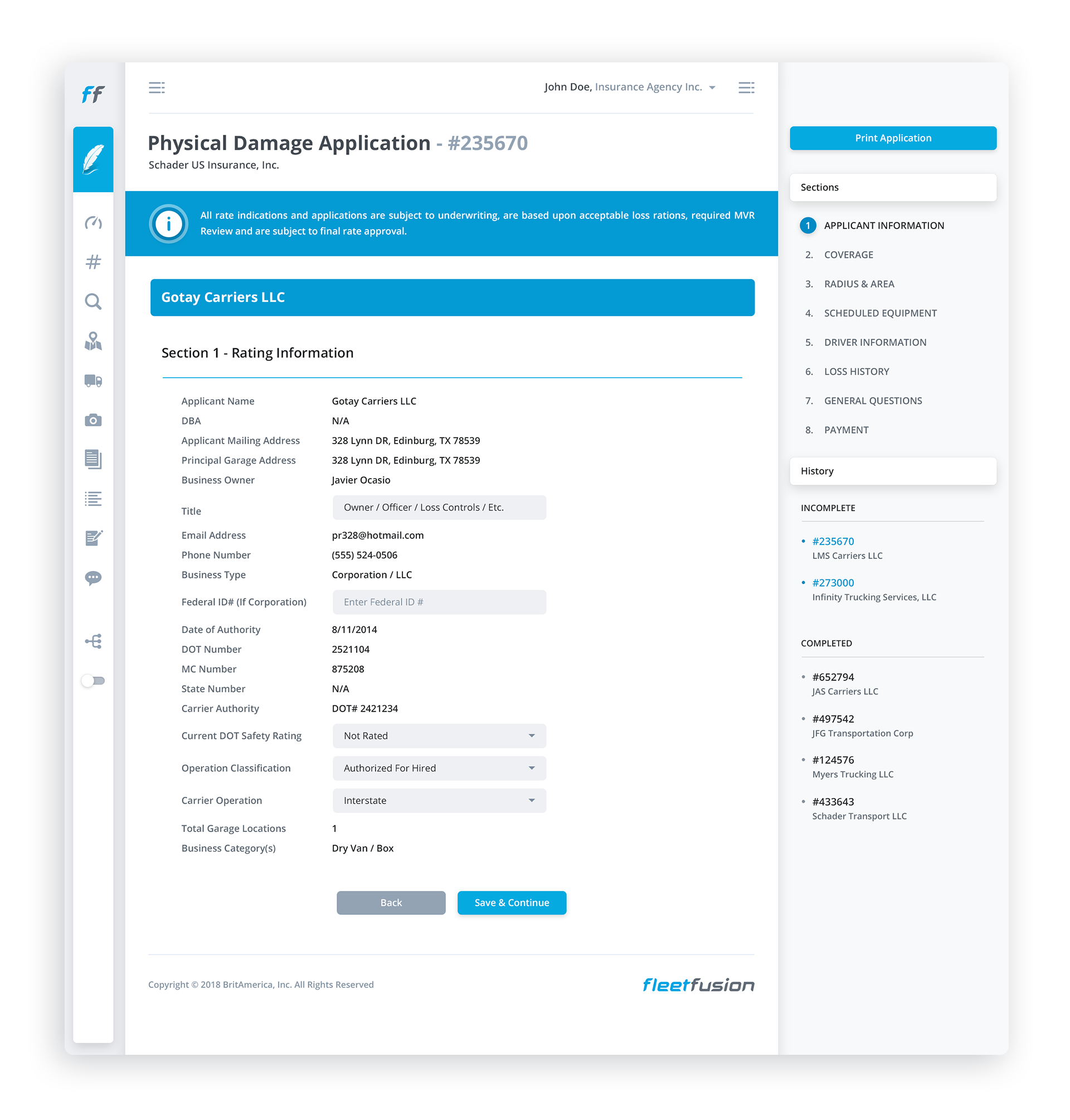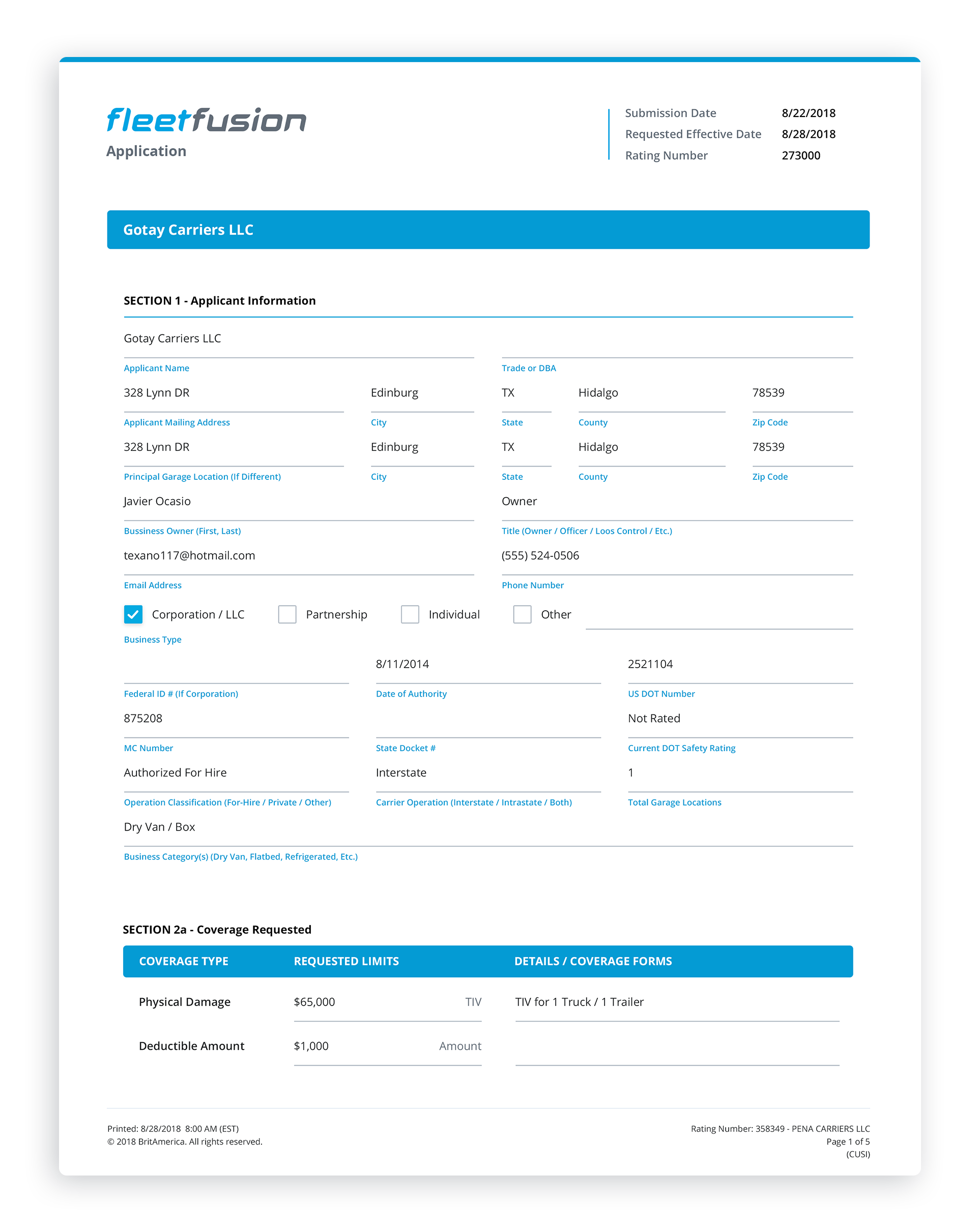 A few of the sections we can show.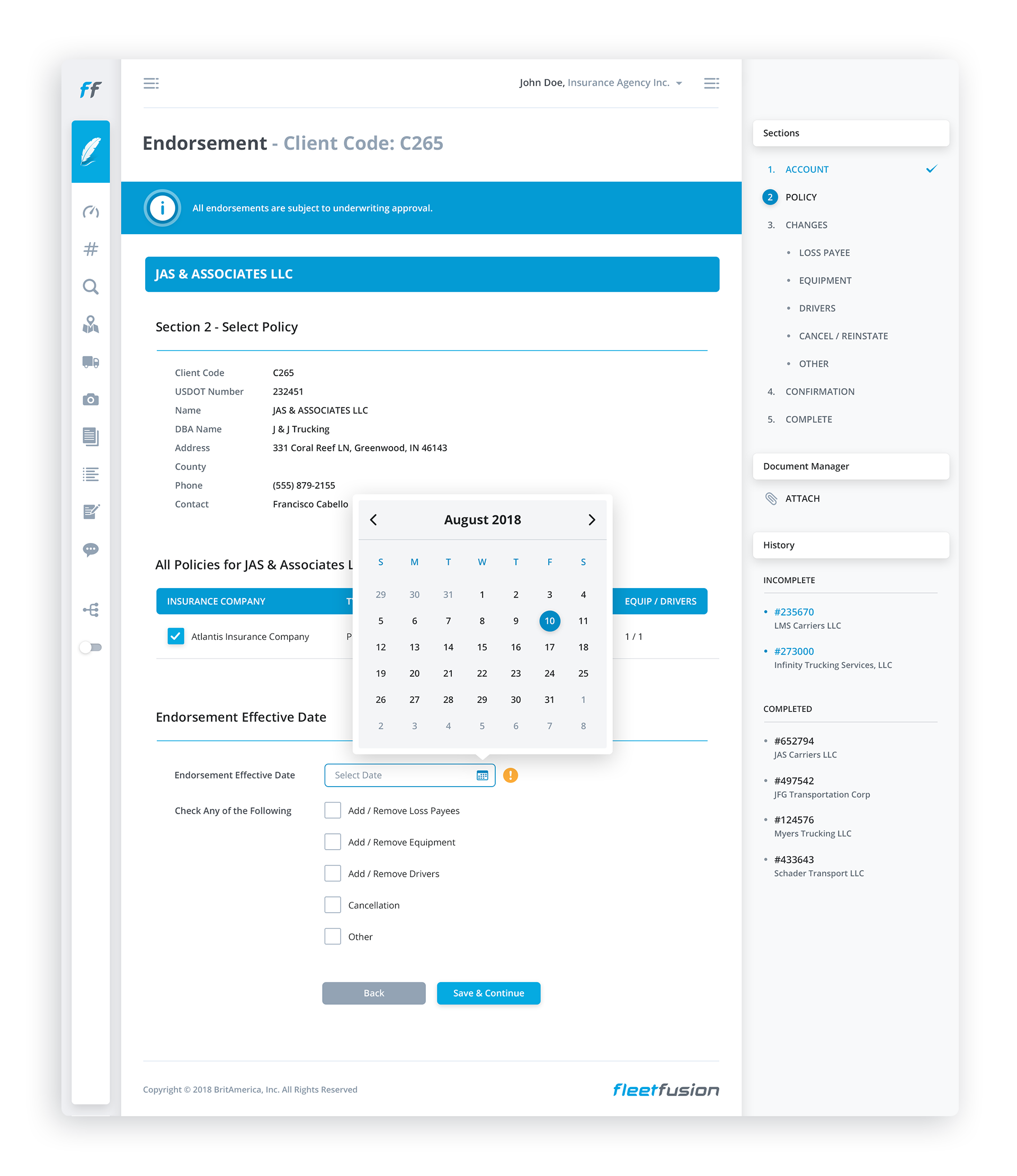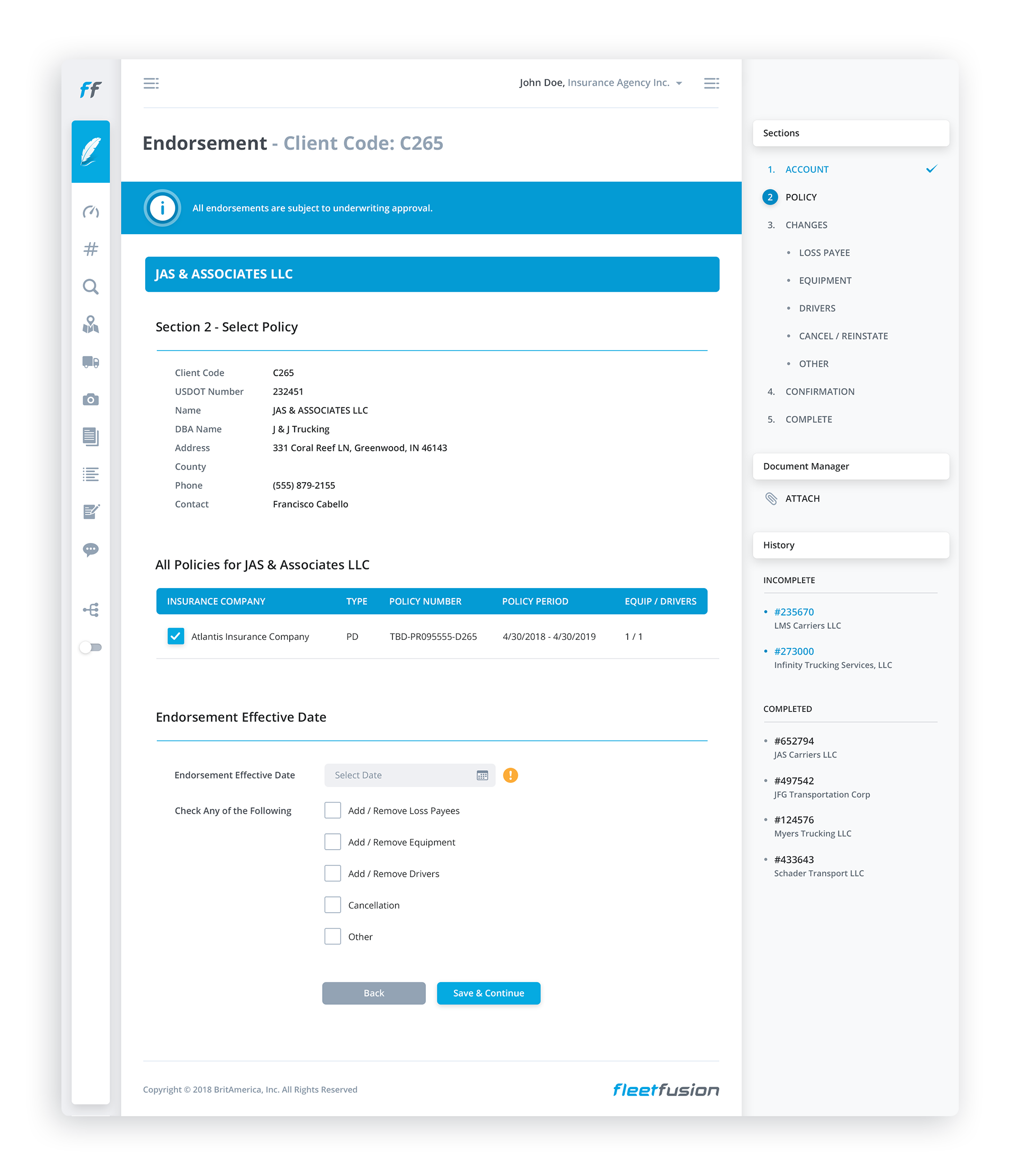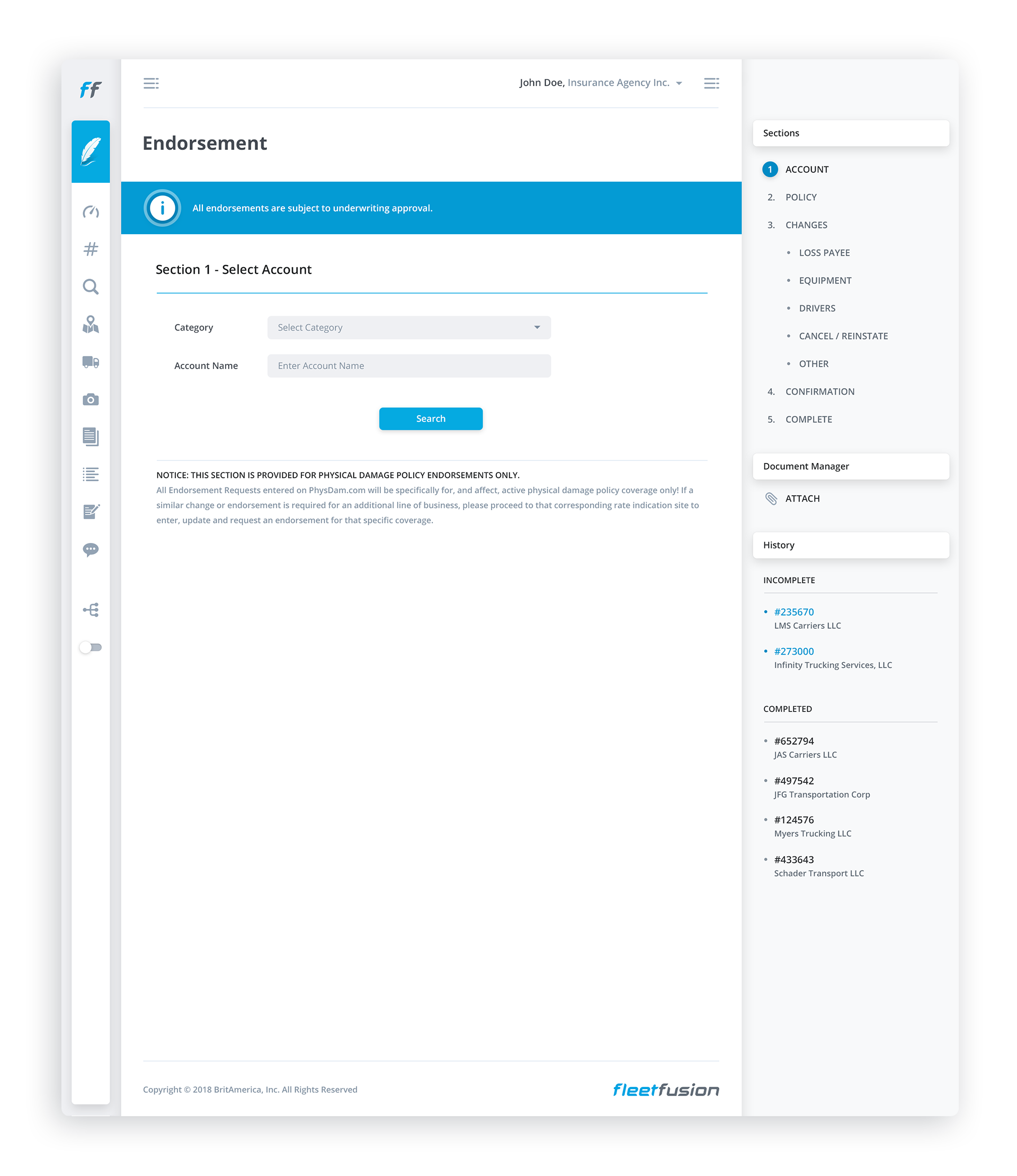 UNDERWRITING GUIDELINES + NOTES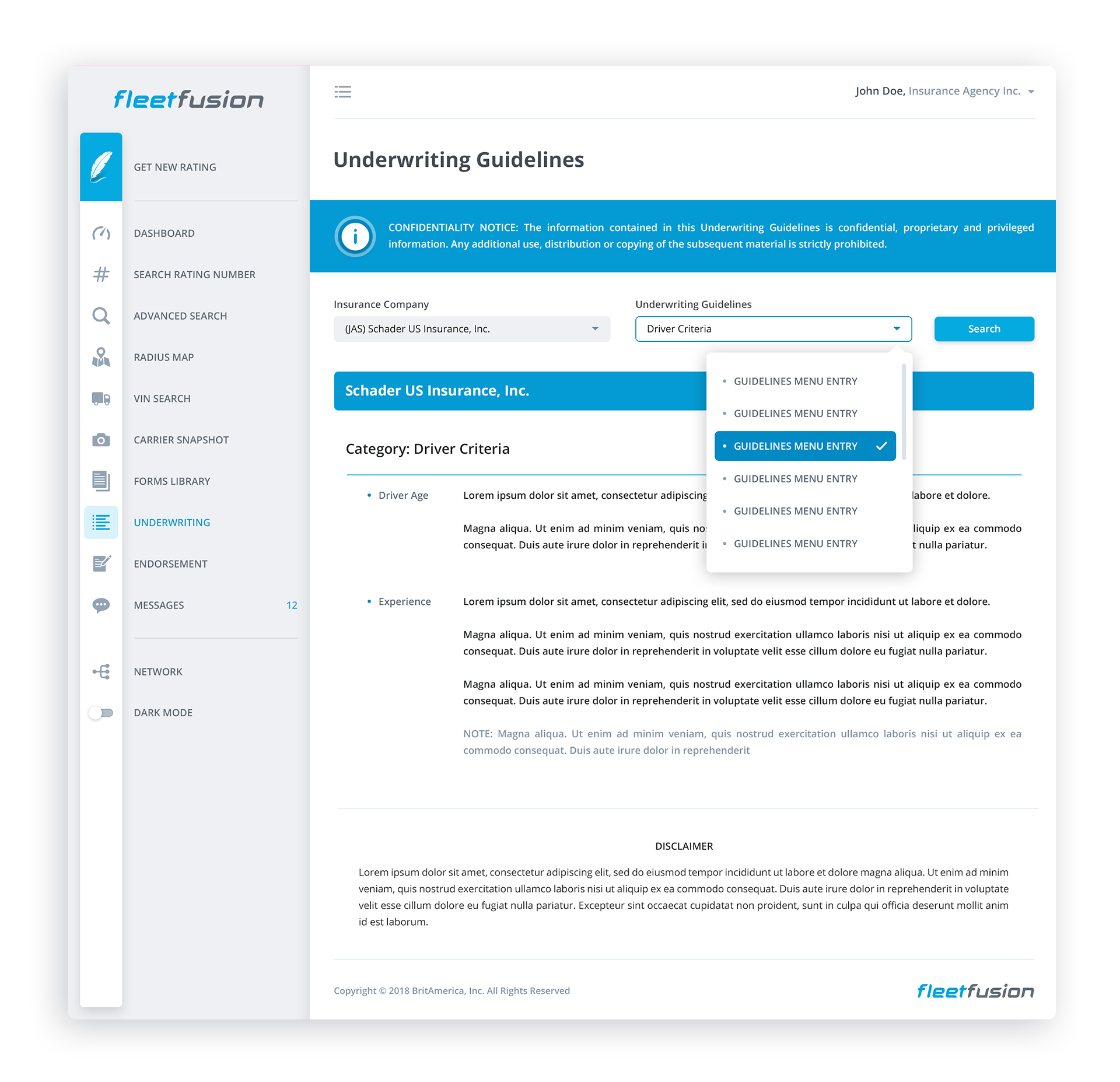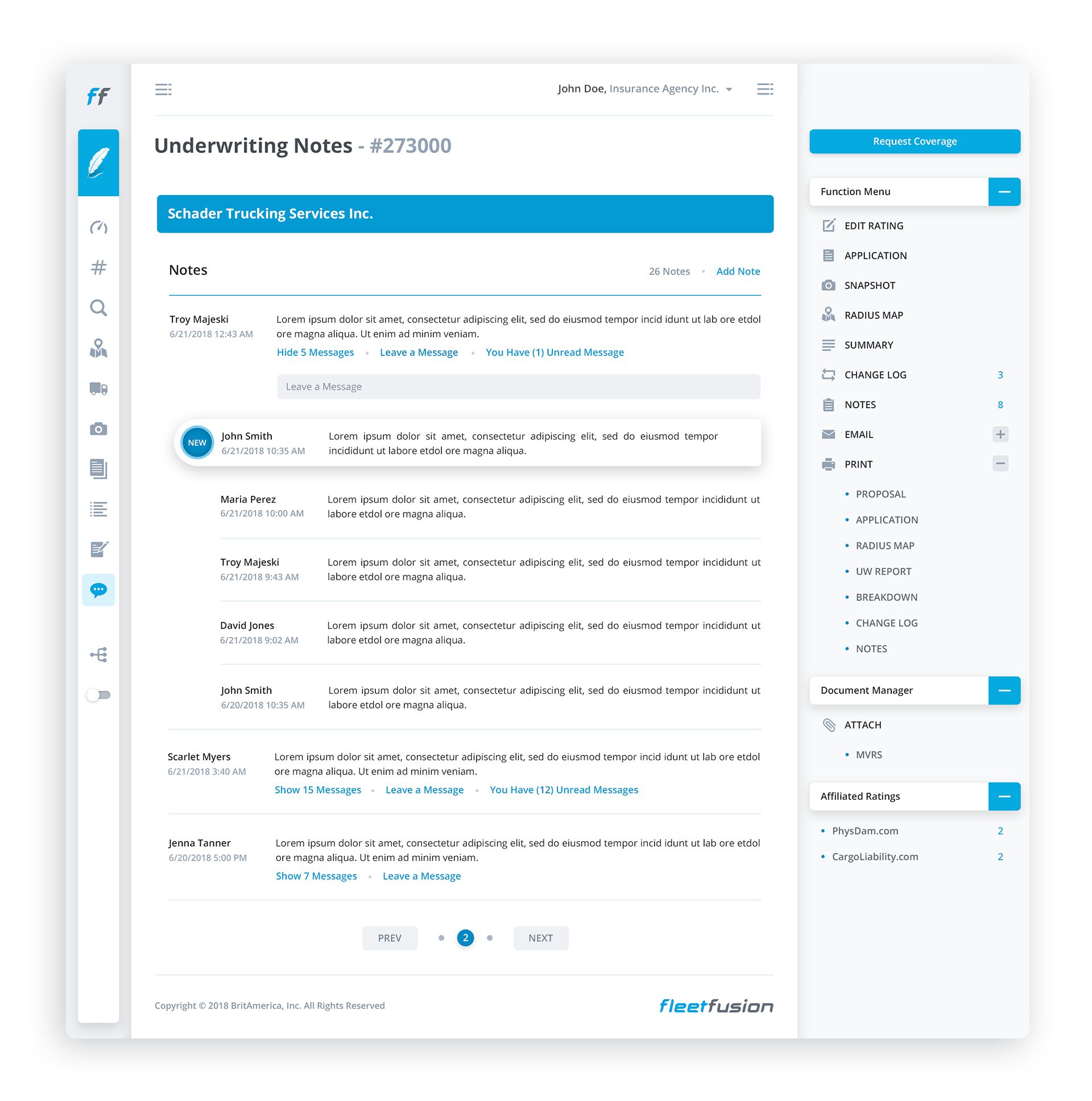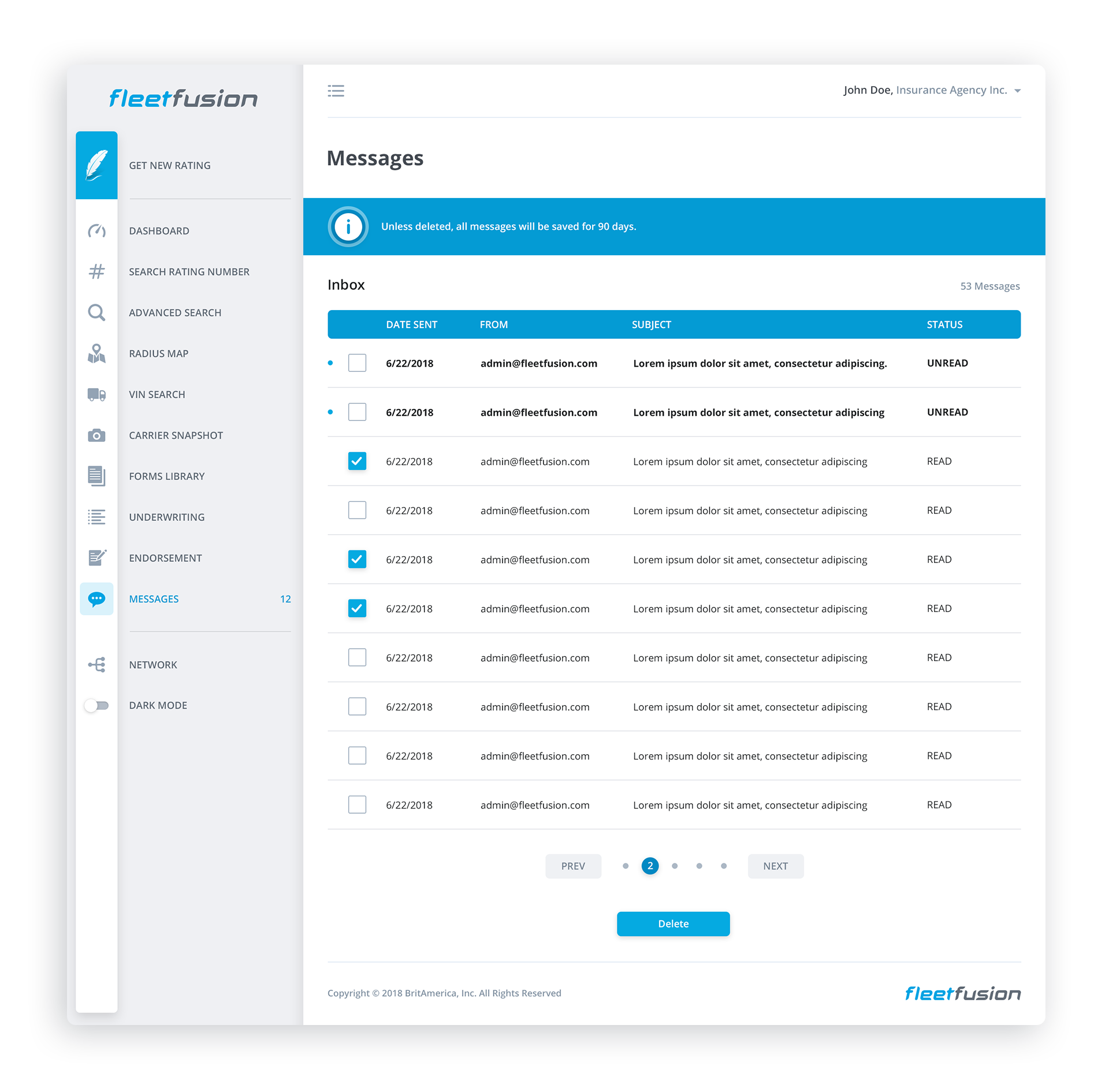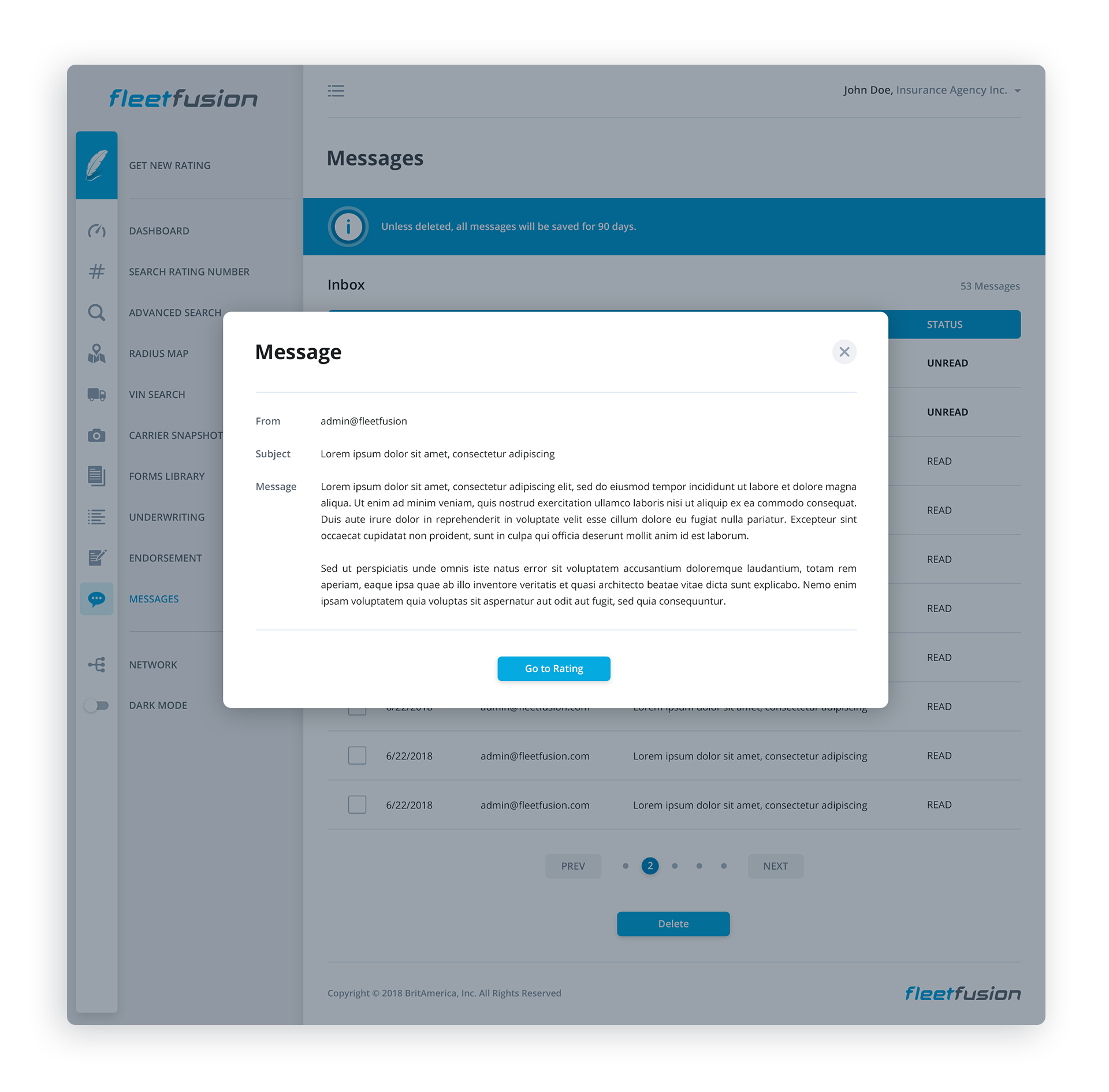 One of the components we were tasked with, was to create an email template for Underwriting Review.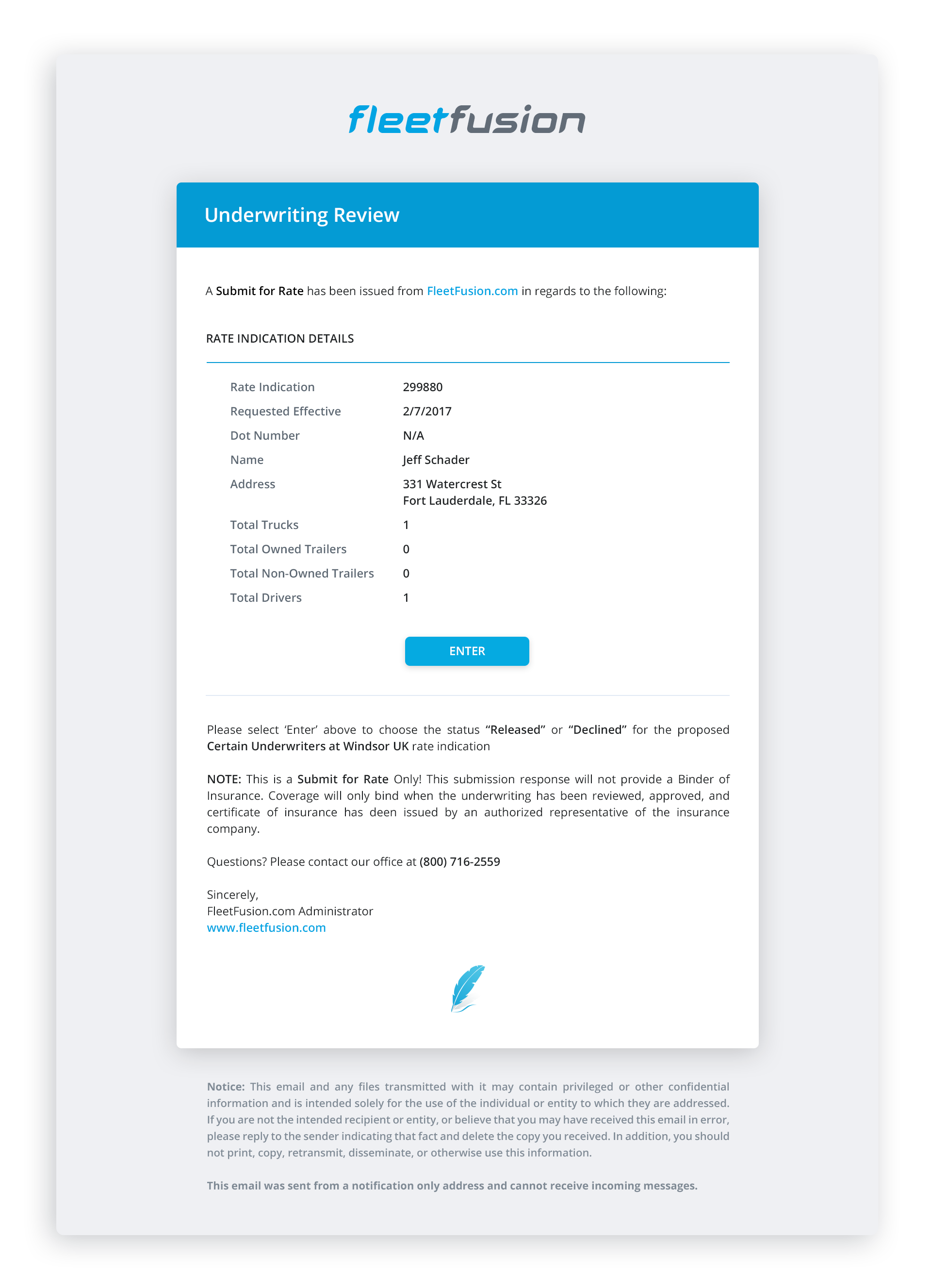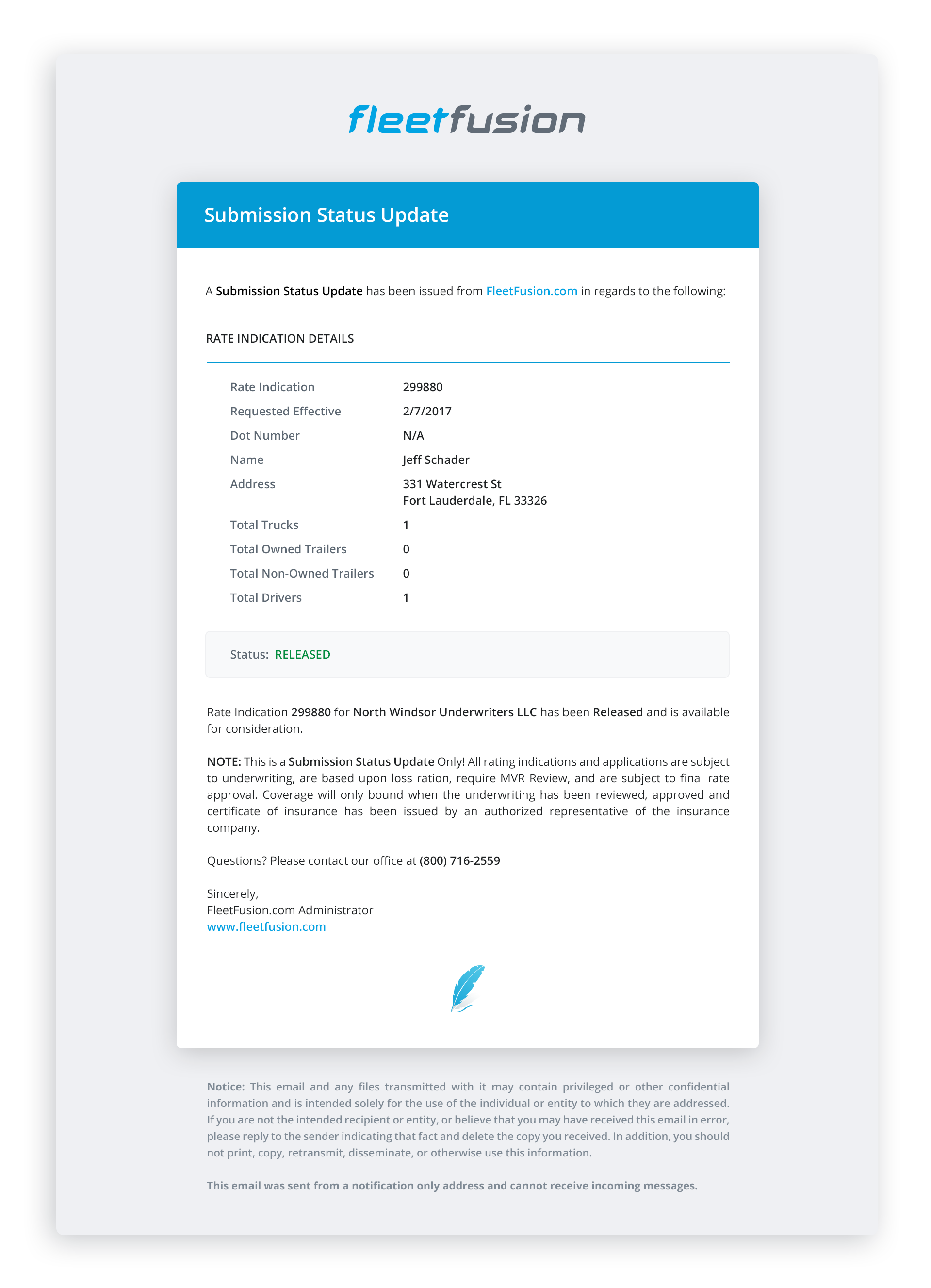 ADVANCED SEARCH + VIN SEARCH + FORMS LIBRARY
The Status check boxes in Advanced Search have been masked due to their proprietary nature.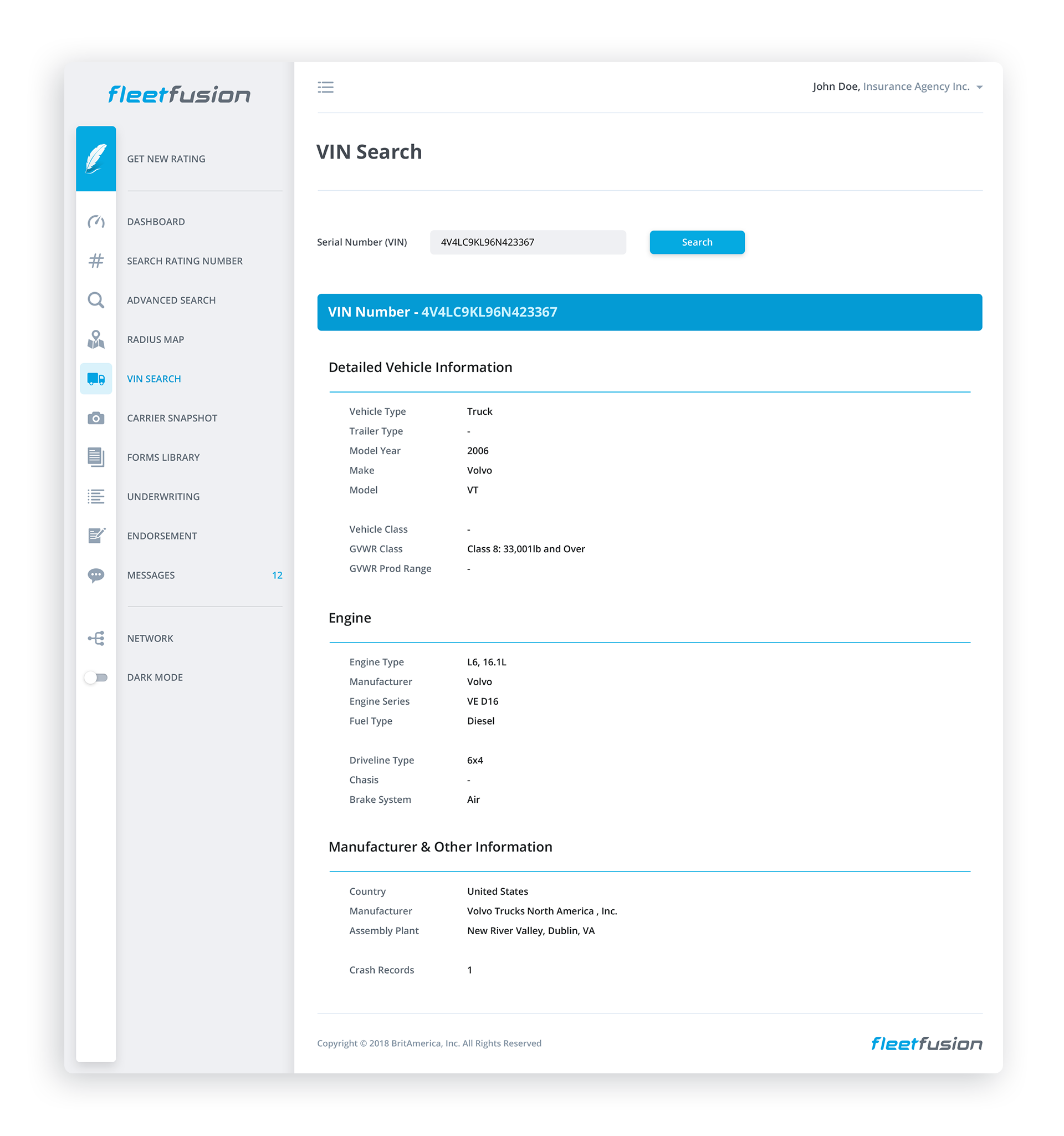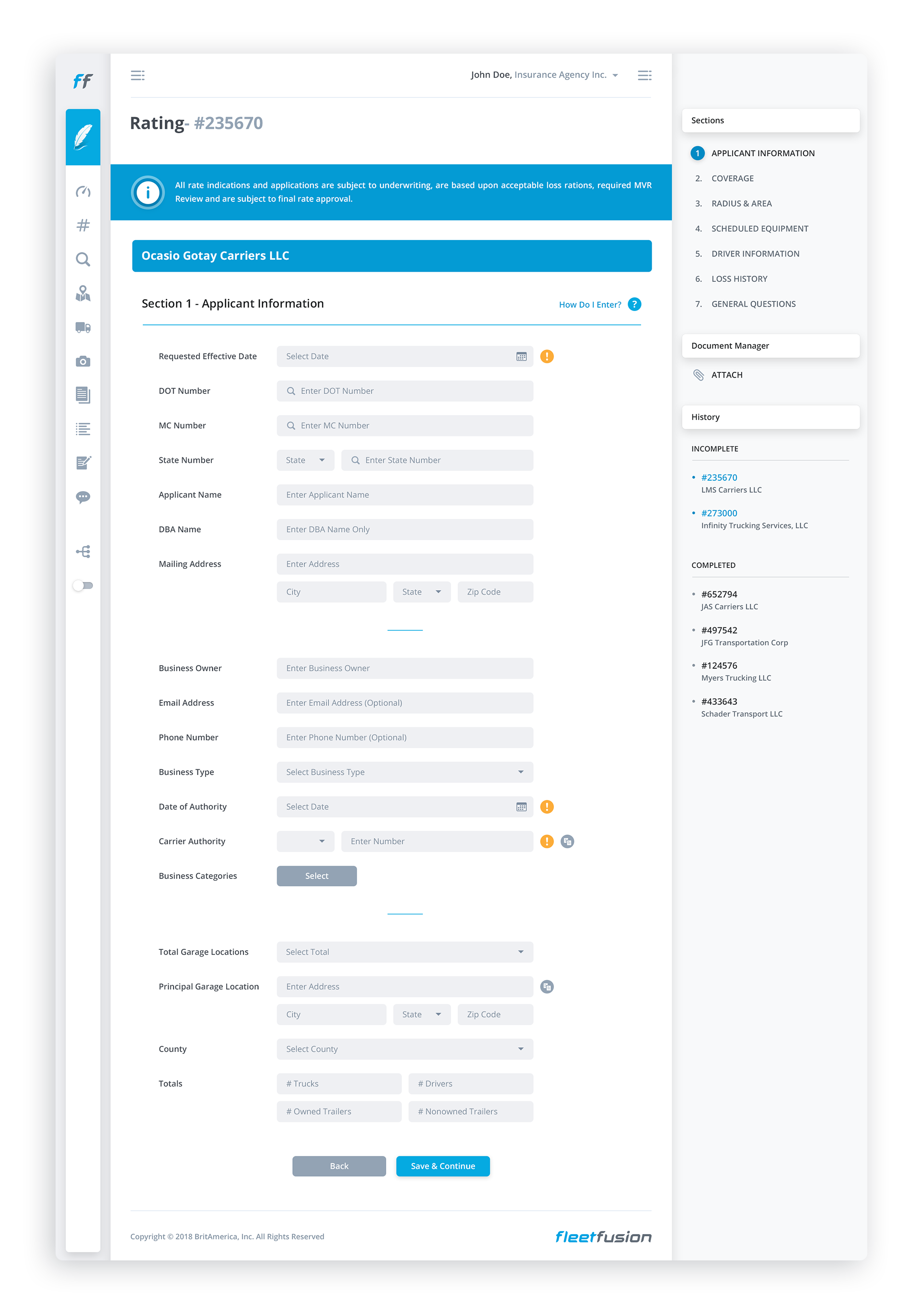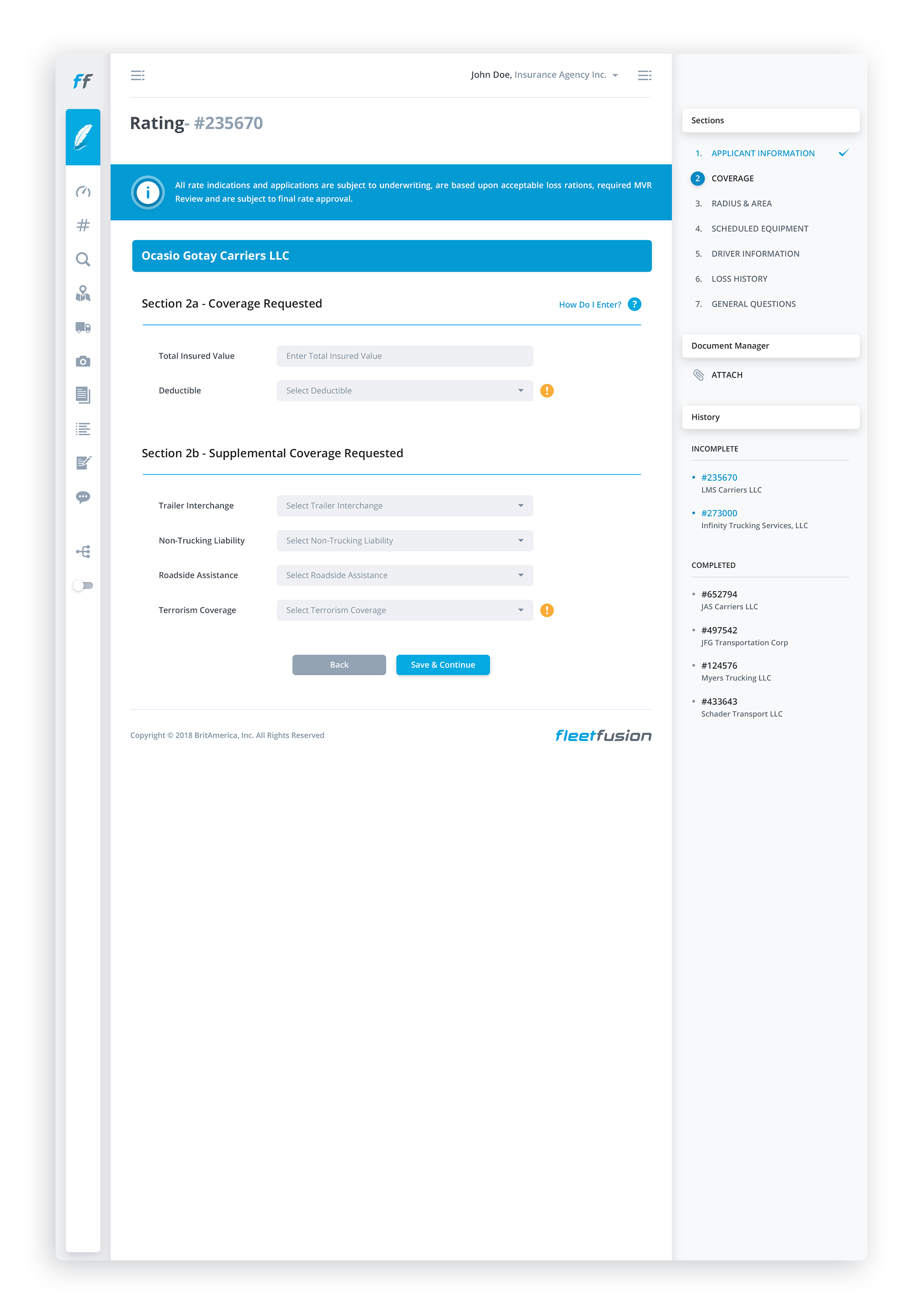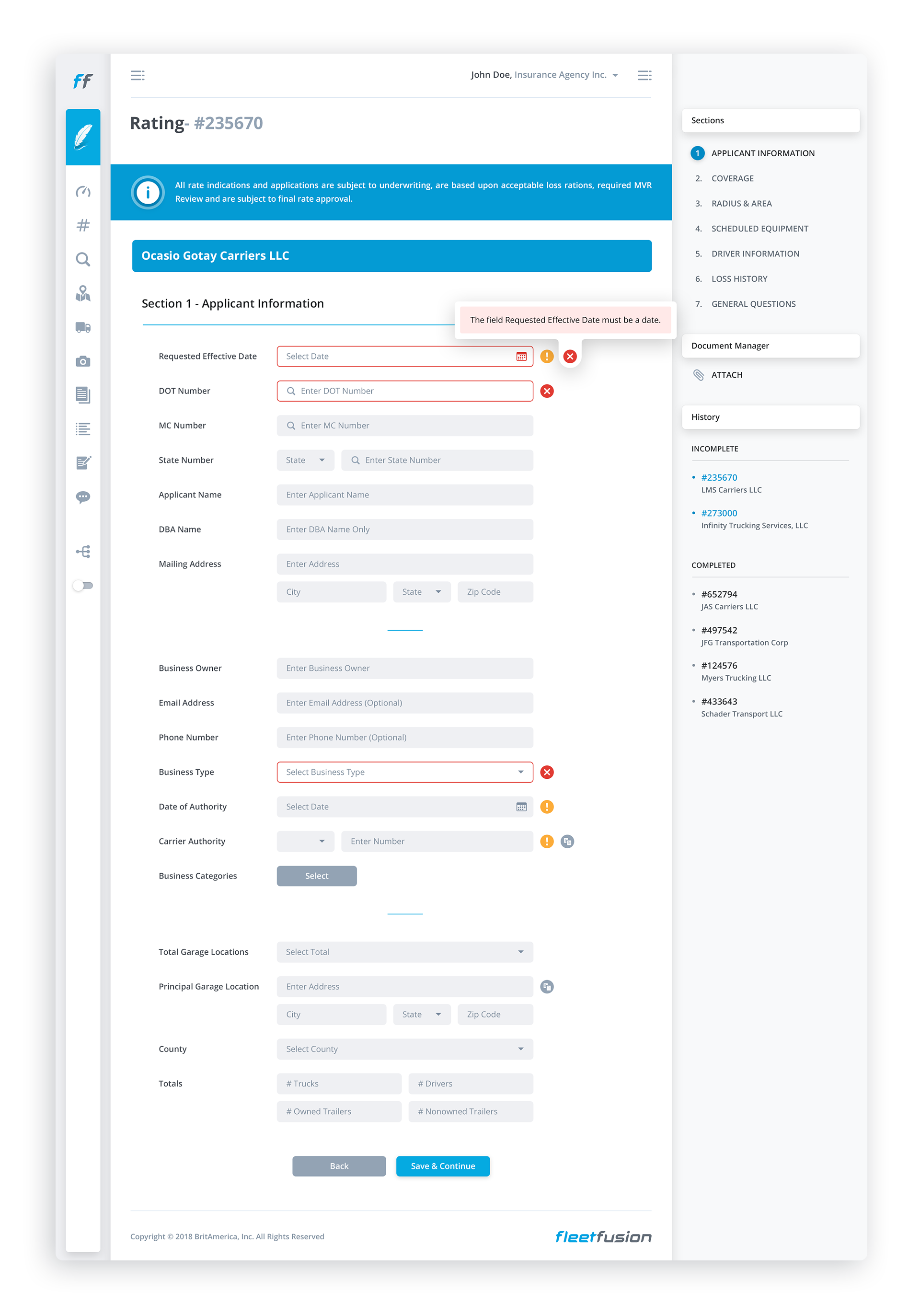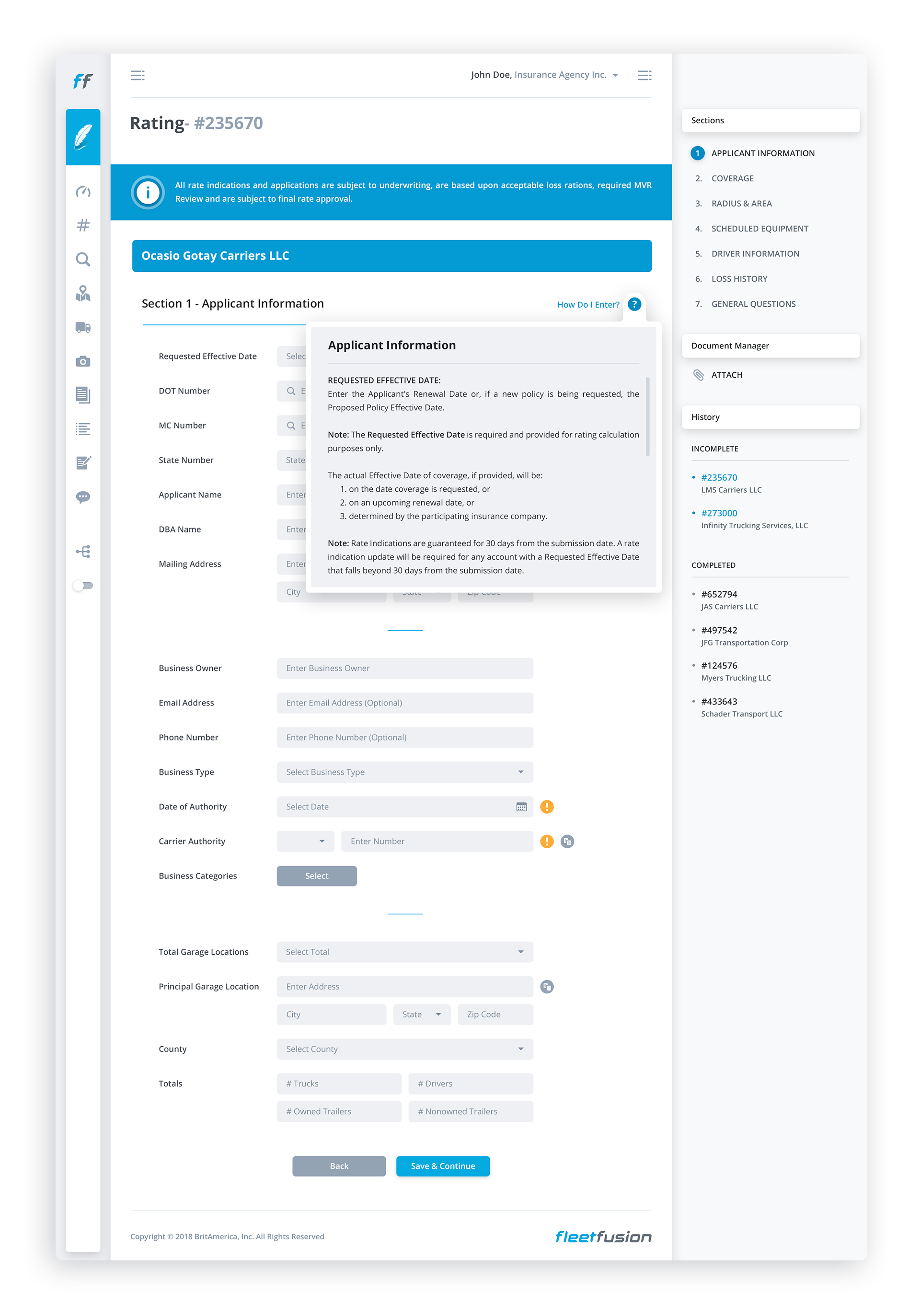 This was one of those situations where neither the client or ourselves, could decide which design we liked best. We gave them both.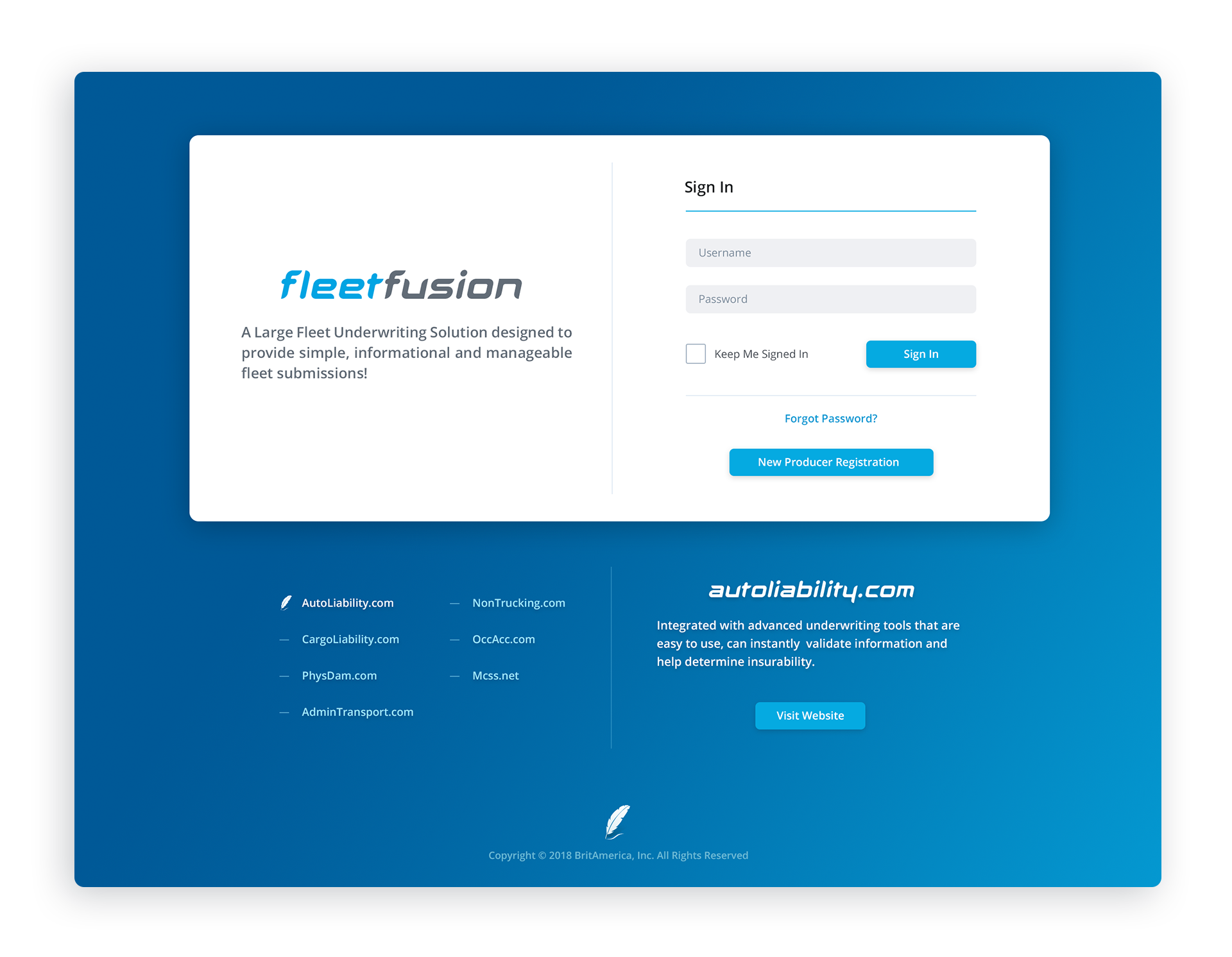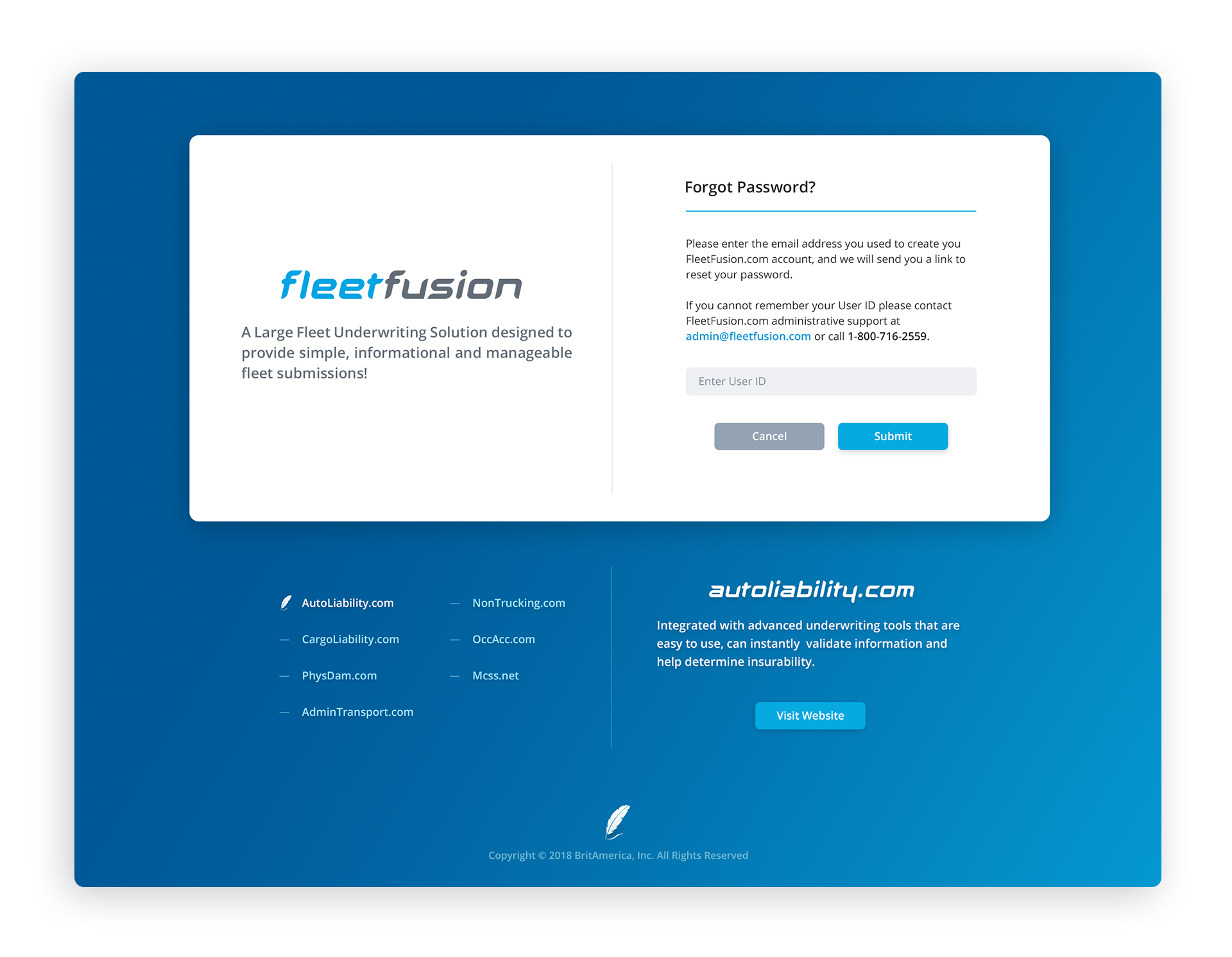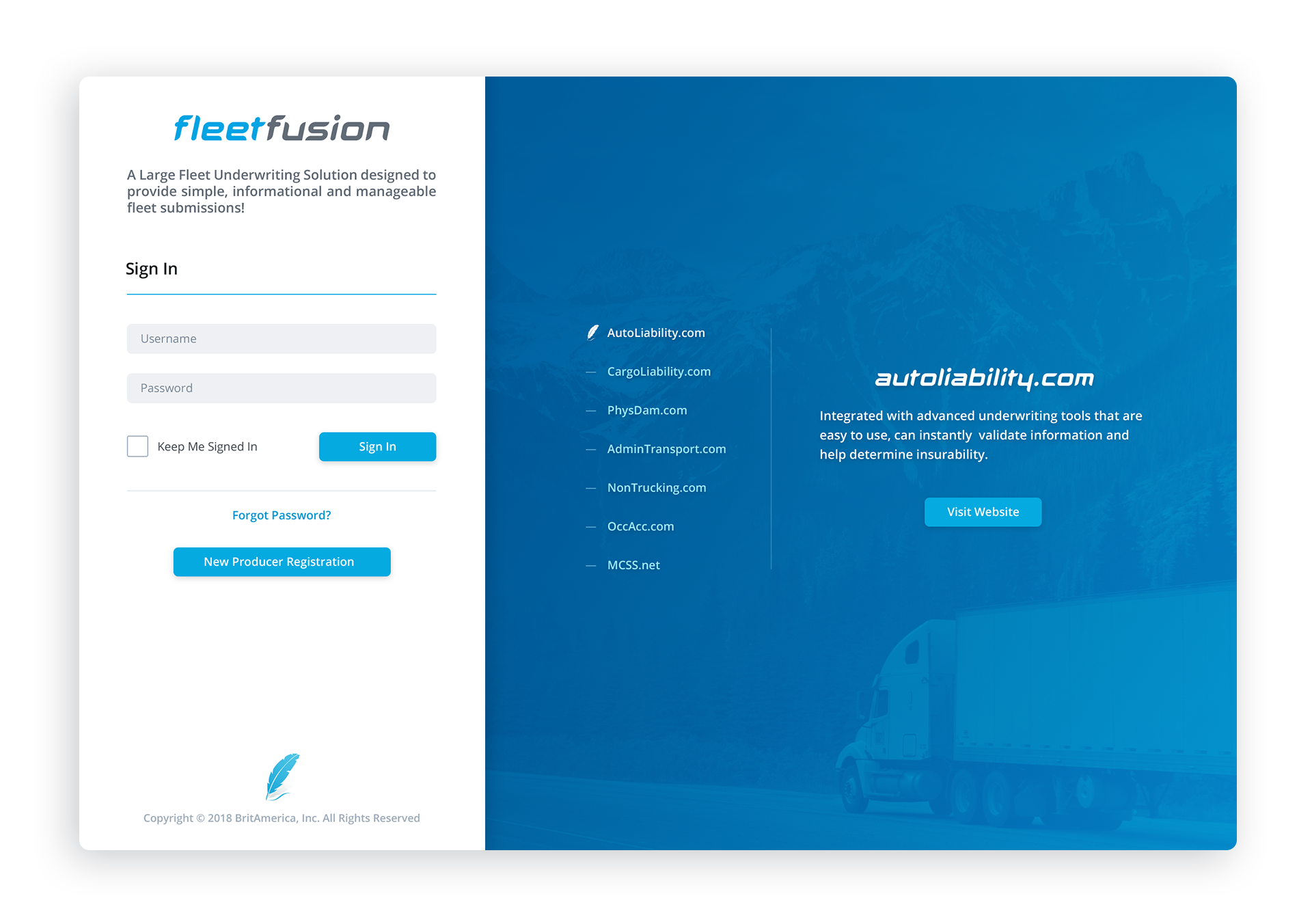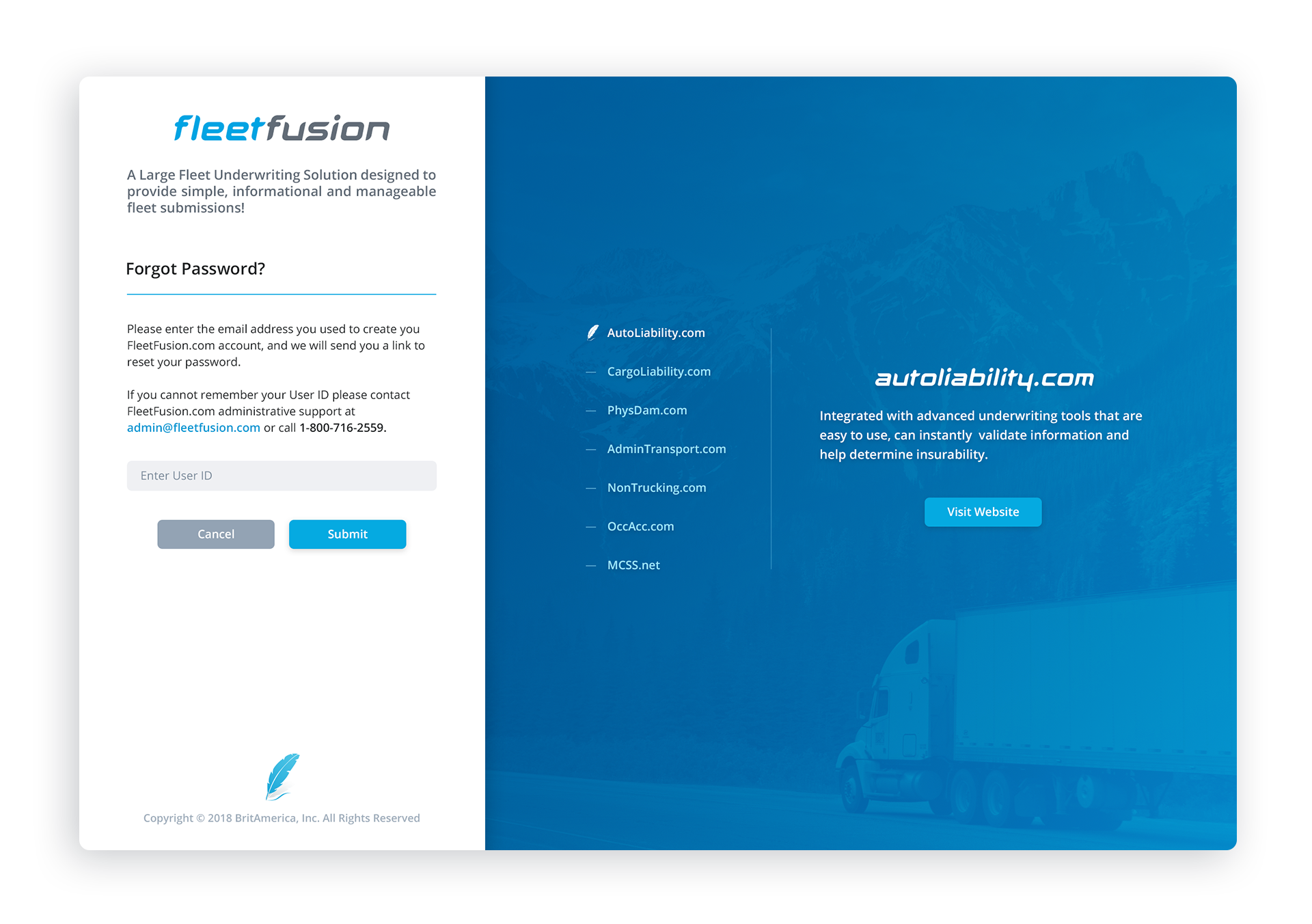 A much broader radius information panel. Content has been modified due to the proprietary nature.